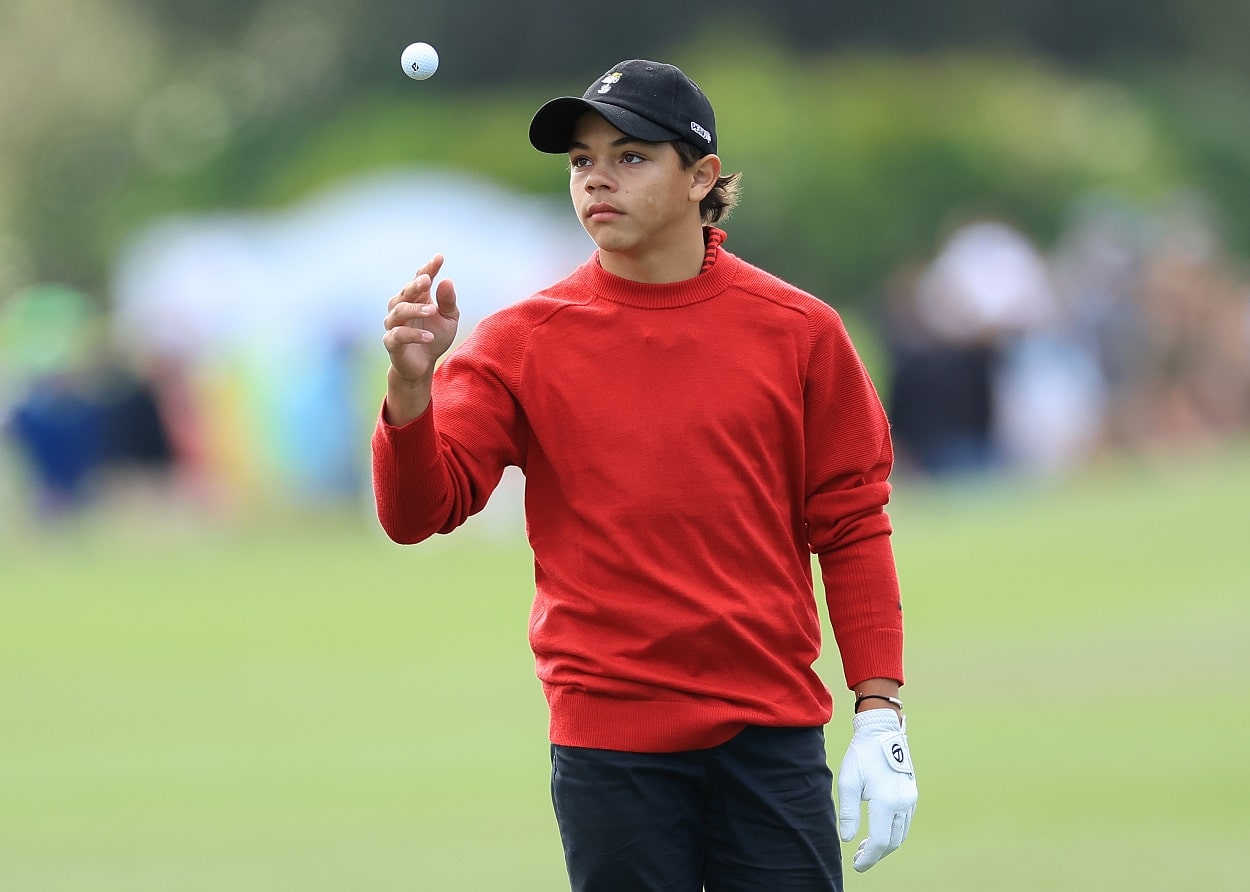 Why Charlie Woods Would Miss Out on Millions of NIL Dollars If He Plays High-School Golf
Charlie Woods could lose out of millions of NIL dollars if he plays golf in high school.
There's no denying that whether he can win or not (it's obviously more of the latter these days), Tiger Woods is the main attraction at every golf tournament he plays. Well, almost every one, anyway, as his son, Charlie Woods, overshadows his old man once a year at the PNC Championship, the annual exhibition that features pros teaming up with a family member for a fun 36-hole shootout.
And since Charlie made his debut at the event in 2020, he's become an absolute star. While he may not be as good as Tiger was at that age, the soon-to-be 14-year-old has got plenty of game.
And let's get real here. While Tiger was certainly well-known as a youngster, Charlie is much more famous than his dad was at that age. For one, times are just different, and there's so much more media these days. And secondly, Charlie's dad is a bit more famous than was Tiger's. With no offense to the late Earl Woods, he wasn't one of the most popular and recognizable athletes of all time.
With Charlie's game developing, there has obviously been plenty of talk about his future in professional golf — if he chooses that path, that is. But he's years away from even being eligible to attempt a career on the PGA Tour.
However, with NIL dollars now being a thing for amateur athletes, it's not as if Charlie can't make any of his own money before pursuing a pro career — again — if that's what he decides to do. And it's not that the younger Woods needs money, given that his famous father is one of the wealthiest athletes in history.
But if he wants to make his own cash, young Charlie will have to choose not to play golf in high school.
Why Charlie Woods can't make NIL money if he plays high school golf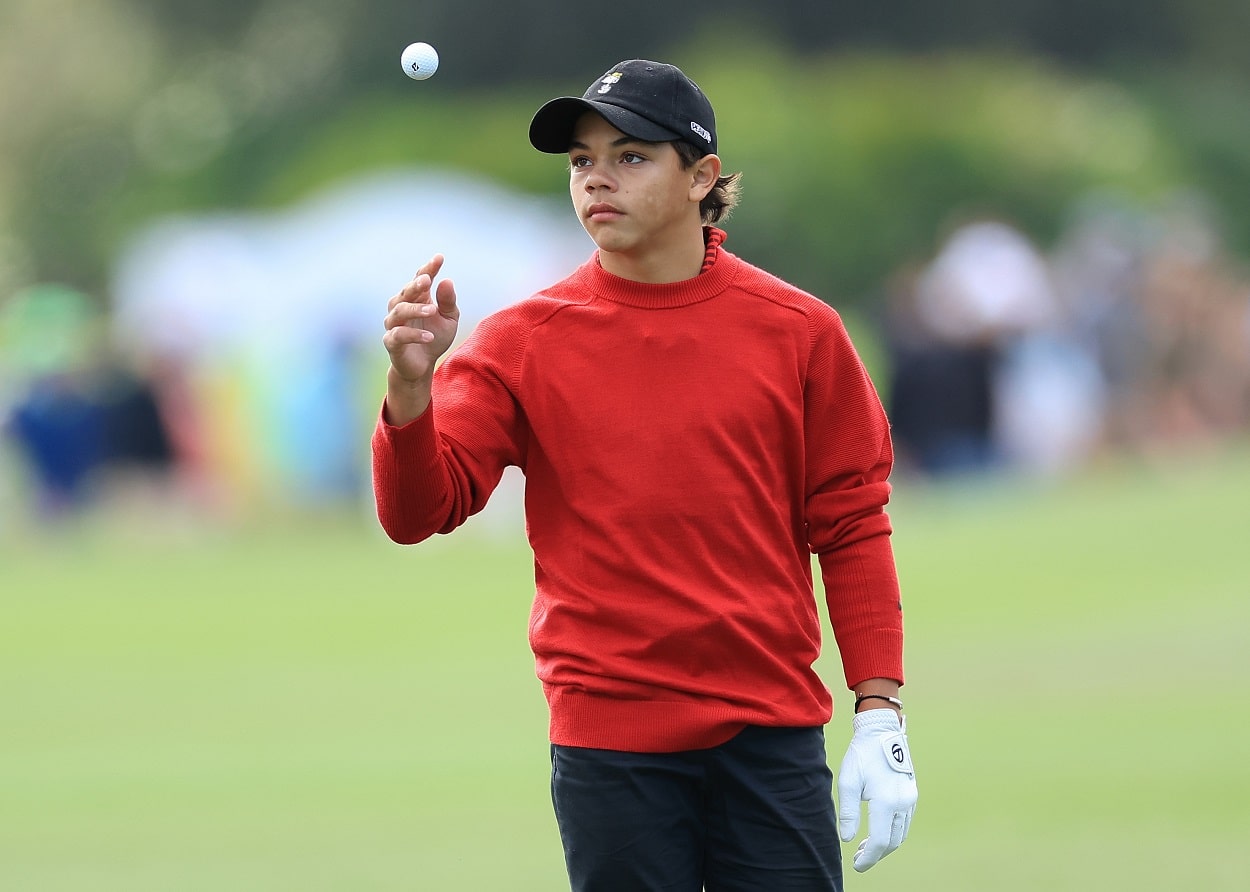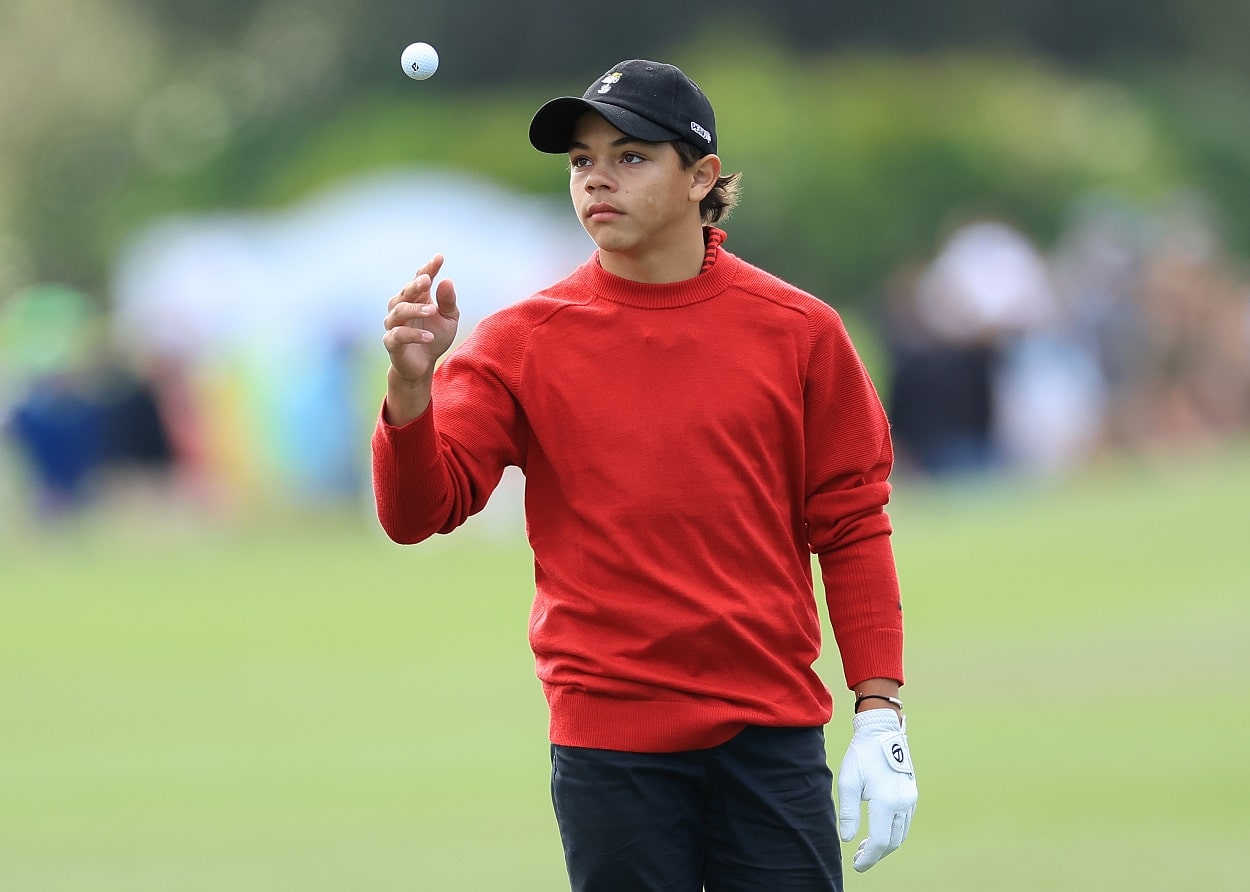 Like the amateur relatives of other famous athletes, specifically Arch Manning or Bronny James, Charlie Woods will likely receive plenty of lucrative NIL offers, perhaps even in the seven-figure range, when he's eligible. And that day is coming soon as he's set to start high school next year.
Sam Weber, the senior communications director at NIL platform Opendorse, believes many of Tiger's current sponsors, including Nike, could make offers to capitalize on the famous father-son connection. But there's a catch.
If Charlie chooses to play golf for his high school team, he wouldn't be eligible to earn any cash as Florida law doesn't allow high school athletes to accept NIL money. However, with several junior golf circuits out there these days, the younger Woods has more options than your typical high-school golfer.
So Charlie will have a choice to make, as will Tiger. While he obviously doesn't have a problem allowing his son to be in the public eye once a year at the PNC, he may not want — or allow — Charlie to accept these inevitable NIL offers anyway. Woods is famously a very private person and may not want to subject Charlie to the pitfalls that come with fame, especially at such a young age.
And, again, it's not like the Woods family is hurting for money.
So just as it goes with everything else relating to Charlie Woods, we'll just have to wait and see how this all plays out.
Have thoughts on this topic? Keep the conversation rolling in our comments section below.