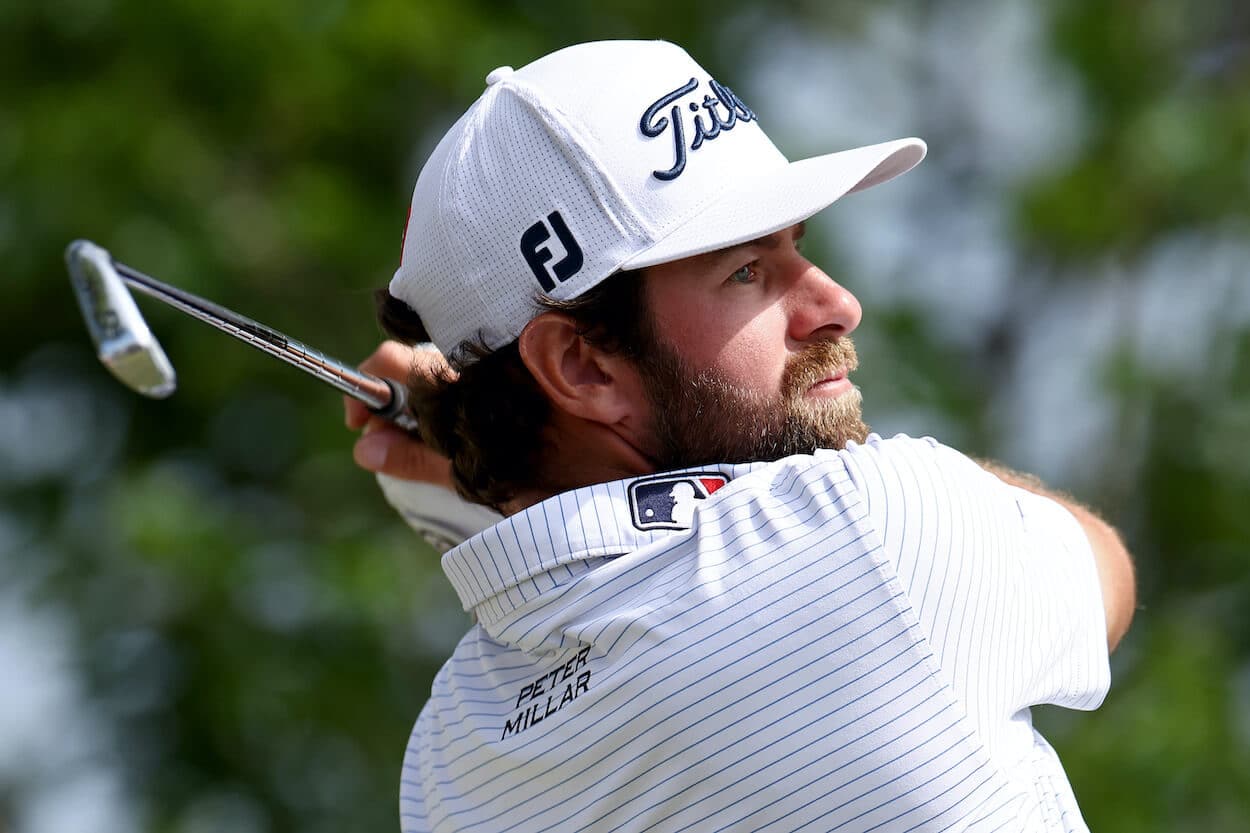 Why Does Cameron Young Wear an MLB Patch on His Golf Shirt?
Cameron Young has a unique patch on all of his golf polos.
If you've ever watched a PGA Tour event on television, you've probably noticed the handful of sponsorship patches carefully placed all over each golfer's outfit. The most common ones you'll see are typically Titleist, FootJoy, and Rolex draped on a golfer's polo, hat, and even shoes.
Most of the sponsors aren't all that surprising, but there are some peculiar ones you'll find donning the fits of PGA Tour players on the course. Take Cameron Young, for example. The second-year Tour pro wears an MLB logo patch on the right side of his collar every time he tees it up in a tournament. What's up with that?
Why Does Cameron Young wear an MLB patch?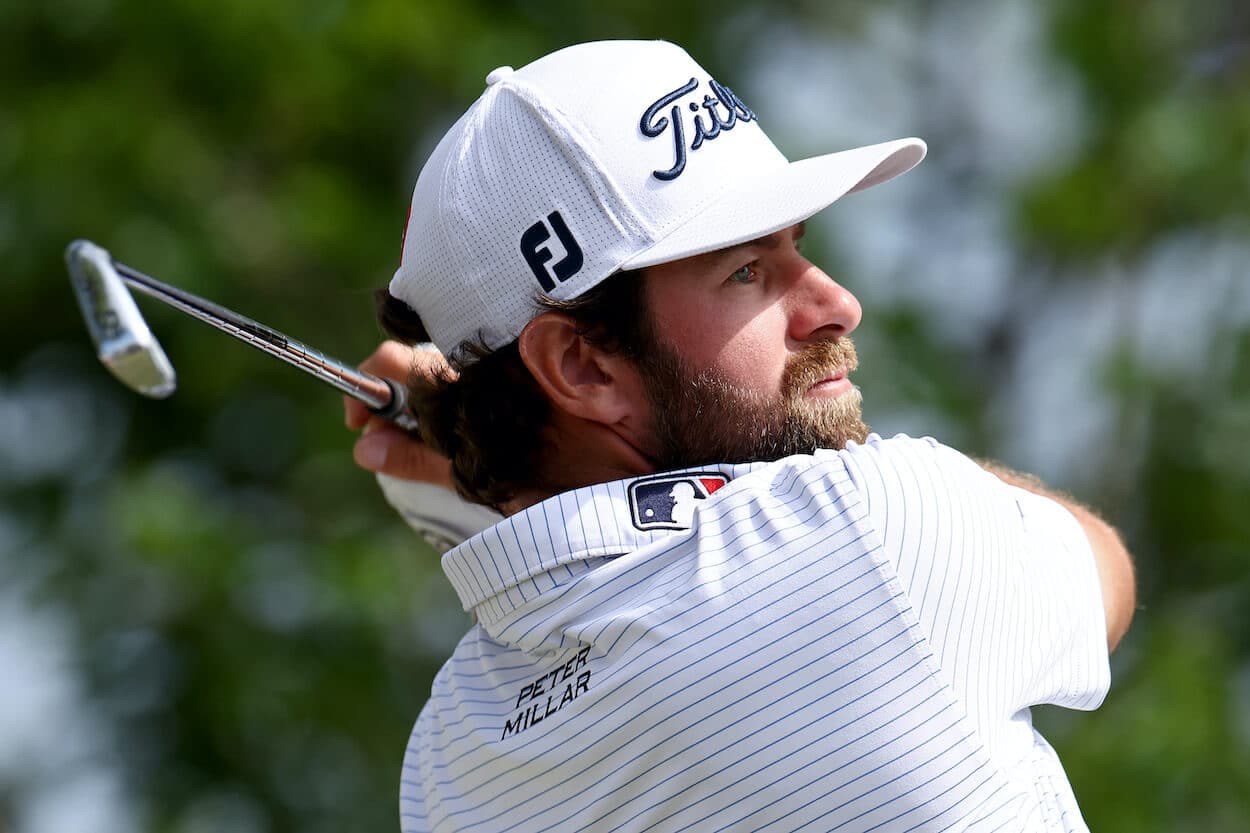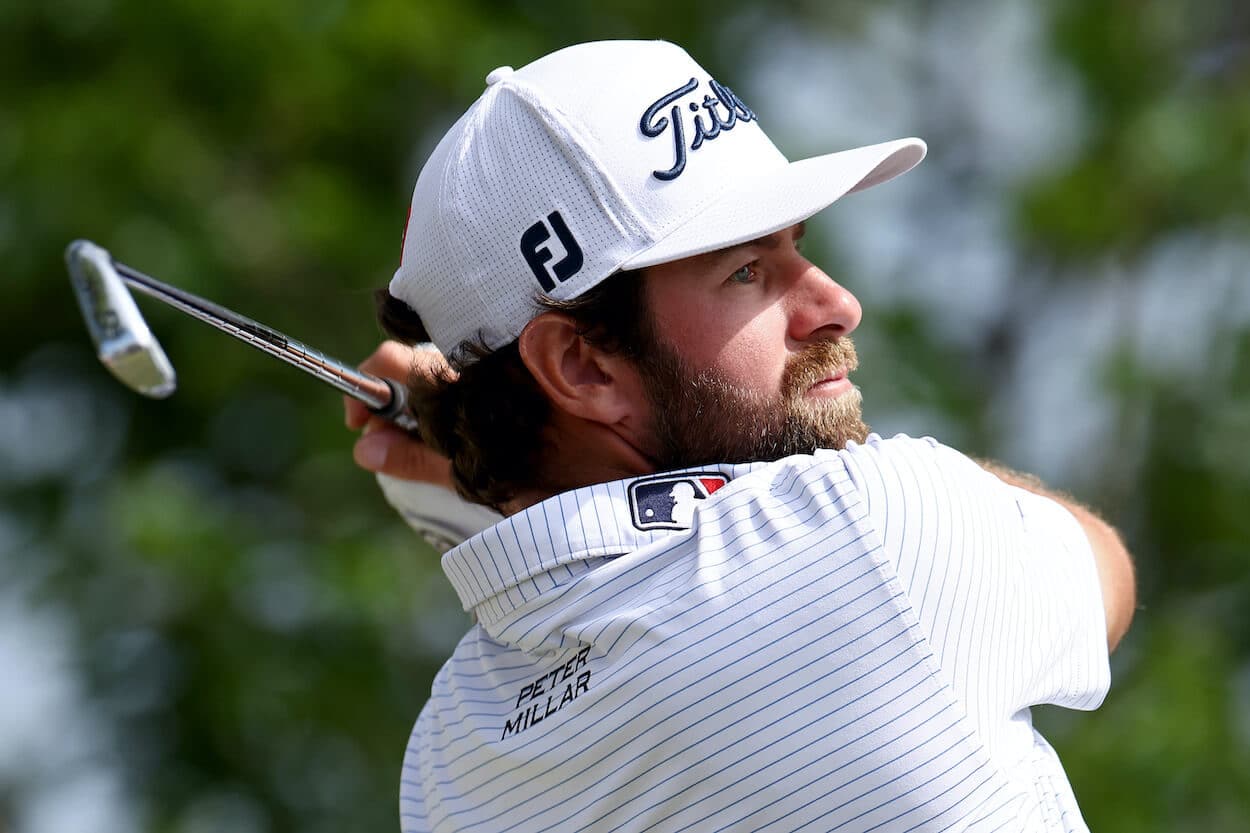 The first thing you'll notice when you watch Cameron Young play golf is how much pain he inflicts on his golf ball with such a calm, buttery swing. The 25-year-old is averaging 315.8 yards per drive this season, which ranks third on the PGA Tour.
After his effortless power, the second thing you'll probably notice about Young is the strange patch he wears on his golf polo every round. On the ride side of his collar, you'll find a patch showing the MLB logo. Young used to wear the logo on his left sleeve, but he moved it to the collar of his shirt to make room for another sponsor's patch.
But what's his connection with MLB?
Well, when Young was growing up, he basically lived on the grounds of Sleepy Hollow Country Club. His father, David, used to be the head pro at the popular New York course, and he met dozens of powerful members during his time there. One of them just happened to be MLB commissioner Rob Manfred, and that's how the MLB patch came to be.
Young recently explained the story on the No Laying Up podcast (h/t Golf.com).
"So it started — the commissioner of baseball, Rob Manfred, is a member at Sleepy Hollow. My parents have known them for 20 years; they're great people. When I first turned pro they took us to dinner, and afterward Rob leaned in and said, 'Would you wear the MLB patch?' And at the time I had just gotten [PGA Tour Canada] status or it was just before I got Canada status, so I was nothing — no status anywhere, essentially. And so I said 'absolutely, I'd love to,' and they've been there ever since and they've been an awesome partner."

Cameron Young on the No Laying Up podcast
Well, there you have it.
Manfred couldn't have predicted that Young would become a top-20 player in the world before his 26th birthday, so it's fair to say the partnership has worked out great for the MLB.