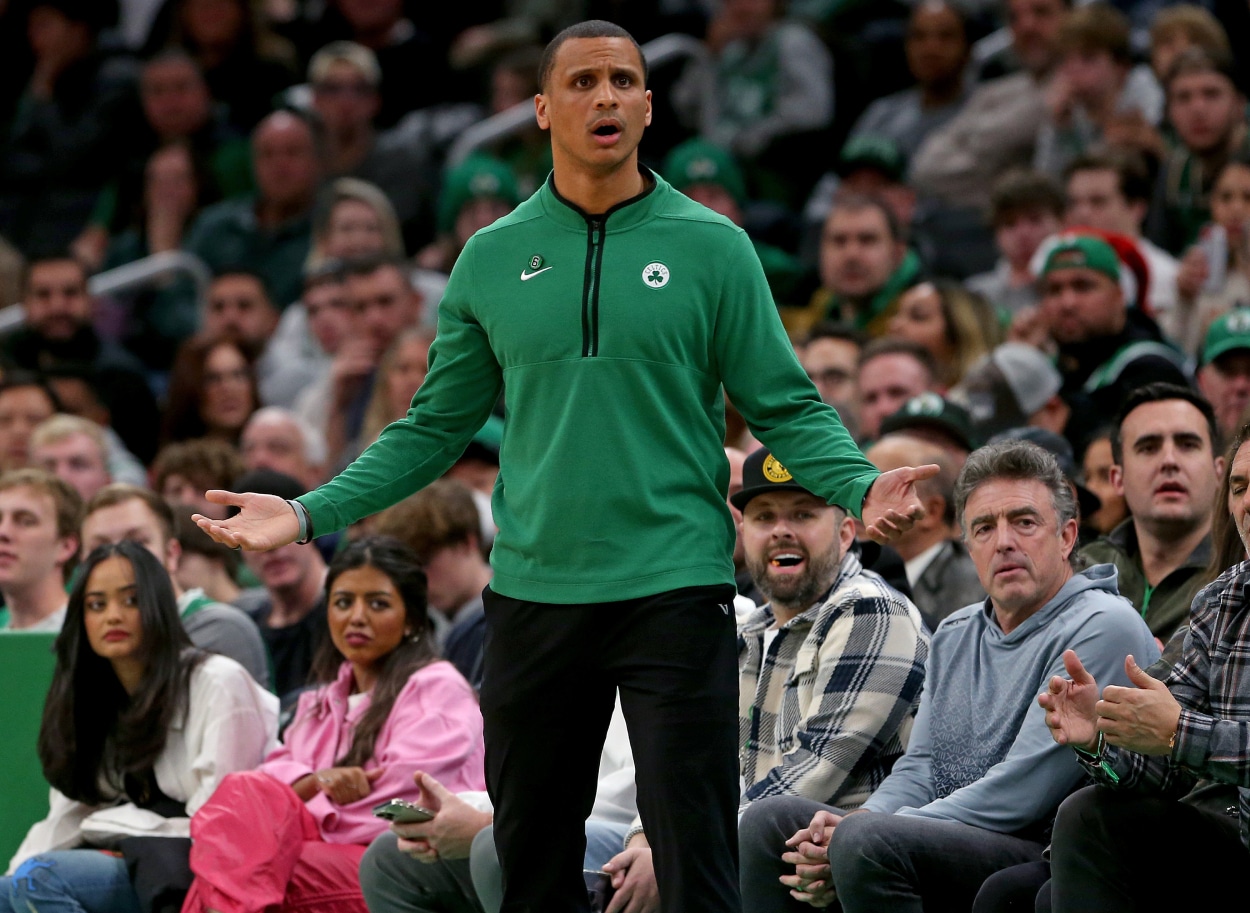 Why Is Joe Mazzulla Not Coaching the Boston Celtics?
Boston Celtics interim coach Joe Mazzulla sat out his second straight game Thursday.
The Boston Celtics are bouncing back from their ugly stretch of dropping five of six games. They entered Thursday night's game against the Los Angeles Clippers having won three straight. The Clippers were one of the five teams that handed a Celtics loss during a tough string that began at the end of a six-game road trip earlier this month.
The Celtics are also getting used to having center Robert Williams III back in the lineup after missing the entire season as he recovered from knee surgery. Now, Boston has to get used to playing without interim head coach Joe Mazzulla, who will miss his second straight game.
Joe Mazzulla sits out his second consecutive game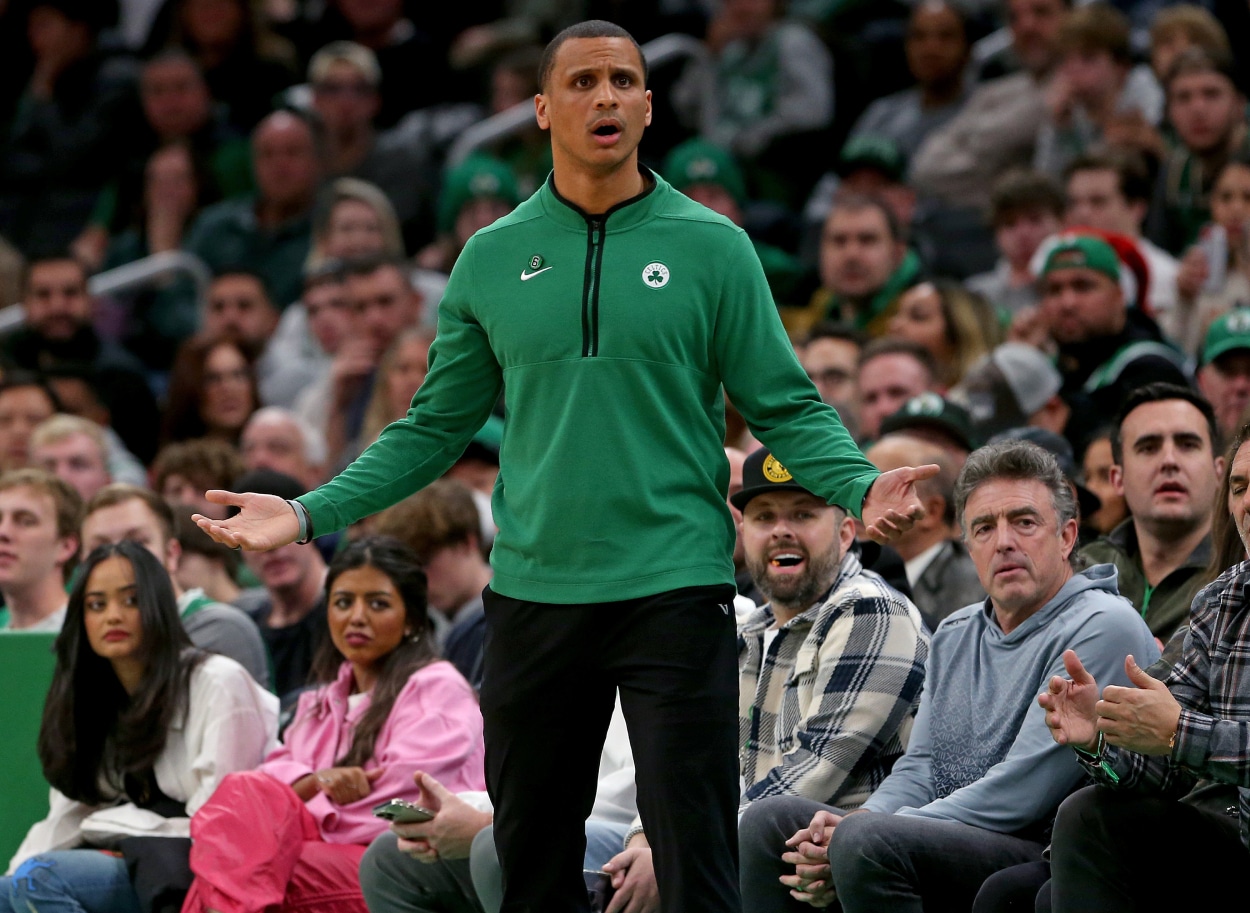 If you tuned in to Thursday's game against the Clippers, you saw the Celtics were coached by Damon Stoudamire. Stoudamire, hired last year as an assistant to former coach Ime Udoka, also coached Tuesday's win over the Houston Rockets.
Stoudamire is filling in for Mazzulla, who is sidelined with an eye injury.
"I think everyone here knows Joe. He's getting better," Stoudamire said, per NESN. "We're just kind of taking it day-to-day. We expect him back soon, but until then, it's just one game, one practice at a time. We expect him to be back for the road trip."
According to NBC Sports Boston, Mazzulla looked uncomfortable during Tuesday's pregame interview. The 34-year-old coach suffered corneal abrasions during a recent pickup game and was ruled out of Tuesday's game shortly before game time.
Marcus Smart said Mazzulla needs to take his time
It's unknown when Mazzulla will return to the Celtics bench, but veteran point guard Marcus Smart said there's no need to rush the coach back. He would know.
"As somebody who's dealt with eye problems, just take your time. Don't rush," Smart said. "We pray and hope that he gets better soon."
Smart also gave props to Stoudamire for getting his first win as a head coach in the NBA.
"He did a great job," Smart said. "He got his first win, so we were really excited for him. Hopefully, we can come out and get a win tonight for him." 
The Celtics enter Friday's game with the NBA's best record at 25-10.