Despite Recent Struggles, Boston Celtics Fans Should Be Ecstatic With What a Confident Ja Morant Has to Say
Entering Friday night's clash with the Minnesota Timberwolves, the Boston Celtics are mired in a miserable slump. The 2022 Eastern Conference champions have lost three straight games — all at home — and five of their last six. Despite the skid, they still own the second-best record in the NBA.
Boston's recent struggles haven't affected the way Memphis Grizzlies star Ja Morant feels about the Celtics. As his team preps for a Friday night clash with the Phoenix Suns and then their first-ever game on Christmas when they travel to play the Golden State Warriors, Morant paid the Celtics the ultimate compliment.
The Boston Celtics need to find a way to get back on track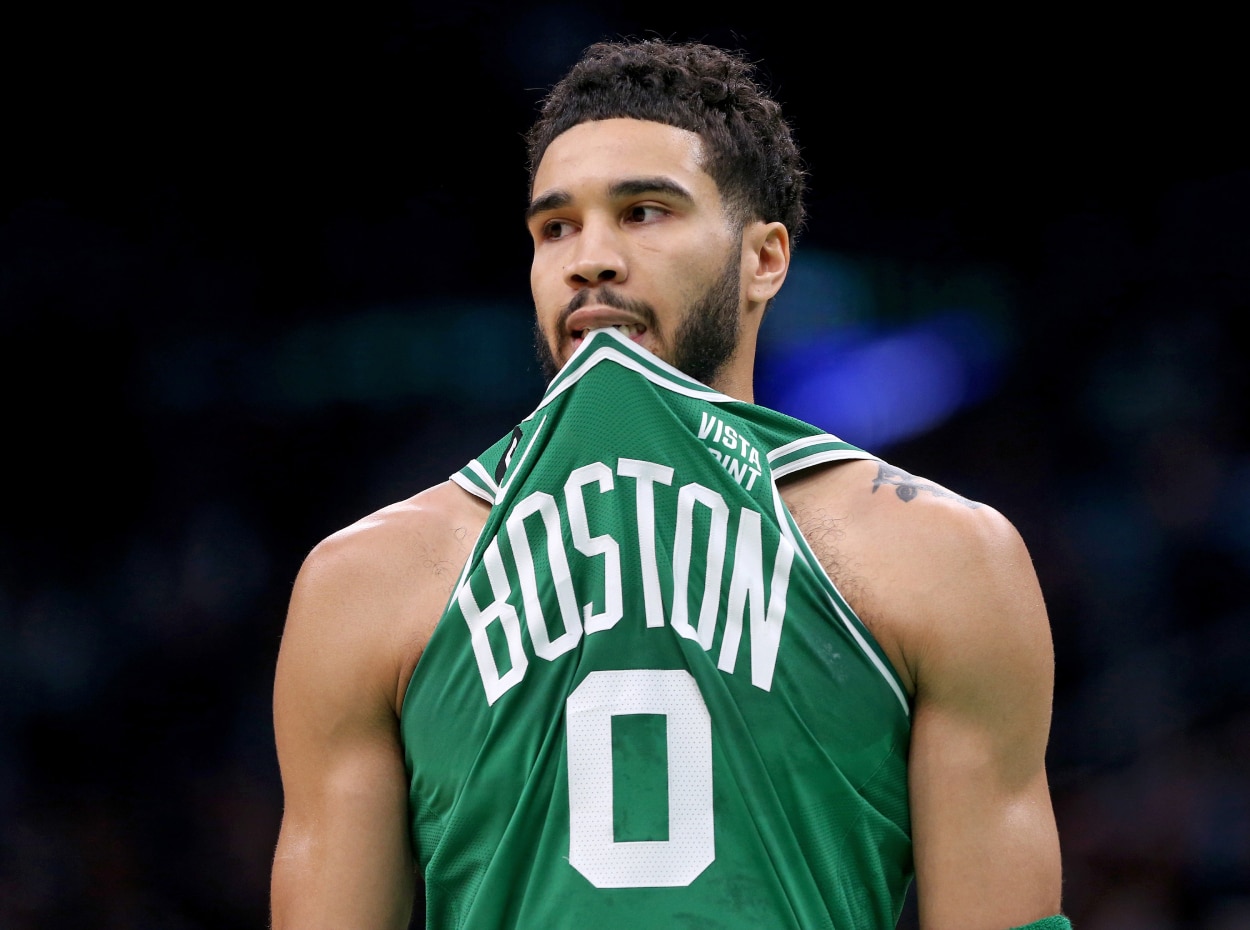 The Celtics were the talk of the NBA after one of the biggest in-season turnarounds last year that earned them a berth in the NBA Finals. After underachieving their way to a 25-25 to start the 2021-22 season, the Celtics turned things around to earn the No. 2 seed in the East before reaching the championship round.
In the offseason, Boston addressed its biggest weakness — the bench. Brad Stevens traded for veteran guard Malcolm Brogdon to give the Celtics some added depth.
The Celtics carried their strong play into this season, where they jumped out to an NBA-best record of 21-5. Since then, however, they've dropped five of their last six games, including their last three at home. Boston has fallen to 22-10 and now has the second-best mark behind the Milwaukee Bucks.
"There's some things we gotta work on," Celtics star Jayson Tatum said after Wednesday's loss to the Indiana Pacers, per NBC Sports Boston. "But 22-10, 32 games.
"We gotta get back to having fun. We're playing a little timid, little tight. Basketball's supposed to be fun."
Ja Morant still has a lot of respect for the Celtics
During a recent interview with ESPN's Malika Andrews, Morant talked about his team's upcoming Christmas Day debut and the Grizzlies' chances to come out of the West. Andrews asked Morant what teams he feels Memphis would have to go through to win the franchise's first championship.
"Celtics," he said without hesitation.
"No one in the West?" Andrews asked.
"Nah. I'm fine in the West," Morant said.
Morant is loaded with confidence. The fourth-year player comes with a lot of hype, and he backs it all up. The 6-foot-3 point guard is averaging 27.0 points, 7.3 assists, and 6.4 rebounds. Entering Friday, he has the Grizzlies tied for the best record with the Denver Nuggets in the West at 19-11.
Morant doesn't back down from anyone, and he firmly believes that a six-game slump in December won't mean all that much for the Celtics come June.