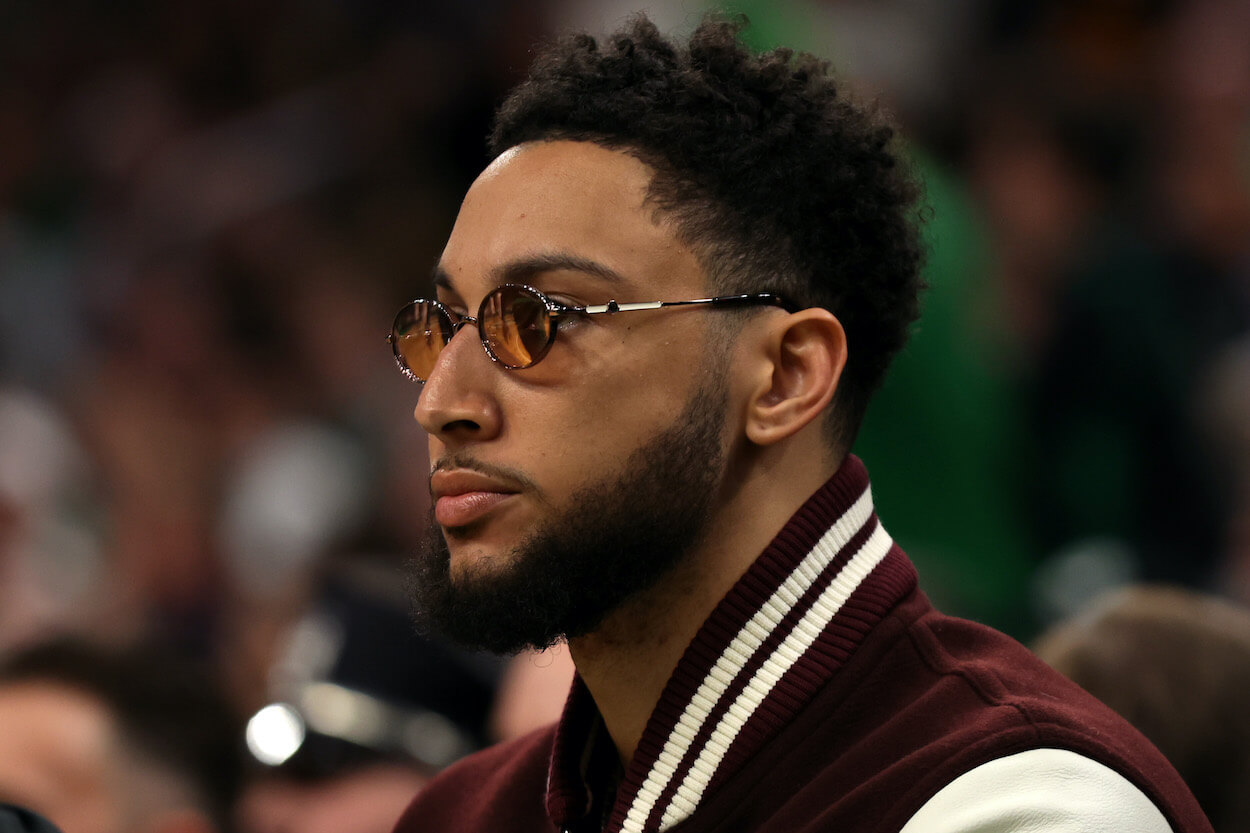 Why Isn't Ben Simmons Playing Against the 76ers in the Playoffs?
Ben Simmons won't be suiting up for the Nets in the 2023 NBA Playoffs no matter how far they get.
Every Philadelphia 76ers fan on earth was champing at the bit for a chance to play Ben Simmons and the Brooklyn Nets in the first round of the 2023 NBA Playoffs. The Sixers already won the Simmons-James Harden trade in emphatic fashion, but they still wanted to stick it to the once-beloved player who held the franchise hostage for almost a year.
And by the grace of the basketball gods, the 76ers landed their dream first-round matchup. Only, it won't be as satisfying as they would've liked.
Simmons will be in attendance for the first round of the playoffs, but he won't be suiting up in any postseason game this year. So, what gives?
Why isn't Ben Simmons playing for the Nets in the playoffs?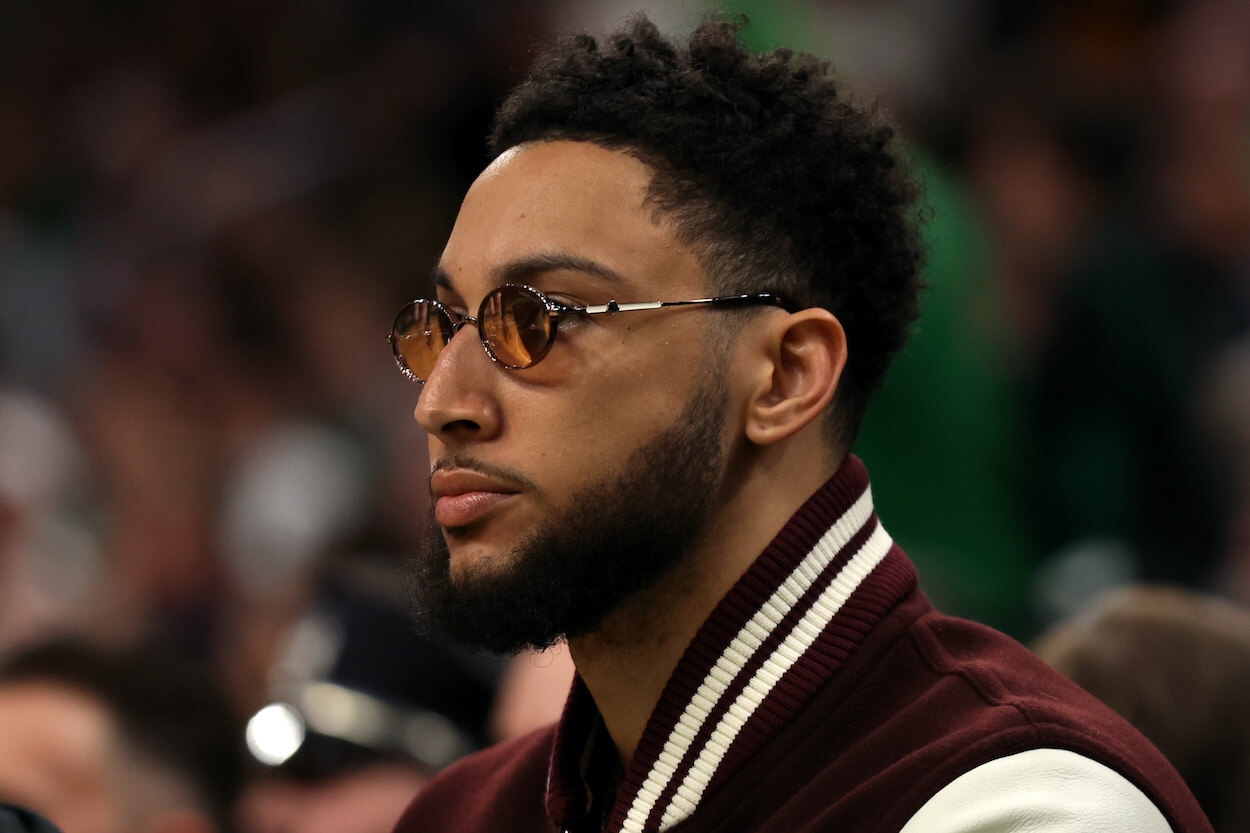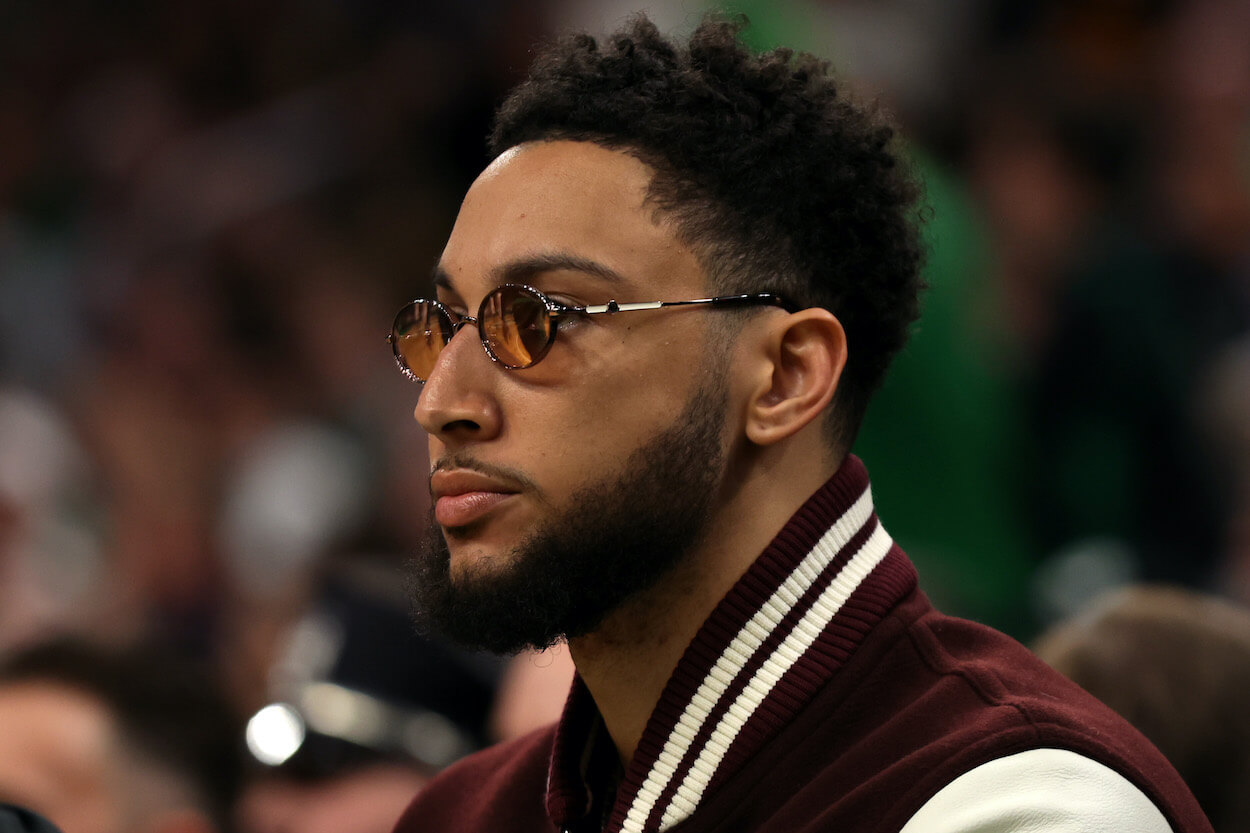 If you've been keeping up with the Ben Simmons saga all season, you know he's had a tough time staying on the court. The point guard played in just 42 of Brooklyn's 82 regular season games due to a variety of injuries, and he wasn't very productive even when he did suit up.
In 42 games, Simmons averaged 6.9 points, 6.3 rebounds, and 6.1 assists — all career lows for the three-time All-Star. He also attempted only 5.6 shots per game and shot an abysmal 43.9% from the free-throw line. The dynamic playmaker we watched early in his career is long gone, and I'm not sure he'll ever return.
Simmons missed 40 games this season due mostly to knee and back injuries. By mid-February, the 26-year-old was coming off the bench and playing fewer than 20 minutes per game. In late March, after Simmons had already missed 17 straight games, the Nets shut him down for the remainder of the season due to a lingering back injury. He won't be suiting up in the playoffs no matter how far the Nets go.
Simmons' first season in Brooklyn will go down as a catastrophic failure, and the Nets will surely prioritize trading him and the two years and nearly $80 million left on his contract this offseason. Good luck with that.
Unfortunately for the Sixers, they won't be able to exact revenge directly on Simmons, but they can still send him and the Nets home early.