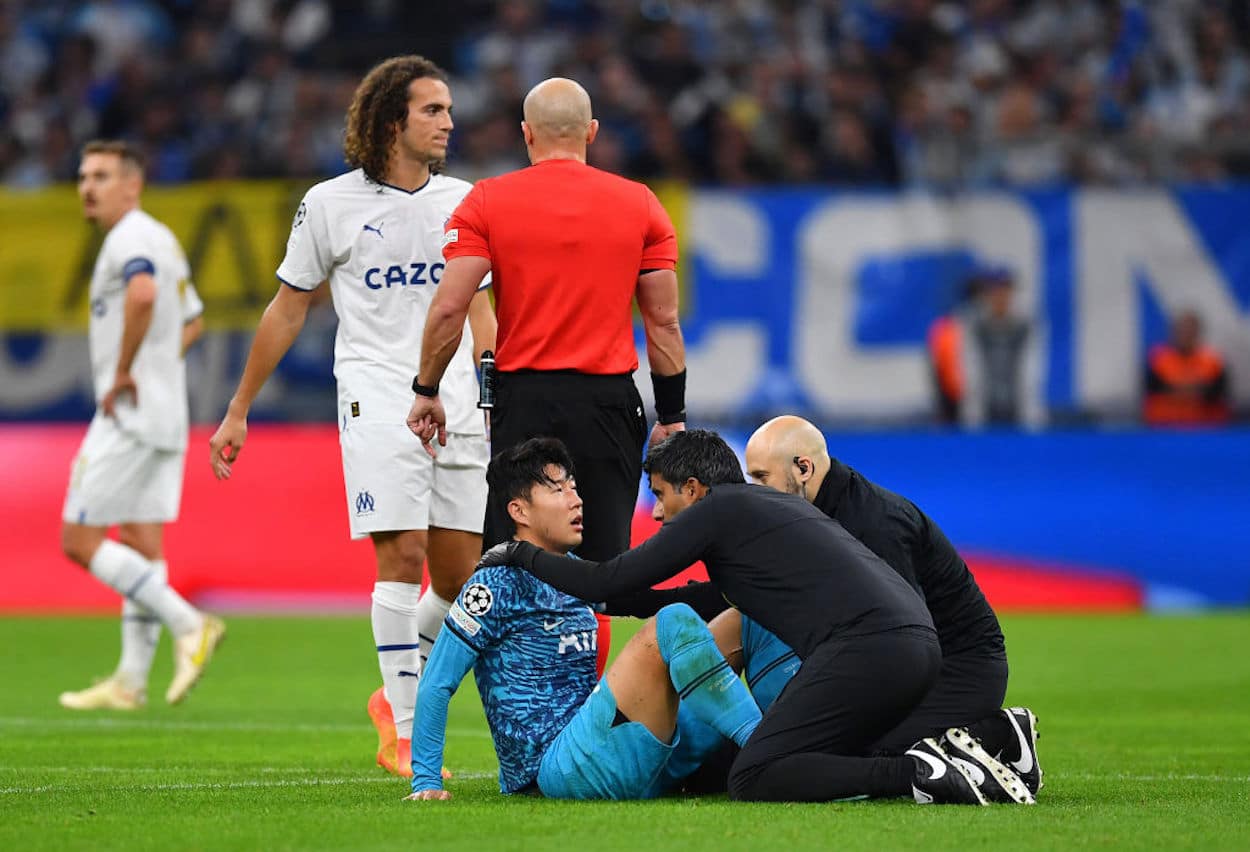 Why Isn't Heung-Min Son Playing For Tottenham?
Heung-Min Son is a key part of Tottenham's attacking unit. So why isn't the South Korean star in Spurs' lineup?
Say what you will about Tottenham Hotspur and their style of play, but the club has two of the most lethal attackers in world soccer at their disposal. With Harry Kane and Heung-Min Son up front, it's OK to play for counter-attacks and a handful of chances each match on the knowledge that they'll probably convert at least one of them.
These days, though, something is a bit different. Even casual observers will notice that Son isn't in the starting 11. That might leave you wondering what's happened. Has the South Korean's lack of form finally become too much for Antonio Conte to take?
In actuality, the answer is more complicated.
Heung-Min Son underwent facial surgery and is out for an unknown amount of time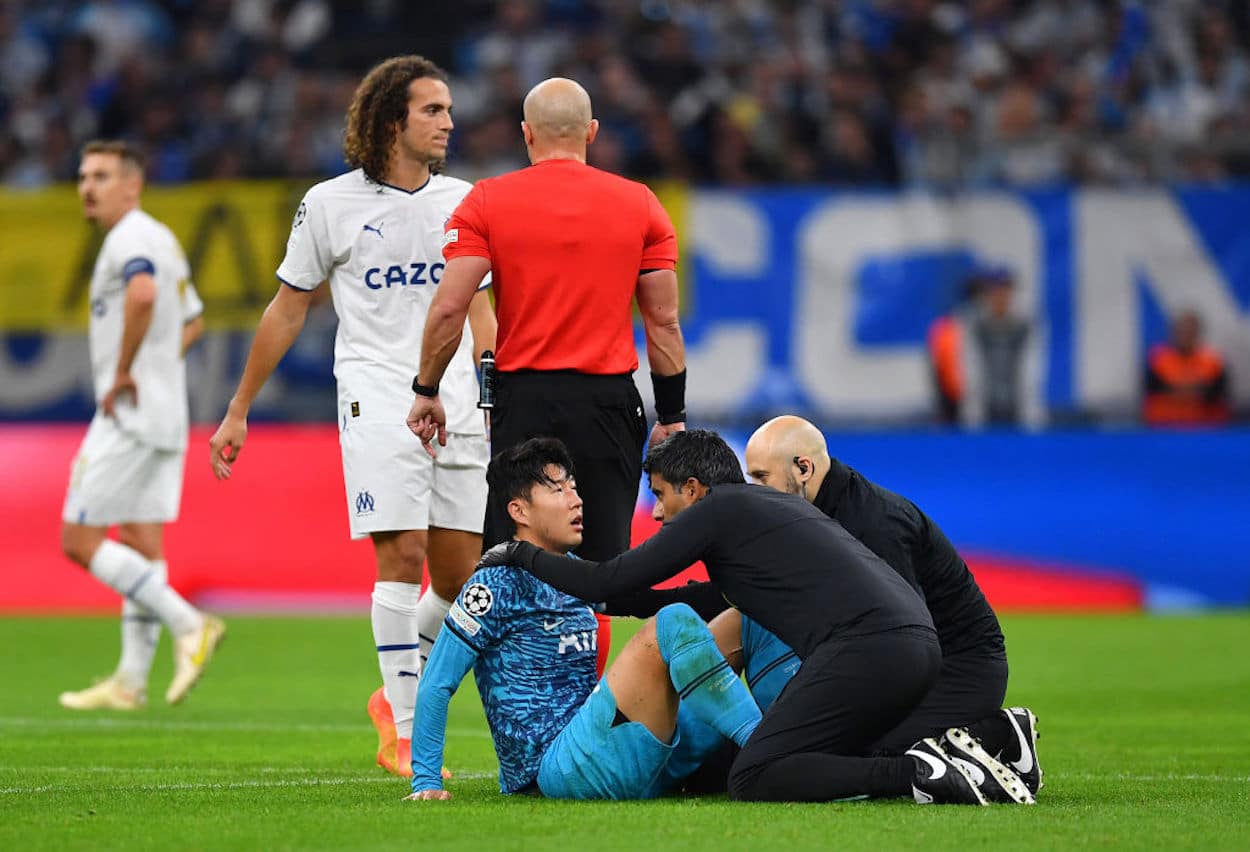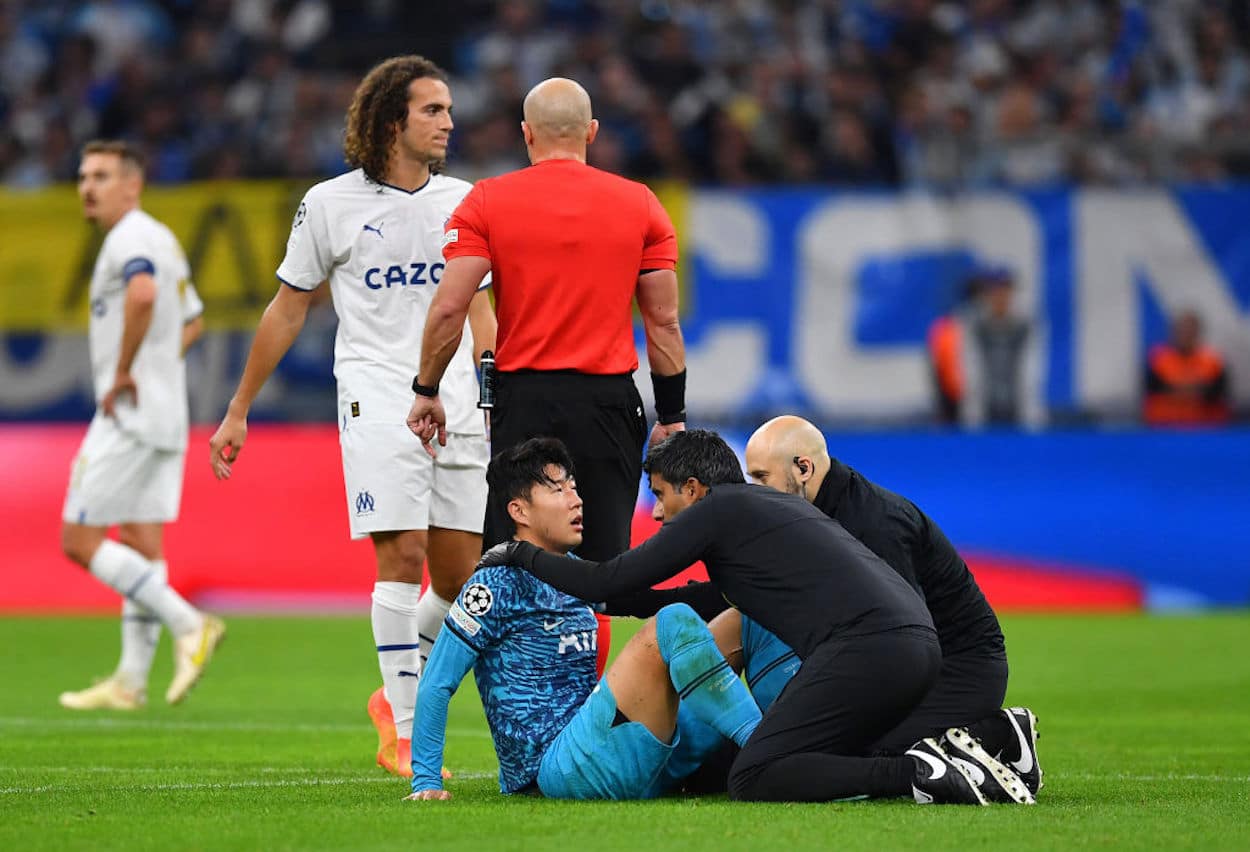 On November 1, Spurs traveled to Marseille and secured a 2-1 victory, clinching the top spot in their Champions League group. That win, however, came at a heavy price.
In the first half, Heung-Min Son challenged for an aerial ball but was beaten to the punch by Chancel Mbemba. The defender got the first touch and collided with his opponent in the process, catching Son in the face with his head and shoulder. The South Korean stayed down and was eventually helped off the pitch before leaving the match.
While a concussion seemed like the most obvious diagnosis at the time, it something else had occurred.
"We can confirm that Heung-Min Son will undergo surgery to stabilise a fracture around his left eye," an official statement from Tottenham explained. "The South Korea international suffered the injury during the first half of Tuesday's UEFA Champions League victory at Olympique Marseille."
At this point, it's unclear when he'll return to action.
"Following surgery, Son will commence rehabilitation with our medical staff and we shall update supporters further in due course," the club explained.
While that's bad news for Tottenham, it could be even worse for Son
As of now, there's no way to know how long Heung-Min Son will be sidelined. Soccer fans will remember that Kevin De Bruyne played in the 2020 Euros wearing a mask about three weeks after fracturing his eye socket, but it's unclear if that's an apples-to-apples comparison. The South Korean's fracture could be worse or affect a different, more sensitive bone. It's also possible that, as a forward rather than a midfielder, he'd need to be further along in the recovery process to challenge for balls in the box.
In terms of domestic commitments, Tottenham will probably be fine. While their attacking line is stretched thin by the absences of Richarlison and Dejan Kulusevski, the North London club only has two league matches — one against Liverpool and another against Leeds — and an EFL Cup tie against Nottingham Forest before games stop until after Christmas. Those dates could be tricky, but if Antonio Conte truly believes his team is worthy of a top-four finish, Spurs will have to find a way to win.
Things get trickier, however, when you consider why there are so few matches on the calendar. Things are pausing for the 2022 FIFA World Cup, and Son would have been a key part of the South Korean squad. Potentially missing that tournament would be a painful blow for the forward.
The World Cup's timeline also makes things tougher. South Korea has three tough group-stage matches against Uruguay, Portugal, and Ghana. Will Son push himself to be able to play in those, even if he's not at 100%? Should his teammates manage to advance without him, each subsequent match will prompt similar questions. In a single-elimination bracket, one bad moment can be all it takes to go home. Will that reality push the attacker to get on the pitch as soon as he can? Or will he wait in suspense to see if his compatriots can give him another chance to join the action?
Either way, it won't be a joyful experience.
At this point, Heung-Min Son probably has a timeline and a target date in mind for a potential return. Even that, however, is uncertain. No one quite knows how the human body will react.
In the meantime, all he and soccer fans around the globe can do is wait.
Have thoughts on this topic? Keep the conversation rolling in our comments section below.