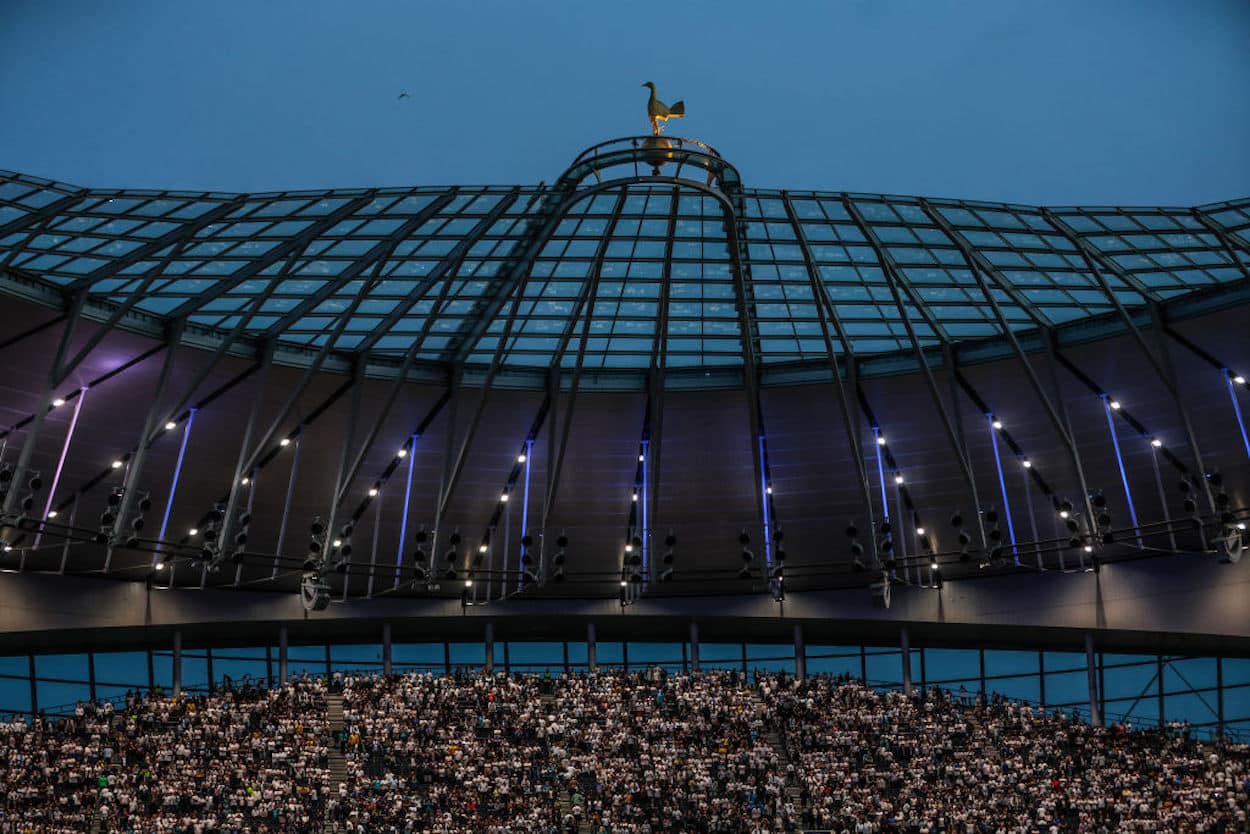 Tottenham Rumors: Spurs Could Secure Some Club-Changing Cash From Google
If a potential deal with Google comes to fruition, Tottenham Hotspur could secure a sizable sum of money to help transform the future of the club.
While virtually every North American team plays in a commercially-branded stadium, things are a bit different in Premier League soccer. Despite the league's incredible bankroll, only a few clubs (Arsenal, Bournemouth, Brighton, Leicester, and Manchester City) play at home grounds with naming rights deals. That number could be about to increase, thanks to Tottenham.
According to David Ornstein, Spurs are in talks with Google regarding naming rights for their (relatively) new stadium. And while it's easy to think of commercial deals as relatively insignificant — how much of a difference could a bit of extra cash make to one of the Big 6? — this deal could be a game changer within the white side of North London.
Google and Tottenham are reportedly talking about a stadium naming rights deal
Ever since Spurs left White Hart Lane for the new Tottenham Hotspur Stadium, the general narrative has been that the club was looking for a naming rights sponsor but struggling to find one capable of providing the "right brand, on the right money." Now, it seems like that could be changing.
In his weekly Athletic column, David Ornstein reported that the club has been talking with Google about the possibility of a deal.
"Tottenham are in meaningful talks with Google over naming rights for the 62,850-capacity stadium, which hosted an NFL match between the New York Giants and Green Bay Packers yesterday," the insider explained. "Tottenham's stadium holds obvious appeal. As well as hosting the club's home matches in the Premier League and Champions League — two of the most-watched football tournaments in the world — the ground also stages regular NFL matches and could yet welcome a permanent franchise in the future. The stadium has also hosted rugby league's Challenge Cup Final, heavyweight boxing world title fights and several large concerts."
While neither party commented on the report, and there was no suggestion of figures, it's safe to assume the deal would be worth a pretty penny. As noted in a February 2022 Athletic story about stadium naming deals, Barcelona's agreement with Spotify paid $320 million across three years. That's not quite an apples-to-apples comparison since the Camp Nou is one of football's iconic grounds, and Spotify also became Barca's shirt sponsor, but it is a reminder that Spurs aren't going to be signing a deal for a couple of dollars.
That financial boost could come at just the right time for Spurs, but spending it will still be the challenge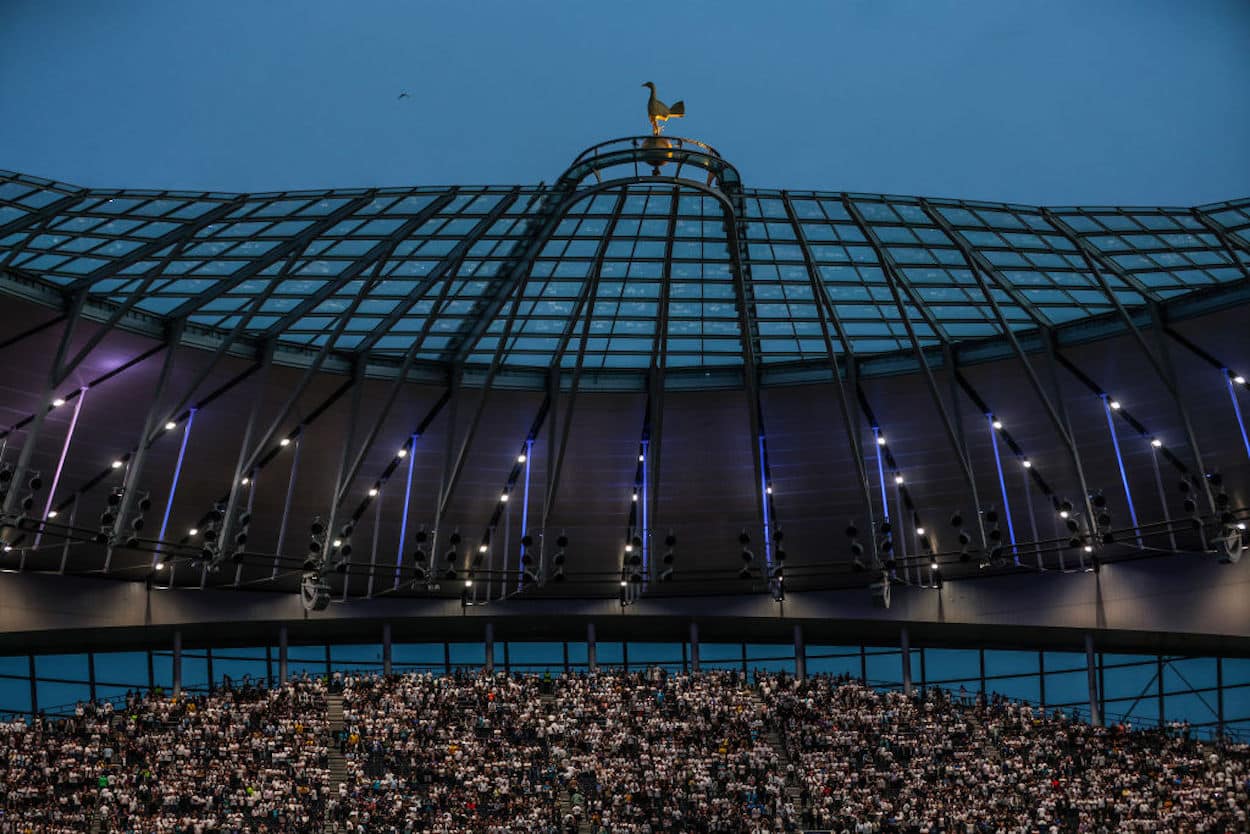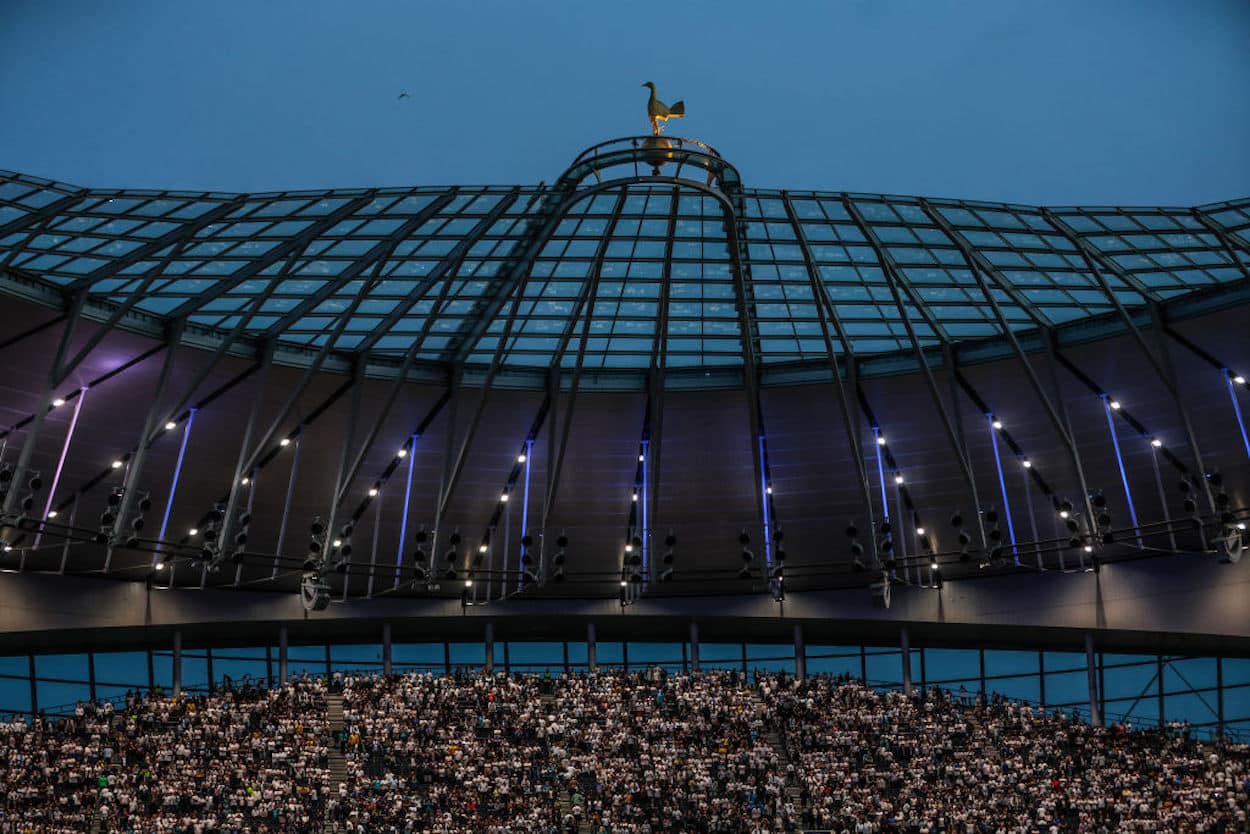 Again, we don't know how much money Spurs would make from selling their stadium's naming rights to Google. With that being said, though, all the factors — the ground's high profile, chairman Daniel Levy's insistence on finding the right deal, and Google's involvement — suggest that a sizable chunk of money could be changing hands. Even if we aren't talking Barcelona-level profits, that could still be a game-changer for Tottenham.
No matter what the future holds, it's safe to assume that the club will need to spend some cash in the near future. If Antonio Conte stays in North London and gets Tottenham competing for trophies each season, the club will need to continue buying new players to sustain that success. As we've seen in the past, there's no better way to frustrate the Italian manager than refusing to give him the tools that he feels he needs for success.
Should things follow the opposite course, though, Spurs will still need to flex their financial muscles. Let's pretend that Conte leaves after the 2023-24 campaign. Tottenham will then need to bring in players that suit the new manager's needs, plus turn an eye toward replacing the likes of Hugo Lloris (currently 35), Harry Kane (currently 29), and Son Heung-min (currently 30). As important as that trio has been to the club, they can't play forever.
With all of that being said, though, having money and successfully spending it are two different matters. Even if we don't go as far back as Spurs trying to replace Gareth Bale with seven purchases, price tags don't always correlate with success. Consider Arsenal's purchase of Nicolas Pepe or Chelsea's rotating cast of Number 9s. Could Levy and managing director Fabio Paratici pull off the perfect window? Yes, but we should assume that building a sizable war chest will automatically translate into success.
Soccer, however, is a financial arms race where success is largely correlated with financial might. Even if a Google deal isn't a free pass to climb up the table, adding any amount of (essentially free) money to the club's coffers will only help matters.
Like Sportscasting on Facebook. Follow us on Twitter @sportscasting19 and subscribe to our YouTube channel.