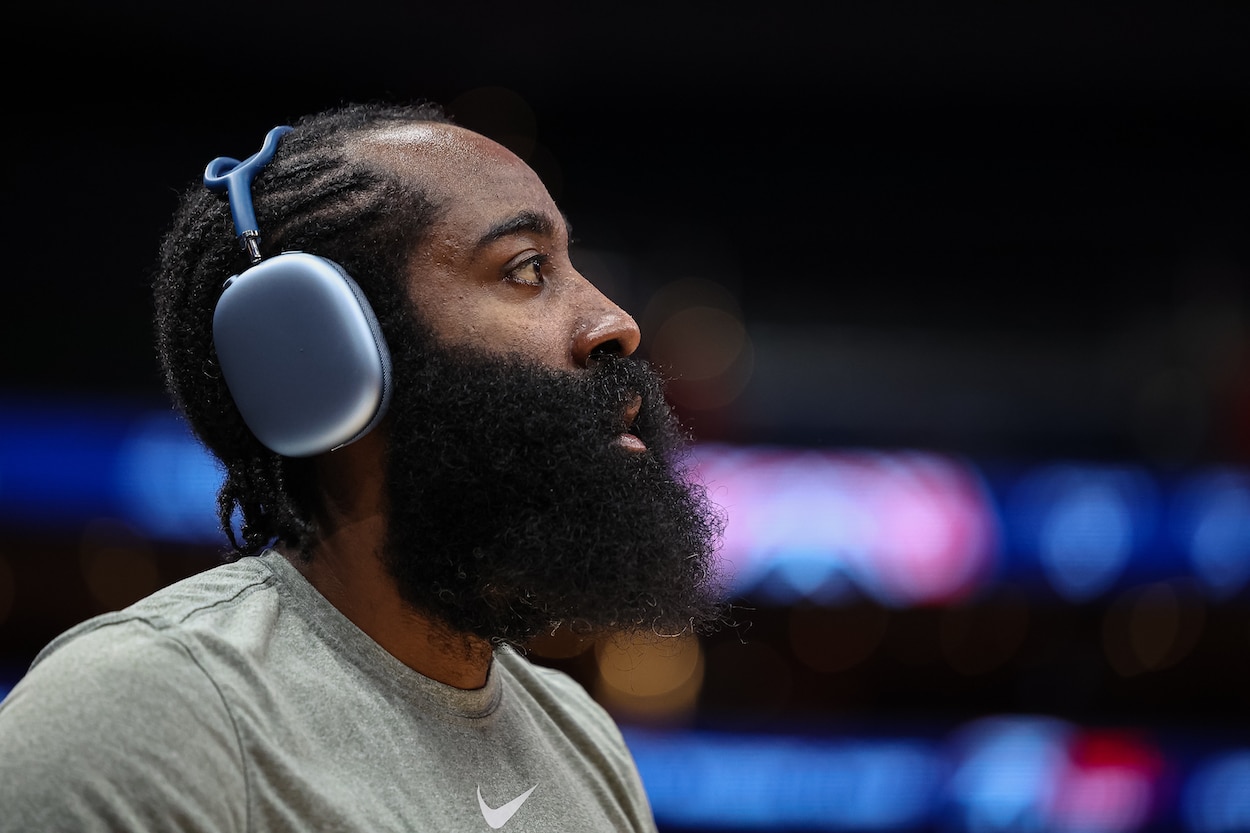 Why Isn't James Harden Playing for the Sixers, and When Will He Return to the Court?
James Harden will be out for a month due to a foot injury.
It was an encouraging start to the 2022-23 NBA season for James Harden. The Philadelphia 76ers point guard was averaging 22.0 points, 7.0 rebounds, and 10.0 assists per game through eight starts. He kicked off the season with a 35-point game against the Boston Celtics, and he recently dished out 17 assists against the Washington Wizards, which tied a career-high.
Harden looked healthy, explosive, and more confident than he did all of last year, but that all came to a sudden halt after just eight games. Now, Harden won't be in the lineup for the Sixers for the next month, but why?
James Harden suffered a foot injury in early November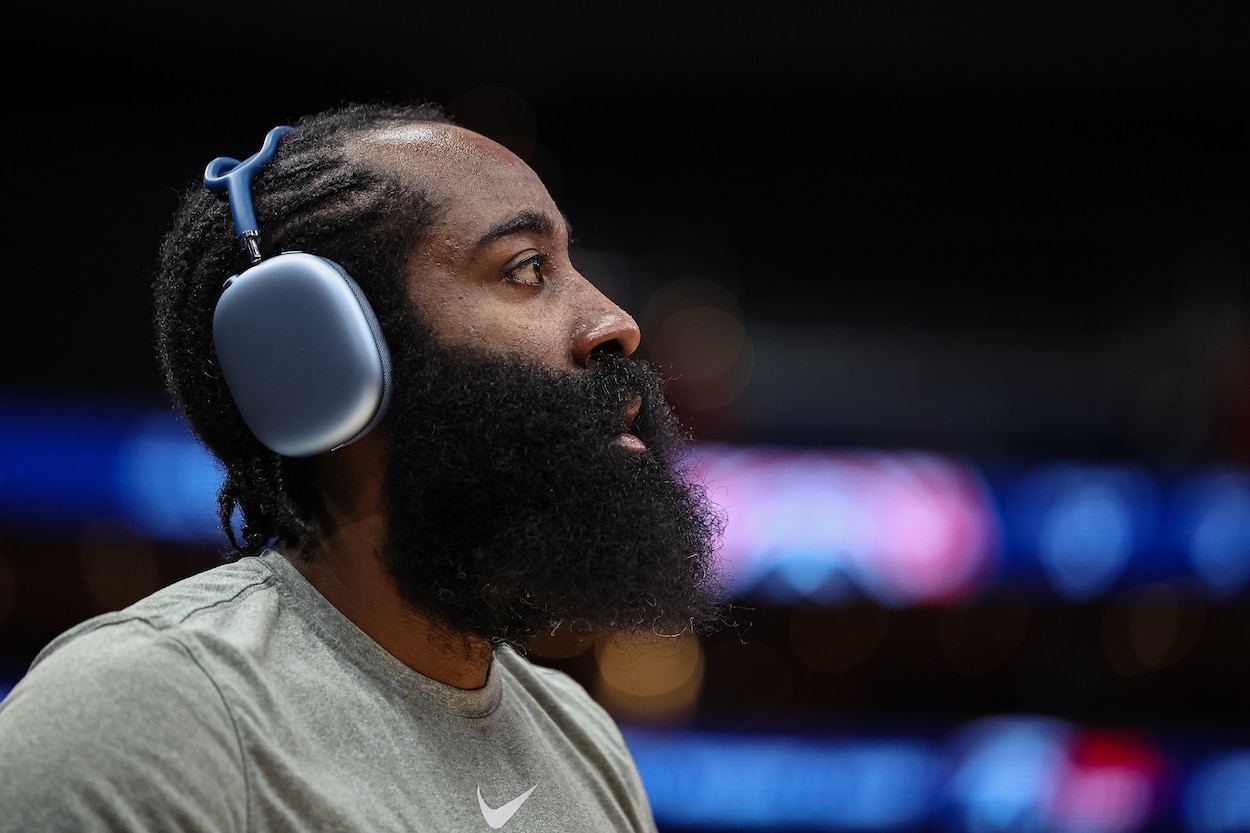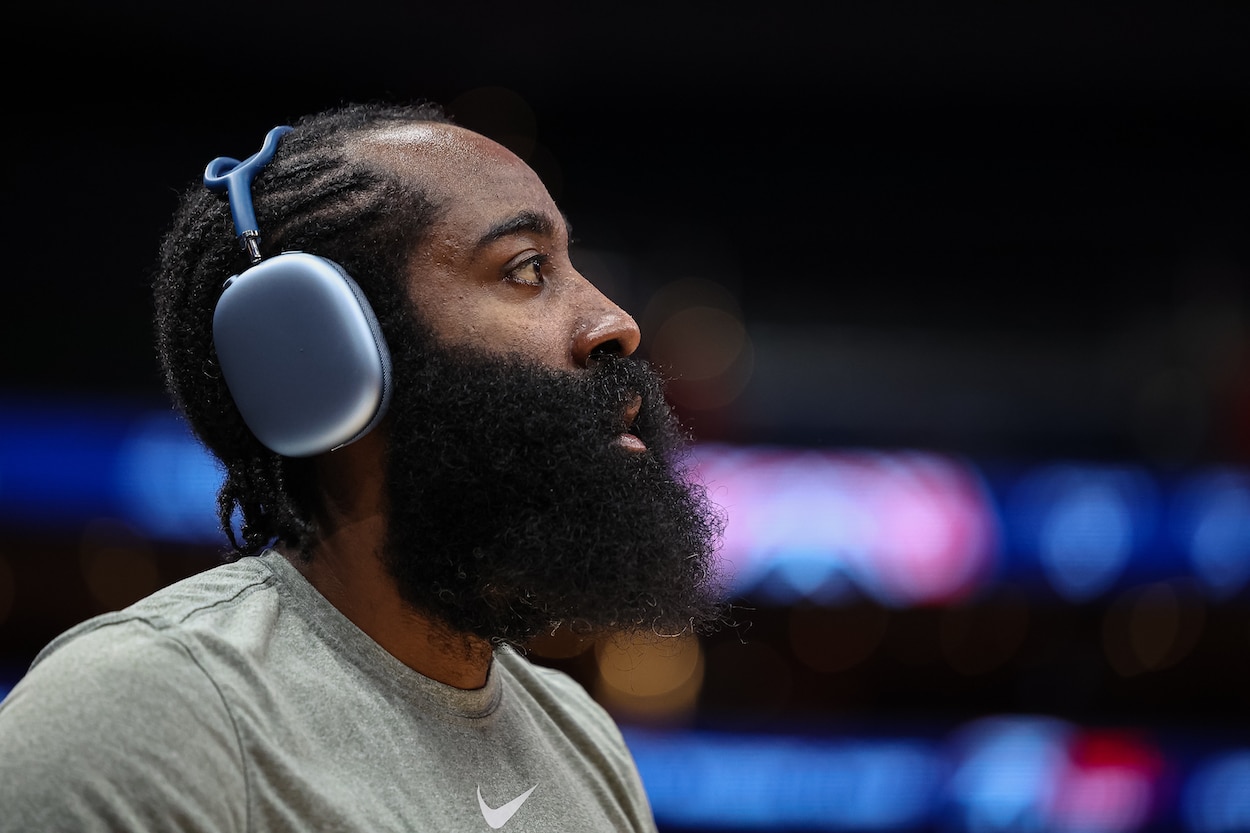 Sixers fans were loving what they saw from Harden to start the season. He was shooting a better percentage from the field and from three than he did last year, his first step looked as explosive as it did during his Houston Rockets days, and he finally looked comfortable running the offense.
That was until an injury forced him out of Philadelphia's recent home game against the Wizards. Harden left the game early and headed to the locker room with his right shoe off, but he returned in the middle of the fourth quarter to finish the game. 76ers fans thought they dodged an injury bullet, but they were wrong.
The following day, Adrian Wojnarowski of ESPN reported that Harden suffered a right foot tendon strain and will miss some time. So, when will the Sixers point guard return to the court?
When will James Harden return from his foot injury?
According to Wojnarowski, Harden will be sidelined for a month with his right foot injury. That news came out on Nov. 3, so if Woj's timeline is correct, Harden could miss the next 14 games on the schedule. In that case, he should be able to return on Dec. 5 against none other than the Rockets.
The Sixers have enough talent and depth to survive this stretch without Harden, but it won't be easy. At 4-6 through 10 games, the 76ers should aim to be above .500 by the time their point guard returns.
Have thoughts on this topic? Keep the conversation rolling in our comments section below.