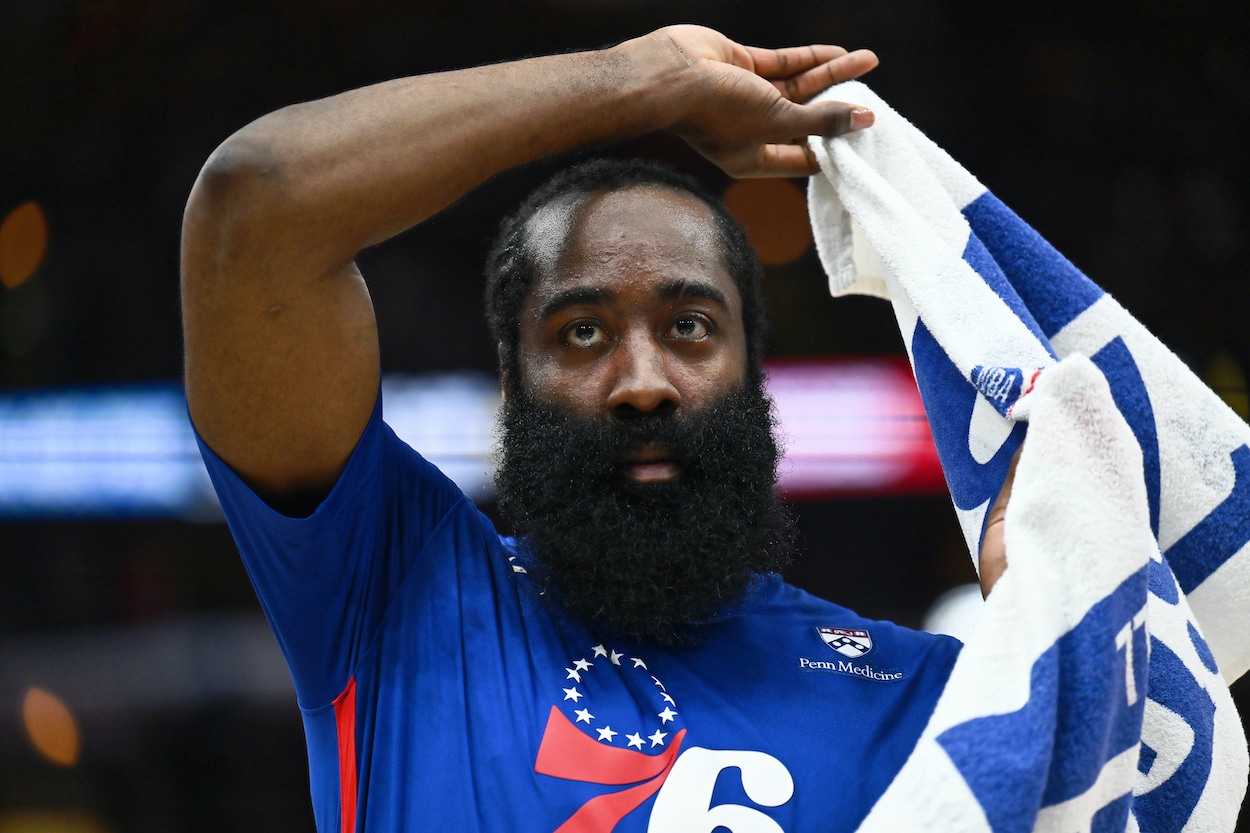 James Harden Injury: The Sixers Will Not Only Survive, They Will Thrive Thanks to the Emergence of Their Next All-Star
The Sixers need to take advantage of James Harden's absence over the next month.
There haven't been many positives to take from the Philadelphia 76ers' disappointing start to the season. The Sixers are 4-5 through nine games, they currently rank 23rd in the NBA in opponent shooting percentage, and Joel Embiid has missed three of the last four games.
Sixers fans thought this start couldn't get much worse, but they were wrong.
In Philadelphia's Wednesday night loss to the Washington Wizards, James Harden suffered a right foot tendon strain and is expected to miss one month of action. Obviously, this is a brutal blow for a struggling Sixers team, but they'll survive this speedbump and come out as a better team because of the impending emergence of their first-time All-Star — Tyrese Maxey.
James Harden injury: Sixers star expected to miss one month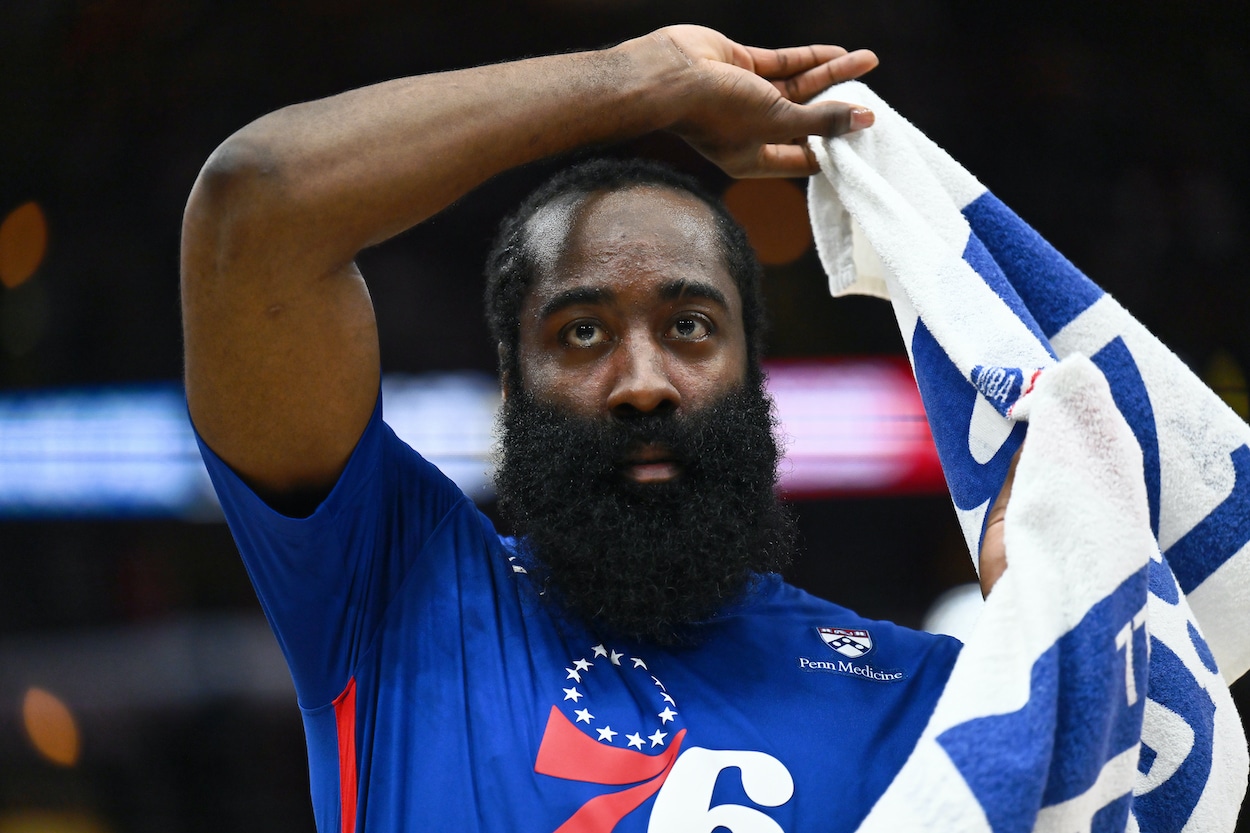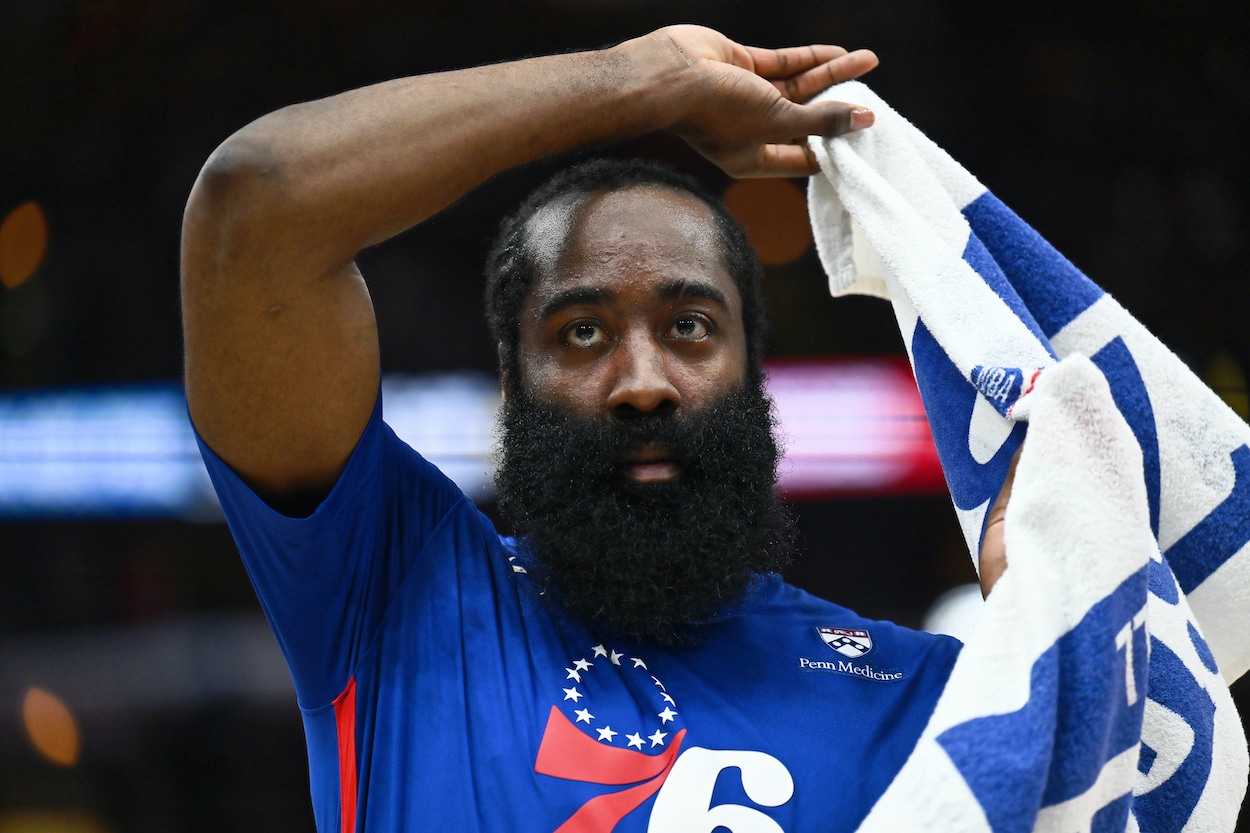 The 76ers will be without their star point guard for at least the next month.
Harden suffered a foot injury in Wednesday night's 121-111 loss to the Wizards, and although he returned to the game, he received bad news the following day. On Thursday afternoon, Adrian Wojnarowski of ESPN reported that Harden suffered a right foot tendon strain and is expected to miss a month of action.
Through nine games, Harden is averaging 22 points, 10.0 assists, and 7.0 rebounds for the Sixers. He's shooting 44.1% from the field and 33.3% from beyond the arc, which are both improved marks from last season. Harden was finally starting to find a groove with Philly, so this setback came at a disastrous time.
It won't be easy for the 76ers to stay afloat in the Eastern Conference standings without their All-Star guard on the court, but they might just have another one on the roster eager to take advantage of the opportunity.
Harden's absence will propel Tyrese Maxey to his first career All-Star appearance
Without Harden for the next month, it's time for Maxey to shine for the first time in his career.
The third-year guard is already having his best season as a pro. Through nine games, Maxey is averaging a career-high 24.2 points per game on 51.6% shooting and 46.8% from three. That's right, he's made nearly half of his 62 three-point attempts to start the season.
Maxey has been able to take control of the offense in the last few games with Embiid sidelined, and he's looked like a star in the process. In three games without Embiid on the court, Maxey has averaged 34.7 points and shot 16-of-27 (59.3%) from three. Those aren't just All-Star numbers. Those are superstar numbers.
When the Sixers are fully healthy, Maxey is no more than a third scoring option. But he's an absolute joy to watch when he's thrust into a larger offensive role. The kid isn't even 22 years old yet, but he plays with the confidence of a 10-time All-Star when he's able to run the offense himself.
With Harden out for the next month, Maxey is going to take the leap to stardom. Not only will it help the Sixers survive without their future Hall of Famer, but it will also make them a better team once Harden returns from his foot injury.
Get your tickets to the Maxey show now. They're selling out quickly.
Have thoughts on this topic? Keep the conversation rolling in our comments section below.