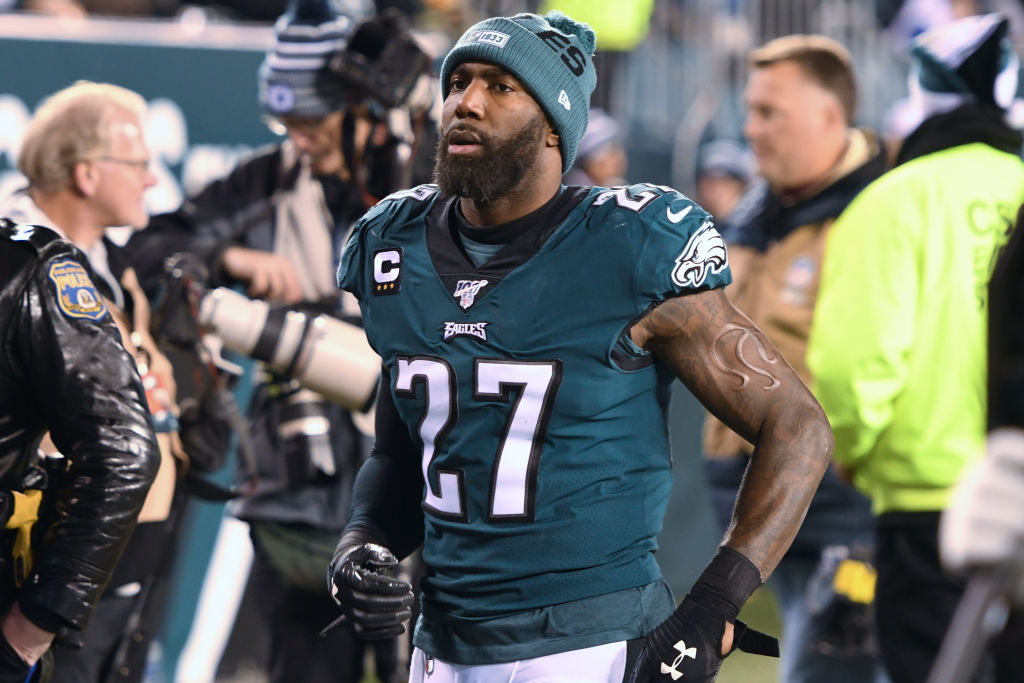 Why Letting Malcolm Jenkins Walk was the Right Move for the Eagles
Malcolm Jenkins will not be returning to the Eagles in 2020. Many Philadelphia fans will disagree with the decision, but it will prove to be the correct one.
The Philadelphia Eagles will be declining Malcolm Jenkins' 2020 club option as of Tuesday, making Jenkins a free agent.
It was undoubtedly a tough decision for general manager Howie Roseman. Jenkins was a fan-favorite in the city of Philadelphia and the leader of the defense for six seasons.
"Malcolm Jenkins has been an outstanding player for us and we are proud of everything he accomplished both on and off the field during his time in Philadelphia," the team said in a social media statement. "Malcolm was a great teammate and leader, as well as one of the toughest and most reliable players to ever play in our city."
Philly fans won't be thrilled with the decision to let Jenkins walk, but personnel moves can't be made on emotion alone. Roseman was wise to cut ties with the Eagles legend, as hard as that is to hear.
Malcolm Jenkins was commanding too much money
Jenkins made it clear after last season that he would not be returning to the team on his current deal. His club option would have paid him $7.6 million in 2020, but Jenkins wanted a large pay raise in line with the league's top safeties.
There are multiple safeties making close to $15 million per year, including Earl Thomas ($13.75 million) and Eddie Jackson ($14.6 million). Jenkins believes he's in that class and was commanding a deal around $14 million per year.
For a 32-year-old who has put more wear and tear on his body in the past six years than any defensive back in the league, that figure is entirely too high. Jenkins didn't miss a single game in his six-year stint with the Eagles. He played 98.7 percent of the possible defensive snaps for Philadelphia since 2014.
His durability has been unlike anything the Eagles franchise has seen in its entire history. It's what made him the most important piece of the defense for years. However, it's foolish to believe that his level of durability will continue as he ages.
The past was historic for Jenkins. It was crucial to the Eagles' Super Bowl run, but it's still the past. Roseman understands that can't factor into his decision about the future.
The Philadelphia Eagles are making youth a priority
If this offseason has told Eagles' fans anything, it's that management is making it a priority to get younger. Last season brought a plethora of injuries on both sides of the ball, and most of them involved older players.
The Eagles already parted ways with long-time left tackle Jason Peters, who was frequently injured over the past three years. Peters is 38 and nearing the end of his career, so Roseman decided to move on in favor of the much younger Andre Dillard.
The Jenkins' release was just another move to retool the aging roster. Philadelphia resigned Rodney McLeod, 29, Jalen Mills, 25, and Nate Sudfeld, 26 so far this offseason.
The Eagles have dealt with some of the worst injury luck in the past few seasons, but luck might actually have little to do with it. Philly was the sixth-oldest team in terms of average age last season. Roseman has a history of holding on to players too long because of their past performance. It looks as if he's finally starting to move away from that tendency.
Malcolm Jenkins will go down as an Eagles legend
Although Jenkins played only six seasons in midnight green, his legacy will be cemented right next to the other Philadelphia greats. Jenkins was the heart and soul of the defense for his entire tenure, including the Super Bowl season in 2018.
Jenkins always had a knack for making the biggest plays in the most clutch moments. He recorded four interceptions returned for touchdowns, the second-most in franchise history. His 100-yard pick-6 against the New England Patriots will always be one of Jenkins' signature plays in Philadelphia, alongside his hit on Brandin Cooks in the Super Bowl that knocked him out of the game.
Jenkins was one of the most versatile defenders Philadelphia has ever had. He could cover a team's best receiver, stop the run, blitz the quarterback, and even block a kick if he was asked to. Jenkins will go down in history as an Eagles' legend, but that doesn't mean it was wrong to let him go.