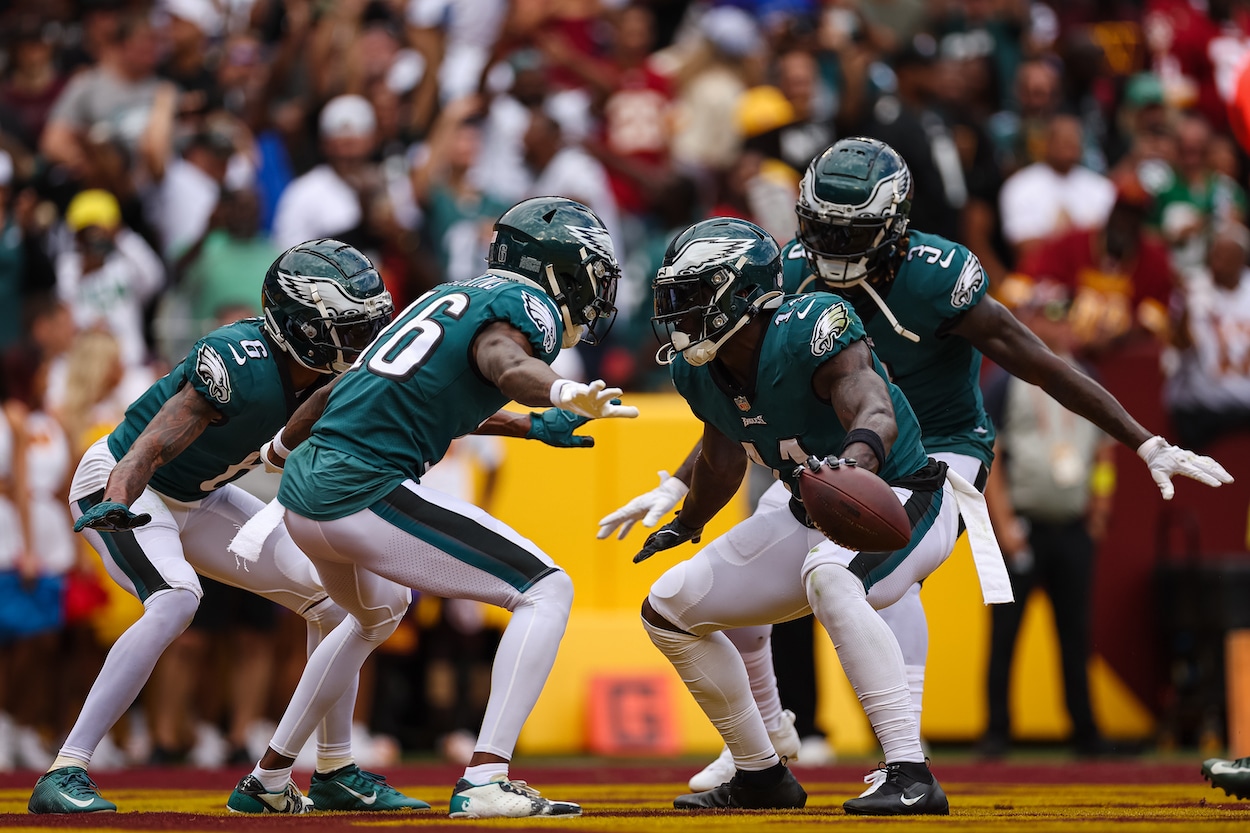 Why Do Philadelphia Eagles Wide Receivers Wear a Batman Cape After Scoring a Touchdown?
What's the story behind the Eagles' batman cape?
We've seen props used frequently on the sidelines of NFL and college football games over the past few years. The turnover chain from the University of Miami is the most famous, but we've also seen WWE-styled belts, tridents, and even chainsaws on the sidelines. And now… Batman capes.
The Philadelphia Eagles debuted their new sideline toy in Week 3 against the Washington Commanders. So, why do Eagles wide receivers wear a Batman cape after scoring a touchdown?
A.J. Brown and DeVonta Smith brought out the Batman cape in Week 3
The Eagles blitzed the Commanders in the second quarter of their Week 3 matchup. Philadelphia scored 24 unanswered points in the frame to build up a massive lead before halftime, and it went on to win by a final score of 24-8.
New wide receiver A.J. Brown scored the second touchdown of the game on a short slant route. It was his first TD as a member of the Eagles, and he brought out a prop he had been waiting to debut for a few weeks.
After celebrating in the end zone, Brown ran to the bench and threw on a mini Batman cape. A short while later, DeVonta Smith found the end zone for his first touchdown of the season. Apparently, it was his turn to don the Batman cape.
So, what's this all about?
Why do Eagles wide receivers wear a Batman cape after scoring a touchdown?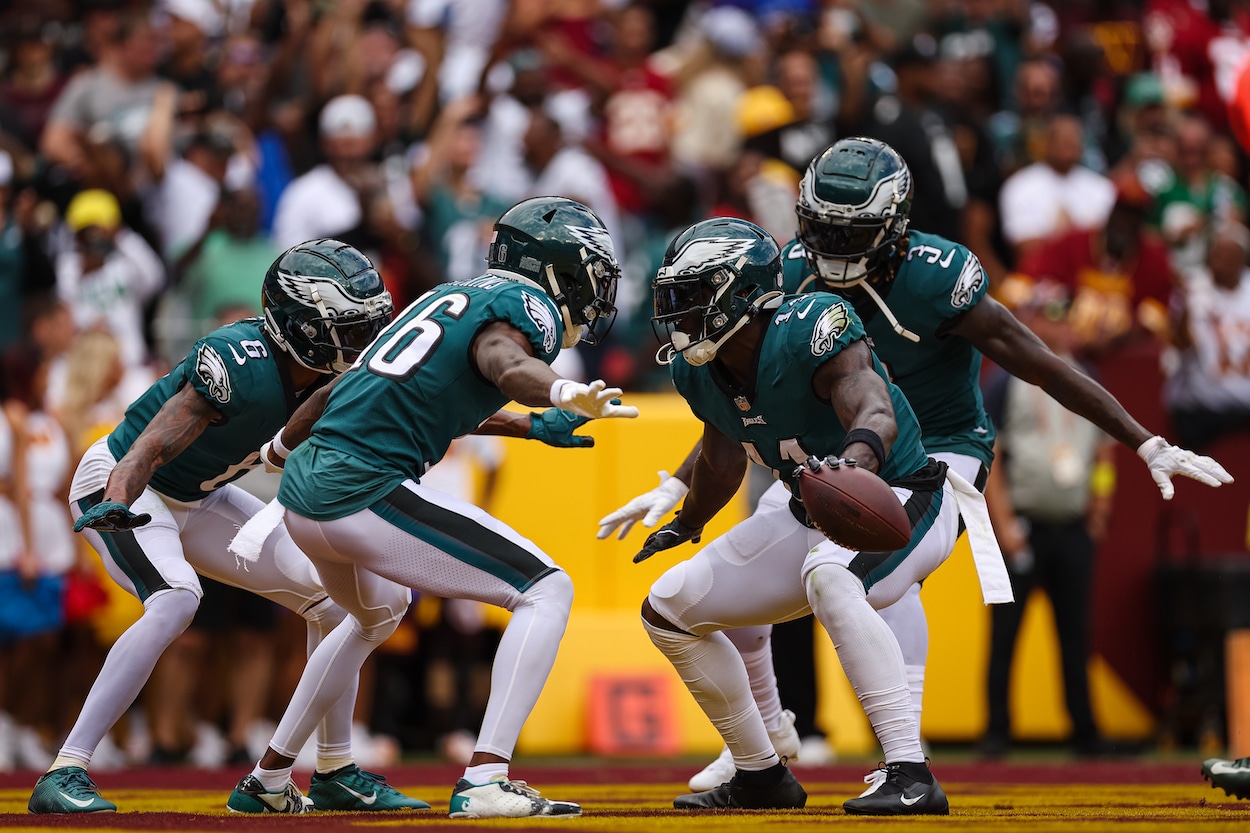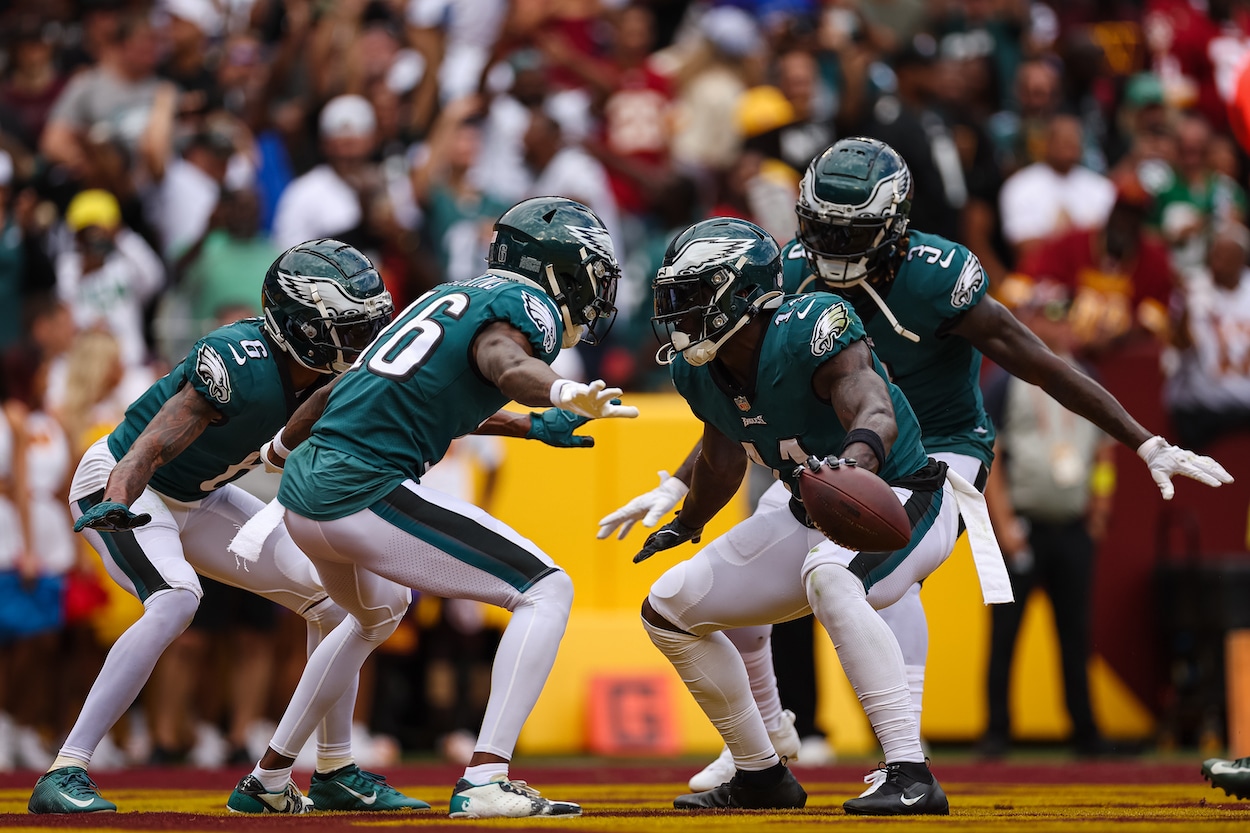 The idea of the Batman cape came from cornerback Darius Slay's golden quote a few weeks ago.
Speaking about Philadelphia's wide receivers, Slay called Brown, "a swole Batman. DeVonta [Smith] is a skinny Batman. Quez [Watkins] is a fast Batman. So we got three Batmans on the team — one swole, one skinny, and one fast. No Robins. We don't got no backups. No Robins. No sidekicks. We ain't got nothing but Batmans, you know what I'm saying. These boys fly."
Brown evidently loved the quote, so he went on Amazon and purchased the Batman cape for a mere 99 cents.
The plan is to keep the cape on the bench all season, and Philly's "Batman" wide receivers will celebrate touchdowns by wearing the cape and patrolling the sidelines.
Like Sportscasting on Facebook. Follow us on Twitter @sportscasting19.
How to get help: In the U.S., contact the National Council on Problem Gambling helpline at 1-800-522-4700.