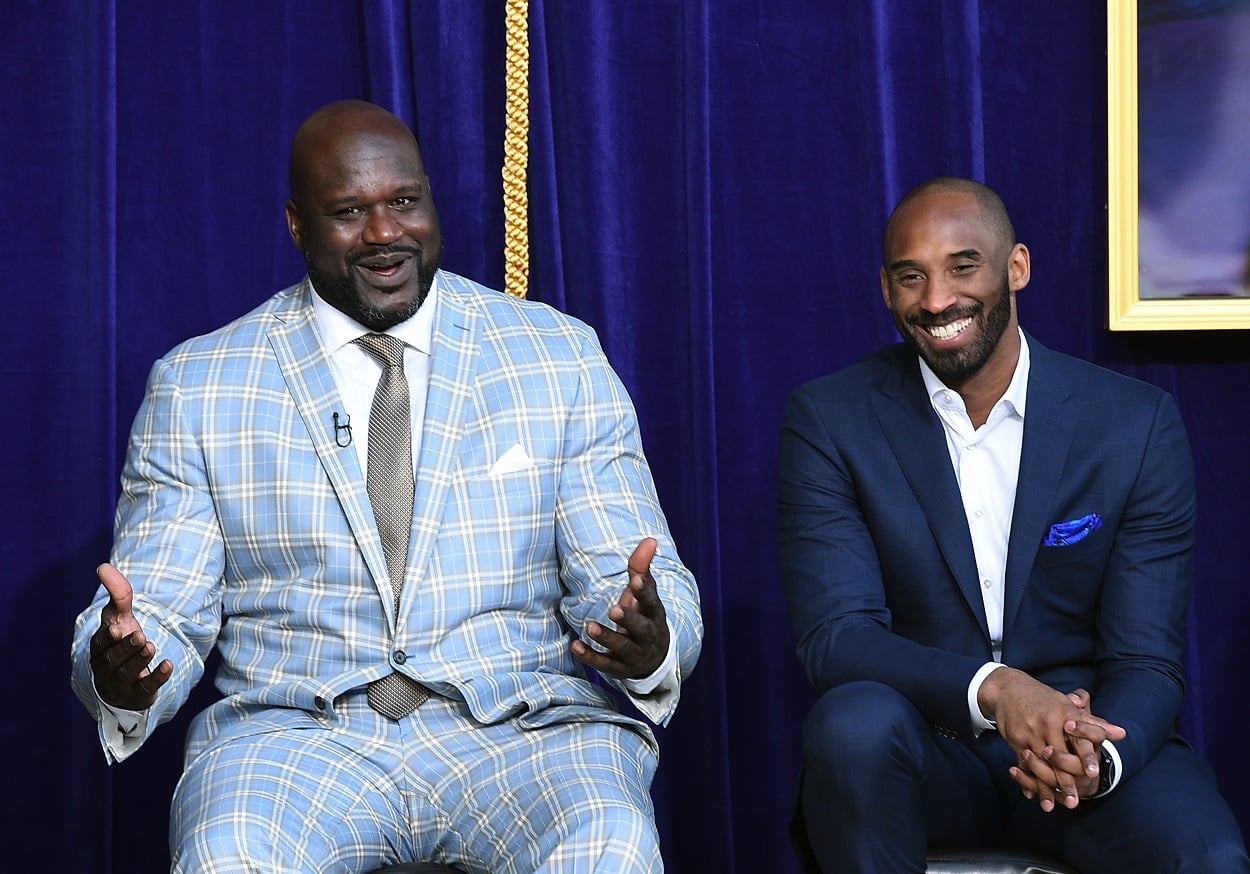 Why the 'Shaq' HBO Documentary Won't Feature as Much Kobe Bryant Content as You Might Expect
There won't be as much Kobe Bryant content in the "Shaq" HBO documentary as you might expect.
For better or worse, Shaquille O'Neal and the late, great Kobe Bryant will forever be linked. As the two spent eight years together and won three NBA titles with the Los Angeles Lakers before their famous fallout, it's impossible to tell either story without mentioning the other.
So while stories about Bryant will undoubtedly be told in the HBO documentary series about O'Neal's Hall of Fame career, aptly titled Shaq, those who tune in won't get as much Kobe as they might expect. And there are several reasons why that is, as the director of the project recently explained.
There won't be as much Kobe Bryant content in the 'Shaq' HBO documentary as you might expect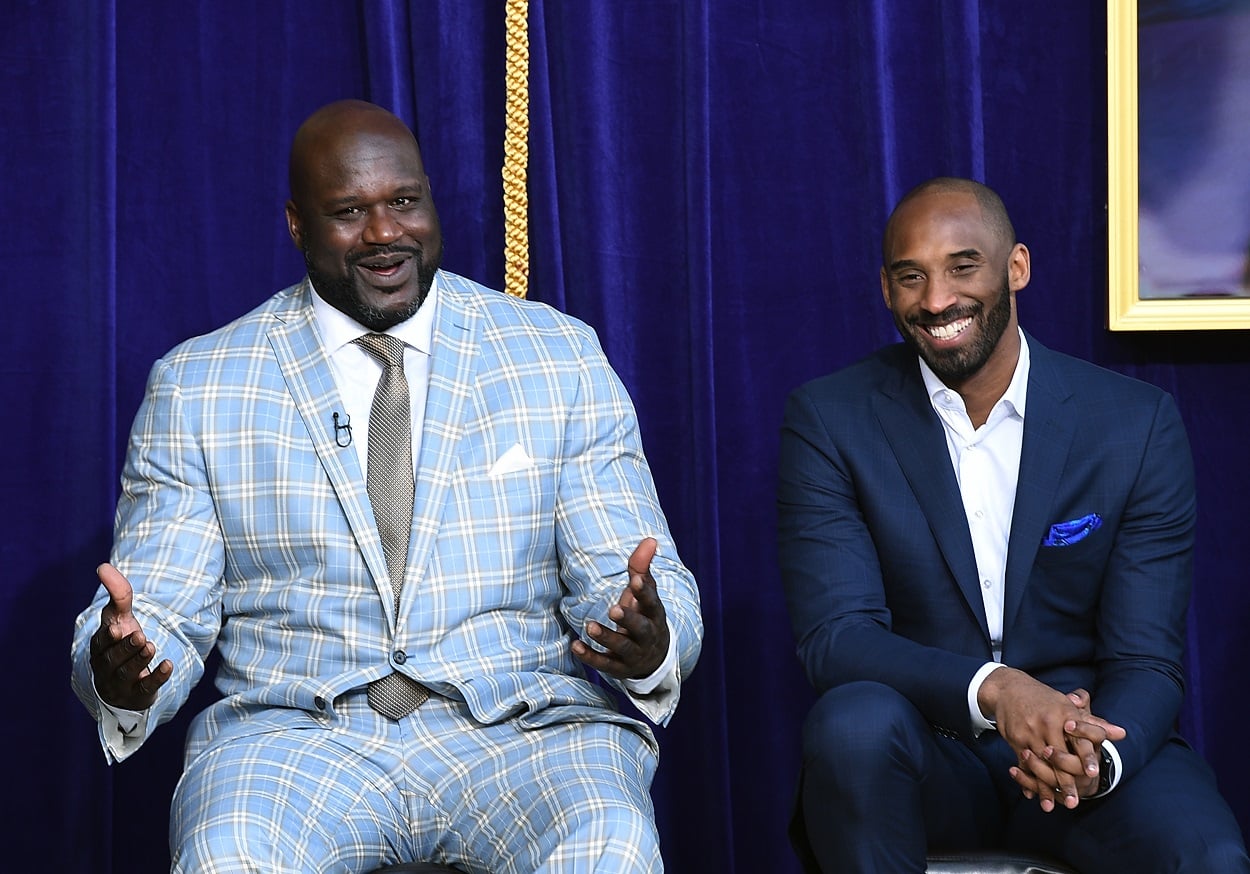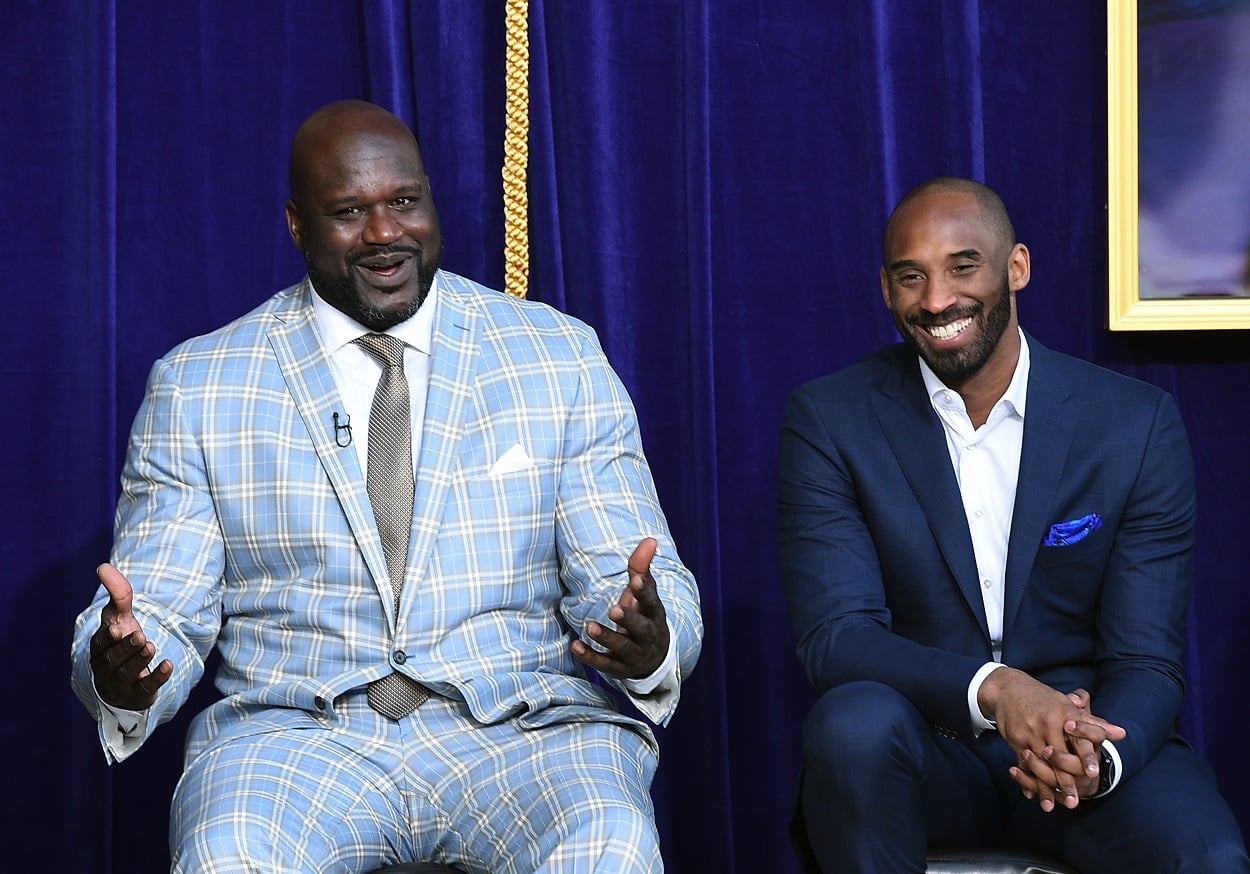 The director of the Shaq HBO documentary, Robert Alexander, recently appeared on The Rich Eisen Show and explained that he and O'Neal "had a pretty honest conversation about Kobe not being with us anymore" and how Shaq "felt personally" on what went down between the two and also "how the outside world holds their story."
He continued by saying that while O'Neal wanted people to know that there was so much more to their relationship, there was also much more than Kobe to his "experience as a basketball player" that he wanted "to make sure has weight."
So while Alexander says there's still "a really strong amount of Kobe," the original cut had even more. But it's not only because Shaq wanted plenty of focus on the rest of his storied NBA career but also because of a request from Bryant's family.
"To be transparent, we also got to a point where he had a certain amount of their story in the film," Alexander said. "Kobe's family essentially requested that we reduce the amount of Kobe we have in the film."
When Eisen asked for the reason, Alexander stated that he didn't fully understand why but complied nonetheless. Bryant, of course, died in January 2020 in a helicopter crash.
"I'm not totally sure, but out of respect for their wishes, we did it, we went ahead and we complied. … So I'm very proud of what we ended up with, as far as the amount of Kobe content that we have that relates to Shaq's story. But at the end of the day, it's a Shaq film."
The first episode of Shaq premieres on HBO and HBO Max on Wednesday, November 23, and the remaining installments will drop on subsequent Wednesdays.
Have thoughts on this topic? Keep the conversation rolling in our comments section below.