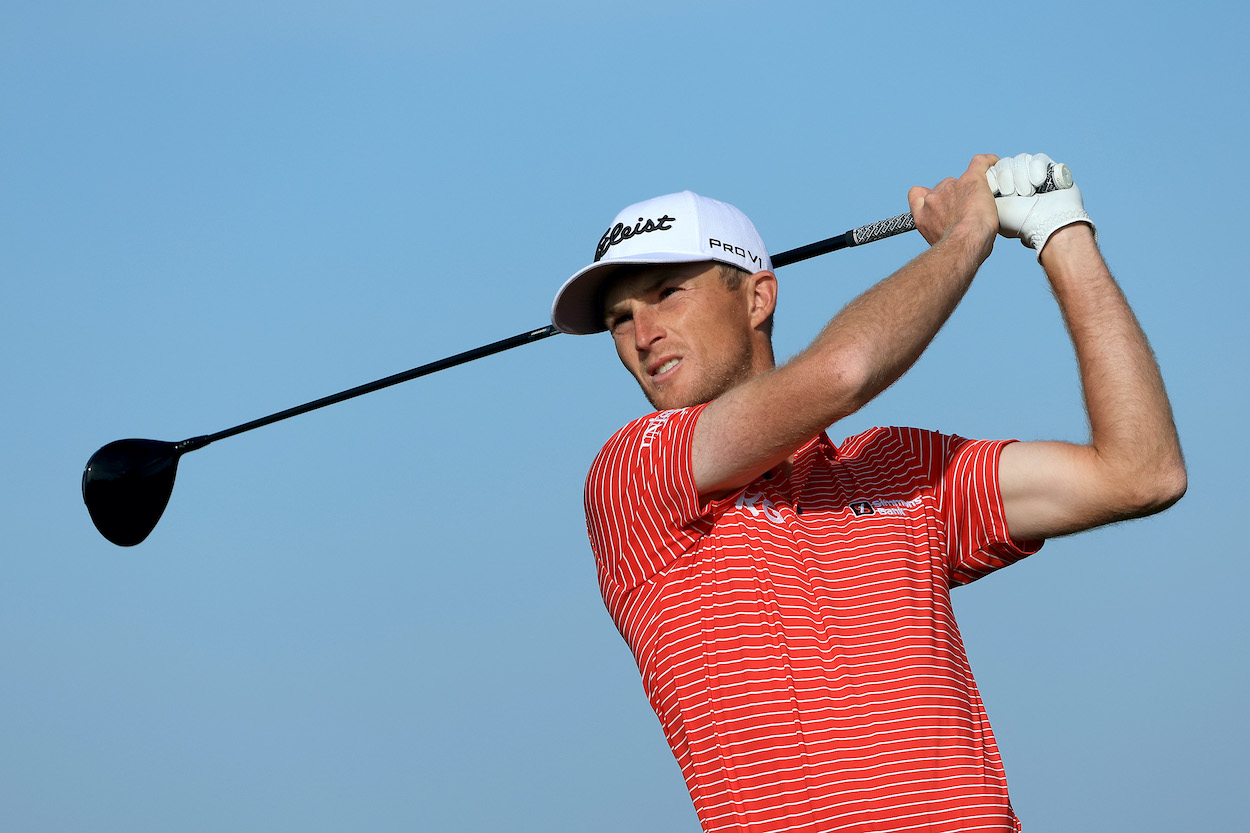 Will Zalatoris Channeled His Inner Bryson DeChambeau and Is Now in Position to Notch His First PGA Tour Win
Will Zalatoris is following in Bryson DeChambeau's footsteps to add weight to his frame and distance to his drives.
When Will Zalatoris first arrived on the PGA Tour, he could've been mistaken for one of Bryson DeChambeau's irons. Zalatoris is still the skinny, lanky ball-striker extraordinaire that he was two years ago, but he's taken a page out of DeChambeau's book in an effort to get longer off the tee.
Thanks to some extra pounds and a longer driver shaft, the 25-year-old is bombing it off the tee farther than ever, and the added length has him in position to notch his first PGA Tour win at the Farmers Insurance Open.
Will Zalatoris is channeling his inner Bryson DeChambeau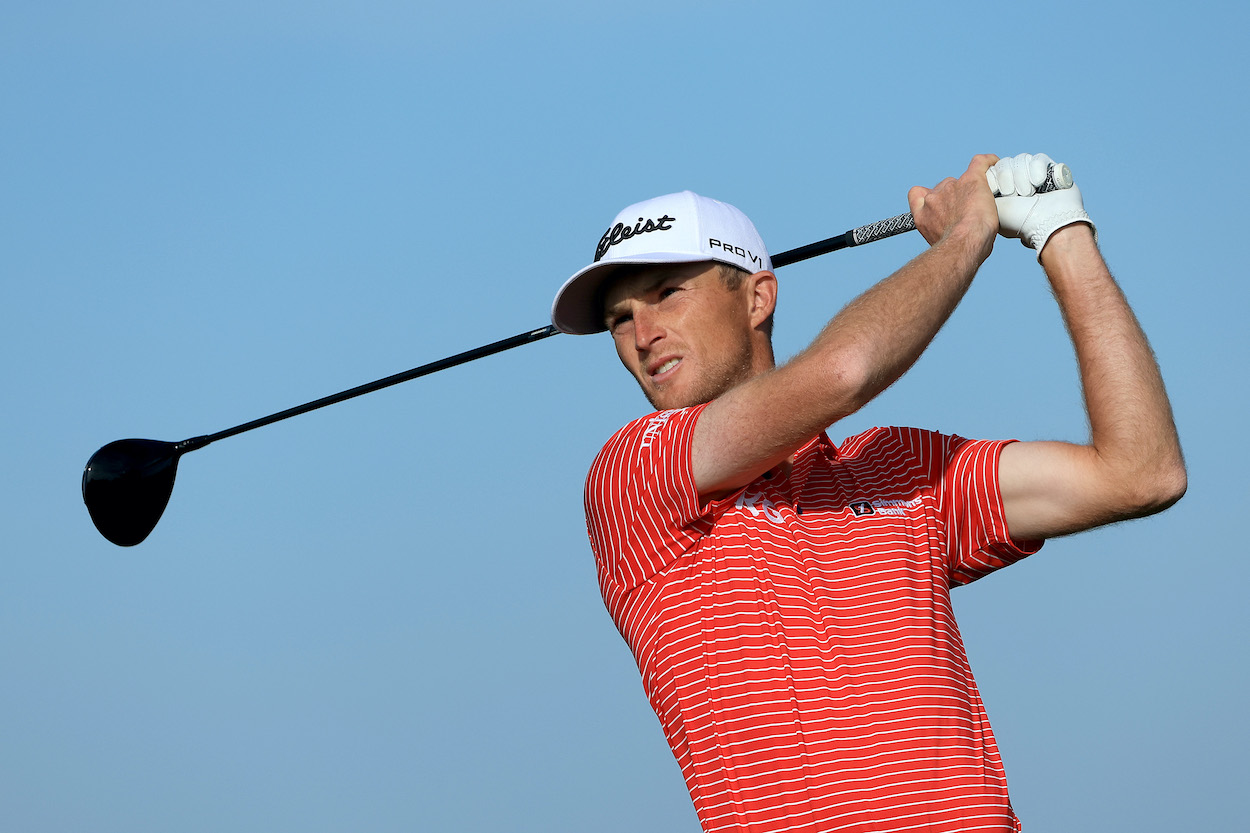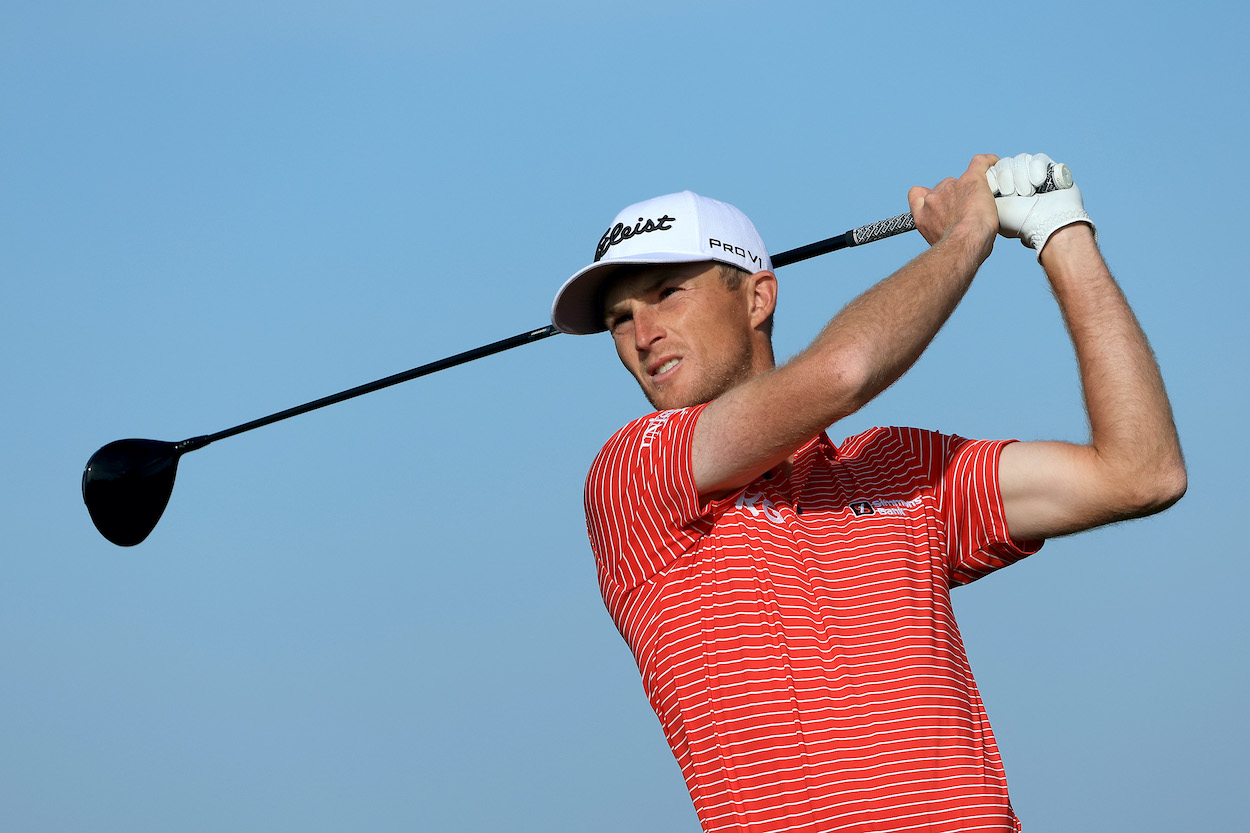 Last season, Zalatoris ranked 23rd on the PGA Tour in driving distance with an average of 307.4 yards per drive. But he wasn't content.
So, the youngster hit the gym hard and gained 15 pounds over the offseason. He also added more than an inch to his driver shaft ahead of last weekend's American Express, and he averaged 317.4 yards per drive throughout the week to rank second in the entire field.
"What I saw at home was another 12 yards of carry without doing anything, not trying to smash it. Just being normal," Zalatoris told reporters after his sixth-place finish at PGA West, per Golf.com. "That's something that is going to be huge out here. There's multiple courses where that extra 12 yards of carry will allow me to hit it over bunkers I was hitting into last year."
He's right about that. Distance is king on the PGA Tour nowadays, and numerous players are following in DeChambeau's footsteps to hit it farther off the tee. Zalatoris is the latest to do so, and his mission is already paying dividends.
Zalatoris is driving the ball farther than ever
Willy Z wasn't a short hitter by any stretch of the imagination, but DeChambeau has forced every player on the PGA Tour to increase their speed and distance to keep up. That's exactly what Zalatoris did in the offseason, and he's now driving the ball farther than he ever has.
Through six starts this season, Zalatoris is averaging 312.6 yards per drive, which ranks 19th on Tour. He finished The American Express ranked sixth in driving distance in his first start with his new, longer driver shaft.
Zalatoris has been bombing it all over Torrey Pines this week in The Farmers Insurance Open, and he has a golden opportunity to take home his first PGA Tour title.
First win incoming?
Thanks to his increased distance and his impeccable ball-striking all week, Zalatoris enters the final round of The Farmers Insurance Open tied for the lead with Jason Day at 14-under par. Jon Rahm, the last player to win at Torrey Pines, lurks just one shot behind at 13-under par.
Through the first three rounds, Zalatoris ranks fifth in the field in driving distance. If he keeps driving the ball as well as he has, and as long as he can clean up some of his putting woes, Willy Z should be able to lift his first PGA Tour trophy on Saturday afternoon.
Like Sportscasting on Facebook. Follow us on Twitter @sportscasting19.