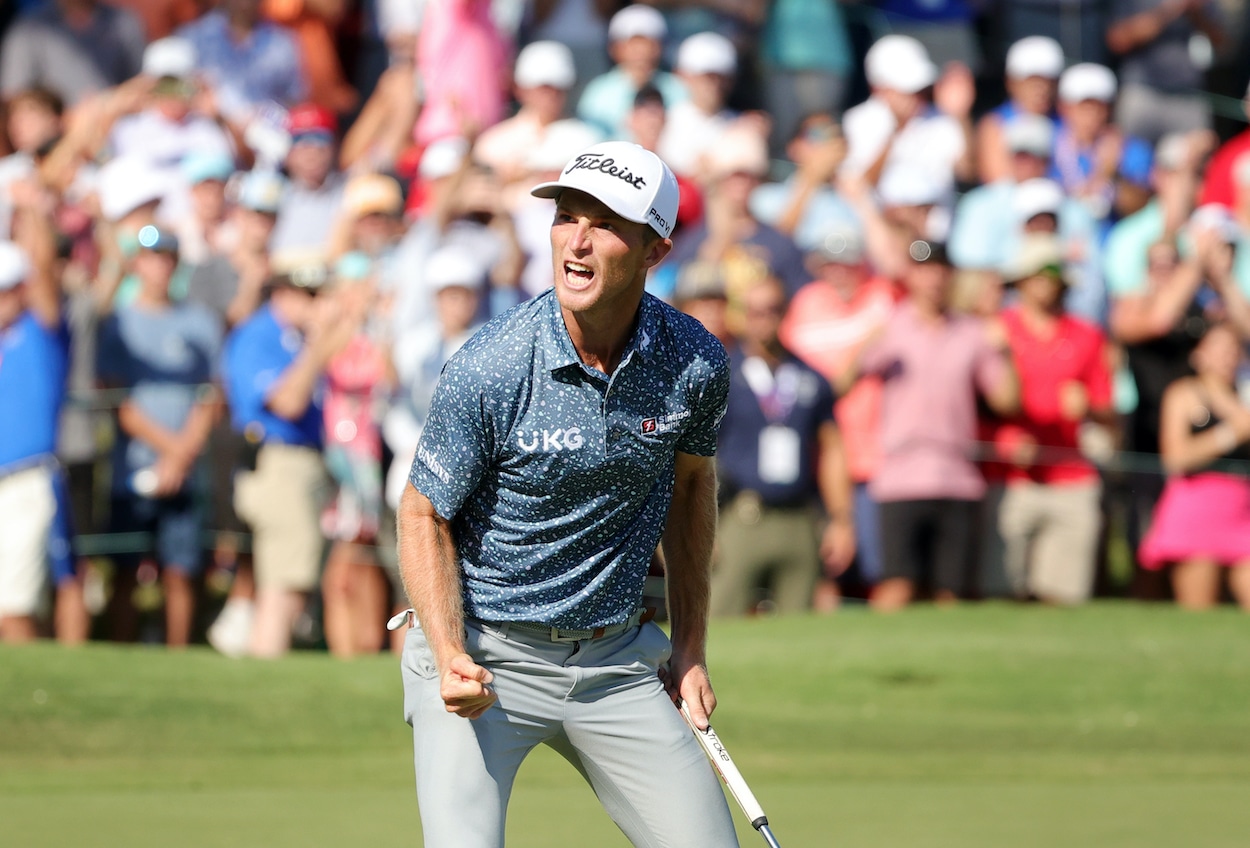 Will Zalatoris Channeled Stephen Curry With a 6-Word Exclamation That Silenced His Haters and Propelled Him to His First Win
Will Zalatoris is tired of being labeled a bad putter.
On the 72nd hole of the FedEx St. Jude Championship, Will Zalatoris needed to trust his wobbly, oft-criticized putting stroke to keep his tournament hopes alive. As he stood over his 10-foot putt for par, he thought about all the critics who said he would never win on the PGA Tour because of his odd putting technique.
He also thought about Stephen Curry.
After draining the 10-footer that propelled him to his first PGA Tour victory, Zalatoris channeled his inner Steph and let out a six-word exclamation to his haters.
Will Zalatoris yells "What are they gonna say now?" after clutch putt
It's been an emotional season for Zalatoris. Coming into the FedEx St. Jude Championship, he had earned nearly $7 million on the course and stood in 12th place in the FedEx Cup standings, but the agonizingly close losses were starting to weigh on him.
He lost in a playoff at the Farmers Insurance Open back in January, lost in another playoff at the PGA Championship in May, and finished second at the U.S. Open a month later after missing a putt on the 72nd hole to force yet another playoff.
Fans and media pundits started pointing to his putting as the reason why he couldn't get over the hump, and they weren't exactly wrong in doing so. Zalatoris ranks second on the PGA Tour this season in strokes gained from tee to green, but he ranks 103rd in stroked gained from putting. His wobbly putting stroke doesn't just look bizarre, but it's also cost him a handful of victories in his young career.
So, when he stood over his 10-foot par putt on the 72nd hole of the FedEx St. Jude Championship to keep his tournament hopes alive, his putter was in danger of losing him yet another PGA Tour title.
But this time, it didn't.
Zalatoris confidently rolled in the left-to-right putt to force a playoff, and all of the emotions of his close losses lept out of him at once.
"What are they gonna say now!?" he yelled to no one and everyone at the same time.
Apparently, that was a nod to Curry.
Zalatoris channeled Stephen Curry en route to his first victory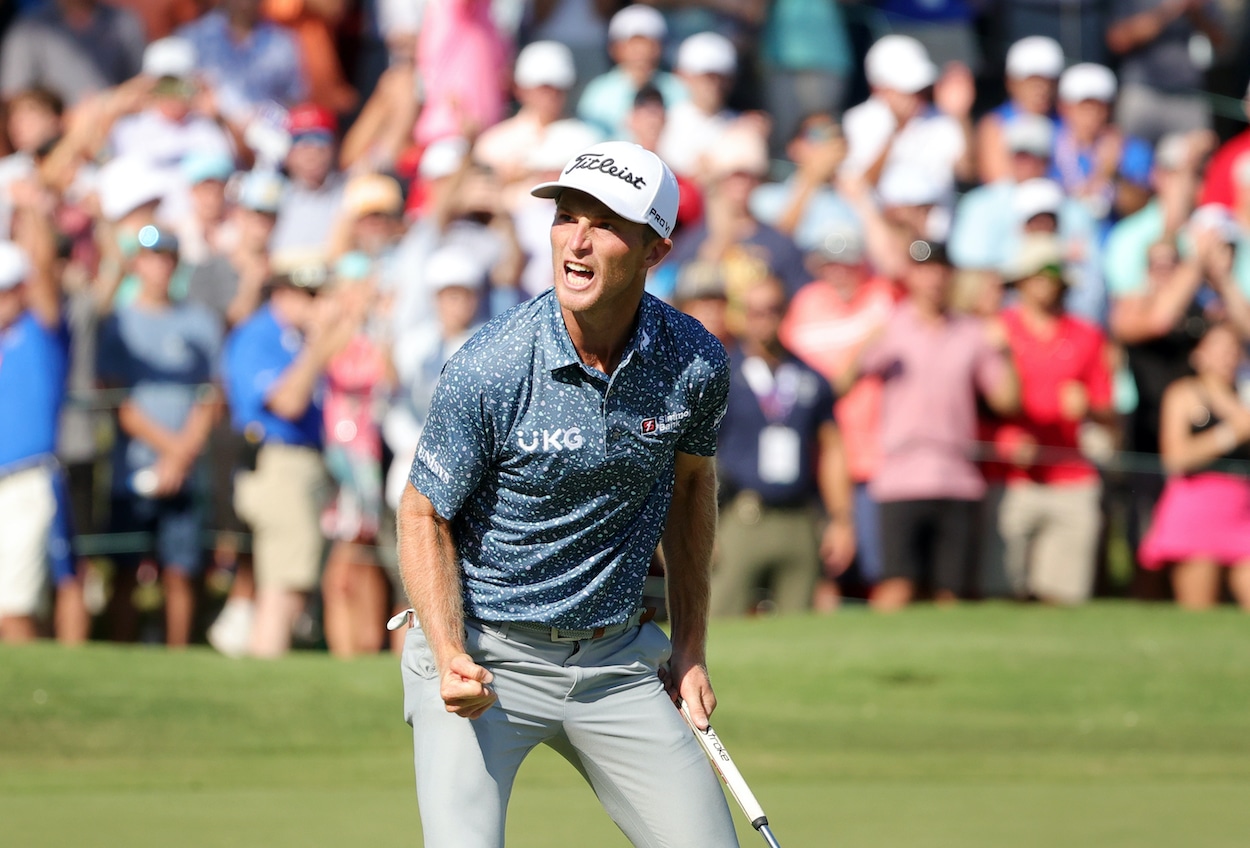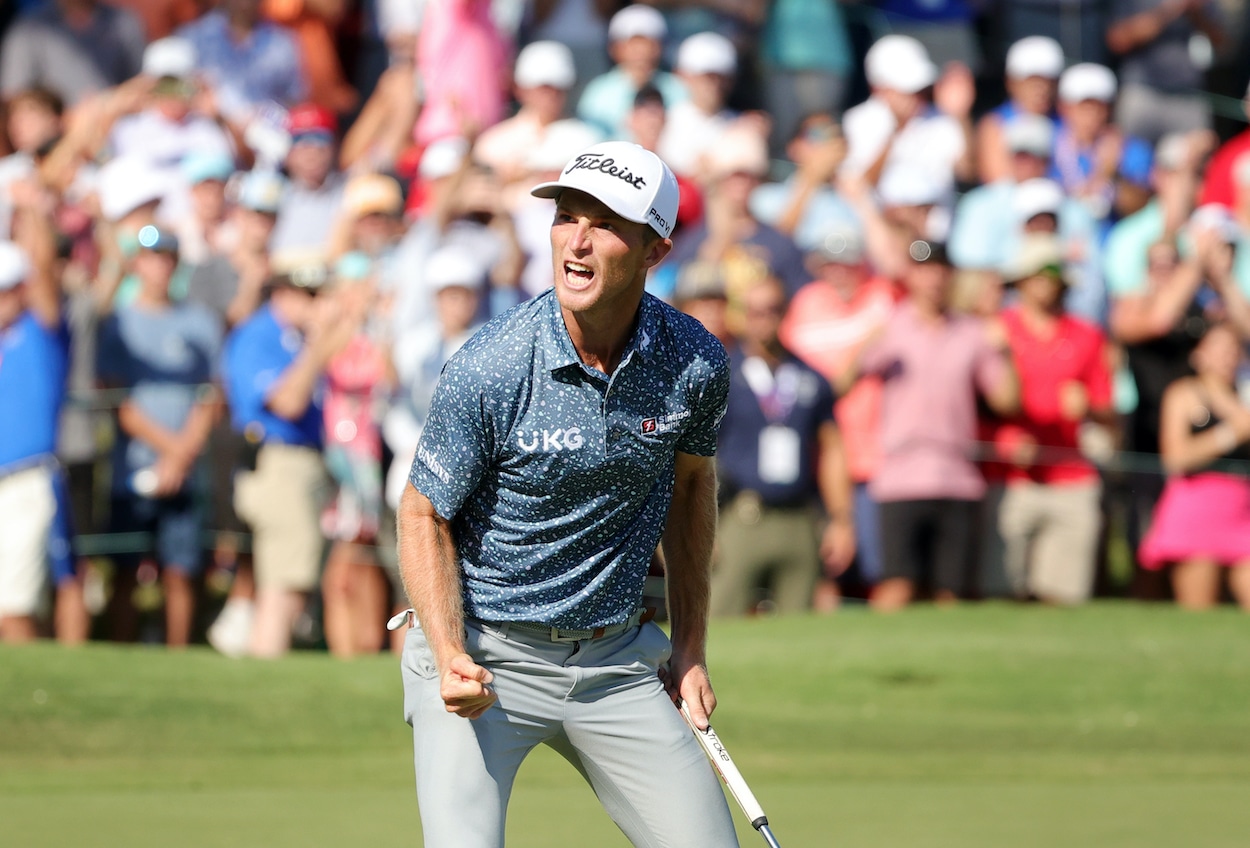 After leading the Golden State Warriors to their fourth NBA title in eight years and securing his first NBA Finals MVP trophy, Curry silenced his haters by asking, "What are they gonna say now?"
Zalatoris thought that was fitting for his situation on Sunday, so he let out the same remark.
"You know, I'm a big Warriors fan and obviously Steph, he's a Cal club guy, he's a pretty big inspiration obviously," Zalatoris told reporters Sunday. "I follow the Warriors like crazy and when he said that, it kind of related to kind of my journey so far. So being that close and then kind of being written off here and there and then obviously finally pulling it off, it was — I actually can't believe I said that. At least it wasn't something worse."
Zalatoris went on to defeat Sepp Straka on the third hole of the playoff to secure his first PGA Tour victory, making a few clutch putts along the way. The floodgates may be open for the supremely talented youngster, and one day, we might just consider him the Steph Curry of golf.
Like Sportscasting on Facebook. Follow us on Twitter @sportscasting19.