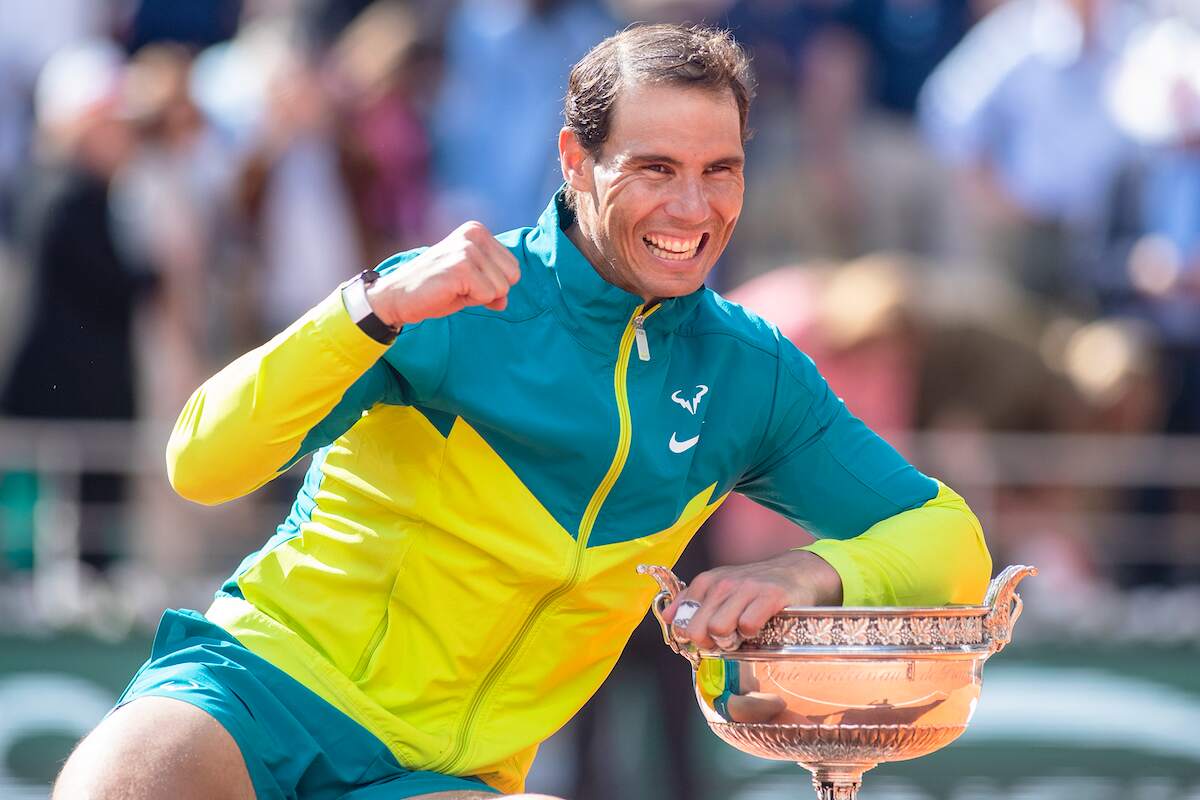 Winners of the French Open: Every Tennis Champion of the Last Decade
There is little variety concerning the last decade of French Open men's winners. The women's winners, however, highlight recent tennis history.
The 2023 French Open is a transitional competition for the tennis world. Generational talents like Roger Federer and Rafael Nadal have moved on, and younger stars are moving up at Roland Garros Stadium in Paris, France.
It's the perfect time to look at the last decade of French Open winners and the 2023 tournament.
French Open prize money
The French Open, also known as the Roland-Garros, is the second Grand Slam tennis tournament of the year. The massively lucrative tour has seen its prize money rise nearly every year. After a dip in 2021, the French Open prize money has continued to increase for both the women's and men's tournaments.
With the pay gap eliminated due to player and fan demands, the pay scale is even across the board, reports ATP Tour. The total French Open prize money for 2023 is $47,497,824 — up 13.76% year-over-year.
Champions will take home $2,489,462. Their opponents still take home a solid $1,244,731. A first-round knockout is where compensation drops off heavily compared to more successful players: $74,683. For players instantly sent home during the qualifying stages, $17,316 is their consolation prize.
The last decade of French Open women's winners 
The 10 most recent French Open women's winners are a diverse selection of tennis players from the modern era. It contrasts heavily with the men's side, where one player has dominated much of the last decade. The Roland-Garros official website reports multiple repeat winners, but none more than twice in that time:
2022: Iga Świątek
2021: Barbara Krejčíková
2020: Iga Świątek
2019: Ashleigh Barty
2018: Simona Halep
2017: Jelena Ostapenko
2016: Garbiñe Muguruza
2015: Serena Williams (third career win, part of her historic Career Golden Slam run)
2014: Maria Sharapova (second career win, completed the Career Grand Slam)
2013: Serena Williams
2012: Maria Sharapova
The last decade of French Open men's winners
The men's singles tournament at the French Open is on a completely different level. The great Roger Federer, who retired in 2022, does not make the list. His sole victory at the Roland-Garros was in 2009, despite winning 19 other three Grand Slam tournaments.
The French Open, as Statista reports, has been Rafael Nadal's tournament to win for a very long time. Here are the French Open men's winners of the last decade:
2022: Rafael Nadal (historic 14th French Open singles victory)
2021: Novak Djokovic
2020: Rafael Nadal
2019: Rafael Nadal
2018: Rafael Nadal
2017: Rafael Nadal
2016: Novak Djokovic
2015: Stan Wawrinka
2014: Rafael Nadal
2013: Rafael Nadal
2012: Rafael Nadal
Rafael Nadal at the French Open
Nadal dominated the French Open for so long that the tournament has become synonymous with his name. His 14 wins top the leaderboards so definitively that they might not ever be matched.
The next in line is Max Decugis, who won eight times — most recently in 1914. Nadal's mastery of the notoriously finicky clay surface at Roland-Garros Stadium is simply unmatched. Unfortunately, the Spanish tennis player's 2022 win may be his last.
CNN reports that Nadal announced his withdrawal from the 2023 French Open due to injury. The 36-year-old says he will be out of tennis action entirely for at least "a few months." Additionally, he announced that 2024 will be his final year of professional tennis. If his age finally catches up to him, hopefully, we'll see him make a strong run in Paris around this time next year.