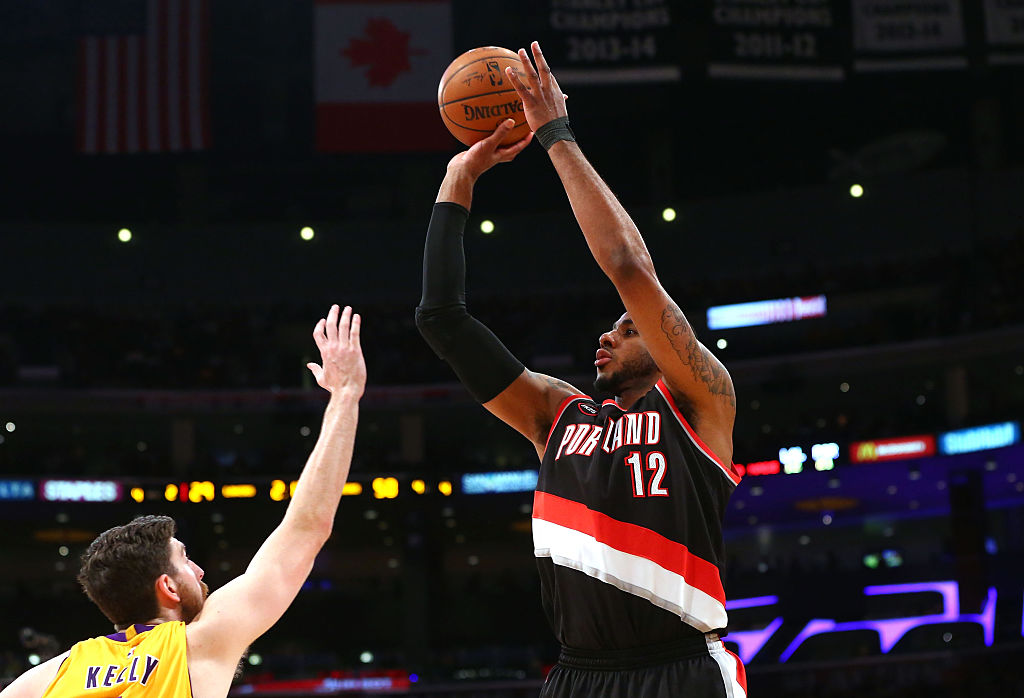 The 5 Worst Pitches to NBA Free Agents Since 2000
Some NBA free agents like being wooed by teams during private meetings, but sometimes teams completely blow it with bad pitches like these.
Many of the top-tier NBA free agents had predetermined destinations when free agency period started June 30, but sometimes the smart move is to meet with team executives. One of the most important aspects of a sit-down with a potential free agent is the teams pitch to that superstar. Having the right pitch can be the difference in a player signing with your team or going somewhere else.

Not every pitch is a good pitch though, so today we will look at the five worst free agency pitches in NBA history.

Orlando's dinner with Tim Duncan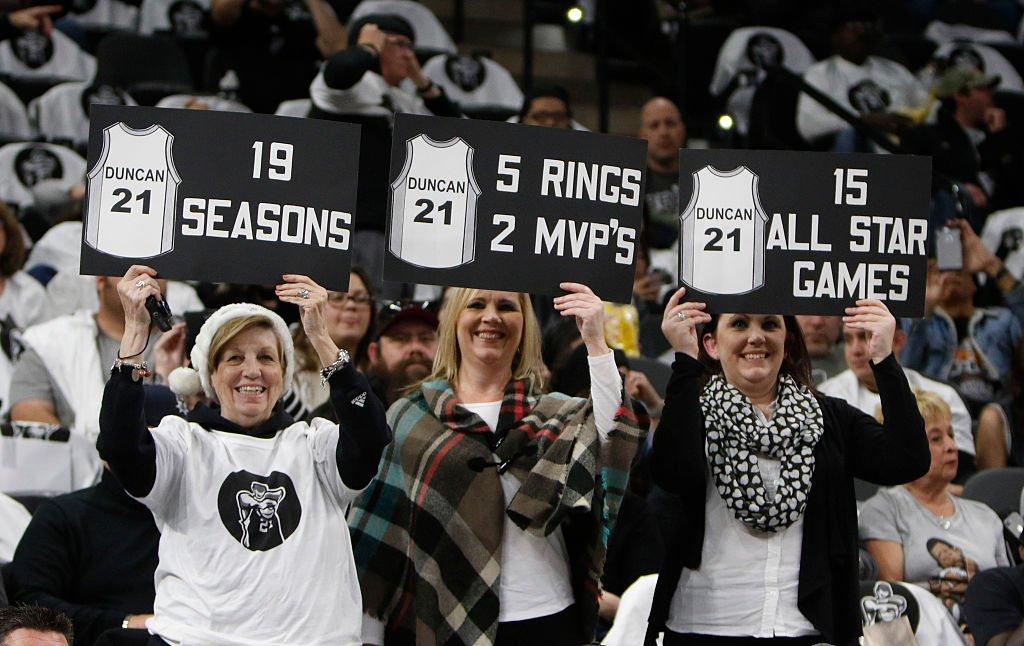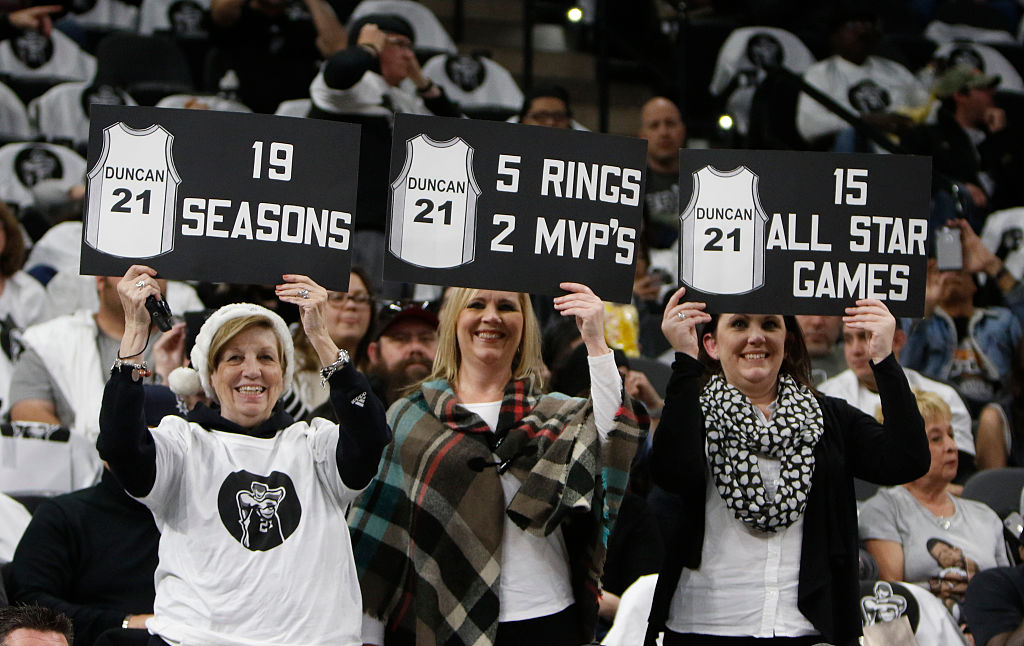 In 2000, Tim Duncan was a free agent with the San Antonio Spurs. Duncan had already cemented himself as one of the game's best big men after capturing a championship with San Antonio. The Orlando Magic had a lot of cap space to use and were looking to land both Duncan and Detroit Pistons free agent Grant Hill.

Over dinner, someone in Duncan's camp asked Orlando Magic head coach Doc Rivers if spouses were allowed on the team plane. Rivers said they weren't, and the mood of the entire dinner changed. Duncan remained in San Antonio and finished his Hall of Fame career with the silver and black.

Don't bring athletes from other sports as Boston did with Kevin Durant
Tom Brady is one of the world's most accomplished athletes. He has six Super Bowl championships, but when it was time for the Celtics to woo Kevin Durant, they for some reason had Brady meet the NBA superstar.
Durant appreciated the gesture, but he didn't see how Tom Brady could help him on the basketball court. This ultimately was one of the failed aspects of the pitch for the Celtics, and it was one of the key reasons he did not sign with Boston.

Talk only about location
What's one of the ways to turn off NBA free agents? LaMarcus Aldridge has an answer. He started his career in Portland, and he was one of the league's most underrated players. Aldridge was a multiple time All-Star and could put up 20 points and 10 rebounds on any given night.

However, he saw the writing on the wall when Portland added Damian Lillard. Aldridge knew Lillard would become the new face of the franchise, and he decided it was time to head in a different direction.

He met with the Los Angeles Lakers, but instead of talking X's and O's, the Lakers only spoke about how living in L.A. could benefit Aldridge off the basketball court. This was a different reality from what Aldridge was expecting, especially after a meeting with Rockets general manager Daryl Morey, who provided an analysis-filled sit-down with the free agent.
Aldridge eventually signed with the San Antonio Spurs. After a rocky first season, he developed into one of the key pieces of the perennial playoff contender.

Disrespect players on the team
When Carmelo Anthony was flirting with leaving the Knicks, one of the teams he looked at was the Houston Rockets. Houston photoshopped pictures of Anthony with the No. 7 jersey that he wore in New York, but Anthony didn't appreciate the gesture.

The big reason for that was the person wearing it in Houston was Jeremy Lin, someone that Anthony did not think was worthy of being on the same basketball court as him. Houston's attempt and wooing Anthony went the other way. He resigned with the Knicks, and we think it would have been a smarter play for the Rockets to show Anthony wearing his old number 15 that he wore while playing with the Denver Nuggets early in his career.

Leak your free agency pitch
Before resigning with Oklahoma City, Paul George was a top target for the Los Angeles Lakers. LeBron James was at the head of that 2018 free agency class, but it was a foregone conclusion he was headed to the purple and gold.

Finding a running mate was the most important thing for the Lakers to do, and it was crazy to see their pitch to Paul George leaked for everyone in the sports world to see.
The script actually sounded like it would have worked with Jamie Foxx (George's favorite actor) doing the voice-over, but George didn't go for it. He declined a visit with Los Angeles and resigned with Oklahoma City on a four-year deal.

Although all of these pitches to NBA free agents were historically bad, we think the worst free agency pitch was Orlando not allowing spouses of players to fly on the team plane. It's a common practice in the NBA, so to say no must have raised red flags for Tim Duncan. Imagine how the Magic's fortunes might have changed with Duncan and Grant Hill forming a dynamic duo.