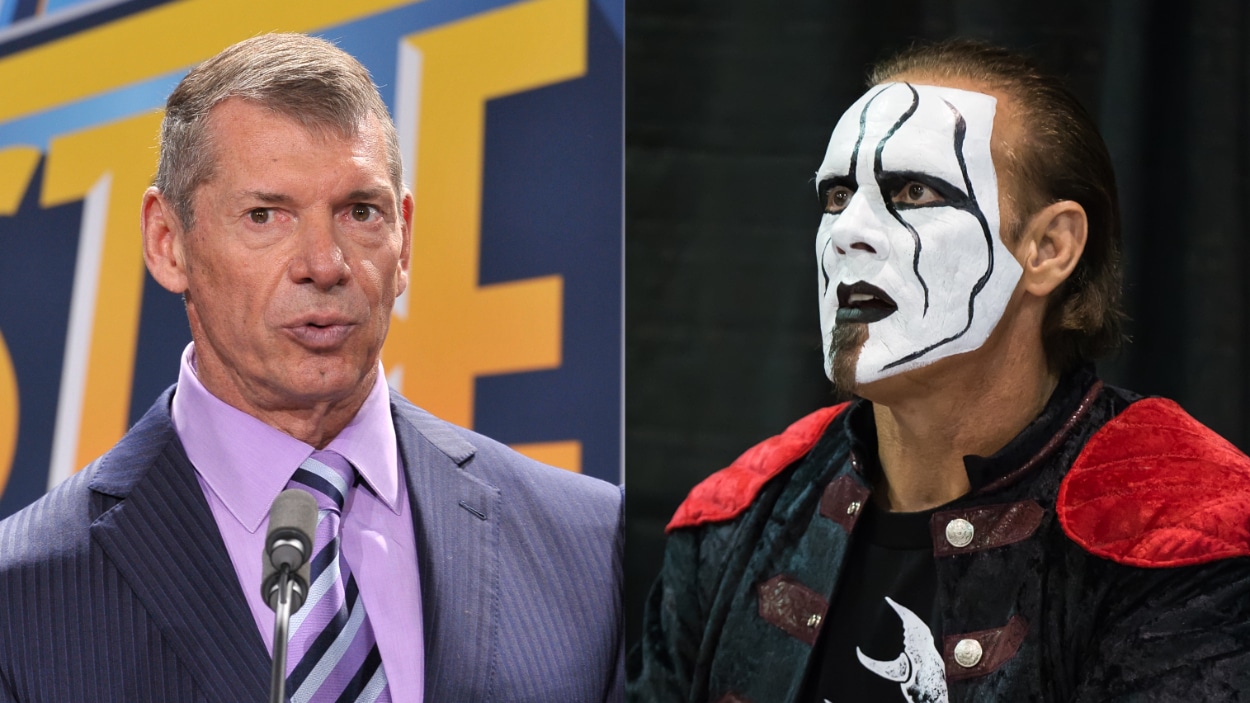 Road Dogg Reveals Vince McMahon Didn't Know Who Sting was Ahead of WWE's WrestleMania 31
Road Dogg finally answered some long-burning questions about Triple H (and DX) vs. Sting (and nWo) at WrestleMania 31.
One of the most talked about and controversial matches in recent WWE history was at WrestleMania 31 between Triple H and Sting and featured D-Generation X and nWo. The match generated an equal amount of buzz and questions after Triple H defeated Sting. Now, one of the participants in that match, DX's Road Dogg, finally gave some answers as to why the match went down the way it did.
Triple H and D-Generation X of WWE vs. Sting and nWo of WCW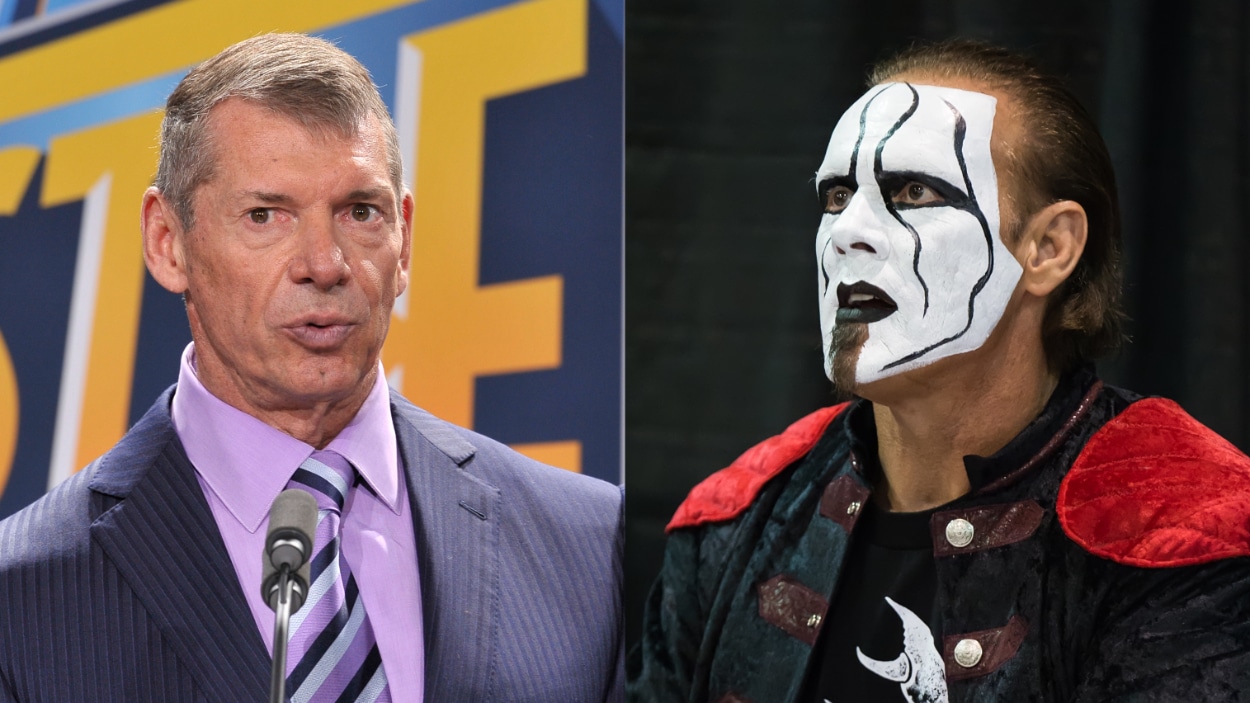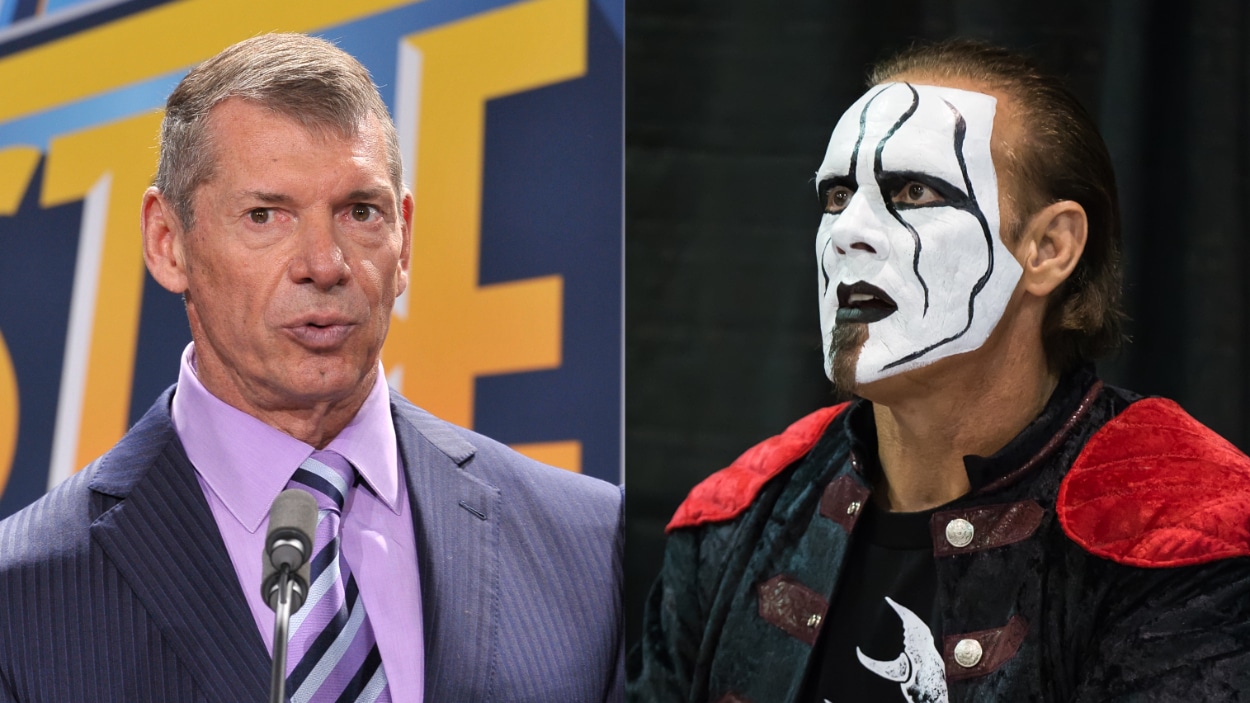 Any wrestling fan who watched pro wrestling during the Monday Night Wars in the late 1990s and early 2000s knows all about DX, NWO, and Sting.
D-Generation X was the outlaw faction in WWE (then WWF), whose main members were Shawn Michaels, Triple H, X-Pac, Chyna, and the New Age Outlaws (Road Dogg Jesse James and "Badass" Billy Gunn). The faction's crotch-chops and "suck it!" chants made their way from pro wrestling into mainstream culture at the turn of the century.
DX came to prominence in an era where WCW was challenging WWE for pro wrestling supremacy. On the Turner Broadcasting promotion side, the biggest stars were Sting and the nWo faction of Kevin Nash, Scott Hall, and "Hollywood" Hulk Hogan.
By 2015, the Monday Night Wars were long over — won by Vince McMahon — and the WWE was once again the biggest show in all professional wrestling.
Despite most WCW stars making WWE appearances through the years after the company's collapse in 2001, Sting didn't make the leap until 2014. The legend's move to WWE set up an epic match at WrestleMania 31 vs. Triple H.
That's when things got problematic.
The match ended up not only involving Triple H and Sting but their companies' most famous factions, too. The problem is that nWo came out to help Sting, a character with whom the faction feuded for almost its entire run.
The other issue with the match was that it ended with a Triple H victory. Many pro wrestling fans wondered why McMahon and WWE creative would choose to put over one of the most popular wrestlers in company history instead of using the match as an opportunity to get Sting over with his new company.
These questions have festered for years, and, thanks to Road Dogg, we may finally have some answers.
Road Dogg revealed Vince McMahon didn't know who Sting was
One of Busted Open host Dave LaGreca's biggest pet peeves in wrestling history is what happened during the Triple H and D-Generation X vs. Sting and nWo match at WrestleMania 31. Due to this, it's unsurprising the topic came up during Road Dogg's recent appearance on the program.
The New Age Outlaw shared his recollection of what Triple H won the match and why the WCW group wasn't treated as well or as smartly as it could have been.
As for why Triple H won, Road Dogg recalled that Vince McMahon was planning on setting up a Triple H vs. The Rock main event for WrestleMania 32 the following year, and the CEO "wanted Hunter to be strong, Hunter to stay strong."
Unfortunately for McMahon's plans, scheduling conflicts soon popped up that prevented the match from happening, and, as Road Dogg says, "you felt like you put the wrong guy over."
On the topic of why McMahon didn't do much justice to WCW storylines, Road Dogg believes McMahon never watched WCW and barely knew who Sting was.
"Vince did not act like he knew who Sting was, or he knew of Sting's gravitas. He literally asked me, 'Is he over?'" Road Dogg told LaGreca. "Almost like he didn't — and again, I don't know if it was a performance or if it's real. But if it was a performance, he deserves an Oscar. I feel like he didn't watch that."
The former DX member said he believes McMahon was "so laser-focused" on his own company and its storylines during the Monday Night Wars that he genuinely didn't know anything about Sting and nWo being at odds in WCW.
"He literally asked us on several occasions, 'This guy's going to get a reaction, right?' And we all — [WWE VP of Creative] Ed Koskey, myself, everybody said, 'Hey, [Sting] was the frontrunner of their show, Road Dogg said. "He was the flagship talent of their show for 20 years, 25 years."
Road Dogg summed up by saying it was all "booking and politics" that created the outcome of the WrestleMania 31 match.
This was an incredibly illuminating answer by Road Dogg, and it finally puts to rest many of the questions WWE fans have had about this iconic match for the last seven-plus years.
Like Sportscasting on Facebook. Follow us on Twitter @sportscasting19 and subscribe to our YouTube channel.