4 WWE Superstars Who Will Benefit From Triple H Taking Over Creative (And 4 Who Won't)
Triple H taking over the WWE universe as head of creative will be hugely beneficial for some WWE superstars and not so great for others.
After longtime WWE CEO Vince McMahon's sudden retirement due to a slew of allegations, Paul Levesque (aka Triple H) is taking over as the company's new head of creative. This means that, for the first time in 40 years, someone other than McMahon will have the final say on WWE storylines.
Triple H has served as a WWE superstar, a behind-the-scenes executive, and head of NXT's Black and Gold era during his career in pro wrestling. Using these touchpoints to speculate about how "The Game" will now run the show, here are four 4 WWE superstars who should benefit from Triple H taking over creative and four who probably won't.
Will: Finn Bálor 
During his time at NXT, Triple H developed a reputation for preferring a high level of in-ring talent to the style-over-substance the main WWE roster sometimes exhibited. He also gave a highly-visible platform to some of the best indie and international wrestlers of the time.
Before joining WWE (during NXT's Black and Gold era), Finn Bálor was considered one of the best technical wrestlers in the world in New Japan Pro Wrestling and elsewhere around the globe. In NJPW, he also created one of pro wrestling's most famous stables, the Bullet Club.
Bálor's had some success in the WWE but seems rudderless the last year or so since returning from NXT. Now, with creative changing, the 41-year-old could see a push as the style of wrestler Triple H seems to prefer.
You never know. We could even see Triple H team Bálor with some other Bullet Club alumni like WWE superstars Cody Rhodes and AJ Styles or poach AEW talent (as he is also the head of talent relations now) and go after Adam Cole or "Hangman" Adam Page.
Won't: Brock Lesnar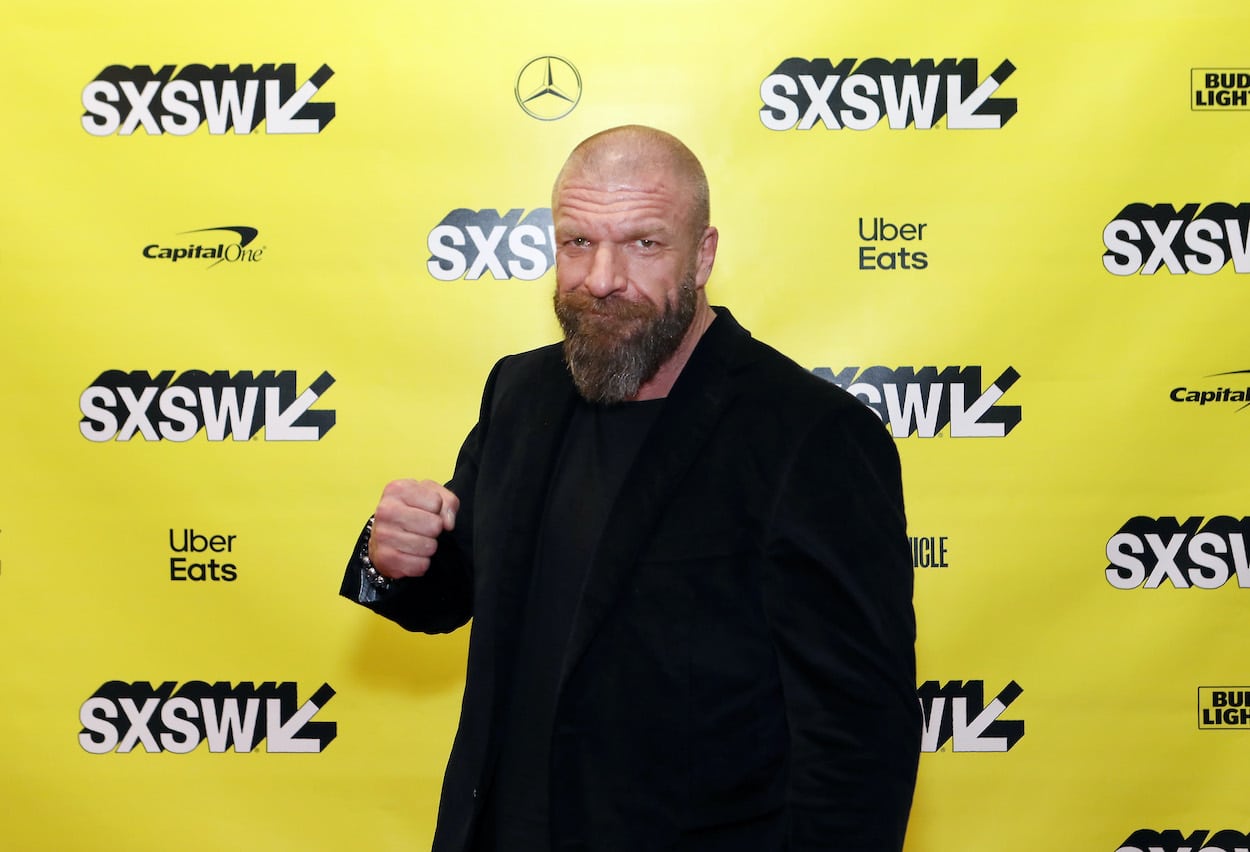 Brock Lesnar is a Vince McMahon guy. If you need further proof than his talent-friendly schedule and endless main event runs, the fact that he walked out of Friday Night Smackdown immediately after McMahon announced his retirement proves the point.
Lesnar came up through WWE's developmental ranks in the early 2000s with the legendary Ohio Valley Wrestling (OVW) class of John Cena, Randy Orton, and Dave Bautista. However, while all four had the body type McMahon loves, "The Beast" never had the charisma or promo chops the other three did.
Despite that fact, McMahon seemed to love trotting Lesnar out whenever possible. In 2022, he's dominated Premium Live Events, winning Day 1, the Royal Rumble, the Elimination Chamber, and main eventing WrestleMania and SummerSlam vs. Roman Reigns.
Hopefully, the "Last Man Standing" match at SummerSlam will be Lesnar's last stand with the WWE as Triple H puts the big, aging star out to pasture.
Will: Madcap Moss
Madcap Moss has the body, wrestling skills, and on-screen charisma to be a huge WWE superstar. He's also succeeding despite a questionable gimmick that he's made the best of.
If you squint real hard, consider all these things, and replace the dark hair with blonde, you might get a flashback to a young Hunter Hearst Helmsley.
Happy Corbin's former sidekick has outgrown his old boss and is starting to establish himself as a promising young babyface despite the lack of a coherent storyline from creative.
With all the similarities to a young Triple H, you'd think the new head of creative could better guide Moss to stardom than anyone else.
Won't: Theory
Theory has rocketed to the top of the WWE as Mr. McMahon's handpicked next superstar. At 24, he's already become the youngest United States Champion and youngest Mr. Money in the Bank in WWE history.
Vince McMahon retiring can't bode all that well for Mr. McMahon's favorite new son.
We'll see how quickly Triple H takes the creative in a new direction. It likely won't be before SummerSlam on Saturday, July 30. Theory is scheduled for a United States title rematch with Bobby Lashley and could figure in the main event as the Money in the Bank briefcase holder.
It might be too late to stop whatever McMahon had planned for SummerSlam. However, it's hard to see Theory still being on track to become the face of the company as quickly as his former boss had him scheduled for.
Will: Sasha Banks
Reports differ on whether WWE has officially released Sasha Banks from her contract after her and Naomi's infamous walk-off back in May. If she is still officially with the company, Triple H's ascent should be good for "The Boss."
It seems as though Banks' main beef was directly with the creative direction of McMahon and his cronies, like former Head of Talent Relations, John Laurinaitis. Both McMahon and Laurinaitis are gone after the Wall Street Journal reports, and Triple H has assumed both the talent relations and head of creative job titles.
This alone could be enough to bring Banks into the fold.
Additionally, Banks is one of "The Four Horsewomen" — along with Charlotte Flair, Becky Lynch, and Bayley — who came up in Triple H's NXT Black and Gold era. If anyone can make amends with Banks, it's "The Game."
Won't: Cody Rhodes
This is a tough one because Triple H taking over creative could be fine for Cody Rhodes. As a founding member of AEW, Rhodes is a perfect fit with the in-ring-centric style that could be on its way.
However, it's hard to imagine the "American Nightmare" will be in a better spot than he was under Vince McMahon.
The former CEO personally flew to give Dusty's son the hard sell to come back to the WWE. Much of the speculation surrounding this deal includes McMahon making Rhodes a promise that he would eventually get the WWE title his dad never did.
Cody's pectoral injury has derailed his massive comeback, but when he returns, it will be to one of the biggest pops in recent WWE memory. After that, he'll probably still be in line for a belt, but he can't be nearly as certain as he was under the old regime.
Will: Toxic Attraction
Hopefully, Triple H's rise to the main man on the creative side will come with some new blood on the main roster. Couple that with Monday Night Raw's reported move to TV-14 and the former wrestler's starring role in the sex, language, and crotch-chopping Attitude era, and you can see the perfect NXT 2.0 promotion: Toxic Attraction.
NXT champ Mandy Rose leads the dominant faction of the developmental brand along with former tag-team title holders Gigi Dolin and Jacy Jayne.  
It's been time for a freshening of the WWE Women's Division for a while now. By bringing up Toxic Attraction, Triple H can clear out some stale talent like Ronda Rousey, Lacey Evans, Natalya, and Nikki A.S.H. and bring a sex appeal and attitude infusion at the same time.
Won't: The Bloodline
WWE's most dominant faction on the men's side of late is The Bloodline. "Head of the Table" Roman Reigns and The Usos tag team (Jimmy and Jey Uso) currently hold all four major belts in the Men's Division.
The Bloodline will likely lose their dominant hold on the WWE under Triple H, but new creative could change this faction for the better as well.
The Bloodline are all members of the famed Anoaʻi family of professional wrestlers. There is a world where Triple H decides to answer fans' fantasy booking calls and add to the faction instead of disbanding it.
Right off the bat, the group could expand to include cousin Tamina Snuka, Jimmy's wife Naomi, and the Usos' little brother, NXT's Solo Sikoa. There's also one more cousin you may have heard of, Dwayne "The Rock" Johnson, who could make occasional appearances with the group.
The Bloodline likely won't dominate all the storylines like they did in the final days of Vince McMahon, but the right change under Triple H wouldn't necessarily be a bad thing.
Like Sportscasting on Facebook. Follow us on Twitter @sportscasting19 and subscribe to our YouTube channel.