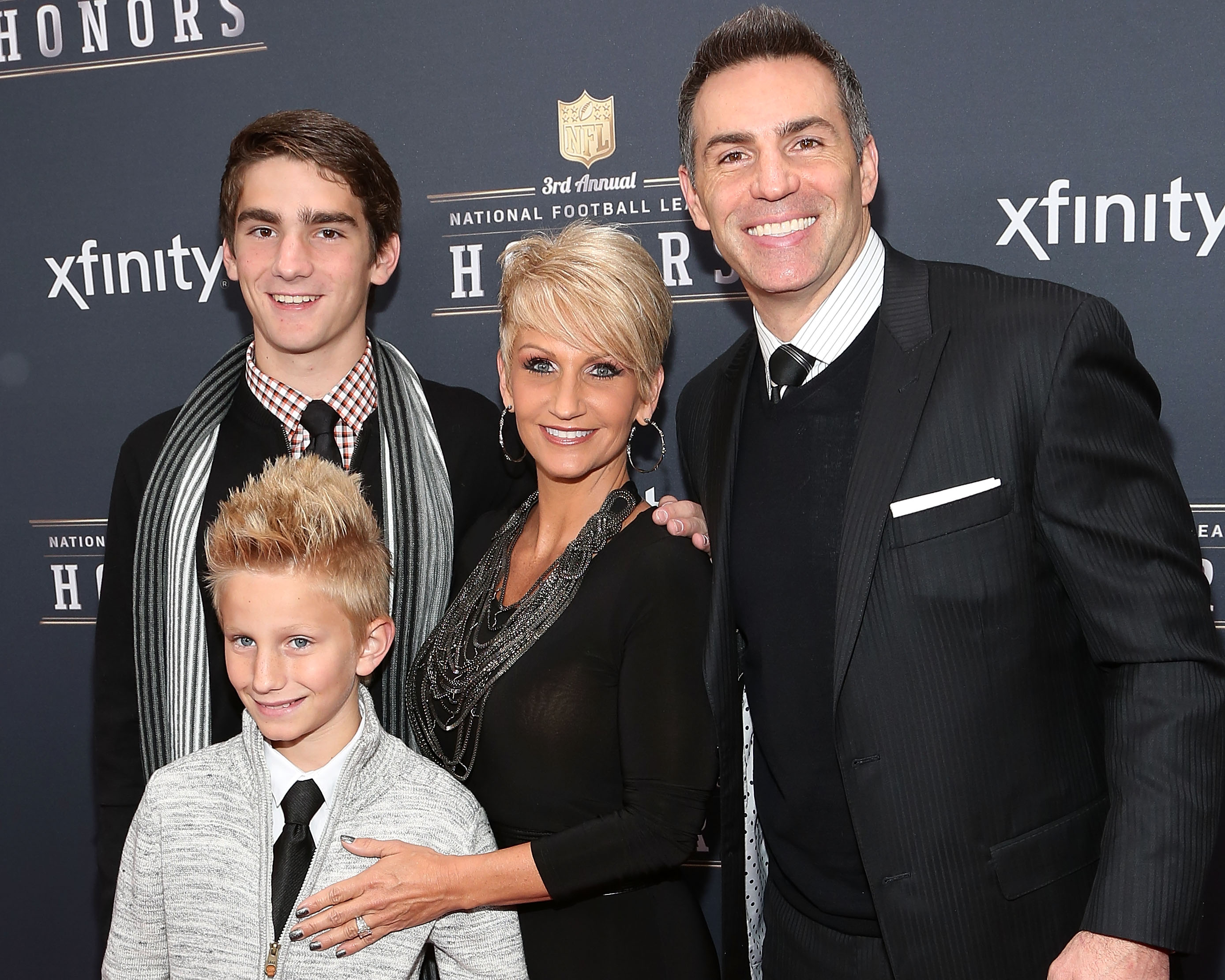 You Won't Believe How Many Children Kurt Warner Has Fathered
Kurt Warner won two NFL MVPs and a Super Bowl during his career, but he's staying busy in retirement raising a slew of children.
You never hear Kurt Warner's name mentioned with the all-time greats such as Joe Montana, John Elway, and Tom Brady, but maybe you should. Warner won two MVP awards and a Super Bowl during his NFL career. He made four Pro Bowls and was even inducted into the Pro Football Hall of Fame in 2017. Off the field, Warner has been busy keeping up with his large family.
But did you know Kurt Warner has almost enough children to field an entire NFL offense?
Here's a look at Kurt Warner and the 'Greatest Show on Turf'
Kurt Warner was the accidental motor behind the machine that was the "Greatest Show of Turf." In 1999, St. Louis Rams head coach Dick Vermeil put together an offensive juggernaut featuring Marshall Faulk, Isaac Bruce, and Torry Holt. The Rams signed Trent Green prior to the season to pair up with offensive coordinator Mike Martz, but Green injured his knee and missed the entire season.
Enter: Kurt Warner. The QB hadn't started a single game in his NFL career to that point, but the team was now in his hands. Warner far exceeded expectations in his first year as the starter. He threw for 4,353 yards and a league-high 41 touchdowns in 1999.
He led St. Louis to the No. 1 offense in the league during the regular season. Not only that, but Warner won the league MVP and led the Rams to a Super Bowl victory over the Tennessee Titans.
Warner went on to make three Pro Bowls in a row with the Rams, leading the team to the No. 1 offense in the NFL in all three. He went on to play for the New York Giants and Arizona Cardinals, but his most prolific seasons came in St. Louis.
Kurt Warner has five children, two stepchildren, and two grandchildren
Warner didn't just have a busy career on the football field. He also had a ton of duties around the house raising his five children and two stepchildren.
When Kurt Warner married his wife, Brenda, she already had two kids from a previous marriage. Warner embraced them as his own, and he and Brenda went on to have five children together.
Zachary and Jesse Jo are the two children from Brenda's first marriage. And then Kade, Jada, Elijah, and twins Sienna and Sierra round out the seven Warners. The children range from 17 years old to 33 years old.
Warner also has two grandchildren.
Kurt Warner's stepson Zachary is legally blind
Zachary, Kurt Warner's stepson, has had an incredible journey to where he is today. As an infant, Zachary's paternal father accidentally dropped him on his head. He barely survived the fall, but he came out handicapped and partially blind.
Despite his hardships, Zachary was instrumental in starting Treasure House in Phoenix, Arizona, a living community for young people with developmental disabilities. Zachary was the first resident of the community, but it has since grown to house many more.
All stats courtesy of Pro Football Reference.