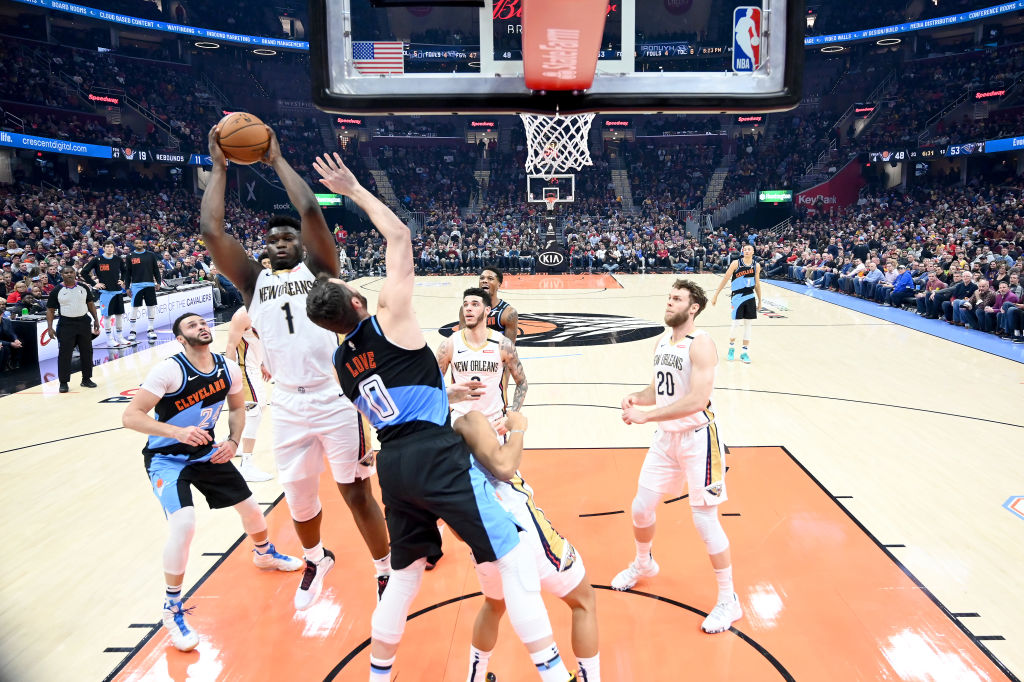 Zion Williamson is Already 1 of the Best Rebounders in the NBA
Zion Williamson is a fan favorite for his incredible dunks, but he's already become one of the NBA's best rebounders at 19.
Zion Williamson is only 19 years old, but he makes grown men look like little boys seemingly every night.
The 6-foot-6, 285-pound rookie is averaging 24.0 points and 6.8 rebounds for the New Orleans Pelicans in 2020. However, looking beyond the surface, Williamson's rebounding is even more dominant than the per-game stats suggest.
Williamson has been an internet legend since he was throwing down windmill dunks in high school, but his dunking isn't what's making him so successful in his young NBA career. It's his elite rebounding.
Zion Williamson is already an elite offensive rebounder
Through 17 NBA games, Williamson is averaging 3.1 offensive rebounds per game.That's tied for the 10th-highest mark in the league. Every player above him on the list is a center.
Whereas most big men grab offensive rebounds off missed jumpers, Williamson has an innate ability to rebound his own misses and put them back up. Most recently, Williamson went 9 of 16 from the field against the Boston Celtics on Jan. 29, but he was able to rebound six of his seven misses.
Players and coaches rave about Williamson's second jump. He's able to get up off the ground a second time quicker than most players can with one jump. Anthony Davis complimented Williamson's ability to get off the floor so quickly after a game in New Orleans.
"He's got a quick first step, very explosive; second jump is unbelievable." "There was some times where we tried to foul him when he got by us or had an easy layup or dunk and he made free throws. So, he's gonna continue to get better and better; obviously, this is his first year."

Anthony Davis
Even veteran NBA players can see how special Williamson is already.
Williamson is a once-in-a-lifetime athlete
Part of rebounding in the NBA is reading misses and calculating where the ball will end up off the rim. Another part is timing your jump just right to reach above the other players going for the board.
In Williamson's case, he doesn't need either skill because he simply gets higher than everyone else on the court on athletic ability alone.
In 2017, P3, a sports performance lab based in California, tested Williamson's leaping ability. What they found blew them away.
Williamson recorded a 33-inch vertical leap, an unheard-of number for a person of his size. His highest box jump also created 4,900 newtons worth of force, the highest P3 employees ever recorded.
"Zion has the highest peak force of any athlete we've ever assessed — and he was still in high school."

Marcus Elliot, founder of P3
Williamson went on to break Duke's vertical leap record with a height of 45 inches.
The Pelicans are a much better rebounding team with Williamson
Before Williamson's debut in January, the Pelicans were 11th in the NBA in rebounding. They's shot up to fifth with Williamson in the starting lineup.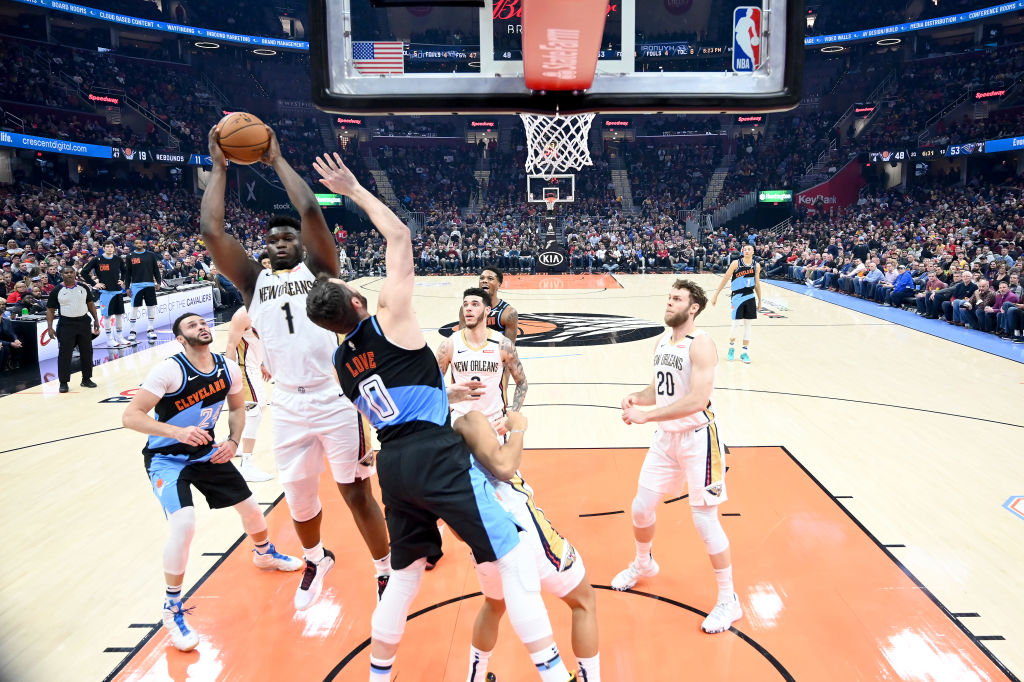 Williamson's rebounding impact is also helping the Pelicans make a push for the eighth playoff spot. New Orleans is 8-9 since Williamson's debut, but they were 18-27 without him.
Williamson is averaging 0.8 more offensive rebounds per game in Pelicans' wins than in losses.