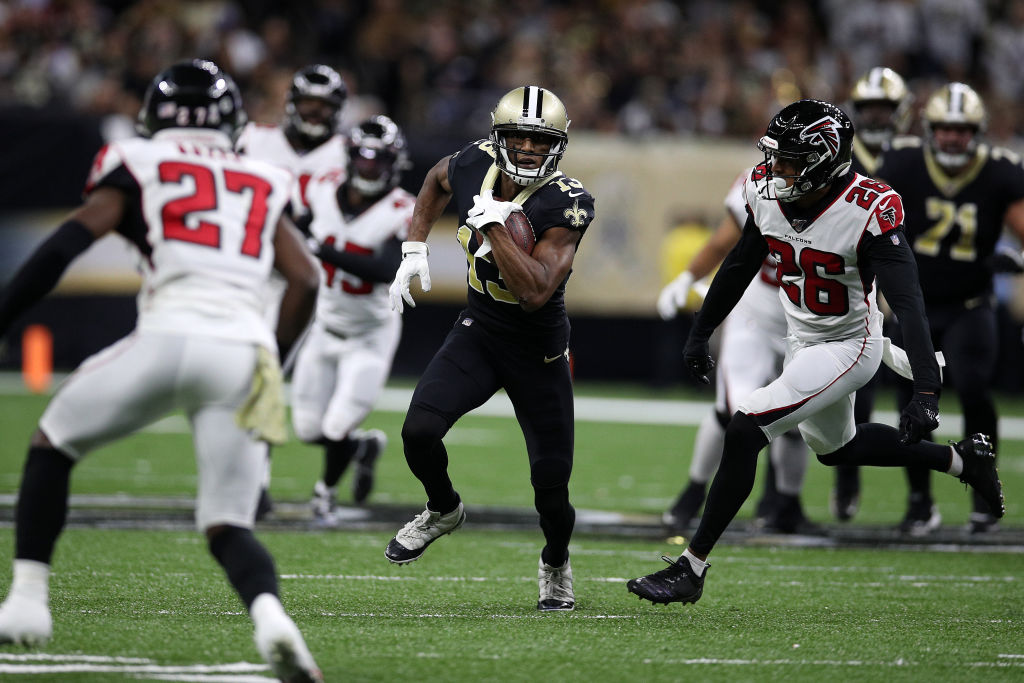 1 Stat That Proves Saints Receiver Michael Thomas Has a Shot At NFL MVP
While MVP voting is dominated by quarterbacks and running backs, could New Orleans Saints' receiver Michael Thomas get some love?
While it seems like fall just started yesterday, the end of the NFL's regular season is already in sight. As the calendar turns towards the end of the year, every fan's eyes will turn towards the playoffs and the league's postseason awards. While quarterbacks traditionally dominate the MVP conversation, New Orleans Saints receiver Michael Thomas might be playing himself into the mix.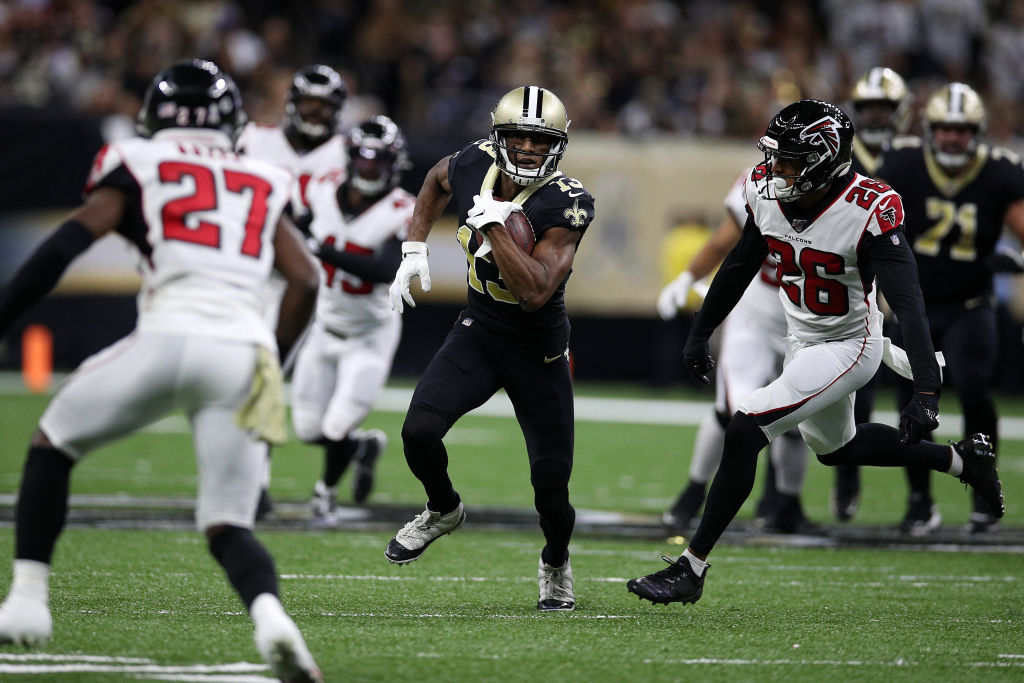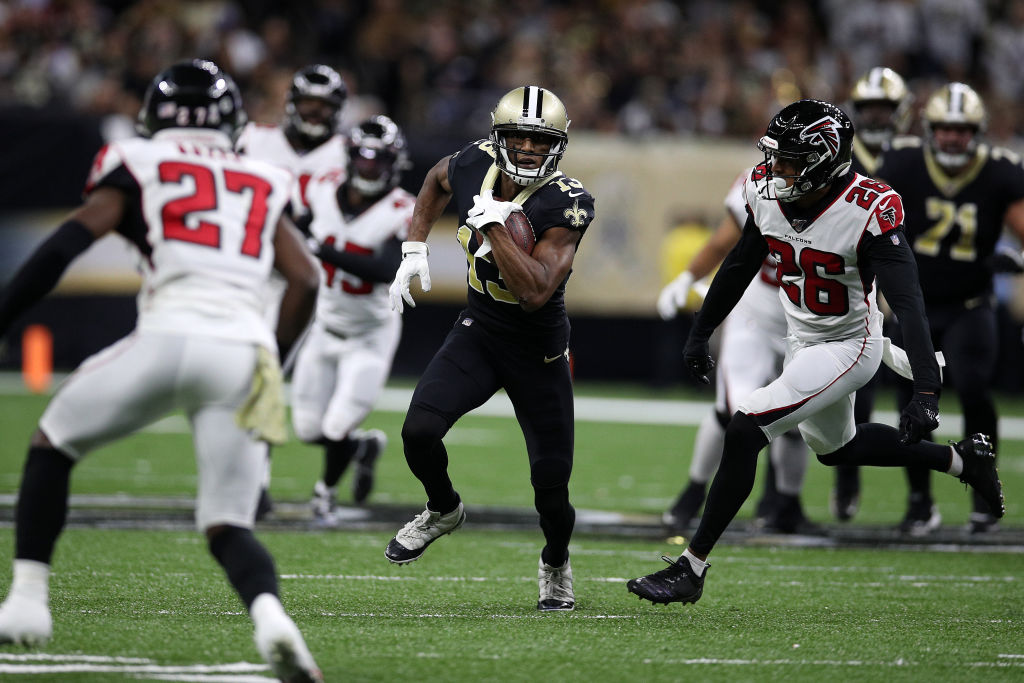 No receiver has ever been named the NFL's most valuable player, so history isn't on Thomas' side. There is one stat, however, that could bolster his case.
The history of the NFL MVP award
While there are actually several different NFL MVP Awards, the de facto official one is the Associated Press NFL MVP Award.
That award has been presented annually since 1957, and it's been historically dominated by quarterbacks and running backs. While there have been a few notable exceptions—a few defensive players and one placekicker have claimed the honors—the voting panel seems to prefer players who put up big numbers. That statistical basis gives players who touch the ball frequently an advantage; even the best wide receiver, for example, can only catch the passes that are thrown in his direction
Michael Thomas' case for MVP
Despite the historical fact that no wide receiver has ever won the AP NFL MVP Award, Michael Thomas could be playing himself into the conversation. Whether Drew Brees or Teddy Bridgewater was under center, the Saints receiver has been the team's only real receiving threat. He's piled up over 1,000 receiving yards this season; no other player on the New Orleans roster has more than 330.
Based on his role as the leading receiver in an explosive offense, Thomas is producing at a historic pace. He has already caught 86 passes for 1027 yards; at this rate, he'll shatter the all-time record for both single-season receptions and receiving yards.
Does Michael Thomas have a legitimate shot at the title?
While Thomas deserves to be in the NFL MVP conversation, as a receiver, things simply aren't in his hands.
In terms of the Saints themselves, the offense will need to keep producing at its current rate. While there's no reason to believe that Brees will stop throwing in Thomas' direction, all it takes is one tough day to throw things off. Since the receiver is only on pace to break Marvin Harrison's record by 10 catches, there isn't a great margin of error.
Even if the Saints do secure a top spot in the playoff and Thomas sets historical highwater marks, he'll still need some external help. Players like Aaron Rodgers and Russell Wilson are making big plays every week and leading their teams to the playoffs. Even if the Carolina Panthers don't make the postseason, Christian McCaffrey has kept them relevant without Cam Newton. For Thomas to have a legitimate shot at league MVP, all of those players would need to fall off in the coming weeks.
While Michael Thomas is benefitting from his role in New Orleans, that situation could hurt him at the end of the season. His numbers may be massive, but voters could feel that any receiver could thrive with Drew Brees throwing him the ball. Thomas might not be named NFL MVP, but he's still having quite the season.