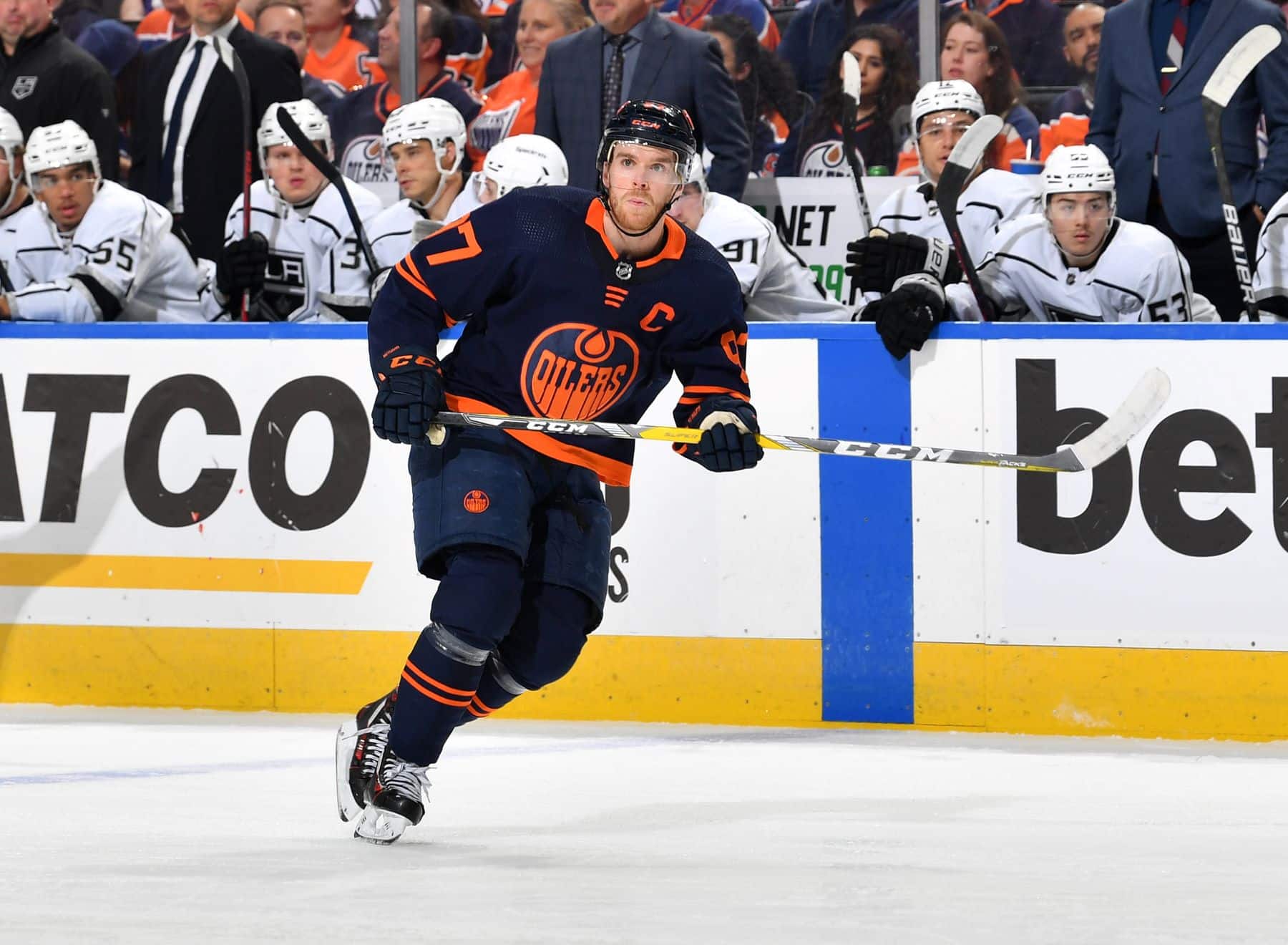 The 10 Highest-Paid NHL Players in 2022
Heading into the 2022-23 NHL season, let's take a look at the league's ten highest-paid players.
In modern professional sports, salaries seem to have grown larger and larger. The NHL has followed that trend, but the numbers are a bit different than you'll see in other sports. To be clear, multiple millions of dollars are nothing to sneeze at, especially when we're talking about playing a game for a living, but hockey players simply can't command $200 million contracts like NBA stars.
With that being said, though, talent does matter, and teams are willing to pay a lot of money to get and keep the very best players on their rosters. With 2022 free agency in the rear-view mirror, these are the 10 highest-paid players in the NHL in terms of their average annual cap hit. Annual salaries do differ, but we don't need to get into the nuts and bolts of front-loaded contracts here.
10, 9, and 8: Jonathan Toews (Chicago Blackhawks), Patrick Kane (Chicago Blackhawks), and Carey Price (Montreal Canadiens) – $10,500,000
While these three players are admittedly on the back nine of their respective careers and are probably a bit overpaid, their previous performances have earned sizable contracts.
Kane and Toews helped bring the Stanley Cup back to Chicago and formed quite the dynamic duo; it was only natural they'd receive blank checks to remain in the Windy City. Price hasn't had that sort of postseason success, but, prior to some injury issues, he looked like one of the best goaltenders in the game.
7: Mitch Marner (Toronto Maple Leafs): $10,903,000
Although it still hasn't translated into postseason success, the Toronto Maple Leafs do have a promising core of (relatively) young talent. Mitch Marner is at the heart of that group. The 25-year-old has proven to be a capable passer, making him an ideal running mate for Auston Matthews.
The 2022-23 campaign will be the fourth season of a six-year, $65 million contract in Toronto. If he continues to produce at his current pace, he'll be even higher on this list in a few seasons.
6 and 5: John Tavares (Toronto Maple Leafs) and Drew Doughty (Los Angeles Kings): $11,000,000
Similar to our first entry, we've got two players who are on this list because of their track record rather than their current performances.
Tavares made a name for himself with the New York Islanders, then decided to test free agency. He inked a massive deal with the Maple Leafs to make his childhood dreams come true, but things haven't gone according to plan. Toronto hasn't made it over the postseason hump and, while JT is still producing, it's impossible to wonder if his salary couldn't be put to better use somewhere else on the roster.
When the Kings won two Stanley Cups, Drew Doughty was one of the team's brightest stars. Since then, though, things have changed. Los Angeles has slipped down the standings, and their star defenseman isn't exactly lighting up the league anymore. He's not a bad player by any means, but he's probably not worth all-league-level money. Kings fans, however, probably don't mind; trading a bit of overpayment for two championships isn't an awful deal.
4: Erik Karlsson (San Jose Sharks) – $11,500,000
While his offensive prowess and smooth skating caused some debate over what the role of a defenseman should be in modern hockey, no one can argue with Erik Karlsson's talent. The realities of playing in the NHL, however, seem to have caught up with the Swede.
Ever since moving to San Jose, Karlsson's offensive numbers have been trending downwards. His possession numbers indicate that he's still capable of driving play, but he's no longer the same player who stormed to two Norris Trophies.
3: Auston Matthews (Toronto Maple Leafs) – $11,640,250
Matthews is our third Maple Leaf on the list, and it's impossible to argue that he's not worth the money. The center has been a consistent producer ever since landing in Toronto and, during the 2021-22 campaign, took his game to another level. He potted a career-high 60 goals, added 46 assists, and claimed both the Ted Lindsay Award and the Hart Trophy.
If he can maintain those levels of production and add some postseason success to his resume, he'll remain near the top of the salary charts for years to come.
2: Artemi Panarin (New York Rangers) – $11,642,857
As much as it may rub defensive purists the wrong way, goals win hockey games. Through that lens, it's understandable why Artemi Panarin carries the second-largest cap hit in the current NHL. The Russian winger has proven to be an elite offensive performer, and the Rangers were willing to pay whatever it took to bring that talent to Broadway.
While he's posted more assists than goals during his time in New York, the Breadman has been a key part of the Rangers' resurgence. His playoff performances have frustrated some fans, but, on the whole, Panarin is a key part of the Blueshirts' core.
1. Connor McDavid (Edmonton Oilers) – $12,500,000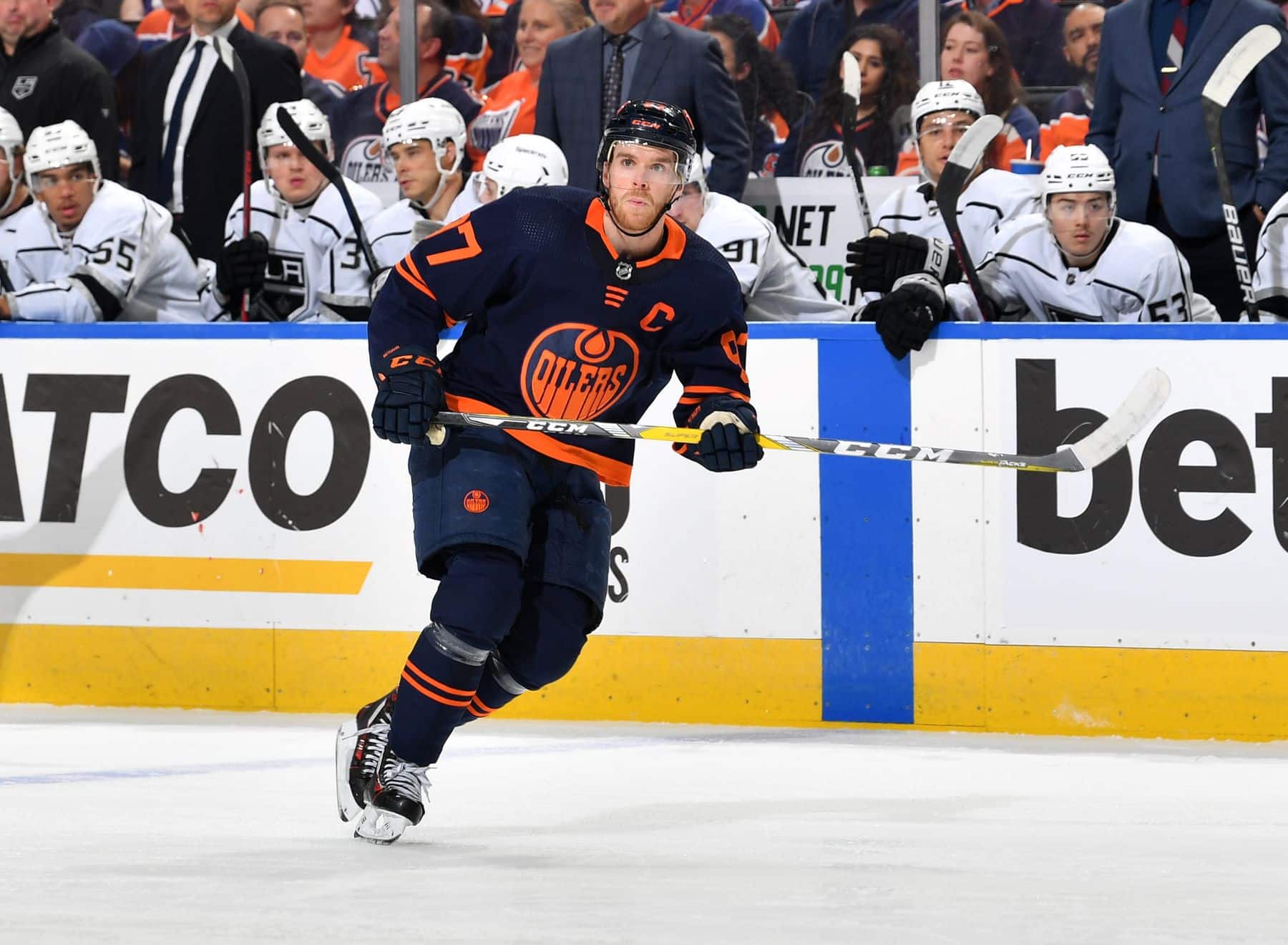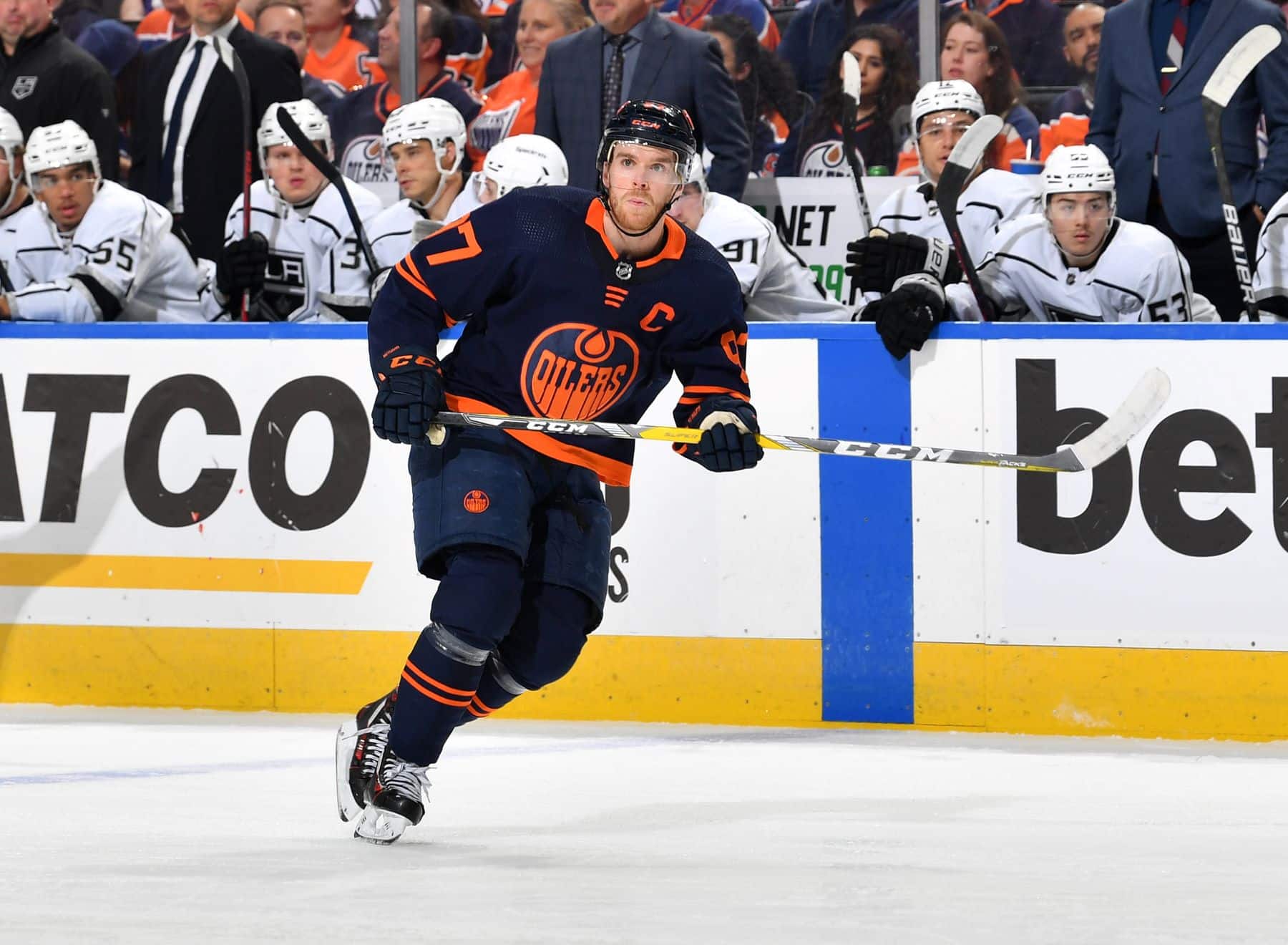 As sports fans know, being compared a current player to a legend is always a risky proposition. McDavid was billed as the next coming of Wayne Gretzky and, on the whole, has lived up to the hype.
The center has spent seven seasons in Edmonton and has posted 697 points (239 goals and 458 assists) during that time. He's taken home three Art Ross Trophies, three Ted Lindsay Awards, and two Hart Trophies. He's even helped the Oilers make it back into the postseason, which, given the franchise's recent history, is a feat unto itself.
If you consider that the top players in the NFL and NBA are signed for multiple hundreds of millions of dollars, shelling out $12.5 million per year for eight years of Connor McDavid seems like quite the bargain.
Connor McDavid is the highest-paid ice hockey center in the NHL, with a salary of $16 million. He's been with the Edmonton Oilers since they drafted him first overall in 2015 and starred as one of the best players in the league ever since.
Contract data courtesy of Spotrac and accurate as of July 15, 2022