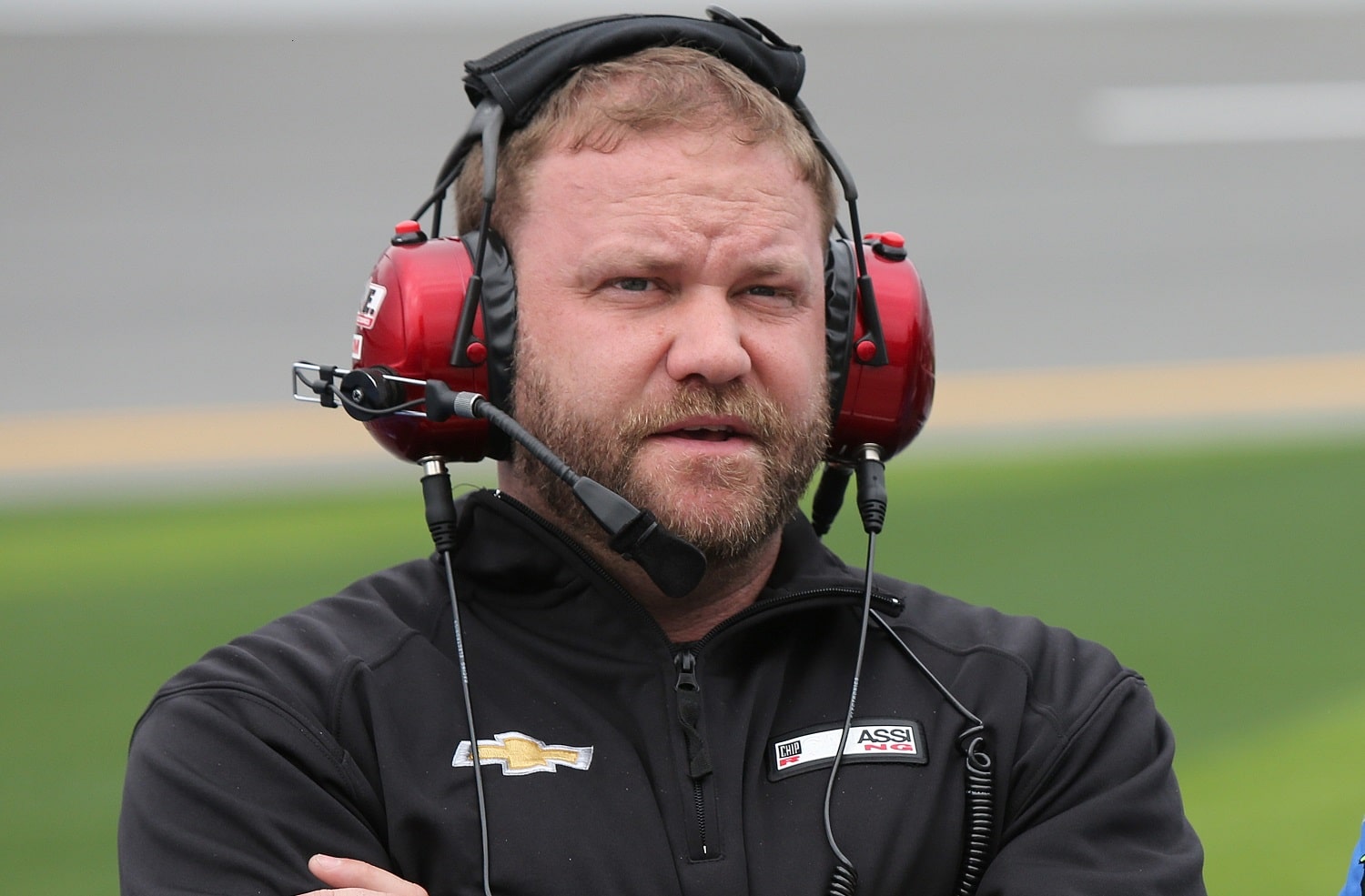 2 Changes in Cup Series Crew Chiefs Stand Above All the Rest in 2023
Alex Bowman and Ryan Preece are looking to make an impact in 2023, and each will be joined by crew chiefs on the move.
Alex Bowman and Ryan Preece have their work cut out when the NASCAR Cup Series season starts at Daytona in a little more than a month, but their respective teams understand they cannot do it alone. That's why each will be working with a new crew chief in 2023 following a pair of high-impact decisions.
Blake Harris and Chad Johnson won't be the only new faces atop the box, but they will be the most-watched newcomers calling the shots.
Alex Bowman's new crew chief made a strong first impression
Losing Drew Blickensderfer to Aric Almirola at Stewart-Haas Racing after the 2021 season was a disappointment for Michael McDowell. The driver of the No. 34 Ford had been winless until breaking through big-time alongside Blickensderfer with a victory in the Daytona 500.
There would be no trips to Victory Lane in 2022, but McDowell and rookie crew chief Blake Harris still had a productive season together. McDowell more than doubled his previous best by ringing up a dozen top-10 finishes. The driver's average finish of 16.7 blew away anything he'd done previously.
Now, McDowell is embarking on the new season with his third crew chief in three seasons because Harris has moved to Alex Bowman's No. 48 Chevy at Hendrick Motorsports. Bowman went from four wins in 2021 to just one victory last season. Still, the season was largely positive until a concussion took him out of five playoff races.
Bowman is in his contract year, the only HMS driver not sitting on a long-term deal. Pessimism about his future with the most successful team in Cup Series history is overdone, and I'd be surprised if he doesn't sign an extension by Memorial Day. However, Bowman wants to be more than just Rick Hendrick's No. 4 driver, and Harris could be the crew chief who gets him there.
Stewart-Haas is hoping Ryan Preece is a long-term solution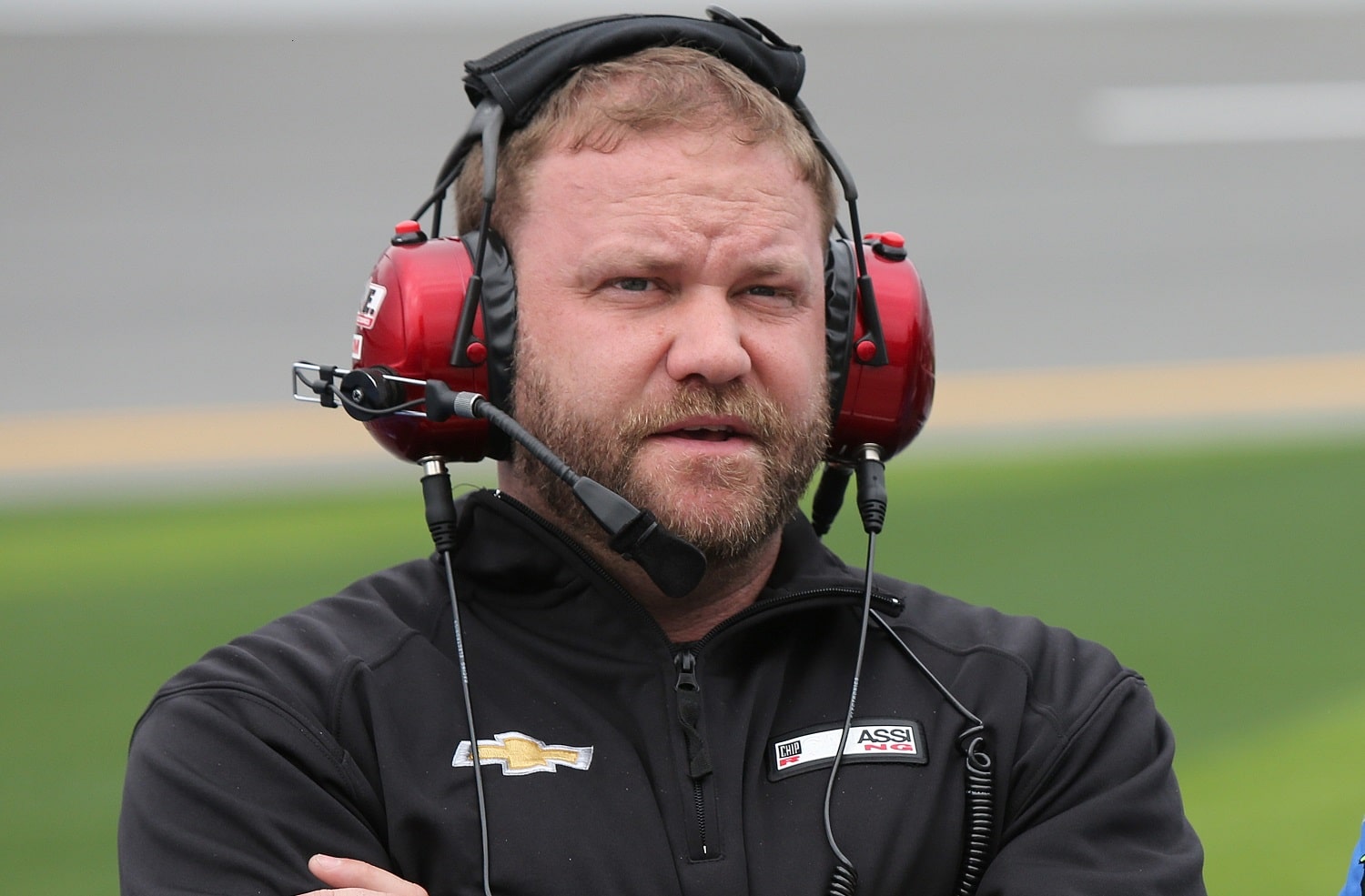 Aric Almirola already tried retiring once and could be gone for good by this time next year or in 2025. Kevin Harvick is as good as gone come November if you believe the prevailing opinion. It means Stewart-Haas Racing needs someone who can keep up with Chase Briscoe's career trajectory.
Ryan Preece is getting the first crack at the role, having been promoted from reserve driver to Cole Custer's replacement. In late-breaking news, SHR has called upon Chad Johnson, 42, to run Preece's No. 41 Ford.
Johnston, who teamed with Preece to place in the top five in five of six rides in the 2022 truck series, was previously a Cup Series crew chief for Martin Truex Jr., Tony Stewart, Kyle Larson, and Matt Kenseth. The Larson-Johnson tandem won six times in 144 tries at Chip Ganassi Racing.
"It's great to have Chad back with our race team," Greg Zipadelli, SHR's chief competition officer, said in the announcement. "A lot of the people he worked with when he was here before are still here today, and he already has a rapport with Ryan Preece. Chad fits in seamlessly and has a tremendous work ethic."
Noah Gragson and Ty Gibbs are bringing their Xfinity Series crew chiefs along
The other collaboration that bears watching is Noah Gragson with crew chief Luke Lambert at Petty GMS. They worked together last season at JR Motorsports, and the result was eight victories and a second-place showing in the Xfinity Series.
Coincidentally, Erik Jones' second-year crew chief on the team is David Elenz, who worked with Gragson in 2021. And Chris Gayle, who worked with Jones from 2017-20, is making the Cup series jump with Ty Gibbs. They won 11 Xfinity races in two seasons and the 2022 series title together.
A handful of other drivers will also have new crew chiefs in 2023:
Richard Childress Racing has assigned Keith Rodden to Austin Dillon's car.
Travis Peterson is Michael McDowell's new crew chief at Front Row Motorsports, which has assigned Ryan Bergenty to second-year driver Todd Gilliland.
Mike Kelley is the new face at JTG Daugherty Racing for Ricky Stenhouse Jr.
Got a question or observation about racing? Sportscasting's John Moriello does a mailbag column each Friday. Write to him at [email protected].