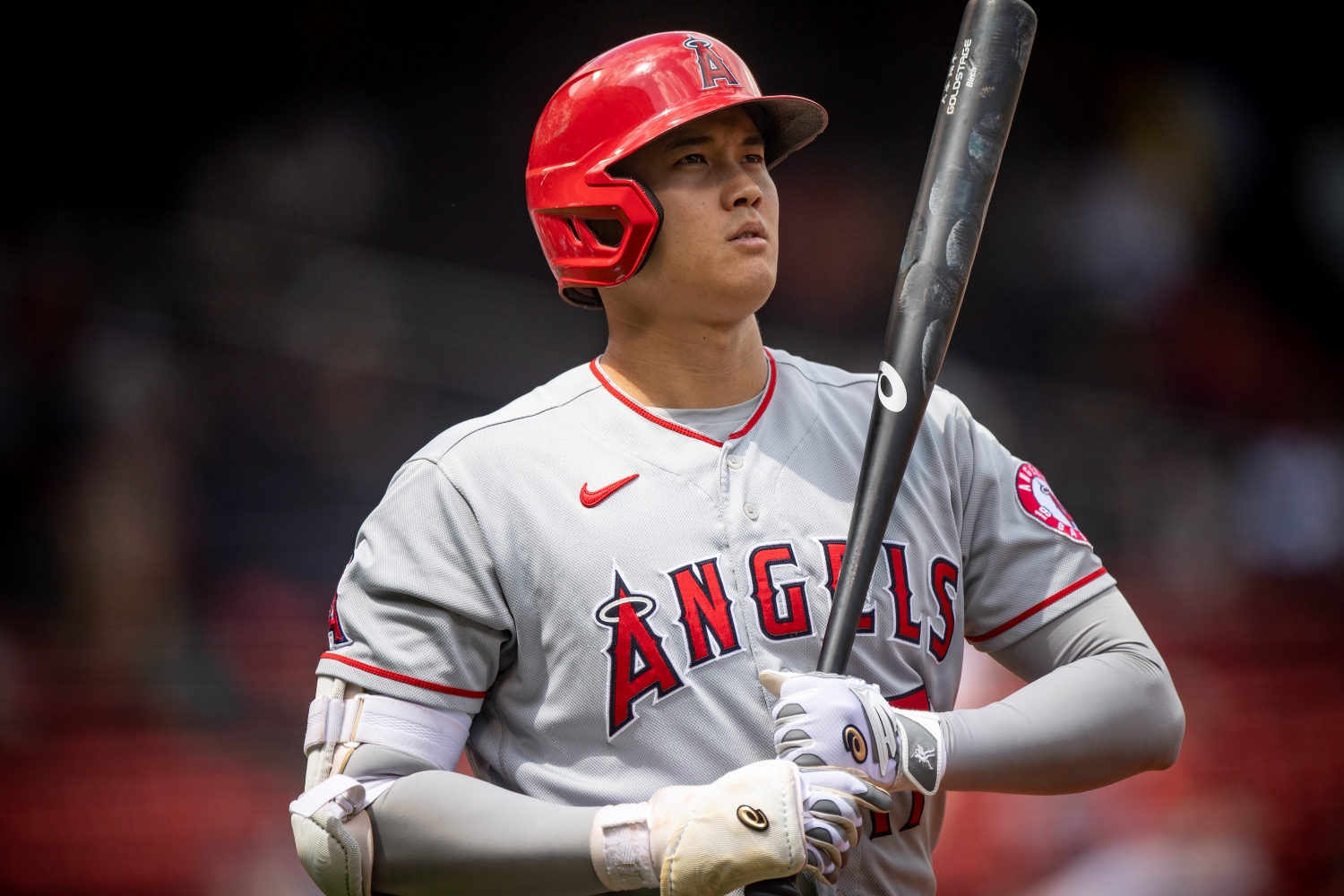 2 Simple Stats Show Why Shohei Ohtani is the Most Terrifying Talent in MLB History
All you need to do is look at two stats to see why Shohei Ohtani is the most terrifying talent in MLB history. Will he continue his pace and win AL MVP honors?
The LA Angels already had a transcendent talent on their roster when they signed Shohei Ohtani back in 2017. By that point, Mike Trout had proved he was the best all-around player in baseball. But not even the future first-ballot Hall of Famer can do everything his Japanese-born teammate can.
In fact, even in a league that's seen several all-time greats excel on the mound and in the batter's box, Ohtani still stands alone. Numbers don't always tell the whole story, but in his case, two simple stats show exactly why the 26-year-old is the most terrifying talent in MLB history.
Several Hall of Famers excelled at pitching before they switched positions
Long before Ohtani took his talents from Japan to the United States, Babe Ruth became the most recognizable name in baseball. While the Big Bambino generated plenty of applause for his ability to knock the ball out of the park, he also excelled at getting hitters out.
Originally a member of the Boston Red Sox organization, Ruth put up terrific numbers as a pitcher. In 1916, he led the league in ERA (1.75), starts (40), and shutouts (nine). The following year, he set career highs in wins (24) and innings pitched (326 1/3).
Once Ruth showcased his prolific power, he got moved to the outfield. That switch allowed him to rack up gaudy statistics as a hitter. The Baltimore native retired with a career batting average of .342 to go along with 714 home runs, 2,214 RBI, and 2,174 runs scored.
Stan Musial, who doesn't rank far behind Ruth with a .331 career batting average, also spent some time on the mound. The three-time National League MVP compiled a 33-13 record in the minors. However, he ended up playing 2,036 major league games as an outfielder and first baseman. Musial only faced one batter during his two-decade career.
Shohei Ohtani's 2021 stats show why he's the most terrifying talent in MLB history
The game of baseball has changed over the years. Athletes are bigger, stronger, and faster than ever before. Analytics drive many decisions. And even the way players get deployed has become more specialized.
That brings us to Ohtani. A designated hitter who also pitches at an elite level, he represents a completely unique entity. At 6-foot-4, 210 pounds, he possesses a big, powerful frame that allows him to inflict serious damage from the batter's box and overwhelm hitters from the mound.
Although he had some up-and-down moments during the first three years of his MLB career (he hit .190 last season), Ohtani looks unstoppable this season. And all it takes is a quick glance at his stat line to understand why he's the most terrifying talent in league history.
Ohtani currently leads the majors with 13 home runs. Considering he also has to worry about another job duty, that's incredibly impressive. He also owns a 2.10 ERA, which would put him in a tie for 10th place with three-time Cy Young winner Max Scherzer. Not bad for a part-time pitcher who's struck out 40 batters in only 25 2/3 innings.
Between his minuscule ERA and league-high home run total, it's clear Ohtani possesses a once-in-a-lifetime skillset. Will he surpass Ruth's numbers? Absolutely not. But his ability to impact the game as a hitter, pitcher, and runner (35 stolen bases in 292 games), makes the Angels star the most dangerous talent in history.
And considering he doesn't turn 27 until July, Ohtani still has room to develop.
Can Ohtani continue his torrid pace and capture AL MVP honors?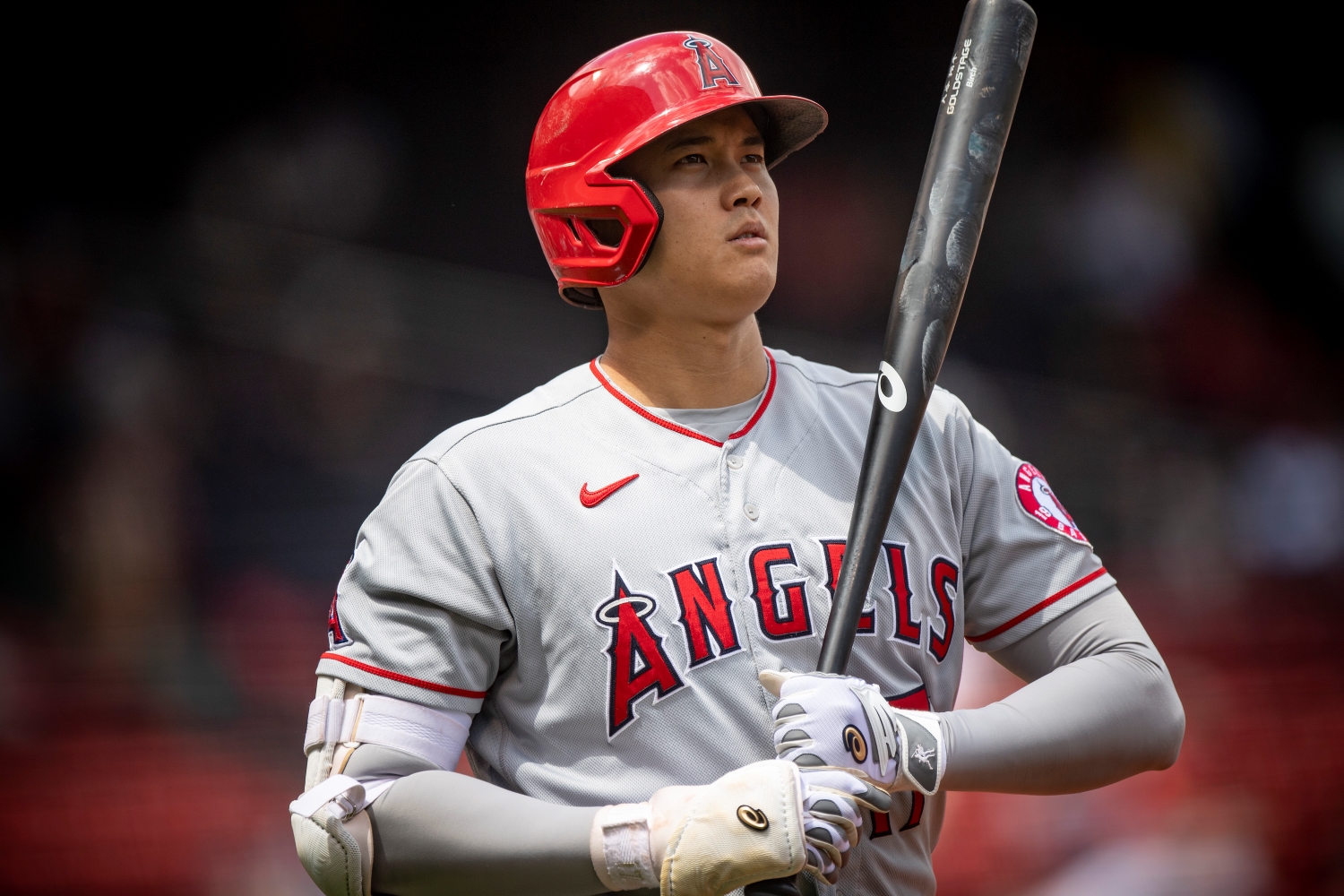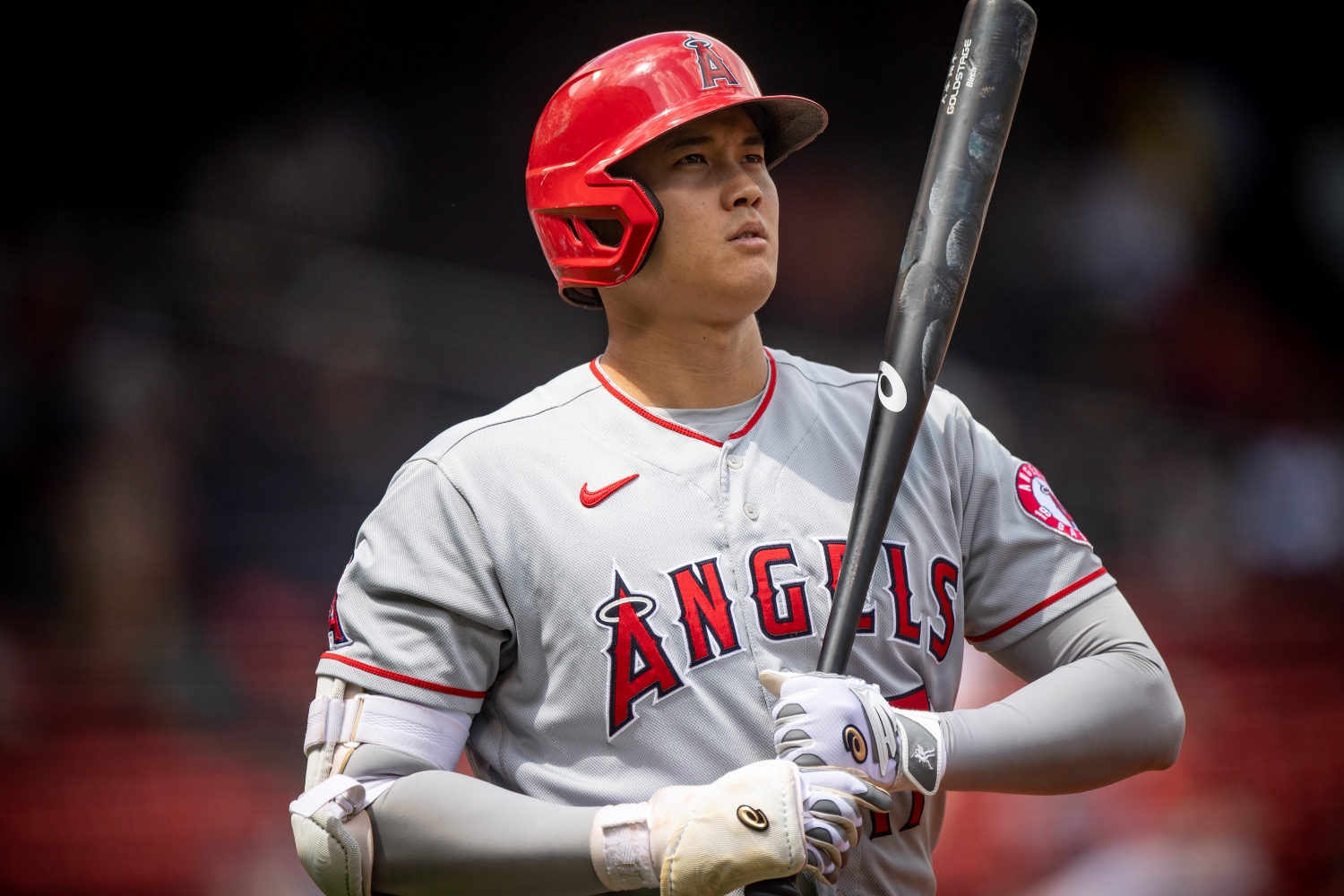 Will Ohtani's magical season end with his first MVP trophy? That seems more likely by the day.
His .263 batting average won't wow voters. Neither will his .313 on-base percentage. However, if his power-hitting stroke doesn't disappear, Ohtani could threaten for 40 home runs and 100 RBI. That alone would make him a strong MVP candidate. If he also pitches well the remainder of the season, that will only strengthen his case.
Ohtani can't afford any setbacks, though. Several other stars remain firmly in the mix for AL MVP honors.
Trout owns a .333 batting average and a .624 slugging percentage.
Vladimir Guerrero Jr. could win his first of many MVP awards if he keeps up his early-season pace. The 22-year-old has hit .319 with 11 home runs and 30 RBI through 39 games.
Plus, Byron Buxton, Jose Ramirez, and J.D. Martinez have performed at an elite level through mid-May.
It will be fascinating to see if Ohtani continues launching long balls and striking out batters with relative ease. If that occurs for a full season, it's scary to think what his future holds.
All statistics courtesy of Baseball Reference.