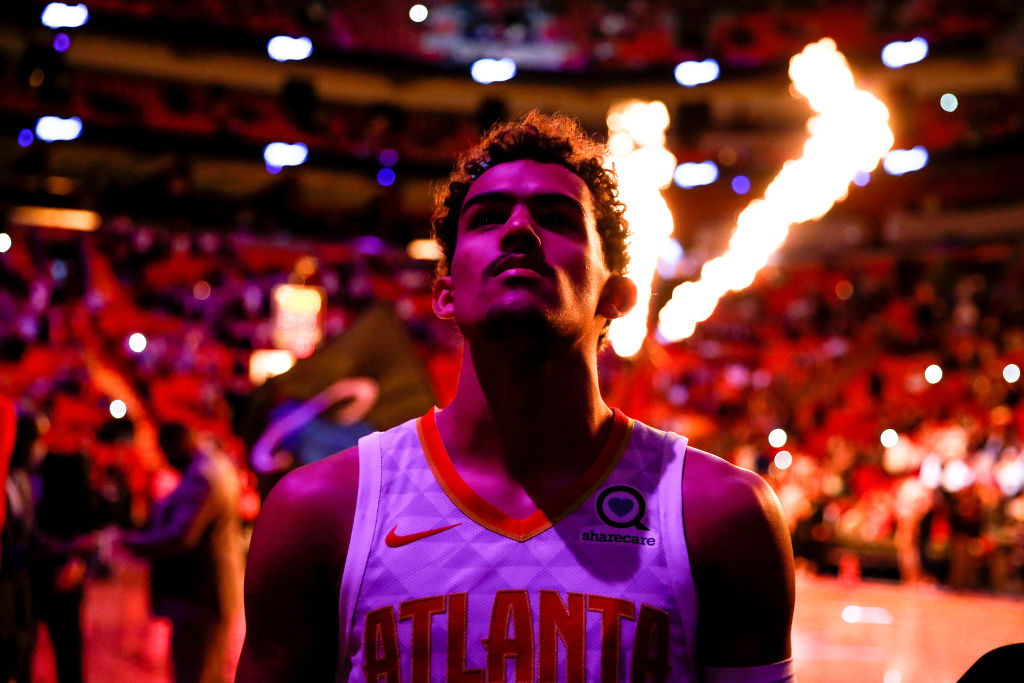 2 Young NBA Teams That Should Be Fun to Watch This Year
Besides the obvious championship contenders, NBA fans love watching young teams start to gel. Here are two young teams to watch this year.
All the hoopla about the 2019–20 NBA season is mostly surrounded by the teams in California. The Golden State Warriors would love to bounce back after their tough defeat to the Toronto Raptors in the NBA Finals. The man that lead that charge, Kawhi Leonard, is now on the Los Angeles Clippers with Paul George.
LeBron was also able to get another superstar to join him in LA, as the Lakers traded for Anthony Davis before free agency kicked off. Although these three teams will dominate the majority of the headlines next season, today we want to look at two teams that should be very fun to watch even if they are still in the middle of rebuilds.
The Phoenix Suns have two excellent players who could become All-Stars this season, while Atlanta is led by a young point guard who reminds people of Steph Curry.
The Phoenix Suns bring in another coach?
The main issue for the Phoenix Suns is the lack of stability in the front office. This will be the team's third head coach in three seasons, as Monty Williams takes over. If you need someone to turn things around there needs to be consistency so players can learn a system and grow within it.
Williams is one of the most respected coaches in the NBA and it will be exciting to see how the Suns perform under new leadership.
Devin Booker and Deandre Ayton
Devin Booker and Deandre Ayton could become one of the best one-two tandems in the Western Conference. Booker is one of the games elite scorers, and he averaged 27 points and seven assists per game last season. He also has a 70 point performance under his belt.
Ayton Was the first overall pick in last year's draft, and although Luka Doncic and Trae Young took most of the headlines away from Ayton, he still has an opportunity to be the best player in the draft class.
He averaged 16 points and 10 rebounds per game last season, and he can make a significant step up defensively this season. One other bright spot for both of these young players is the addition of Ricky Rubio, who is one of the games' most unselfish players.
Having Rubio dishing passes to Ayton and Booker will be one of the best highlights night in and night out for the upcoming NBA season.
What to expect next season?
The Suns are probably still a few seasons away from landing a playoff spot, but if the team can reach 30 to 35 wins next year, it should be viewed as a major success. Booker and Ayton both have an opportunity to make the All-Star team as many expect significant leaps from both players.
Atlanta Hawks
When the Atlanta Hawks traded the rights to Luka Doncic for Trae Young, they knew they picked up a special player. Doncic is viewed as one of the best international prospects to come into the NBA in a long time, but Atlanta felt that Young would be the better fit for their team.
So far both teams look like winners as Doncic put up All-NBA numbers and Young turned things up once the All-Star break concluded. After the All-Star break Young averaged 29 points and nine assists per game. 
How will they do next season?
The Hawks hit on all of their first-round picks last season and the team looks like they will have plenty of offensive firepower as they try to make a run at an Eastern Conference playoff spot. The team also has a nice mix of veteran leadership to help mentor the younger guys.