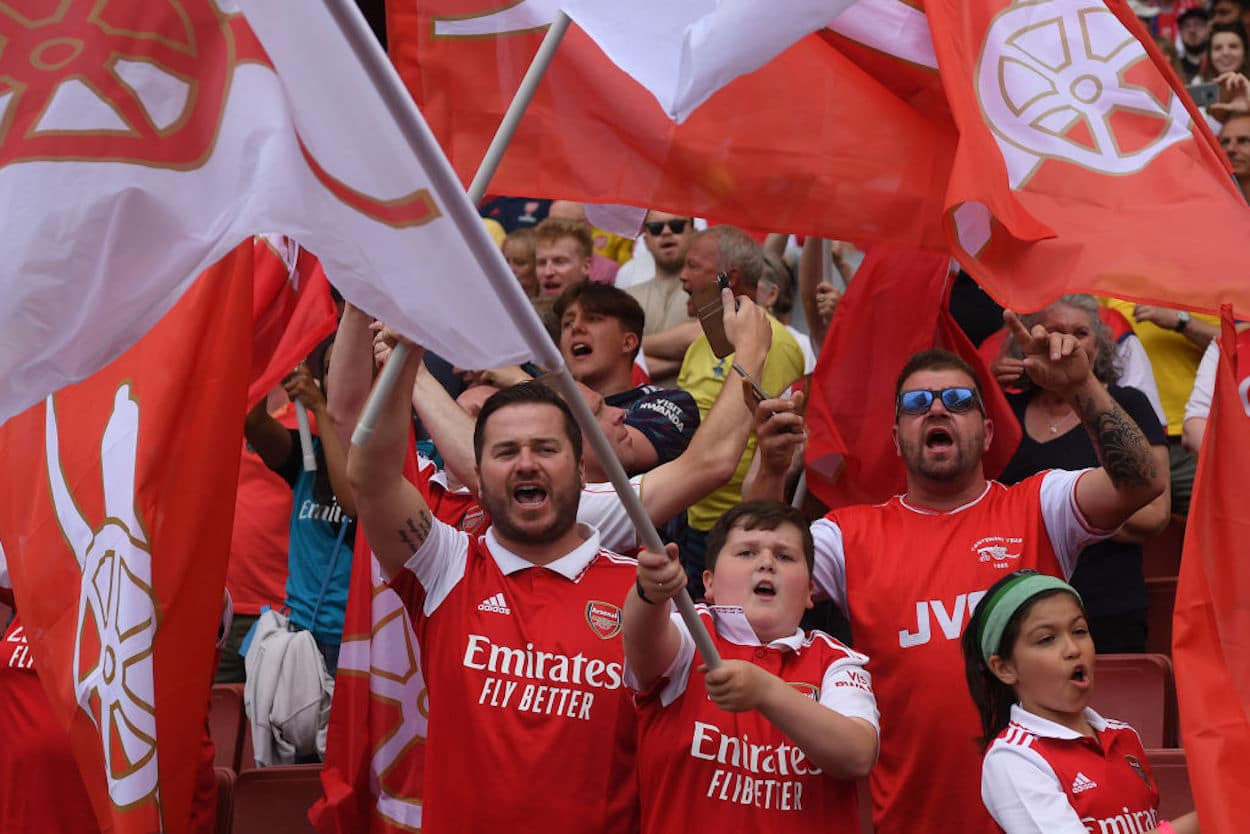 2022-23 Arsenal Schedule: 5 Matches to Circle on Your Calendar for the Gunners' Upcoming Campaign
While the Premier League season may have just ended, the new schedule is already out. Check out the biggest dates on Arsenal's calendar.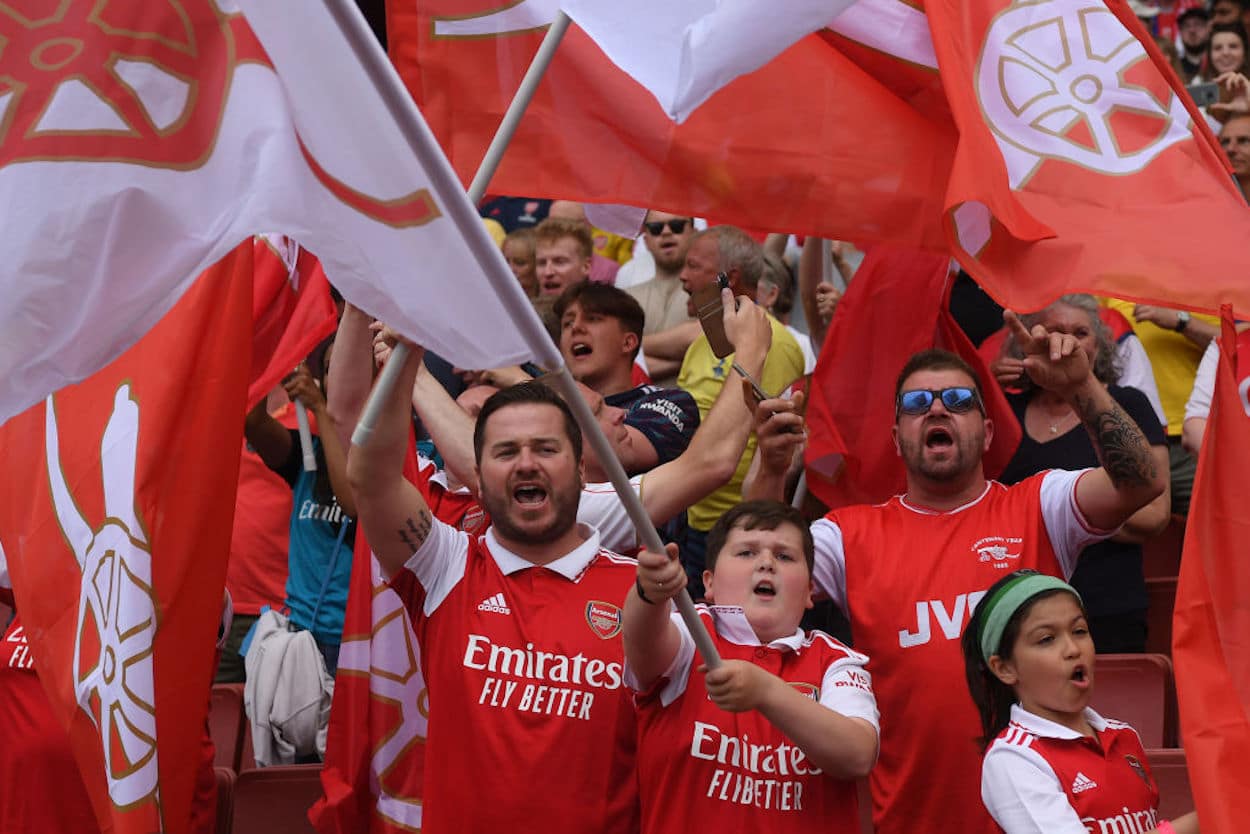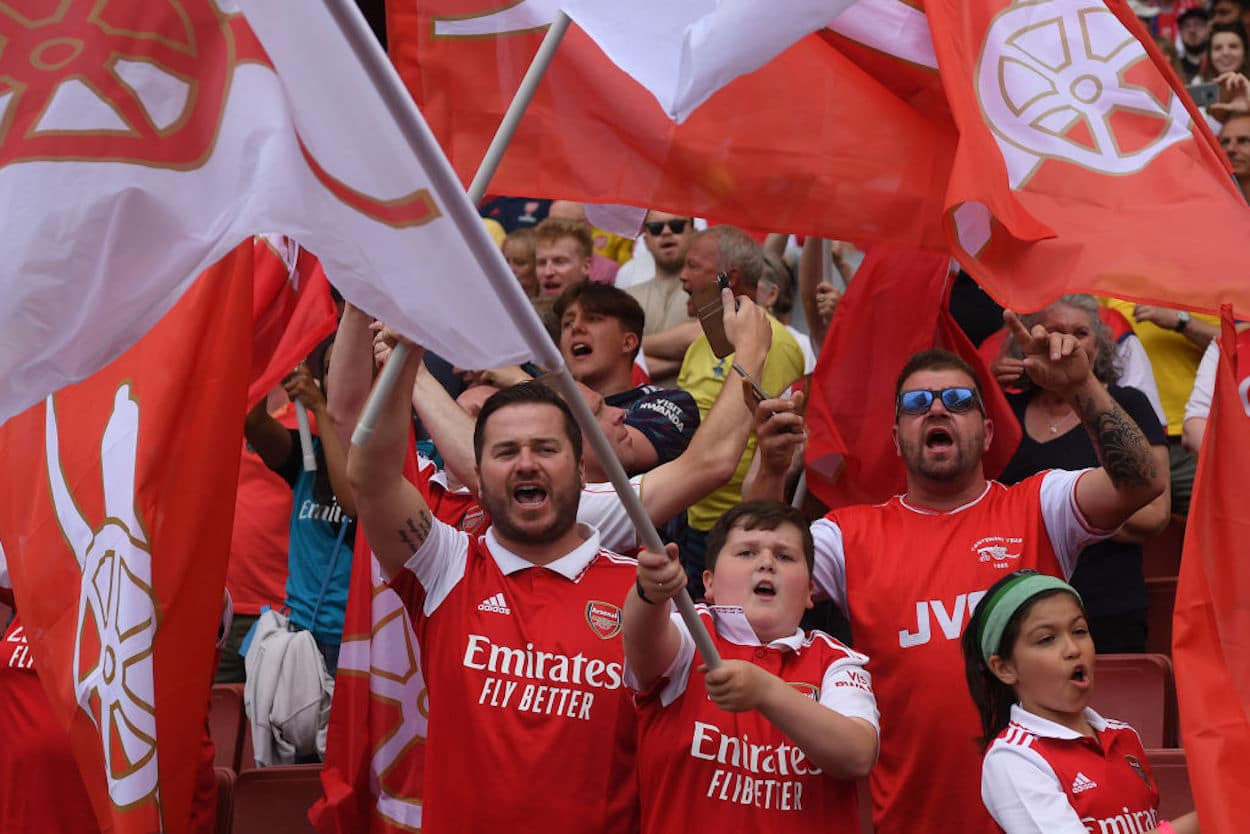 Although it may seem like the 2021-22 soccer season just ended (Nations League games don't really count), we're already moving toward a new campaign. The transfer window is now open, and, as of Wednesday, June 16, the Premier League schedule has officially been released.
While Arsenal didn't make it into the Champions League, Mikel Arteta's squad still showed some improvement during the previous outing. Now, it's time to put up or shut up. The Gunners will have European football back on the menu, albeit in the Europa League, and will need to prove that they're capable of making a sustained push for the top-four. If they can't, something will need to change.
With that in mind, here are five dates to circle on your calendar for the 2022-23 Arsenal season.
August 5, 2022: Arsenal at Crystal Palace
This one comes first chronologically and, honestly, in terms of magnitude. With all due respect to Crystal Palace, you can't expect a match against the South London side to compete against a date with another big six squad. With that being said, though, it's still worth paying attention to.
This match will conjure up two unpleasant memories from the 2021-22 campaign. First, it's a season opener on a Friday night, away at the home of a "lesser" team. While Palace are more established than Brentford, Selhurst Park is still a tough place to go at the best of times. Going there on opening night will mean a raucous crowd and a potentially unfinished Arsenal lineup. Last year, the Gunners were pushed by Thomas Frank's squad; they won't want to suffer a similar defeat this year.
More recently, Crystal Palace also comfortably defeated Arsenal during their most recent visit south of the Thames. Mikel Arteta will have to show that he's able to adapt and overcome the Eagles; previously, it was too easy to Patrick Vieira to draw up a game plan that stifled the North London club.
In isolation, this is only one game. At the same time, though, it will be an early chance for Arsenal to either exercise some demons or fall into some unpleasant patterns.
December 26, 2022: West Ham visit the Emirates
Similar to the previous entry, a game against West Ham might not feel like the biggest occasion. This one, however, warrants some attention.
The Boxing Day match will be Arsenal's first game back from the World Cup break. The tournament will almost divide the season into two parts, creating somewhat of a second season-opener. The contest probably won't be pretty – the teams will likely be rusty, if not plagued by injuries – but it represents a great chance to 'win ugly' and build a bit of momentum.
Add in the fact that West Ham challenged for a Champions League place last year, and this match is one that no Arsenal fan can take lightly.
October 8, 2022: Liverpool at Arsenal
Now we've got a game against one of the elite teams. Liverpool won a double last year and were still teased for their lack of success. That alone should tell you how good Jurgen Klopp's squad is.
Although games against Liverpool can seem a bit unimportant –Arsenal aren't really supposed to win, so any points are a bonus – this one comes in tricky circumstances. The Gunners play Spurs on October 1, then have a Europa League match on October 6. They then have a quick turnaround before facing Liverpool.
I'd contend that this match is worth watching, but more to see how Arteta handles the squad than the result itself. Do any starters play in the group stage game? Does he play more defensively against Liverpool and simply try to ride out the storm? Will he gamble and try to field a fuller team in both matches?
If Arsenal expect to be a Champions League club again, they're going to have to build a squad capable of handling rotation and multiple games in rapid succession. This match will be an early test to see how they're faring on that front. 
April 29, 2023: Chelsea travel across London
In fairness, you could have selected any match from this stretch of the season, which also includes dates with Liverpool, West Ham, and Manchester City. The Chelsea game, however, deserves a bit of extra scrutiny.
Beyond the rivalry factor, this match represents a chance for Arsenal to build some momentum down the final stretch. While there's no such thing as an easy game in the Premier League, the Gunners close out the campaign with Newcastle, Brighton, Nottingham Forest, and Wolves. If the club expects to be a legitimate Champions League challenger, those are contests you need to win.
Given their recent history at Stamford Bridge, Arsenal will have to feel like they can take all three points in this one. If that sets up a strong run to the finish, it could set the stage for a return to Europe's elite competition. 
January 14, 2023: Arsenal visit Spurs for the North London Derby
It goes without saying that this had to be at the top of the list. Arsenal have struggled to win at Spurs recently, and this past year's defeat played a role in the Gunners missing out on the Champions League. 
Beyond that revenge factor, the North London Derby will be an important chance for Mikel Arteta to prove his squad's credentials. As much as the red side of North London might not want to admit it, Tottenham are where Arsenal hoped to be right now. They also have an elite, if volatile, manager and the (reported) funds to strengthen their roster.
At this point, it's safe to assume that Manchester City and Liverpool aren't going to fall off a cliff. Chelsea may take a step back as they transition to a new era of ownership, but they probably have enough talent to remain in the top four. That would mean that Arsenal has to push past Tottenham to get back into the Champions League.
It won't be easy, but a big performance on January 14 would be a step in the right direction.
Like Sportscasting on Facebook. Follow us on Twitter @sportscasting19 and subscribe to our YouTube channel.