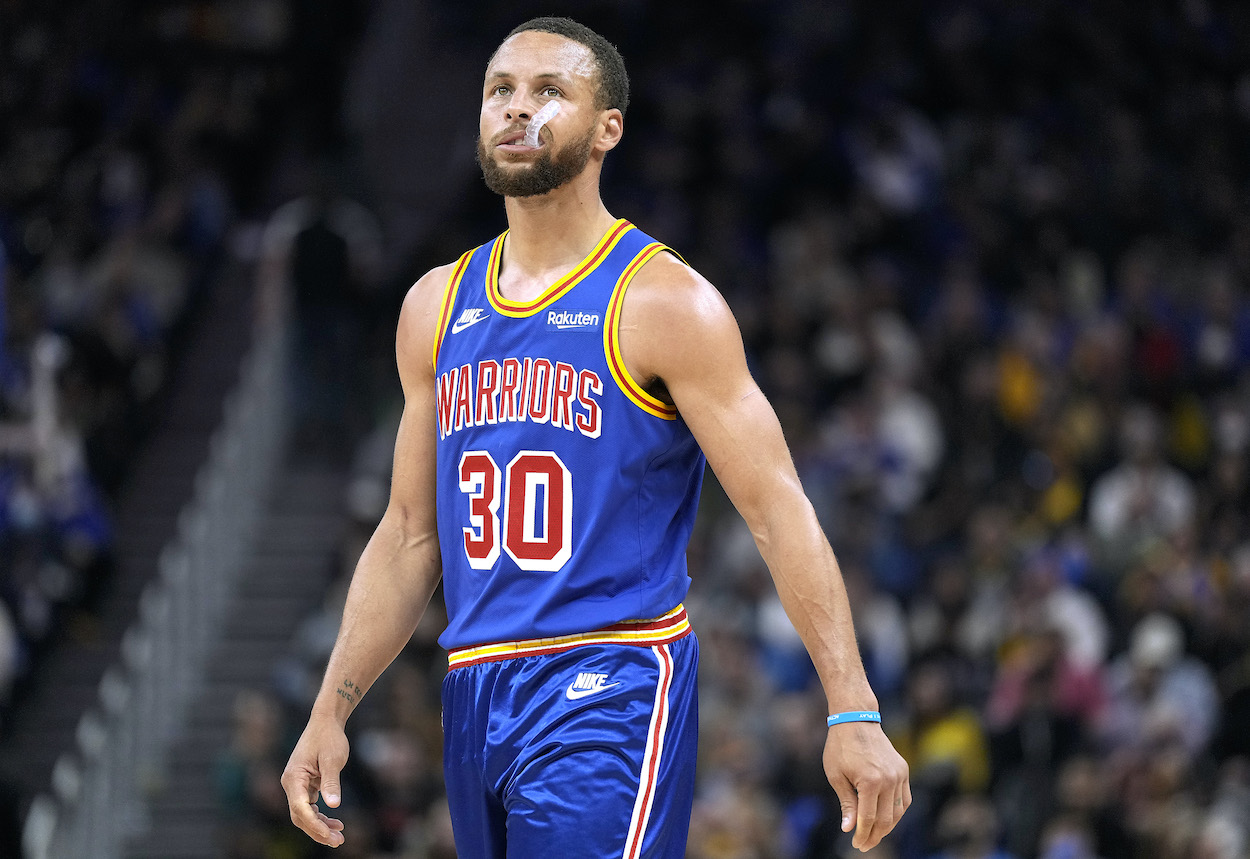 2022 NBA Playoffs Injury Updates: When Will Stephen Curry, Luka Doncic, and Ben Simmons Be Back in Action?
Will these injured stars be ready for the first round of the 2022 NBA playoffs?
The start of the 2022 NBA playoffs is just a few days away, and there's still some uncertainty surrounding a couple of injured stars and their chances of playing in the first round. Will Stephen Curry be able to return from his foot injury in time for Game 1 against the Denver Nuggets? Can Luka Doncic fight through the pain of his strained calf and play at all in the first round? Will we see Ben Simmons suit up at all this postseason?
We've got you covered with the most recent injury updates for the three stars.
Stephen Curry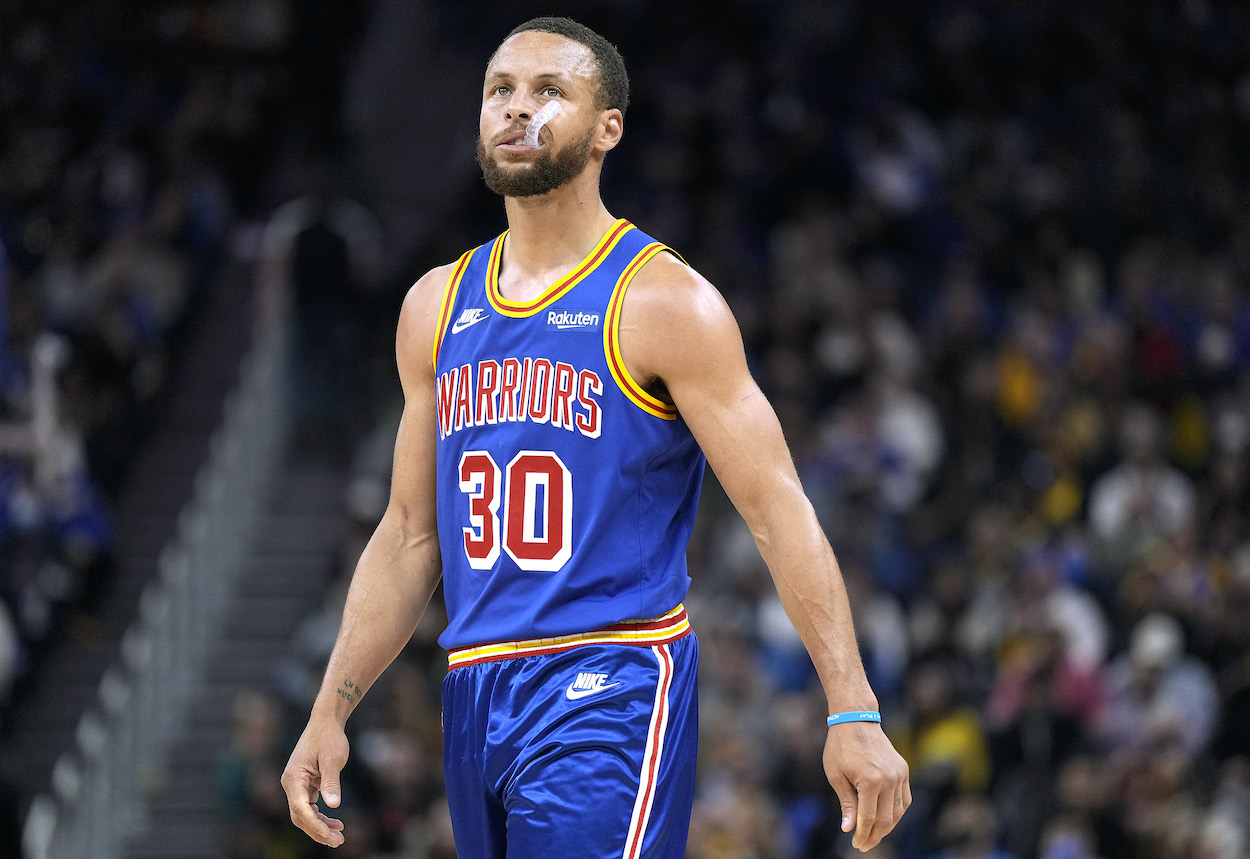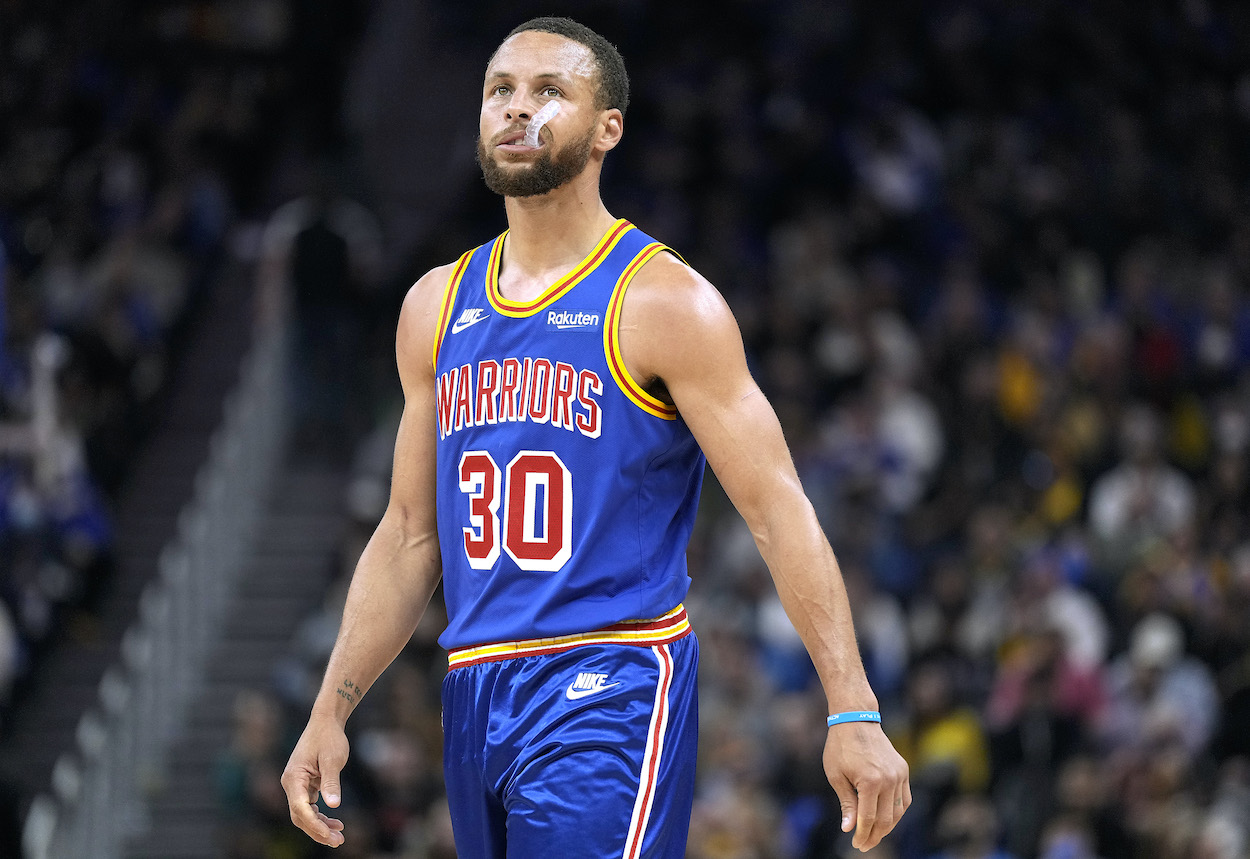 Curry missed the last 12 games of the regular season due to a sprained ligament and bone bruise in his left foot. The Warriors held him out down the stretch so that he might be able to return to 100% by the start of the playoffs. That may not be the case, but Curry seems to be on pace to play in Game 1 against the Nuggets this Saturday.
Shams Charania of The Athletic reported in a tweet Thursday that Curry would be good to go for Game 1 as long as he "clears team's scrimmage today without issues." The point guard did, in fact, participate in Golden State's 5-on-5 scrimmage Thursday, and head coach Steve Kerr told reporters "he's optimistic he'll play Saturday."
We'll know for sure on Saturday, but expect Curry to start and play on a minutes limit in Game 1.
Luka Doncic
Curry should be back on the court when the playoffs get underway this weekend, but the same can't be said for Doncic. The Dallas Mavericks star, who was diagnosed with a left calf strain earlier this week, is expected to miss Game 1 and possibly Game 2 against the Utah Jazz.
"The Mavericks are very much preparing for the possibility of not only maybe not having [Doncic] in Game 1, but maybe even Game 2 on Monday. If this was the regular season, you wouldn't even be talking about him possibly playing this weekend," Adrian Wojnarowski of ESPN said on NBA Countdown this week.
Unfortunately for the Mavericks, Doncic suffered his calf injury at the worst time, and he might be unavailable for the entire first-round series.
Ben Simmons
At this point, we figured we wouldn't see Simmons play at all this season. The 25-year-old hasn't taken the court since last year's playoffs, and there haven't been many positive updates on his mysterious back injury.
But that suddenly changed this week. According to Brian Windhorst of ESPN, there has been more optimism surrounding Simmons' injury recently, and he could make his debut with the Brooklyn Nets as soon as Game 4 against the Boston Celtics.
Simmons still hasn't participated in 5-on-5 scrimmages, but if he does next week, that would give him a chance to suit up at some point in the first round.
Like Sportscasting on Facebook. Follow us on Twitter @sportscasting19.