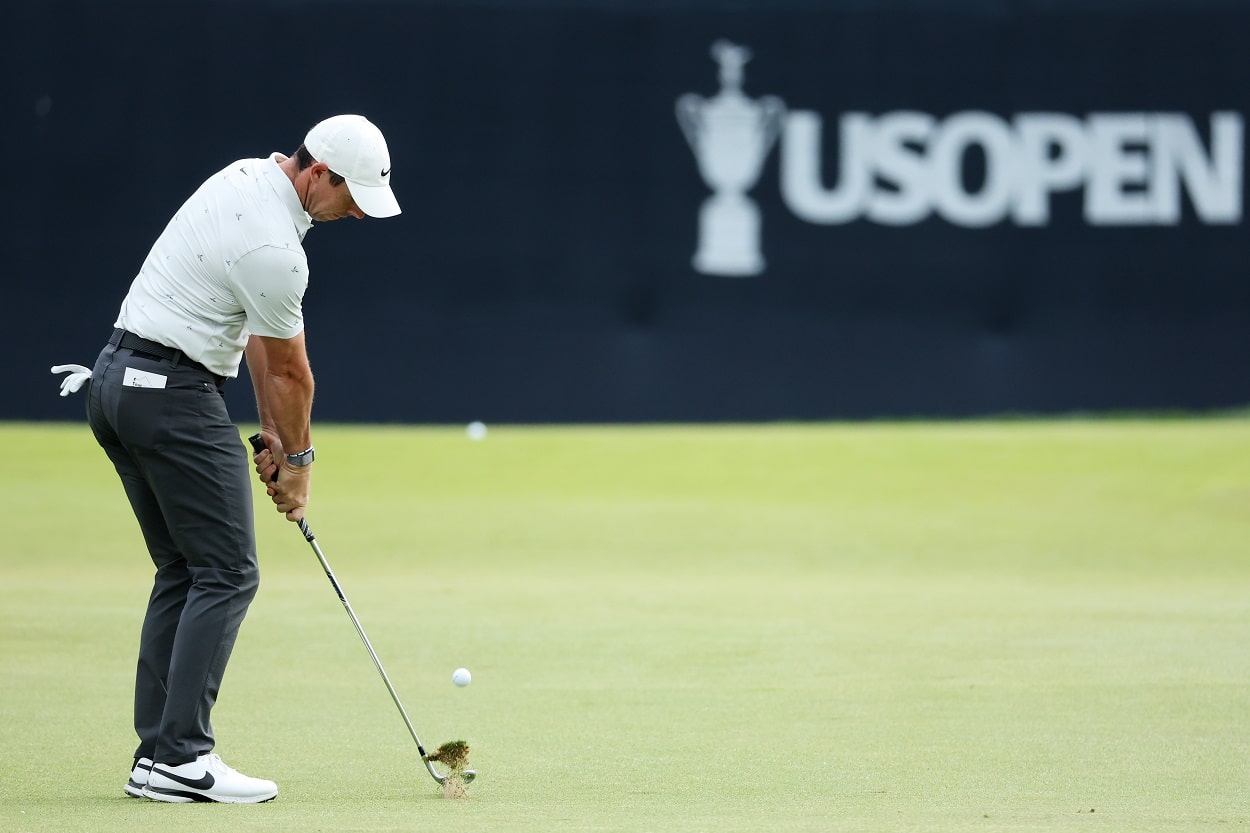 2022 U.S. Open Preview & Predictions: The Winner at The Country Club in Brookline Will Come From 1 of These 5 Groups
Previews and predictions for the 2022 U.S. Open at The Country Club in Brookline, Massachusetts.
Does anyone else feel like there's a West Side Story rumble just waiting to happen between the golfers on the PGA Tour and those who've defected to LIV Golf? I kid, I kid. Maybe. If such a thing is gonna go down, the first chance of it happening takes place this week at the U.S. Open at The Country Club in Brookline, Massachusetts.
The PGA vs. LIV topic will undoubtedly be one of the biggest talking points of this 122nd U.S. Open. And it should be given what's happening in the game right now. But at the end of the day, no matter what side you're on, we're all still going to watch 156 of the greatest golfers in the world attempt to add their name to one of the most prestigious trophies in the sport at one of its most historic venues.
And I'm quite confident the winning golfer will come from one of these five groups. Spoiler alert: it won't be six-time runner-up Phil Mickelson, who will undoubtedly have an interesting week no matter where he is on the leaderboard. And I actually feel bad saying that, but only because Lefty is grouped with Shane Lowry over the first two days, and I actually like Lowry's chances to add a U.S. Open trophy to the Claret Jug he won in 2019.
Just not quite enough to include the entire group here. LIV's Louis Oosthuizen is also in that grouping. But let's look at the five others from the first two rounds that have a much better chance of producing the 122nd U.S. Open champ.
Collin Morikawa, James Piot, Jon Rahm
Let's just go ahead and eliminate reigning U.S. Amateur champ James Piot, who just turned pro last month. In four PGA Tour starts in 2022, he missed the cut in all four. The 23-year-old also missed the cut at The Masters. But he finally got himself a check by finishing tied for 25th at the inaugural LIV event in London, where he finished 14 strokes behind winner Charl Schwartzel. So there's that.
As for the players in this trio who can actually win the U.S. Open, we obviously have to start with reigning champ Jon Rahm. The world's second-ranked player hasn't been a factor in the first two major championships of the season — he tied for 27th at Augusta and 48th at the PGA Championship, but he knows what it takes to win this golf tournament.
Rounding out this threesome is Collin Morikawa, who's had a bit of an up-and-down year thus far. He's had four top-fives since the calendar turned to 2022, but none since The Masters. And the world No. 7 hasn't finished higher than 26th in his four starts since then, including a missed cut at his most recent start at the Memorial. But as Morikawa has five top-10s in 10 major championship starts, including two wins, he must be considered a factor here.
Max Homa, Adam Scott, Jordan Spieth
Max Homa certainly doesn't have the most remarkable track record at the U.S. Open, as he's missed the cut in each of his three appearances. However, the 31-year-old is having the best season of his career and comes to Brookline playing some great golf. He captured his second PGA Tour win of the wraparound year last month at the Wells Fargo and tied for fifth in his most recent start at the Memorial. In between, he tied for 13th at the PGA Championship, his highest-ever finish at a major.
It's been three years since former world No. 1 Adam Scott recorded a top-10 at a major, but at least that major was the U.S. Open. Scott hasn't finished higher than 26th in his last six stroke-play events, a stretch that includes two missed cuts, but perhaps the 2013 Masters champ can dig down and find some more of that major magic this week.
As he should be, Jordan Spieth is a hot pick to win the 2022 U.S. Open right now. The world's 10th-ranked player has finished seventh or better in three of his last five starts, including a win at the RBC Heritage and a runner-up at the Byron Nelson. He hasn't played particularly well at the majors this year, missing the cut at Augusta and tying for 34th at the PGA, but don't be surprised if the 2015 champ is in the mix on Sunday afternoon.
Hideki Matsuyama, Rory McIlroy, Xander Schauffele
Any finish for 2021 Masters champ and world No. 13 Hideki Matsuyama will be better than his last, as he was disqualified from the Memorial for markings on his 3-wood, the first DQ of his PGA Tour career. Brookline marks Matsuyama's 10th U.S. Open appearance, and he's played the weekend every year but once and has finished inside the top 25 six times, including a runner-up in 2017.
After five top-10s in his first 10 starts this year but no wins, Rory McIlroy got back in the winner's circle with a dominant victory this past weekend at the RBC Canadian Open. It was his 21st PGA Tour victory, which he made sure to mention afterward as Greg Norman, the face of LIV, had 20. McIlroy has been defending the PGA Tour every chance he gets, and sticking it to the LIV competitors teeing it up at the U.S. Open is likely a big motivator for the 2011 champ.
Olympic gold medalist Xander Schuaffele is still looking for that elusive first major championship victory, but he clearly enjoys U.S. Open golf. The world's 12th-ranked player has played America's national championship five times and has never finished lower than seventh.
Tony Finau, Viktor Hovland, Justin Thomas
Easily one of the best players in the world without a major championship victory, Tony Finau comes to Brookline playing some solid golf. The world No. 15 has finished in the top four in three of his last five starts, including a runner-up finish in Canada this past weekend. And he's actually due for a good showing at the U.S. Open. In the past two odd years, 2019 and 2021, Finau missed the cut. But in the last two even years, 2018 and 2020, he finished fifth and tied for eighth, respectively. Okay, so that means absolutely nothing, but I like his chances this week.
I keep waiting for that breakout performance from Viktor Hovland, but we just haven't seen it yet. And that's surprising for a guy ranked eighth in the world. In eight major starts, the first-ever Norweigan to win a PGA Tour event has never finished inside the top 10, although he withdrew from last year's U.S. Open. But even with that withdrawal, his best major has been this one. He was the low amateur three years ago at Pebble Beach and tied for 12th. Hovland then tied for 13th the following year at Winged Foot.
Justin Thomas is certainly a strong bet this week. And how could he not be? The world's fifth-ranked player has finished in the top five in three of his last four starts, including his win last month at the PGA Championship. And he played some outstanding golf this past week in Canada, finishing third behind McIlroy and Finau. It would be quite hilarious if he were the one to get Bones Mackay a U.S. Open victory.
Brooks Koepka, Scottie Scheffler, Cameron Smith
Brooks Koepka hasn't been playing the best golf of his career recently. Still, you can certainly never count out the two-time U.S. Open winner in any major championship, especially this one. In eight career starts at the U.S. Open, Koepka has finished in the top 10 five times. And he's finished fourth or higher in each of his last four starts at this tournament (he missed 2020 due to injury). Yes, I'm aware it's a different course, but he loves U.S. Open golf, and this could be the week he gets back on track.
Scottie Scheffler may have slowed down a bit after that incredible run that vaulted him into the No. 1 spot in the world rankings, a run that included a win at The Masters, but he's still a threat to win every tournament he plays. After surprisingly missing the weekend at Southern Hills, Scheffler came back strong with a runner-up finish at the Charles Schwab Challenge. And he just tied for 18th in Canada, so his game is in good shape as he attempts to win a second major.
Cameron Smith's U.S. Open debut in 2015 was a smashing success as he finished tied for fourth at Chambers Bay. But it hasn't been nearly as smooth since. In five U.S. Open starts since then (he missed 2017), the world's sixth-ranked player hasn't finished higher than a tie for 38th and has missed two cuts, including last year at Torrey Pines. Take away The Masters, and that T-4 at the 2015 U.S. Open is Smith's only top-10 finish in a major. So it'll certainly be interesting to see where he finishes this week.
And the winner of the 2022 U.S. Open is …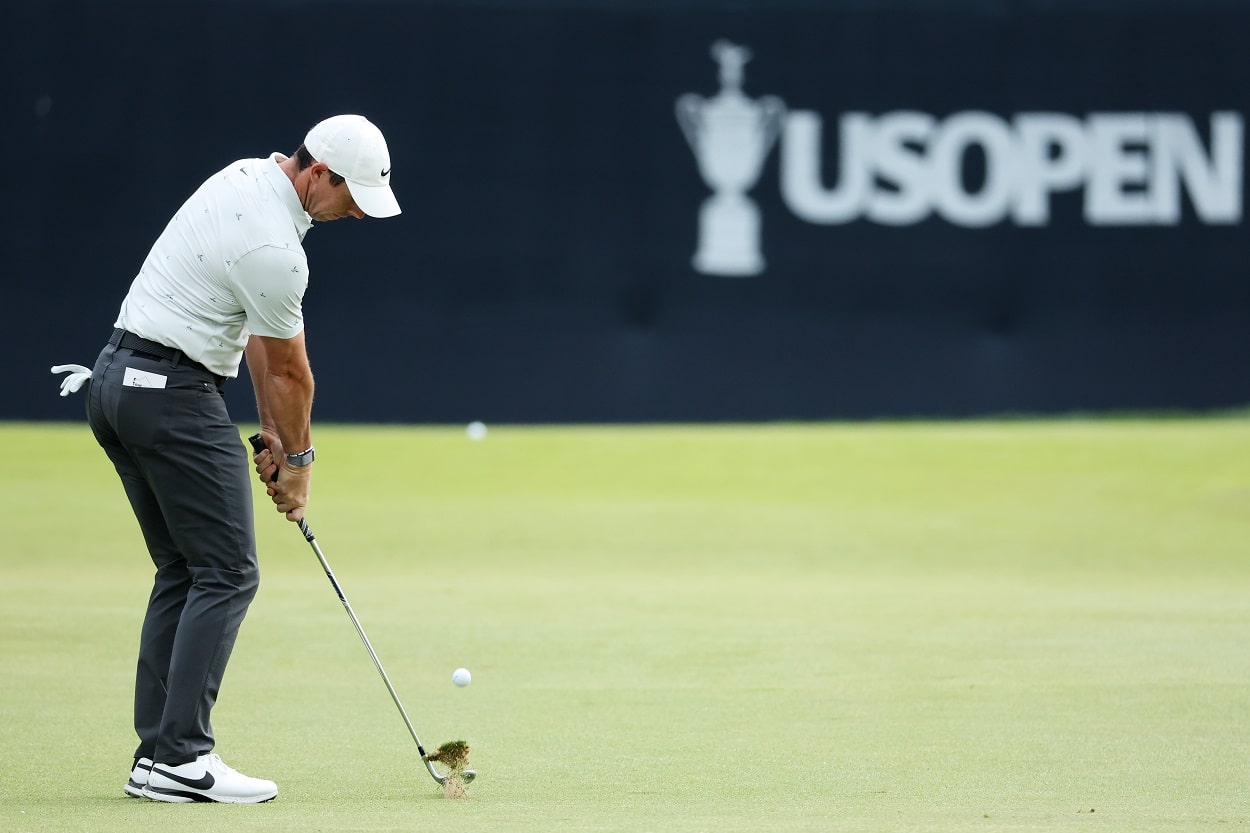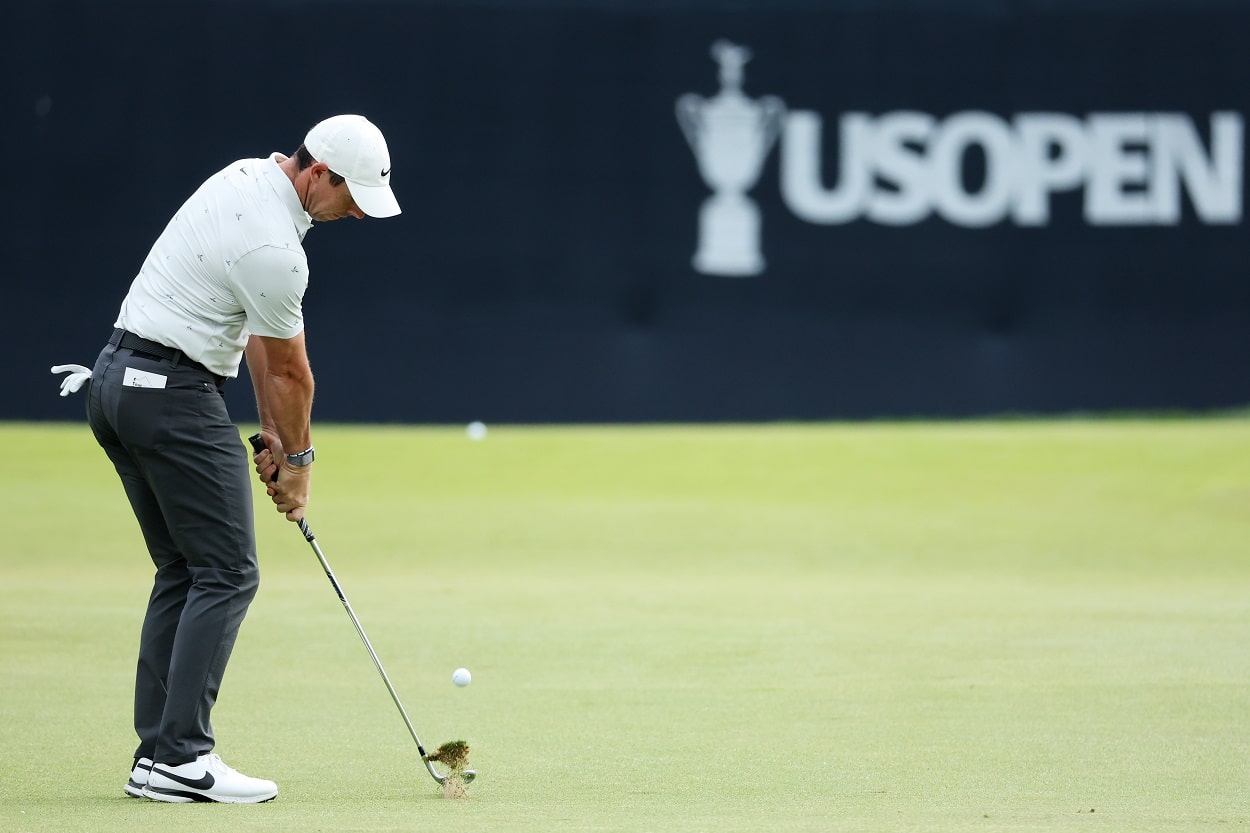 Rory McIlroy.
Shocking, right? I'm not even going to pretend that I ever considered anyone other than Rory to win the 2022 U.S. Open. Not with how he's been playing lately. Yes, I'm aware I picked him for both The Masters and the PGA Championship. And had Scheffler stumbled even a little bit at Augusta, McIlroy would have made me look really good.
And I felt really good about my pick at Southern Hills when he opened with that 65. He just couldn't get much going over the next two days. But he still only finished three shots out of the playoff and tied for eighth. Rory is right there on the cusp of adding a fifth major, and I'm sticking with him. And, spoiler alert, I probably will next month at The Open Championship as well, no matter what happens at Brookline.
Honestly, though, I do think McIlroy will win this golf tournament. It will require some great tee shots, which may be what Rory does best, although he'll need to find the fairway a bit more. He ranks fourth on the PGA Tour in overall driving distance but is 112th in accuracy.
But I'm still feeling confident about his chances. And how freaking great would that winning speech be? He already threw some serious shade at Greg Norman last week on a smaller stage. Can you imagine the shots he'd take at the LIV guys at the freaking U.S. Open?
The storyline is right there. Now he just needs to finally put four solid rounds together, not three, and get that fifth major. Rory McIlroy wins the 2022 U.S. Open. Book it.
Stats courtesy of PGATour.com, Official World Golf Ranking
Like Sportscasting on Facebook. Follow us on Twitter @sportscasting19 and subscribe to our YouTube channel.