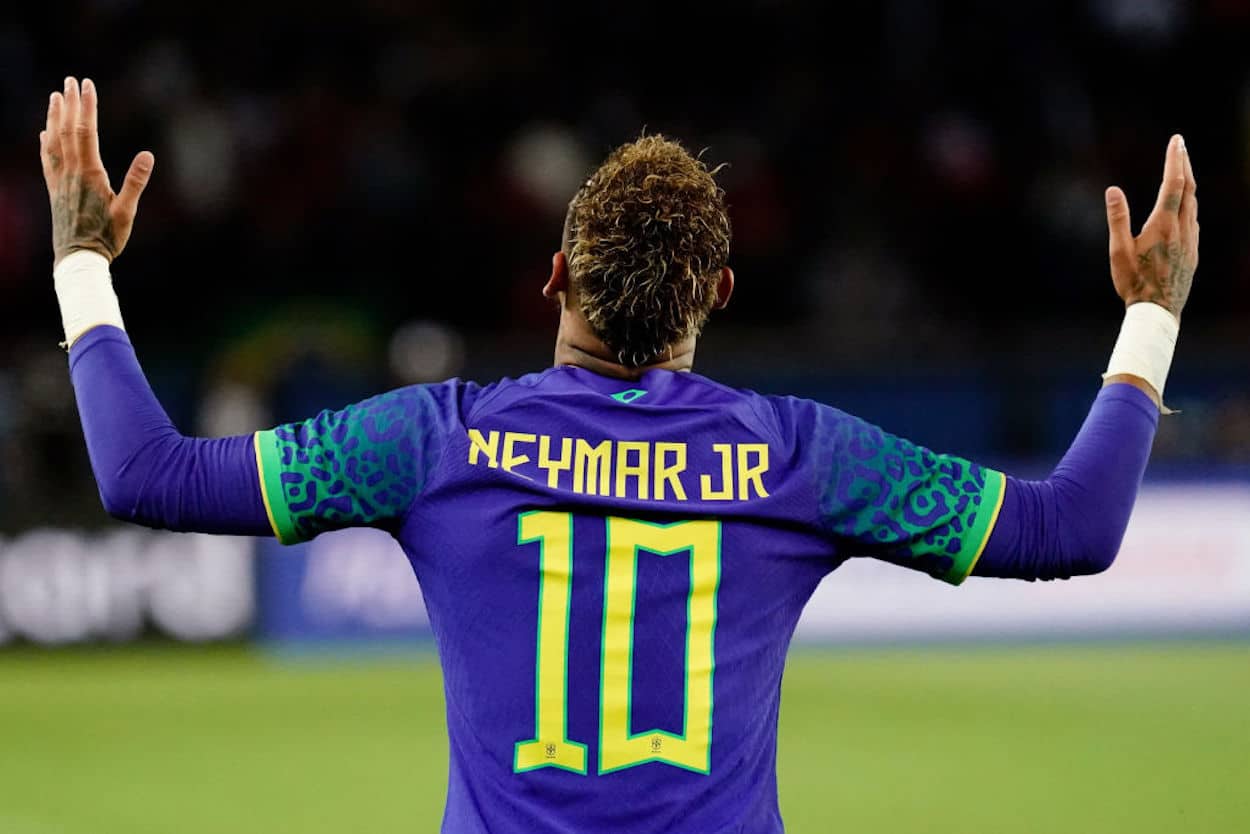 2022 World Cup Previews: Who Will Join Brazil as the Second Team out of Group G?
While Brazil may be stealing the headlines, they're not the only talented team within World Cup Group G. Lets' break it all down.
When you think of international soccer, Brazil is probably one of the first nations that come to mind. Between their iconic kits, legendary names, and sheer talent, the Seleção always grab the headlines. That won't change at the 2022 FIFA World Cup, where the South Americans will headline Group G.
One team doesn't make up an entire group, though, and Brazil will be joined by Serbia, Switzerland, and Cameroon in pool play. Those nations will be doing more than just making up numbers, though. They'll each be competing for national pride and a place in the knockout rounds.
So who will join Brazil and advance out of the group? Let's break it all down.
World Cup Group G Logistics: Who's in the group, and when are the matches?
As mentioned above, Group G consists of Brazil, Serbia, Switzerland, and Cameroon. Those nations will play each other once in the following order:
Switzerland vs. Cameroon, November 24
Brazil vs. Serbia, November 24
Cameroon vs. Serbia, November 28
Brazil vs. Switzerland, November 28
Serbia vs. Switzerland, December 2
Cameroon vs. Brazil, December 2
The winners of those matches will claim three points. Losers leave with zero, and in the event of a draw, both squads get one point. After three matches, the top two teams will advance to the Round of 16.
Brazil rightfully sits as one of the 2022 World Cup favorites
It's been quite a while since Brazil claimed a World Cup title, but the South American nation is always stacked with talent. That will be the case when they touch down in Qatar.
While there's some uncertainty around the Seleção's exact composition, that only serves to underscore the squad's depth. Both Alisson and Ederson are capable goaltenders, although the Liverpool man will probably get the nod. Thiago Silva and Marquinhos should headline the defense, although Éder Militão is in the conversation. In the center of the park, Tite has options, depending on how he wants to play things. Casemiro, Fabinho, and Fred provide stability, while the likes of Lucas Paquetá add a bit more thrust. Neymar could also pull back into the midfield, depending on how things piece together up-front.
And speaking of the attacking line, there's plenty of talent there, too. Vinícius Júnior and Raphinha seem set to start on the wings. Richarlison (depending on fitness) or Gabriel Jesus could occupy the central striker's role, and Neymar can fit into virtually any advanced position.
With all of that being said, though, playing for Brazil comes with an incredible amount of pressure, which will only be magnified by the Canarinha being a popular pick to take home the title in Qatar. In the past, we've seen them come up just short. Overcoming that mental hurdle shouldn't be underestimated.
Don't sleep on an underrated Serbia squad
Due to politics — Serbia wasn't always a stand-alone nation, and some international sanctions temporarily kept Yugoslavia off the global soccer stage — the Оrlovi aren't the biggest name in European football. If you expect them to be a bunch of pushovers in Qatar, though, you'll be sorely mistaken. Just ask Cristiano Ronaldo and Portugal about what happened during the qualifying campaign. (Spoiler: Serbia came out on top).
While the squad might not be stacked with Neymar-level superstars, there are some names soccer fans will recognize. Sergej Milinkovic-Savic and Dusan Tadic operate in the midfield, with the latter providing a creative flourish. Filip Kostić will play as a left wing-back and excels at whipping crosses into the box. Aleksandar Mitrovic and Dusan Vlahovic will be waiting to attack those balls. Both men have proven to be lethal strikers, although you could cynically suggest that performing at the World Cup is a different challenge than playing in domestic football.
Those two forwards will be the key to Serbia's chances. If they pick up their prolific scoring pace — Mitrovic potted an incredible 43 goals during Fulham's 2021-22 Championship campaign and Vlahovic shined in Florence, earning his move to Juventus — that will paper over plenty of cracks. If they hit a collective dry spell, though, the Оrlovi could look rather pedestrian.
Switzerland are always steady, which can be a good thing or a bad thing
At the risk of drawing a stereotypical parallel to a well-built watch, you know what the Swiss squad is going to do in an international tournament. They'll show up, play some solid, if unremarkable, football, get out of the group, and maybe win a knockout match before heading home. They should largely follow that template in Qatar, although reaching the Round of 16 shouldn't be a forgone conclusion.
Looking at potential line-ups, the Rossocrociati should be able to assemble a sturdy defensive foundation. Yann Sommer has been there, done that in net, and Manuel Akanji, who's looked good at Manchester City, should start as one of the squad's two center-backs. Granit Xhaka — the midfielder is playing some of the best football of his career at Arsenal and always shines on international duty — and Remo Freuler will form a holding duo to insulate the defense and move the ball up the pitch.
Ahead of them, though, things get iffy.
Xherdan Shaqiri has shone with the Swiss national team before, but his career has really fallen off a cliff. Relying on him to shoulder the creative burden is asking for trouble. The other attacking options, like Haris Seferovic, Breel Embolo, and Ruben Vargas, won't exactly strike fear into opposing defenses.
Will the Swiss be a sturdy team who will be in every match? Probably, but it remains to be seen if they'll have the quality and attacking punch to turn those draws into wins.
Cameroon will probably come up a bit short
Throughout these World Cup previews, I've tended to default to overall talent as a tie-breaking factor. In an international tournament, turning a single draw into a win can make all the difference, so I'll give the edge to a squad with more game-breakers.
Through that lens, Cameroon are lacking.
André Onana has the potential to steal a match in net, but it's been a while since we've seen him at his best. Will that lack of action affect his performance? In the midfield, André-Frank Zambo Anguissa has proven to be a capable player with Fulham and Napoli, but it's unclear if he'll single-handedly move the needle in a World Cup. Eric Maxim Choupo-Moting has been around the block — going from Stoke City to PSG and Bayern Munich is certainly something — and Vincent Aboubakar knows how to find the back of the net, albeit at lower levels, but neither of them looks likely to grab Les Lions Indomptables and drag them to victory.
2022 World Cup Group G prediction: Brazil and Serbia advance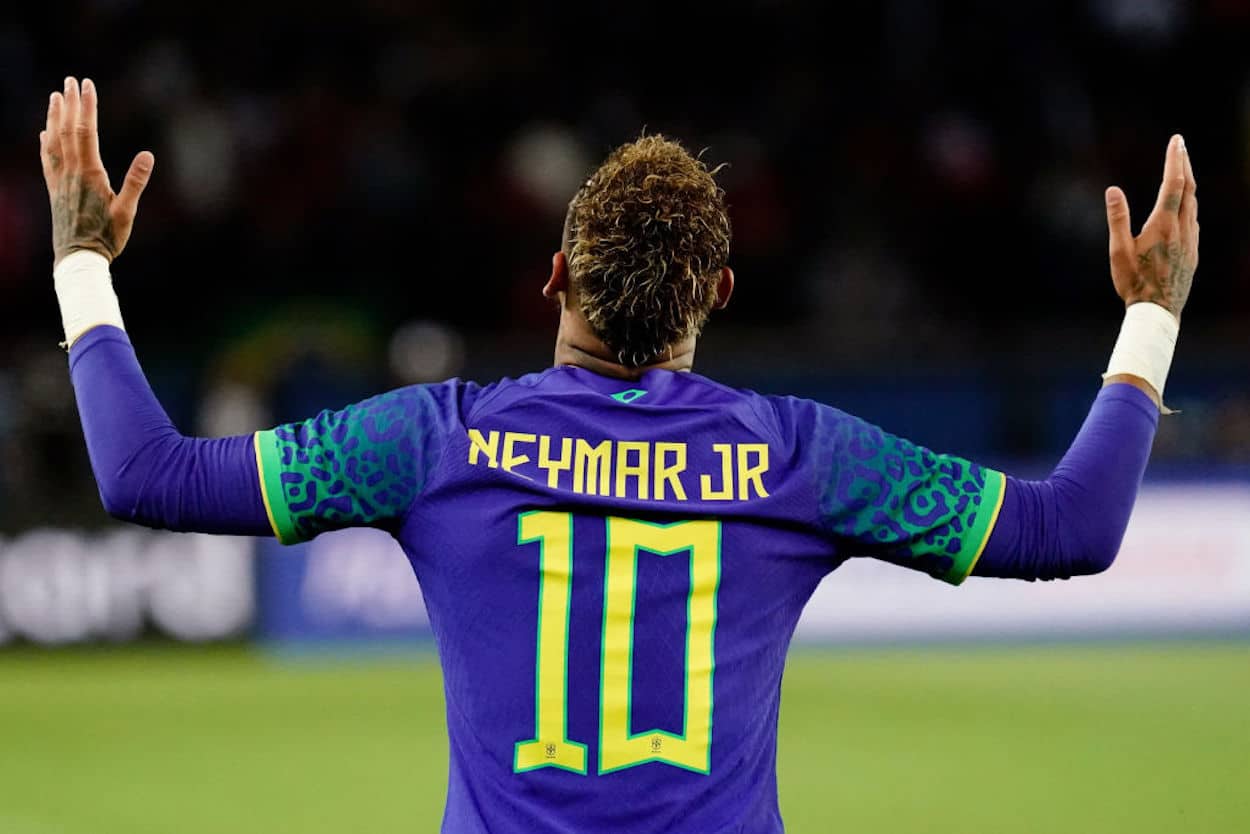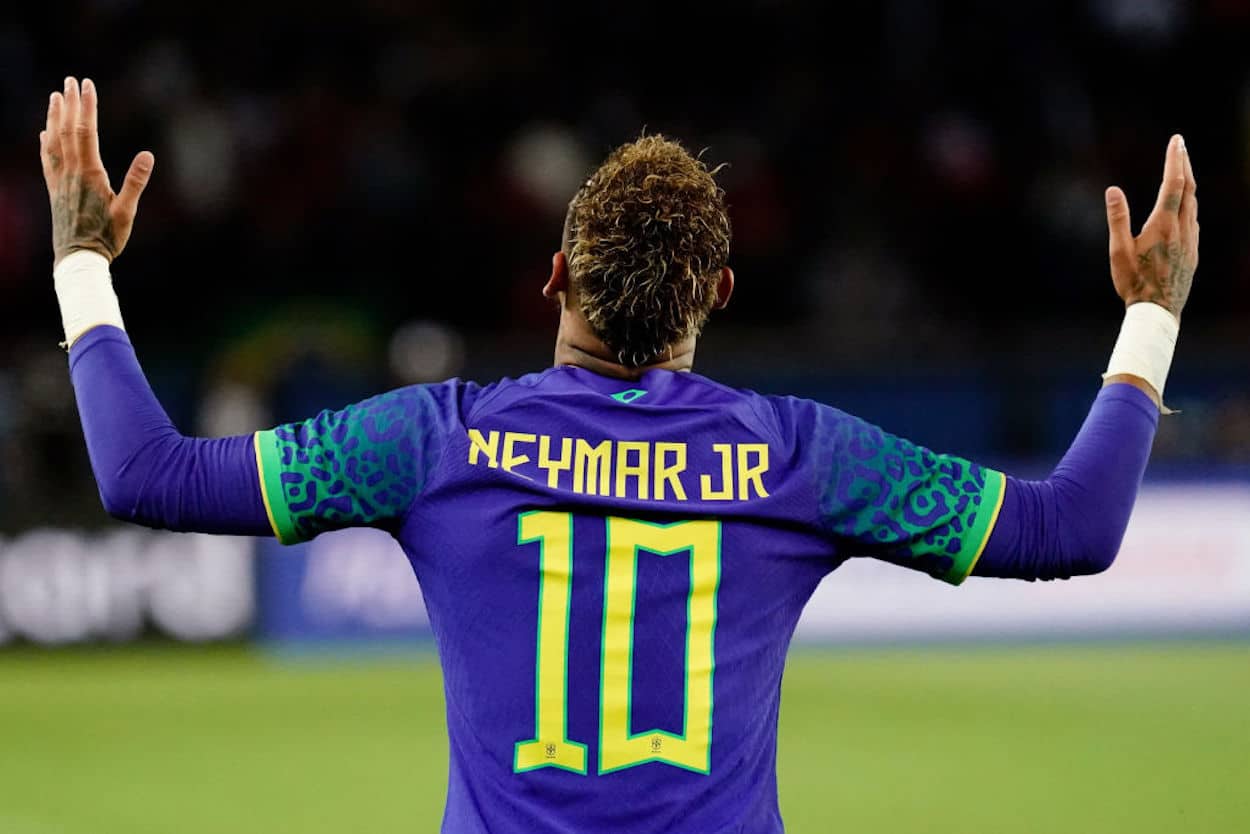 As I said at the start of this piece, it's a pretty safe bet that Brazil will advance into the knockout rounds. There's simply too much talent on that roster to feel anything but confident. After that, though, things get a bit trickier.
While I'd put Serbia and Switzerland on roughly the same footing, I give the former squad the edge. Having two top-notch strikers will make the difference, at least during pool play. Scoring goals can paper over plenty of cracks, and only one of the two nations in question is prepared to do that.
That leaves Cameroon as the hard-luck loser of Group G. Les Lions Indomptables aren't bad by any means and could have been fighting for a second-place spot in another pool, but that's the luck of the draw.
That leaves us with these overall standings:
Brazil
Serbia
Switzerland
Cameroon
Is that how things will actually shake out? At this point, we'll just have to wait and see.
Have thoughts on this topic? Keep the conversation rolling in our comments section below.