2023 American Express Purse and Payouts: How Much Money Will the Winner Take Home?
With the new elevated events on the PGA Tour, it's fair to assume the top players in the Official World Golf Ranking won't be wasting their time at many of the less popular tournaments with smaller purses. That isn't the case at this weekend's American Express, though, as 10 of the top 20 players in the world will be teeing it up in La Quinta, Calif.
It must be more than money bringing the world's best to Southern California this weekend, but there's still a hefty wad of dough up for grabs. So, what is the 2023 American Express purse, and how much money will the winner bank?
How much money will the winner of the 2023 American Express take home?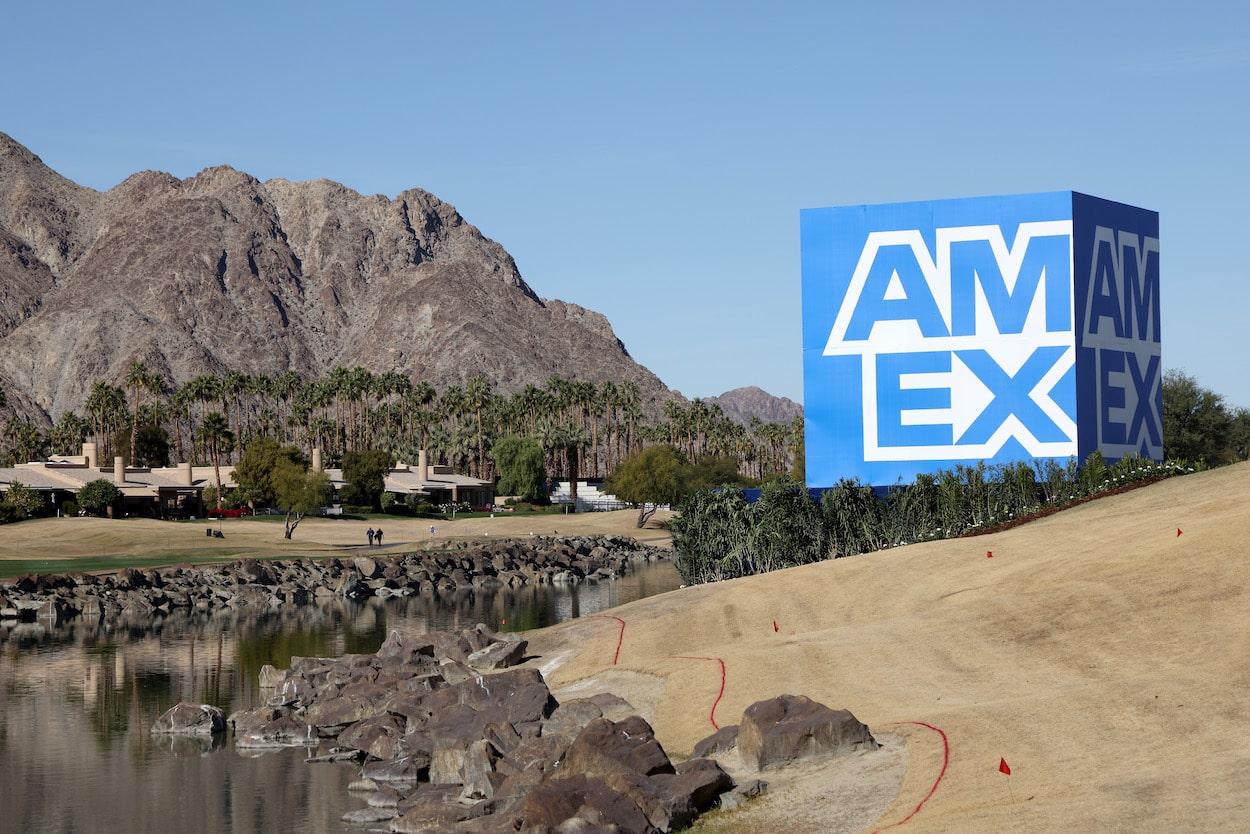 Elevated events are going to dominate the PGA Tour this season. The Sentry Tournament of Champions, the first of 13 elevated events on the 2023 schedule, featured a record purse of $15 million, and that's going to be the smallest purse among the big-money tournaments this year. Most of them will feature purses of $20 million or more.
This weekend's American Express is not one of those events. With just $8 million up for grabs in La Quinta, this will be one of the smaller purses on the 2023 PGA Tour schedule. The winner of the American Express will bank a cool $1.44 million, but he will be the only player in the field who brings home more than $1 million in earnings.
World No. 4 Jon Rahm is the betting favorite to win the American Express, and he deserves to be. The Spaniard won his last start the the Sentry TOC, which came after a T8 and a T4 in his first two starts of the season.
2023 American Express purse and payouts
2023 American Express purse: $8 million
| Finishing Position | Payout |
| --- | --- |
| Winner | $1,440,000 |
| 2 | $872,000 |
| 3 | $552,000 |
| 4 | $392,000 |
| 5 | $328,000 |
| 6 | $290,000 |
| 7 | $270,000 |
| 8 | $250,000 |
| 9 | $234,000 |
| 10 | $218,000 |
| 11 | $202,000 |
| 12 | $186,000 |
| 13 | $170,000 |
| 14 | $154,000 |
| 15 | $146,000 |
| 16 | $138,000 |
| 17 | $130,000 |
| 18 | $122,000 |
| 19 | $114,000 |
| 20 | $106,000 |
| 21 | $98,000 |
| 22 | $90,000 |
| 23 | $83,600 |
| 24 | $77,200 |
| 25 | $70,800 |
| 26 | $64,400 |
| 27 | $62,000 |
| 28 | $59,600 |
| 29 | $57,200 |
| 30 | $54,800 |
| 31 | $52,400 |
| 32 | $50,000 |
| 33 | $47,600 |
| 34 | $45,600 |
| 35 | $43,600 |
| 36 | $41,600 |
| 37 | $39,600 |
| 38 | $38,000 |
| 39 | $36,400 |
| 40 | $34,800 |
| 41 | $33,200 |
| 42 | $31,600 |
| 43 | $30,000 |
| 44 | $28,400 |
| 45 | $26,800 |
| 46 | $25,200 |
| 47 | $23,600 |
| 48 | $22,320 |
| 49 | $21,200 |
| 50 | $20,560 |
| 51 | $20,080 |
| 52 | $19,600 |
| 53 | $19,280 |
| 54 | $18,960 |
| 55 | $18,800 |
| 56 | $18,640 |
| 57 | $18,480 |
| 58 | $18,320 |
| 59 | $18,160 |
| 60 | $18,000 |
| 61 | $17,840 |
| 62 | $17,680 |
| 63 | $17,520 |
| 64 | $17,360 |
| 65 | $17,200 |