2023 Arnold Palmer Invitational Purse and Payouts: How Much Money Will the Winner Take Home?
The Florida swing on the PGA Tour rolls on this week with the Arnold Palmer Invitational at Bay Hill Club and Lodge, and fans should be in for a treat when the best players in the world tee it up in Orlando, Fla. Because this is an elevated event on the 2022-23 PGA Tour schedule, the API will feature 27 of the top 30 players in the Official World Golf Ranking. The only three golfers missing from that bunch have defected to LIV Golf.
Jon Rahm, who's won five of his last nine worldwide starts and has risen to No. 1 in the world, is unsurprisingly the favorite to win the massive cash prize up for grabs this week. So, what is the purse for the 2023 Arnold Palmer Invitational, and how much money will the winner take home?
The winner of the 2023 Arnold Palmer Invitational will bank $3.6 million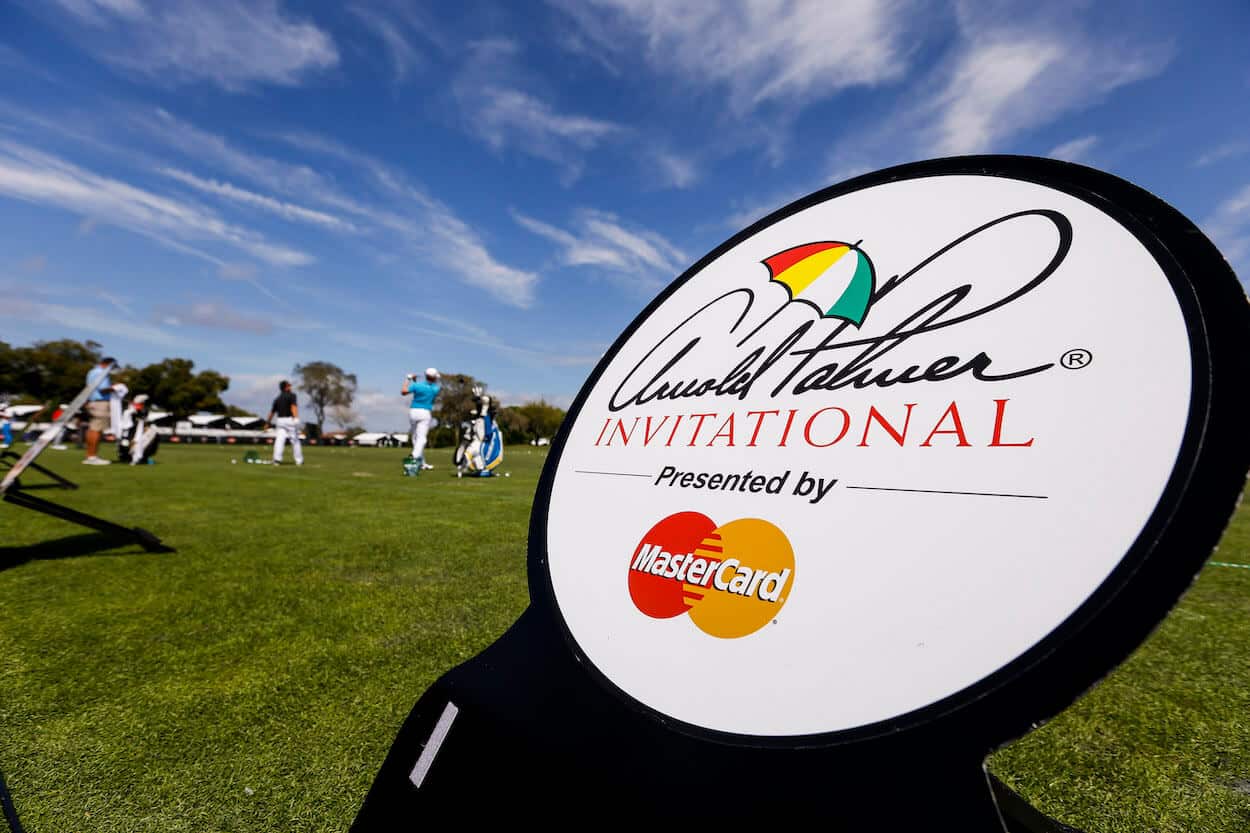 Last week was a quiet tournament for the PGA Tour because the Honda Classic isn't one of the elevated events on the schedule this year. The purse for the Honda was set at just $8.4 million, so most of the top players in the world took the week off.
This week is much different.
The Arnold Palmer Invitational is an elevated event, which means the top-ranked golfers are required to play in the tournament. Elevated events also feature much larger purses than typical PGA Tour events, so those same golfers would likely be here even if they weren't contractually obligated to play.
As is the case for most elevated events, the Arnold Palmer Invitational will offer a purse of $20 million. The winner will take home $3.6 million on Sunday afternoon, which will match the highest payout of the season thus far.
2023 Arnold Palmer Invitational purse and payouts
2023 Arnold Palmer Invitational purse: $20 million
| Finishing Position | Payout |
| --- | --- |
| Winner | $3,600,000 |
| 2 | $2,180,000 |
| 3 | $1,380,000 |
| 4 | $980,000 |
| 5 | $820,000 |
| 6 | $725,000 |
| 7 | $675,000 |
| 8 | $625,000 |
| 9 | $585,000 |
| 10 | $545,000 |
| 11 | $505,000 |
| 12 | $465,000 |
| 13 | $425,000 |
| 14 | $385,000 |
| 15 | $365,000 |
| 16 | $345,000 |
| 17 | $325,000 |
| 18 | $305,000 |
| 19 | $285,000 |
| 20 | $265,000 |
| 21 | $245,000 |
| 22 | $225,000 |
| 23 | $209,000 |
| 24 | $193,000 |
| 25 | $177,000 |
| 26 | $161,000 |
| 27 | $155,000 |
| 28 | $149,000 |
| 29 | $143,000 |
| 30 | $137,000 |
| 31 | $131,000 |
| 32 | $125,000 |
| 33 | $119,000 |
| 34 | $114,000 |
| 35 | $109,000 |
| 36 | $104,000 |
| 37 | $99,000 |
| 38 | $95,000 |
| 39 | $91,000 |
| 40 | $87,000 |
| 41 | $83,000 |
| 42 | $79,000 |
| 43 | $75,000 |
| 44 | $71,000 |
| 45 | $67,000 |
| 46 | $63,000 |
| 47 | $59,000 |
| 48 | $55,800 |
| 49 | $53,000 |
| 50 | $51,400 |
| 51 | $50,200 |
| 52 | $49,000 |
| 53 | $48,200 |
| 54 | $47,400 |
| 55 | $47,000 |
| 56 | $46,600 |
| 57 | $46,200 |
| 58 | $45,800 |
| 59 | $45,400 |
| 60 | $45,000 |
| 61 | $44,600 |
| 62 | $44,200 |
| 63 | $43,800 |
| 64 | $43,400 |
| 65 | $43,000 |