2023 WM Phoenix Open Purse and Payouts: How Much Money Will the Winner Take Home?
The first few months of the PGA Tour schedule are always a bit sleepy. The fields aren't as strong, the purses aren't as big, and the hype isn't as prolific as the spring and summer months because major season is still a ways away.
That starts to shift this week at the Waste Management Phoenix Open, which is commonly known as "The Biggest Party in Golf." Hundreds of thousands of fans will flock to the grounds of TPC Scottsdale Stadium Course this week to watch the best golfers in the world battle for the largest cash prize in tournament history.
So, what is the purse for the 2023 WM Phoenix Open, and how much money will the winner bank?
The winner of the 2023 WM Phoenix Open will bank $3.6 million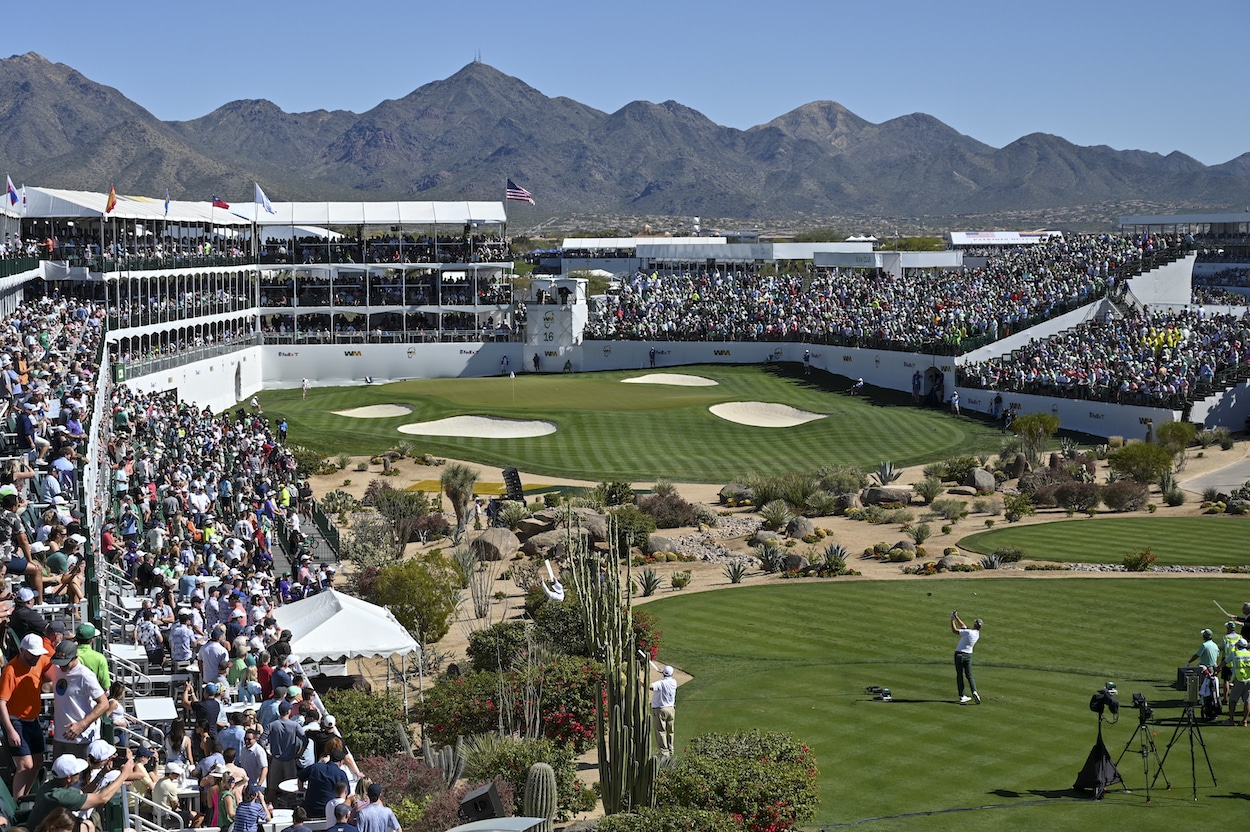 Purses on the PGA Tour have been average at best to start the season. The largest we've seen thus far is the $15 million pool at the Sentry Tournament of Champions last month, where Jon Rahm took home $2.7 million for his come-from-behind victory. Besides Rahm, though, no player has won more than $1.9 million at a single event through four months.
That changes this week, as the elevated event schedule begins to ramp up at the WM Phoenix Open. A total of $20 million will be up for grabs at TPC Scottsdale this weekend, making it the largest purse in tournament history by a large margin.
The winner of the WM Phoenix Open will bank a whopping $3.6 million, which is up more than 100% from last year when Scottie Scheffler took home $1.48 million for his victory.
It's a new era on the PGA Tour.
2023 WM Phoenix Open purse and payouts
2023 WM Phoenix Open purse: $20 million
| Finishing Position | Prize Money |
| --- | --- |
| 1 | $3,600,000 |
| 2 | $2,180,000 |
| 3 | $1,380,000 |
| 4 | $980,000 |
| 5 | $820,000 |
| 6 | $725,000 |
| 7 | $675,000 |
| 8 | $625,000 |
| 9 | $585,000 |
| 10 | $545,000 |
| 11 | $505,000 |
| 12 | $465,000 |
| 13 | $425,000 |
| 14 | $385,000 |
| 15 | $365,000 |
| 16 | $345,000 |
| 17 | $325,000 |
| 18 | $305,000 |
| 19 | $285,000 |
| 20 | $265,000 |
| 21 | $245,000 |
| 22 | $225,000 |
| 23 | $209,000 |
| 24 | $193,000 |
| 25 | $177,000 |
| 26 | $161,000 |
| 27 | $155,000 |
| 28 | $149,000 |
| 29 | $143,000 |
| 30 | $137,000 |
| 31 | $131,000 |
| 32 | $125,000 |
| 33 | $119,000 |
| 34 | $114,000 |
| 35 | $109,000 |
| 36 | $104,000 |
| 37 | $99,000 |
| 38 | $95,000 |
| 39 | $91,000 |
| 40 | $87,000 |
| 41 | $83,000 |
| 42 | $79,000 |
| 43 | $75,000 |
| 44 | $71,000 |
| 45 | $67,000 |
| 46 | $63,000 |
| 47 | $59,000 |
| 48 | $55,800 |
| 49 | $53,000 |
| 50 | $51,400 |
| 51 | $50,200 |
| 52 | $49,000 |
| 53 | $48,200 |
| 54 | $47,400 |
| 55 | $47,000 |
| 56 | $46,600 |
| 57 | $46,200 |
| 58 | $45,800 |
| 59 | $45,400 |
| 60 | $45,000 |
| 61 | $44,600 |
| 62 | $44,200 |
| 63 | $43,800 |
| 64 | $43,400 |
| 65 | $43,000 |