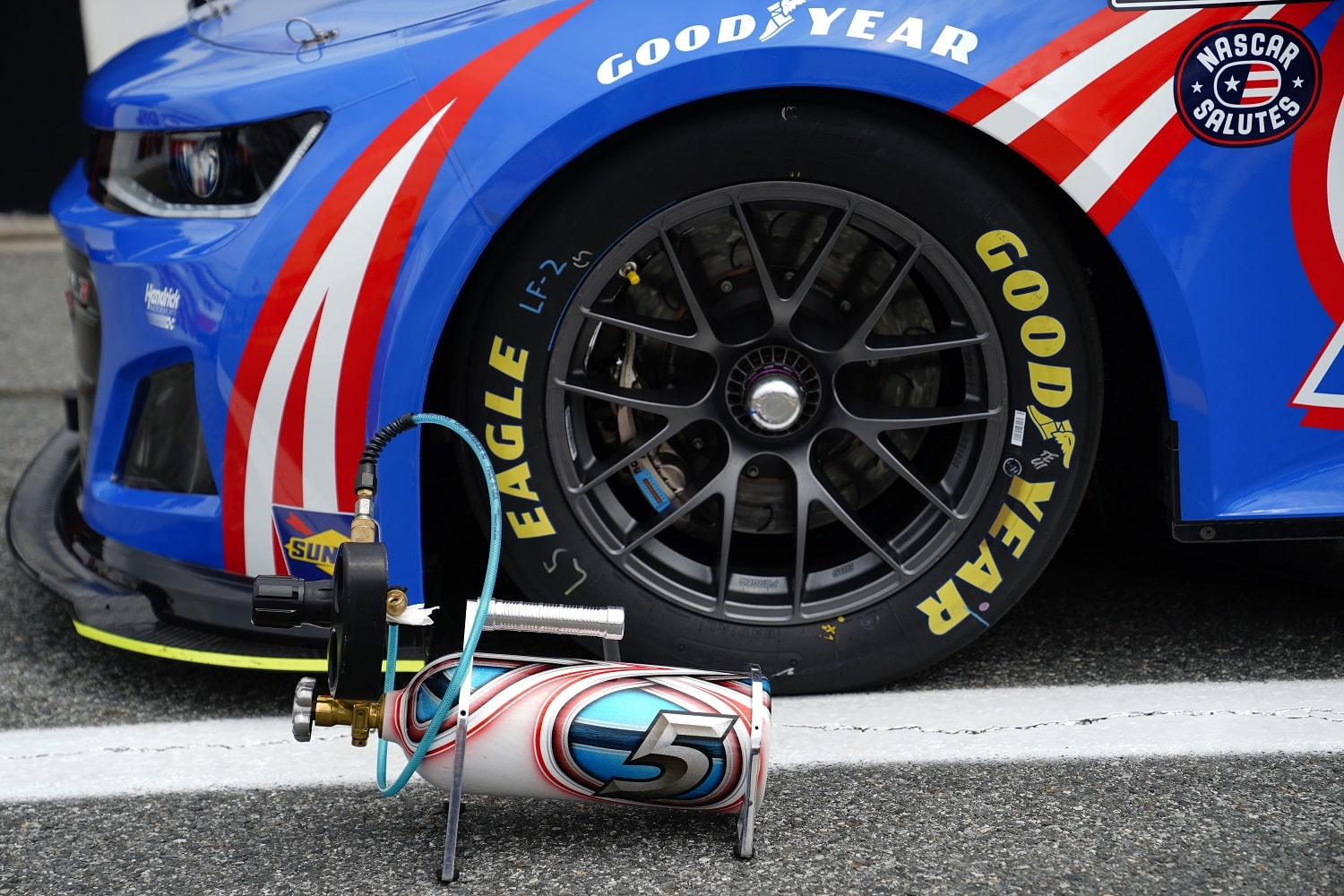 3 NASCAR Drivers Are Testing Tires to See Whether Short-Track Racing Is Dead in 2022
Goodyear is testing tires at Martinsville as NASCAR looks to avoid another embarrassing showing on short tracks by the Next Gen car.
Not everyone in the NASCAR Cup Series got a full extra week of vacation time after Sonoma. NASCAR has enlisted Kyle Busch and a couple of other drivers to participate in a test Tuesday and Wednesday.
It will either be a step toward making short-track racing bearable to watch again or confirmation that fans can blow off Richmond, Martinsville, and Bristol later this year with no fear of missing something.
NASCAR's Next Gen cars have disappointed on short tracks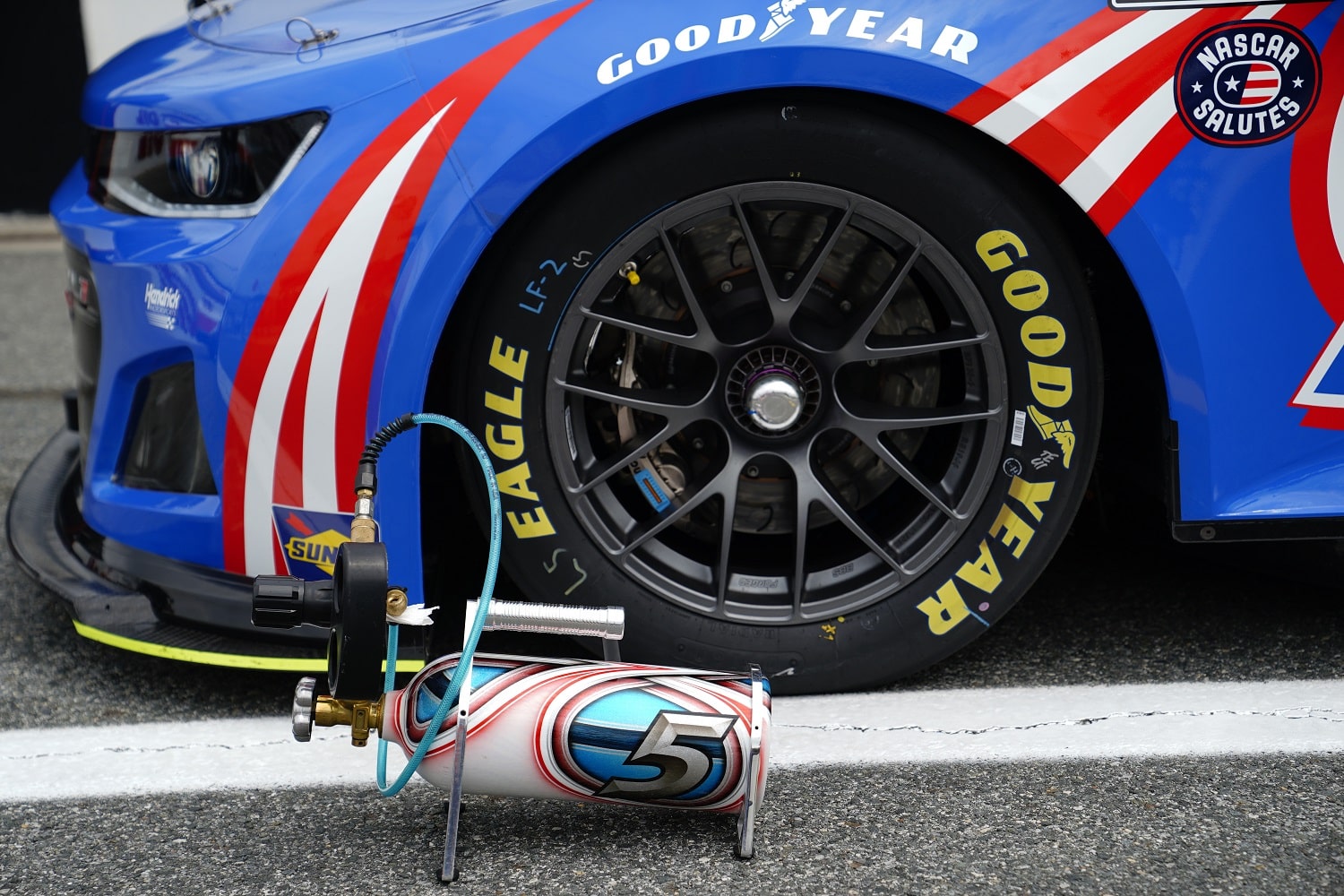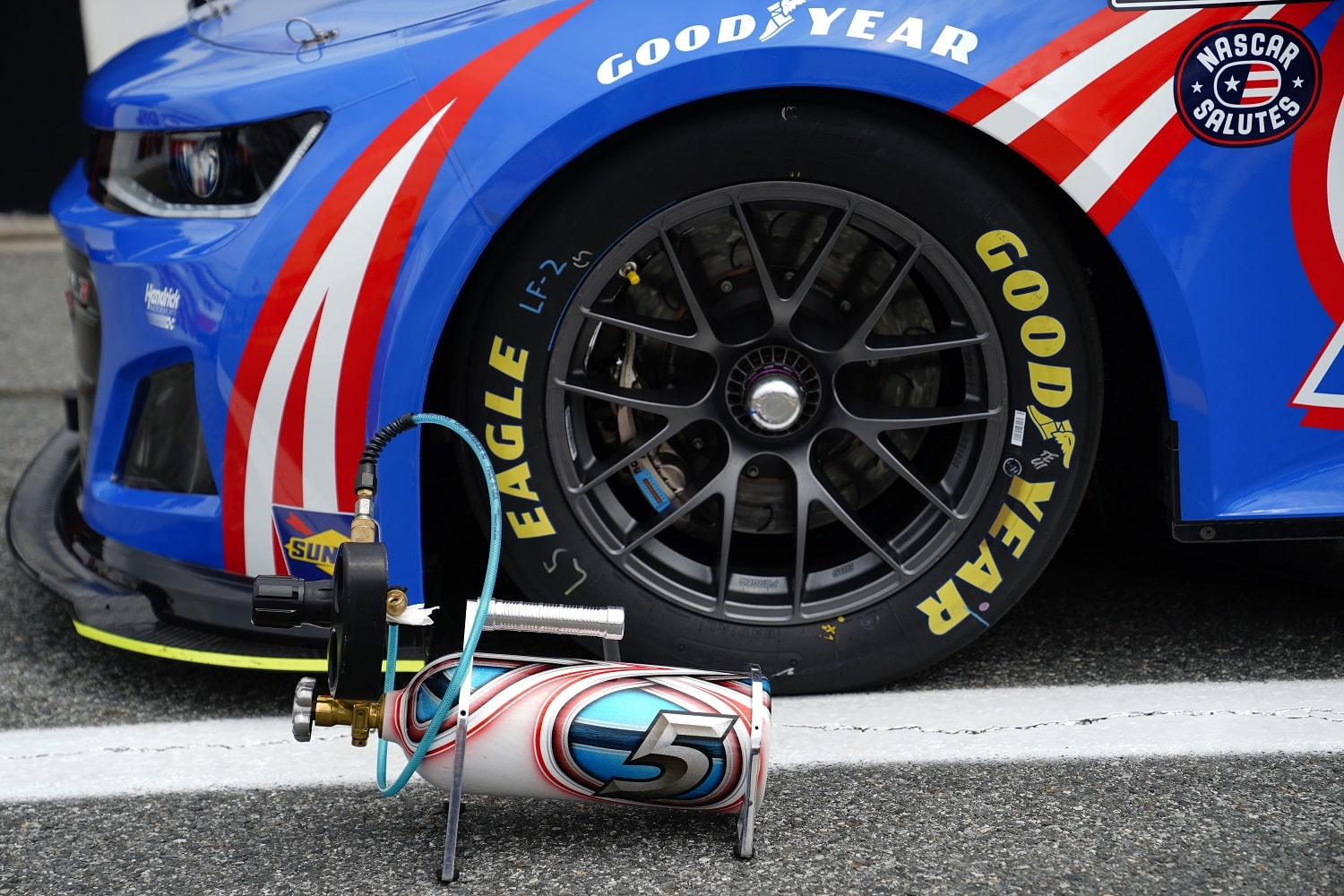 With a few exceptions, the first-year Next Gen car has performed well on NASCAR Cup Series ovals that are a mile or longer. Multiple factors go into setting cars up for a race, including the length of the track, the age and composition of the surface, and the banking of both the corners and the straightaways.
Invariably, how the tires handle those variables as well as the weather go a long way toward determining whether there is quality racing. More so than anything else, fans measure that by drivers' ability to execute passes. And that's where the races at Richmond and Martinsville, won by Denny Hamlin and William Byron, respectively, came up short.
Fans noticed the drivers struggling in those races. Weekly polling on Twitter by Jeff Gluck of The Athletic gave Martinsville one of the lowest scores ever. Richmond's score was considerably better but still among the lowest this season. Bristol, another short track, also fared poorly, but that race was the now-annual dirt track event.
All three tracks will be hosting races again in the second half of the season. With two of them playoff races, the stakes are high this week as Goodyear enlists NASCAR drivers to do testing at Martinsville that hopefully improves the racing.
NASCAR is trying to avoid a replay of the April fiasco at Martinsville
Just days after William Byron won the spectacularly boring Blue-Emu Maximum Pain Relief 400 at Martinsville in April, NASCAR senior VP of competition Scott Miller revealed that additional Goodyear tire testing was planned at Martinsville.
Cold temperatures on the day of the race meant the cars weren't putting down rubber, especially on Martinsville's concrete corners. It led to drivers largely queueing up single file in a safe lane and not taking chances to move up.
The temperatures could potentially be as frigid for the Oct. 30 return to the track for the final elimination race before the Championship 4. A replay of the April fiasco would be humiliating for NASCAR. Data from testing Tuesday and Wednesday could go a long way toward making inroads at Martinsville, with residual benefits for Richmond and Bristol.
Kyle Busch is one of three drivers testing at Martinsville
While tires figure to be a big part of what NASCAR scrutinizes during this test, Fox Sports' Bob Pockrass tweeted that tweaks to the underbody of the Next Gen car might also be in the mix.
The drivers doing the testing are Kyle Busch (Joe Gibbs Racing), Austin Cindric (Team Penske), and Tyler Reddick (Richard Childress Racing). NASCAR runs a variety of tests throughout the year and often enlists three teams at a time to provide drivers. That way, no organizations are overly burdened with requests and none gain a competitive advantage. In turn, the teams rotate their drivers based upon availability.
Busch finished seventh, Cindric 11th, and Reddick 18th at Martinsville in April.
Based upon what NASCAR and Goodyear learn from them this week, NASCAR is expected to conduct a broader test involving more teams and drivers in August, again at Martinsville.
All stats courtesy of Racing Reference.
Like Sportscasting on Facebook. Follow us on Twitter @sportscasting19 and subscribe to our YouTube channel.