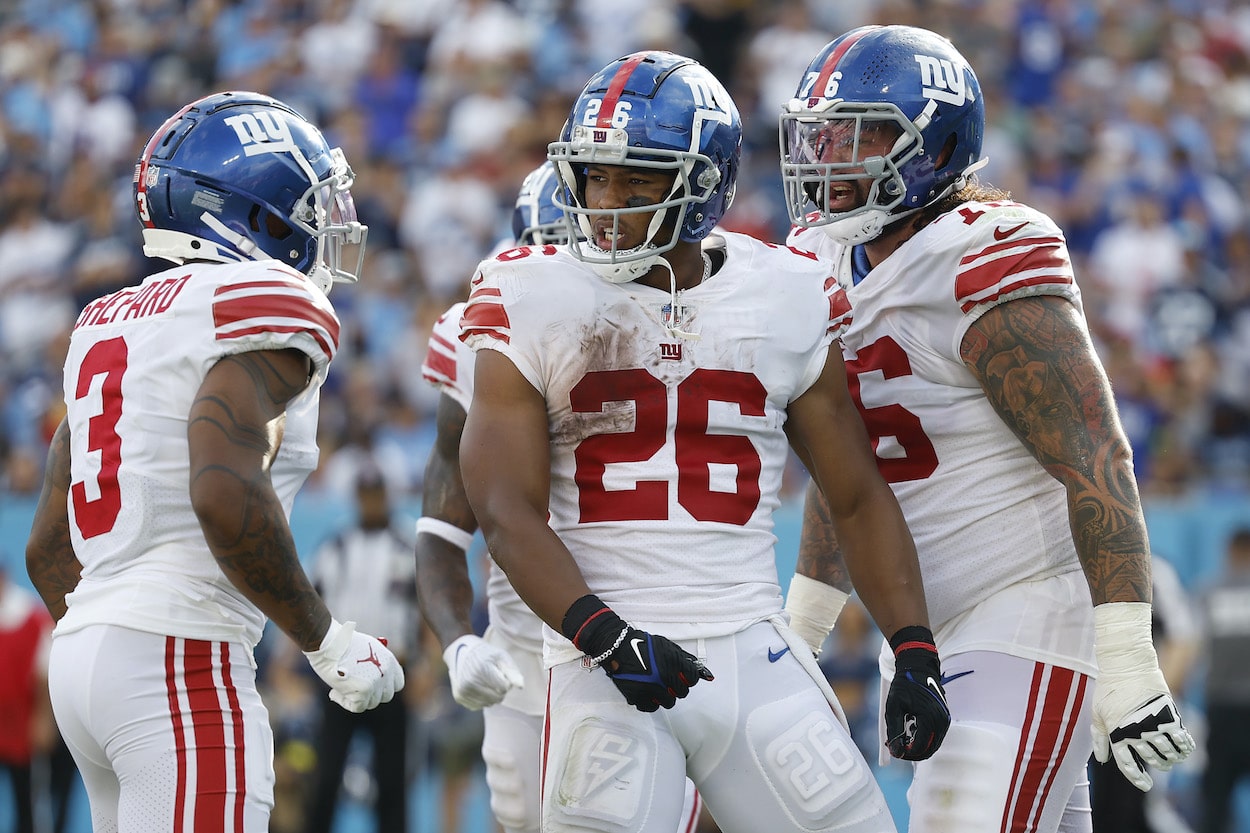 3 NFL Week 1 Overreactions in the Betting Market You Can Exploit in Week 2
It's officially overreaction week in the NFL, and if you're smart, you can profit on it big time.
Week 2 is overreaction week on the NFL calendar every year. Sportsbooks know casual bettors are going to ride the teams that looked great in Week 1 and fade the teams that flopped, so they adjust the Week 2 lines to protect themselves.
That creates inherent value in the betting market if you know where to find it. The NFL is a week-to-week league, so just because a team overperformed or underperformed in Week 1 based on its expectations, that doesn't mean it'll look the same in Week 2.
So, let's check out the three most glaring overreactions in the betting market and find ways to exploit them this weekend.
New York Giants -2.5 vs. Carolina Panthers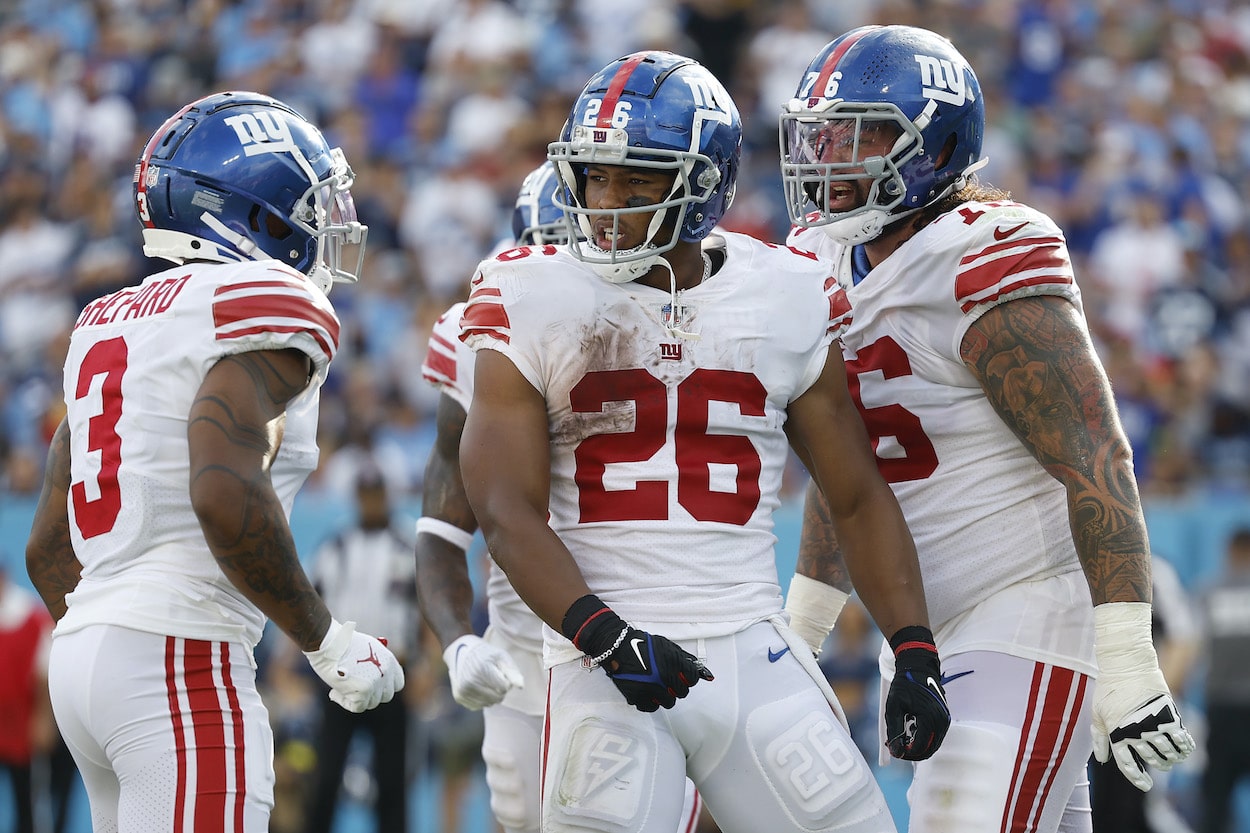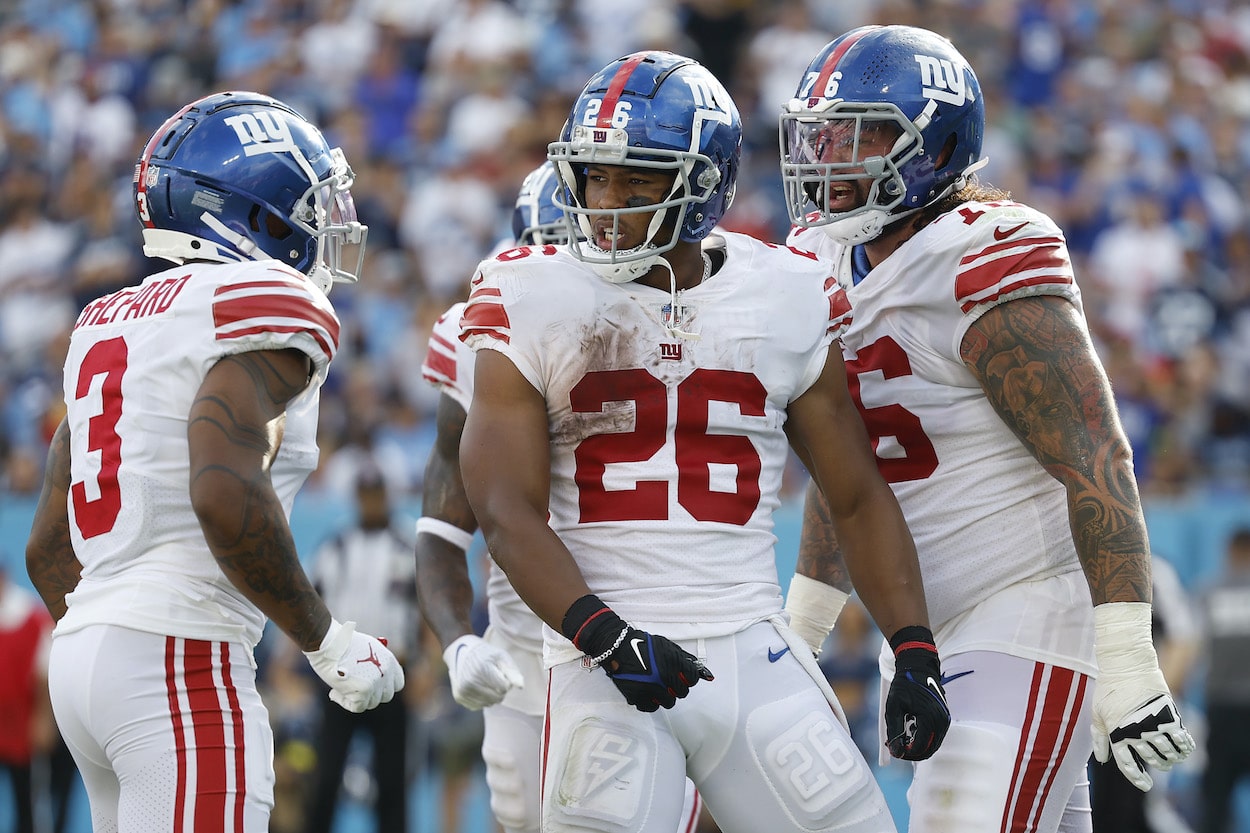 After their thrilling win against the Tennessee Titans in Week 1, the Giants officially have a winning record for the first time since 2016. Six years! The Giants rode Saquon Barkley's 194 total yards and Brian Daboll's fearless play-calling to an impressive upset, which created a puzzling spread for their Week 2 matchup.
New York opened as a 2.5-point home favorite against the Panthers, who lost by two points to the Cleveland Browns in Week 1. This spread was a pick'em in the lookahead market before the season.
In my opinion, the Giants are getting too much credit for barely beating a bad Titans team on Sunday. Barkley had nearly half of New York's 394 yards in the contest, and the passing game didn't inspire much confidence with a below-average group of wide receivers. As for the Panthers, Baker Mayfield looked much better in the second half once the emotions of his revenge game wore out. Carolina had a more talented roster than New York entering the year, and that hasn't changed after one game.
If this spread ever hits three, it should be an immediate bet. I still like the Panthers at +2.5, and Carolina up to +8.5 might be my favorite six-point teaser leg of the week.
Cleveland Browns -6 vs. New York Jets
The Jets didn't look too impressive against the Baltimore Ravens in Week 1 based on the final score of 24-9, but that's a bit misleading. New York held Baltimore's elite running game to just 63 yards on 3.0 yards per carry. The Ravens' three touchdowns all came on longer pass plays, and one of them came right after a 20-yard shank of a punt by Braden Mann.
The Jets actually outgained the Ravens in the game, 378-274. They moved the ball into Baltimore territory five times, but a missed field goal, a lost fumble, and a fourth-down stop at the six-yard line cost them at least nine points.
New York should have success against Cleveland's run-heavy offense in Week 2, and if they can avoid those mistakes on offense and special teams, this should be a close game in the end. Jacoby Brissett shouldn't be a six-point favorite against any team, even if it is the lowly Jets.
Los Angeles Rams -10.5 vs. Atlanta Falcons
The Rams looked completely lost in their 31-10 loss to the Buffalo Bills, but it's entirely possible the Bills are that much better than every other team in the NFL right now. Against the Atlanta Falcons in Week 2, Matthew Stafford and Cooper Kupp should have a field day against a defense that allowed Jameis Winston to throw for 213 yards and two touchdowns in the fourth quarter alone last week.
The lookahead line for this matchup was set at Rams -13.5 in the preseason, so three points seems a bit drastic based solely on how both teams played in Week 1. Don't be surprised if LA bounces back in a big way and handles Atlanta by more than two touchdowns.
Like Sportscasting on Facebook. Follow us on Twitter @sportscasting19.
How to get help: In the U.S., contact the National Council on Problem Gambling helpline at 1-800-522-4700.