3 People Never Wanted Stephen Curry to Play for the Warriors
Stephen Curry is one of the best players the Golden State Warriors have ever had, but three people never wanted him to play there.
Stephen Curry was one of the most polarizing players in the 2009 NBA Draft. He recorded excellent numbers at Davidson and had NBA players and scouts amazed at his ability to create off the dribble and shoot from long range, but his relative lack of size scared off some people. The Golden State Warriors weren't scared, but as the NBA draft process rolled around there three people who did not want to see Steph Curry play there. Who are they? We'll get to that in a minute, but first, let's look at Curry's remarkable career so far.
Who messed up the most by not drafting Stephen Curry?
The first team that comes to mind when discussing this draft is the Minnesota Timberwolves. The Timberwolves had the fifth and sixth picks, and they selected two point guards! Unfortunately, neither of them are in the conversation for greatest point guard ever as Stephen Curry is.

Minnesota took Ricky Rubio out of Spain with the No. 5 pick, and Johnny Flynn from Syracuse at No. 6. Rubio was considered the best passer to come into the league in a long time, and he had a lot of experience playing for Spain's national basketball team.

Flynn was a combo guard out of Syracuse who had the length and explosive first step to get to the hoop. Rubio had a solid career in Minnesota, but he wasn't the stud the team expected him to be. Meanwhile, Flynn's career lasted just three season due to injuries. If the Timberwolves selected Curry at No. 6 instead of Flynn, who knows how dynamic the Timberwolves offense would have been?

Memphis should also really kick themselves after selecting one of the all-time great busts in Hasheem Thabeet at No. 2. The center's weaknesses at both ends of the floor were exposed during the NCAA tournament, but the Grizzlies didn't worry about his lack of strength in the middle. Thabeet's Memphis career lasted a season and a half. A Stephen Curry-Marc Gasol-Mike Conley trio would have been great to see out West.

His accomplishments make him an all-time great
All Stephen Curry has done since entering the league is win three NBA titles in four years, be the league's first unanimous MVP, and become a six-time All-Star. Pretty boring stuff, right? Actually, he has put up a Hall of Fame-worthy career, and he is widely considered the greatest shooter in league history. About the only accolade Curry doesn't own is an NBA Finals MVP, but if the Warriors win the title in 2019, he might scale that mountain.

Minnesota (and Memphis) fans should be furious at the front office for passing up a generational talent, and they can only wonder how good their team would've been with Curry as the face of the franchise.

Who didn't want Curry to play for the Warriors?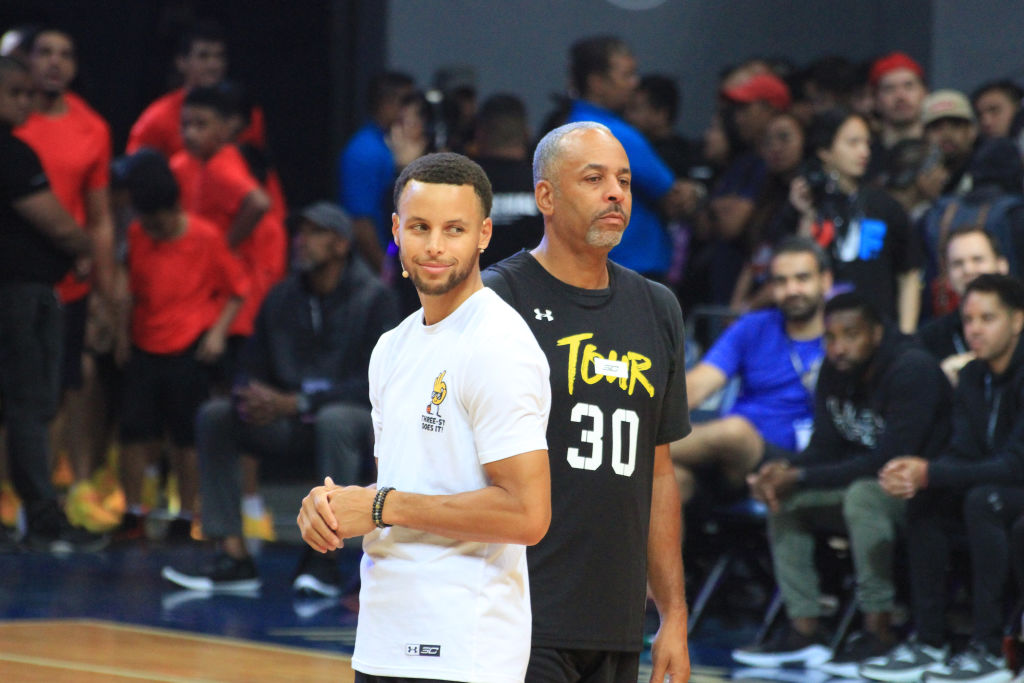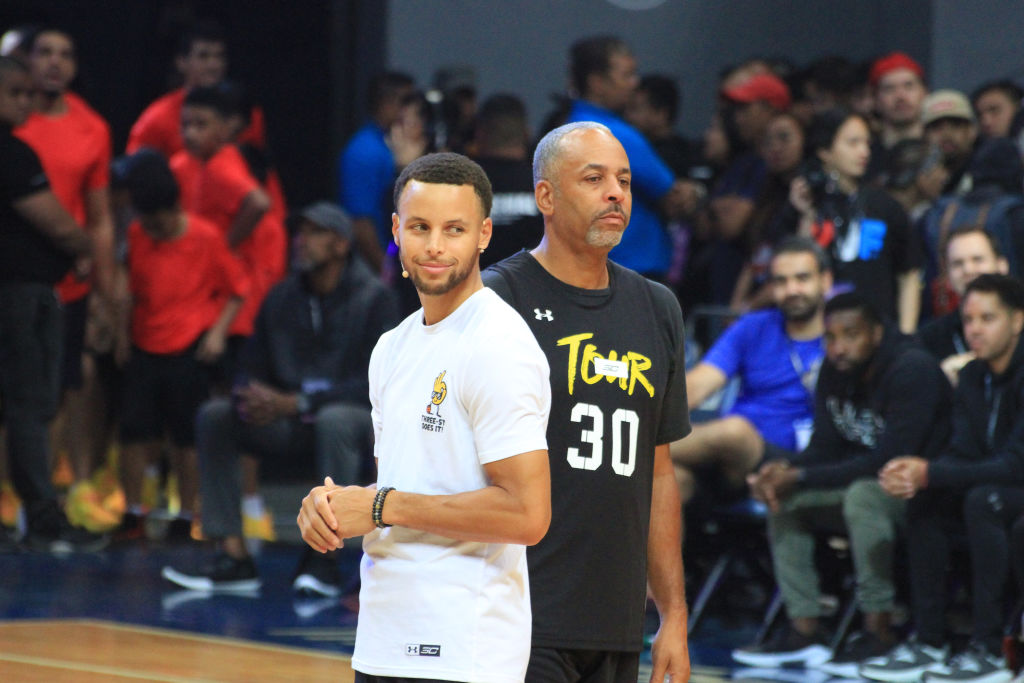 Based on what he's done in his career, it's hard to imagine any team turning down a chance to draft Stephen Curry now. Good fortune sent Curry to Golden State, but three people didn't want him to go there. So who are they?

The three people who didn't want Golden State to draft Curry were his mom, his dad, former NBA Player Dell Curry, and Steph himself. Curry didn't want to play for Golden State because they didn't work him out before the draft, so he had no information about the team's culture or organization.

His dad didn't want him to go to Golden State because of the team's history of losing. Dell Curry even spoke to Warriors head of basketball, Don Nelson, and asked him not to draft his son. Dell Curry felt the uptempo style of the New York Knicks and their coach, Mike D'Antoni, suited Stephen Curry better.

Nelson didn't listen to them, however, and selected Curry with the No. 7 pick. It was a huge surprise to see him fall, and a few teams were kicking themselves for passing on the talented guard. We're guessing all three Currys don't mind how it all played out.