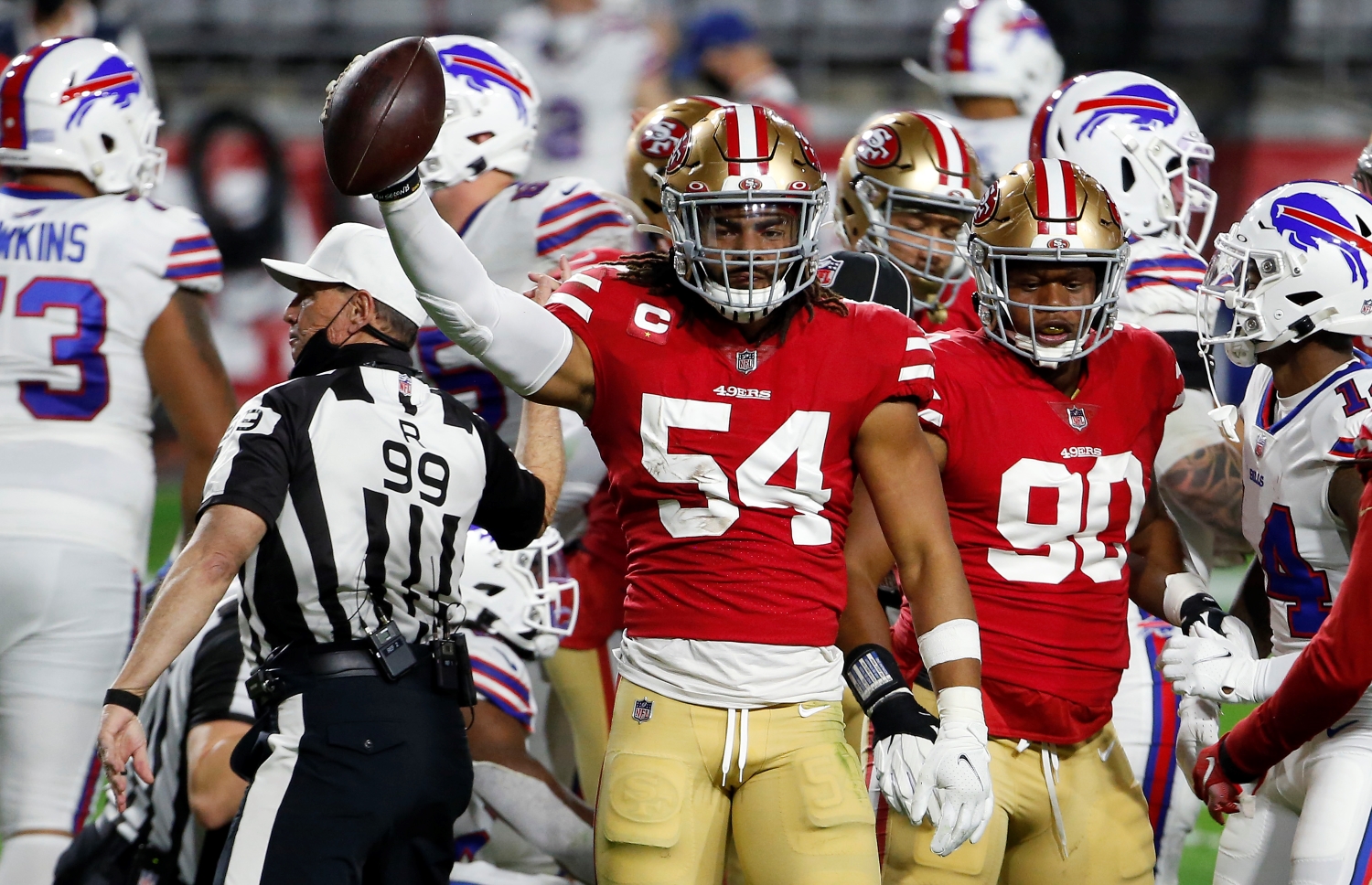 49ers Star Fred Warner Just Taught His Peers a $95 Million Lesson on How to Negotiate a True Player-Friendly Contract
By signing a $95 million contract extension that contains some player-friendly language, 49ers linebacker Fred Warner just taught his peers an important lesson on how to negotiate a new deal.
Despite having to wait until the second day of the 2014 NFL Draft to hear his name called, it hasn't taken long for Fred Warner to prove he should have been selected significantly earlier. Luckily for the San Francisco 49ers, they've gotten Pro Bowl-caliber production out of a player who hasn't cost much. However, Warner won't be such a bargain anymore. 
By quickly developing into an elite linebacker, the 24-year-old put himself in a position for a substantial raise. And based on the details of his record-setting deal, Warner just taught his peers a $95 million lesson on how to negotiate a truly player-friendly contract.
Fred Warner's rapid rise from third-round pick to highest-paid inside linebacker in NFL history
The 49ers sure know how to scout linebackers, right? The same franchise that once had a defense built around the dominant homegrown duo of Patrick Willis and NaVorro Bowman found another future star at the position in the 2018 draft by taking Warner with the 70th overall pick. The 6-foot-4, 236-pound linebacker entered the NFL as a high-upside prospect with an impressive collegiate resume. Warner totaled 262 tackles (32.5 for loss), 6.5 sacks, seven interceptions, 13 passes defended, three forced fumbles, and five fumble recoveries in 48 games at BYU. And he picked up right where he left off in his first season as a pro football player.
Warner started all 16 games at middle linebacker as a rookie, and he finished the year with 124 total tackles and six passes defended. In his second season in San Francisco, Warner showcased the complete skill set that made him an early-round pick. In addition to racking up 118 tackles, he totaled three sacks, five quarterback hits, nine passes defended, and three forced fumbles for a 49ers team that came agonizingly close to winning Super Bowl 54.
Although his team finished the 2020 season with a disappointing 6-10 record, Warner had himself quite the year. Thanks to his sideline-to-sideline speed and ability to diagnose plays, the California native set himself up for a life-changing raise. In addition to receiving his first Pro Bowl selection, Warner earned the ultimate sign of respect by getting named first-team All-Pro.
With one of their most important players nearing the end of his rookie contract, the 49ers made a record-setting investment on Wednesday. They signed Warner to a five-year, $95 million extension that makes him the highest-paid inside linebacker in league history. And when you delve deeper into his contract, it's clear he scored the definition of a player-friendly deal.
The 49ers star just taught his peers a $95 million lesson on how to land a true player-friendly contract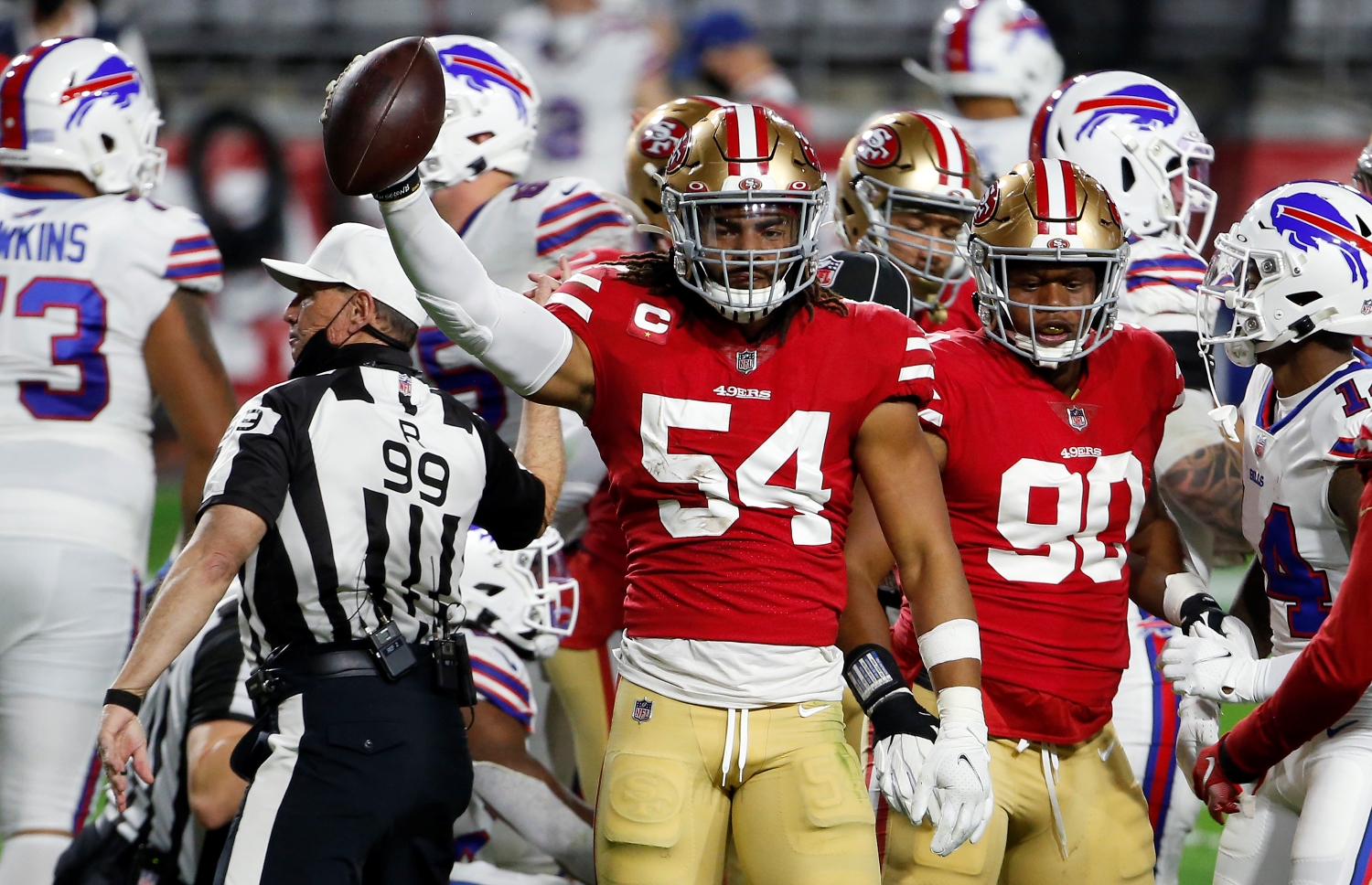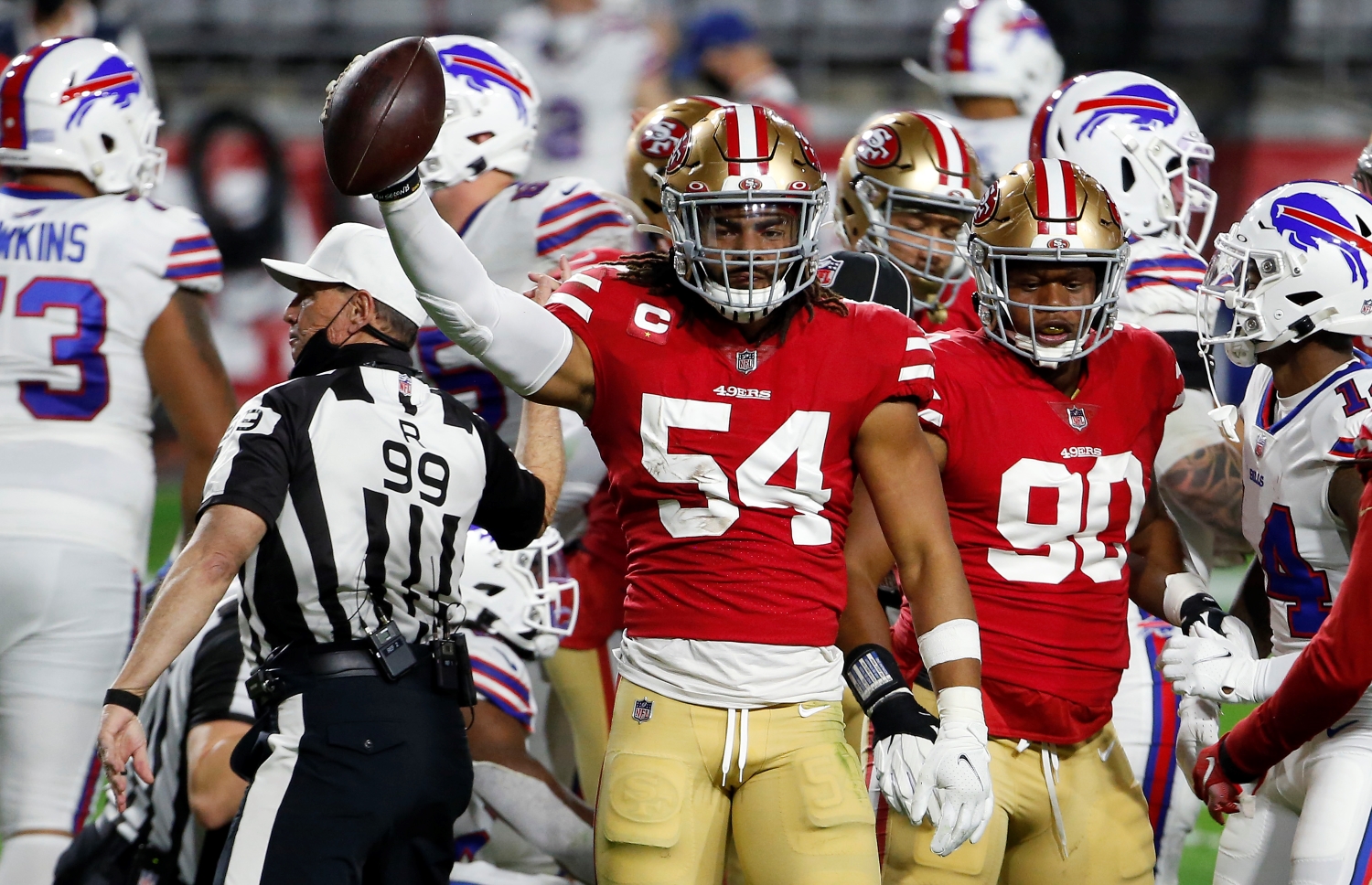 Numbers don't always tell the whole story. After all, NFL contracts often contain language that can drastically affect how much a player will get paid in the future. From injury clauses to workout bonuses to statistic-based incentives, there are several ways teams can protect themselves from a financial perspective.
However, in Warner's case, he looks like the obvious victor at the negotiating table. After all, his deal with the 49ers has a unique structure that makes it incredibly player-friendly.
According to NFL Network Insider Ian Rapoport, Warner's five-year extension essentially has two deals in one. Under the first scenario, the final two years automatically void, which would give the linebacker $54.9 million in new money over three years. That would put him slightly ahead of Bobby Wagner, who signed a three-year, $54 million extension with the Seattle Seahawks in 2019. More importantly, Warner would edge out his peer in terms of the percentage of his contract that's guaranteed over four total years (69% for Warner compared to 61% for Wagner).
Rapoport explained that the 49ers can buy back the final two years of Warner's deal (after it voids) by paying him $21.85 million in 2025. The All-Pro linebacker would total $76.8 million in new money under that scenario. Not a bad outcome for Warner, right?
NFL players who have any sort of leverage at the negotiating table should look at his deal as the ultimate model of what to shoot for. Warner got a higher percentage of his contract guaranteed than the previous record holder, and he has the chance to make almost $100 million and hit free agency again right after he turns 30. If he continues to play at a high level and stay healthy (he's never missed a regular-season game through three years), Warner should have a chance to cash in again. So, not only did he receive long-term financial security, but he also maintained the flexibility to get paid again in the future.
Warner's new deal should set the stage for other linebackers to cash in on their success
Who will be the next linebacker to sign a big-money extension?
While it remains to be seen if anyone will top Warner's $95 million deal, don't be surprised if a few of his peers receive quite a bit of guaranteed money, too.
Darius Leonard looks poised to become the highest-paid player on the Indianapolis Colts. On the same day Warner signed his record-setting deal, ESPN's Adam Schefter reported that the talented linebacker is expected to sign a four-year extension worth "north of $19 million per year."
Meanwhile, 2018 first-round pick Tremaine Edmunds also looks like a top candidate to receive a long-term deal from his current team. The two-time Pro Bowler will become a free agent in 2023, so the Bills have to figure out a price that will get him to extend his stay in Buffalo.
Of course, thanks to Fred Warner, Edmunds should have a clear number in mind when he sits down at the negotiating table.
All statistics courtesy of Pro Football Reference. All contract data courtesy of Spotrac.