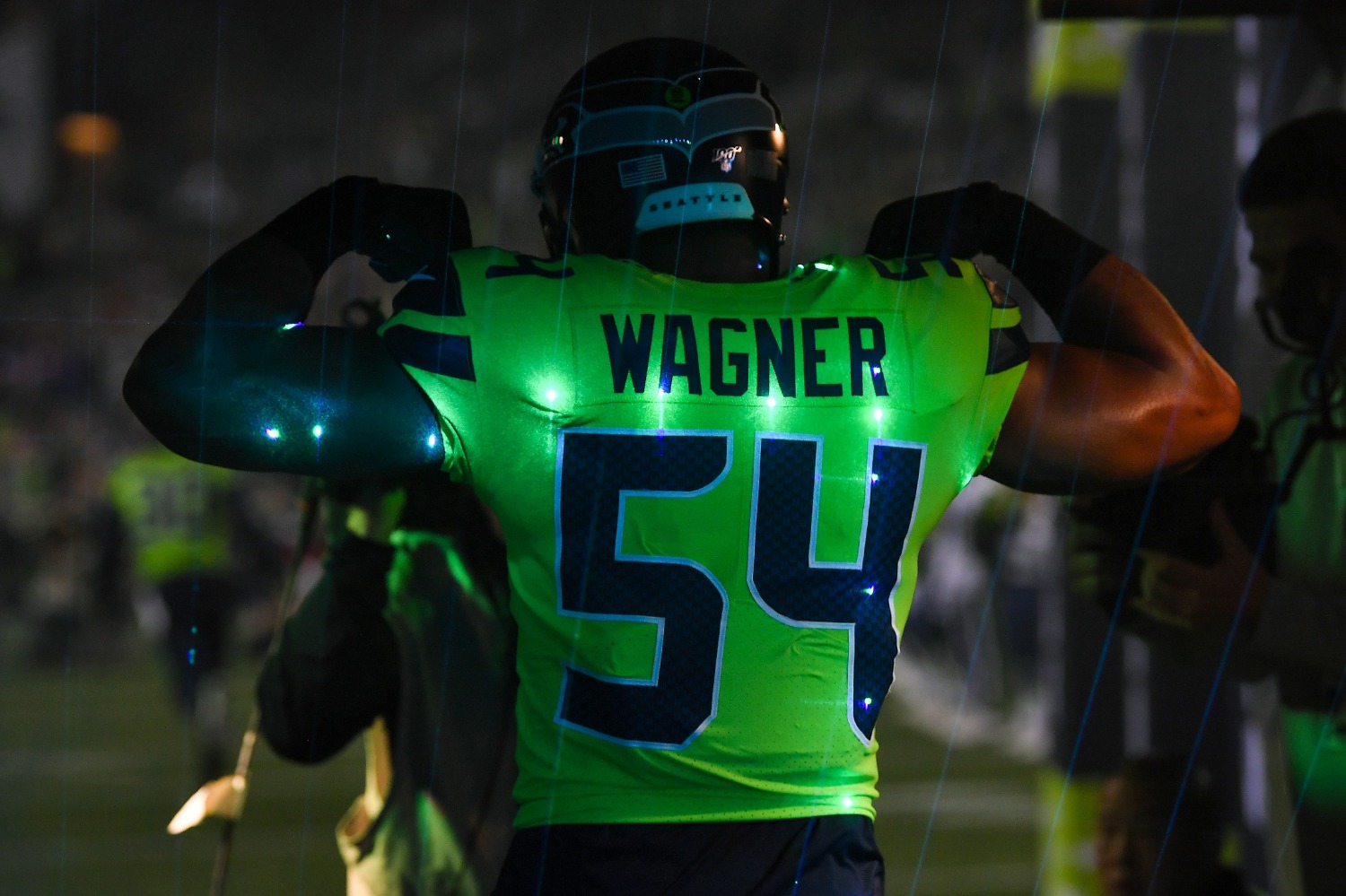 Seahawks Star Bobby Wagner Joins Forces With Former Amazon and Microsoft Executives
Seahawks linebacker Bobby Wagner is the best linebacker in the NFL. Seattle's defensive leader is also a rising star in the business world.
Bobby Wagner may not have been a household name prior to the 2012 NFL draft, but the former Utah State standout wasted no time showing why the Seattle Seahawks invested a second-round pick on the speedy linebacker. Since he first stepped foot on an NFL field, he has dominated from whistle to whistle and carved out at a reputation as the league's best linebacker.
The 30-year-old has another budding career that doesn't involve tackling running backs or blitzing quarterbacks. Rather, the highest-paid linebacker in NFL history has put his fortune to good use in the business world. And recently, Bobby Wagner joined forces with former executives from Amazon and Microsoft to begin his foray into venture capitalism.
Bobby Wagner has carved out a Hall of Fame career in Seattle
It seems insane that 46 players went off the board before the Seahawks snagged Bobby Wagner with the 47th pick in the 2012 NFL draft. Despite being the sixth linebacker selected, the athletically gifted and highly-intelligent former small-school star quickly proved that he should have gone much earlier in the draft.
Entrusted to call the defense, Wagner started 15 games as a rookie and racked up 140 tackles (nine for loss), two sacks, three interceptions, and two passes defended. He followed up with another outstanding campaign that resulted in the Seahawks winning their first Super Bowl title in franchise history.
Although Wagner failed to earn individual recognition for his terrific first two years, he has more than made up for it. Seattle's top defender has earned Pro Bowl honors in each of the last six seasons. Wagner has also earned five first-team All-Pro selections, just two fewer than Hall of Fame linebacker Ray Lewis.
Widely viewed as the best overall linebacker in the NFL, Bobby Wagner has been paid well for his services. In fact, he displayed some of his own business savvy last summer when he went to the negotiating table with the Seahawks.
The Seahawks star negotiated his own record-setting contract
Typically, pass-rushing linebackers break the bank much more than inside linebackers. Yet, that hasn't stopped Bobby Wagner from scoring massive paydays. His value both on and off the field resulted in the Seahawks investing significant financial resources to keep him around.
In 2015, the Seahawks signed their defensive star to a four-year, $43 million extension. The deal included nearly $20 million guaranteed and an $8 million signing bonus. That represented a massive raise for the former second-round pick. Wagner's rookie deal totaled just $4.3 million.
The perennial All-Pro earned every penny of that extension. So when it came time to negotiate another extension last July, Wagner took an interesting route. While most NFL players rely on an agent to negotiate their contract, the NFL 2010s All-Decade Team member took care of business himself.
Negotiating on his own behalf, Wagner inked a three-year, $54 million deal. His three-year extension included a whopping $40.2 million guaranteed, including a $15 million signing bonus.
Armed with a record-setting contract, Bobby Wagner didn't waste his fortune on frivolous expenses as other NFL stars have in the past.
Wagner joins forces with former Amazon and Microsoft executives
Countless athletes have utilized their fortunes to delve into the business world. Former Atlanta Falcons running back Warrick Dunn utilized his $36 million career earnings to purchase part of his former team. Tom Brady has carved out his niche in the health and fitness industry with his TB12 brand.
Other athletes like LeBron James and Kevin Durant have invested in pro soccer franchises. And of course, Michael Jordan became a billionaire with savvy business investments and endorsement deals.
Bobby Wagner has taken a different route in the business world. According to ESPN, the Seahawks linebacker recently founded Fuse Venture Partners. He will be working alongside former Microsoft executive John Connors and former Amazon executive Satbir Khanuja.
The firm is in the early stages of venture capital fund investing out of Seattle. As a Los Angeles native, Wagner gets inspiration from Magic Johnson, who has reportedly built a $1 billion business empire.
"If I can get to where that level's at — or when I get to that level — and we start investing in things together, that would be amazing," Wagner told ESPN in a phone interview this week.
Wagner also looks forward to setting an example for young Black entrepreneurs. Plus, his self-negotiated contract could open other players' eyes to the benefits of learning more about the contractual process.
"If I can be a better businessman than I am a football player, that would be pretty successful, because the bar is set pretty high," Wagner said. "I just want to be someone that a football player can look at and say this guy dominated on the field and was able to transition and do just as well. I feel we need more of that."