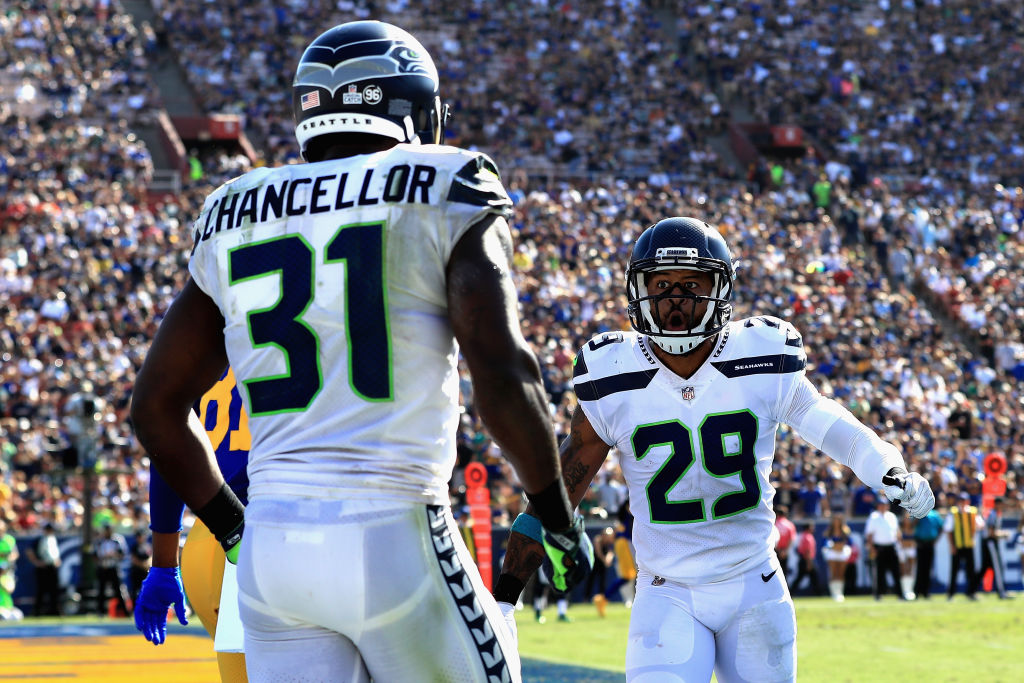 Top 5 NFL Draft Classes of the Last Decade
The NFL draft gives teams an opportunity to build from within. Let's take a look at the five best draft classes of the last decade.
The NFL draft can set a franchise up for long-term success. At the same time, missing on early picks can set an organization back for years. While every general manager strives to find starters throughout the seven-round ordeal, that's often easier said than done.
As we head into a new decade, it's time to turn the clock back and examine the best draft classes. Remember, this exercise extends beyond finding a single superstar or nailing a couple early-round picks. Let's take a look at the five best NFL draft classes of the last decade.
2017 New Orleans Saints
While the group has yet to deliver a Super Bowl ring, there's little doubt the Saints' 2017 draft class will go down as one of the best in NFL history. From star power to starting depth, New Orleans knocked it out of the park.
First-round cornerback Marshon Lattimore earned Pro Bowl honors as a rookie and he isn't even the best player from that class. That honor belongs to two-time All-Pro right tackle Ryan Ramczyk, who has been one of the NFL's best offensive linemen since the Saints took him with the final pick of the first round.
After finding starting safety Marcus Williams early in the second round, the Saints unearthed a hidden gem in Alvin Kamara. The all-purpose back hasn't recaptured his sensational rookie season form, but he's one of the league's most versatile weapons when healthy. To top it off, fellow third-rounder Trey Hendrickson broke out with 4.5 sacks in 2019 as a key rotational piece on the defensive line.
2016 Dallas Cowboys
From top to bottom, Dallas found a number of foundational pieces to its storied franchise in 2016. The Cowboys kicked off their stellar class by selecting Ohio State running back Ezekiel Elliot with the fourth pick. The workhorse running back carried the team to an NFC East title as a rookie and has never looked back. In four years, Elliot has racked up 5,405 rushing yards, 40 rushing touchdowns and another three Pro Bowl selections.
Dallas made a true boom-or-bust selection in the second round with Jaylon Smith. The projected top-five pick slipped after a devastating knee injury led many to believe he would never play football again. Four years later, he has emerged as one of the league's best young linebackers.
Of course, the crown jewel of the class came in the fourth round in the form of franchise quarterback Dak Prescott. He has started every game since his rookie season and should become one of the highest-paid quarterbacks in the league this offseason. Throw in two additional starters in defensive tackle Maliek Collins and cornerback Anthony Brown and you have one of the most complete draft classes in the last decade.
2015 Minnesota Vikings
Vikings GM Rick Spielman gets perennially underrated for his roster management. In his tenure, the Vikings have done excellent work in the draft, especially earlier in the decade. But the shining example of Spielman's work came in 2015 when he found two Pro Bowlers in the middle rounds.
Of course, Minnesota kicked off their stellar class with two rock-solid starters in Trae Waynes (11th overall) and Eric Kendricks (45th overall). While Waynes didn't become a full-time starter until his third year, Kendricks has started 70 games and recorded 100-plus tackles for four straight years.
However, the Vikings really struck gold in the third round with Pro Bowl defensive end Danielle Hunter. A developmental project out of LSU, the Vikings' patience paid off to the tune of 54.5 sacks in five years. To cap it off, Spielman scooped up Stefon Diggs in the fifth round. The route-running savant has posted back-to-back 1,000-yard seasons after signing a $72 million contract extension in the summer of 2018.
2012 Cincinnati Bengals
Sometimes it's not about finding superstars. But when you can find five legitimate starters in a single draft, you deserve a spot on this list. That's exactly what Cincinnati did in 2012, and although just one player remains on the roster, that class formed the foundation of the team the last half-decade.
The Bengals took Alabama cornerback Dre Kirkpatrick with the 17th pick, and he became a full-time starter in 2015. Fellow first-rounder Kevin Zeitler developed into a Pro Bowl guard before he departed in free agency in 2017. Mohamed Sanu and Marvin Jones arrived in the middle rounds and have carved out solid careers as complementary options in the passing game. Throw in fifth-round safety George Iloka and you have a rock-solid core.
2010 Seattle Seahawks
We're saving the best for last. And no team put together a better draft class in the last decade than the Seahawks in 2010. Sure, they did have a great haul in 2012 when they found Bobby Wagner and Russell Wilson in the second and third rounds, but the 2010 group paved the way for the team's 2013 Super Bowl title.
Seattle selected left tackle Russell Okung with the sixth pick and he went on to start 72 games. Earl Thomas arrived eight picks later and became the heart and soul of one of the best defenses in NFL history. Paired with fellow 2010 draftee Kam Chancellor—who arrived in the fifth round—the Seahawks boasted the most intimidating safety tandem in the NFL. Both safeties were at the top of their game in Seattle before injuries took a toll.
Golden Tate, the team's second-round pick, racked up 165 catches in four years in Seattle before blossoming into a 1,000-yard receiver in Detroit. Overall, Seattle found two impact starters in Okung and Tate and two Hall of Fame talents in Thomas and Chancellor.