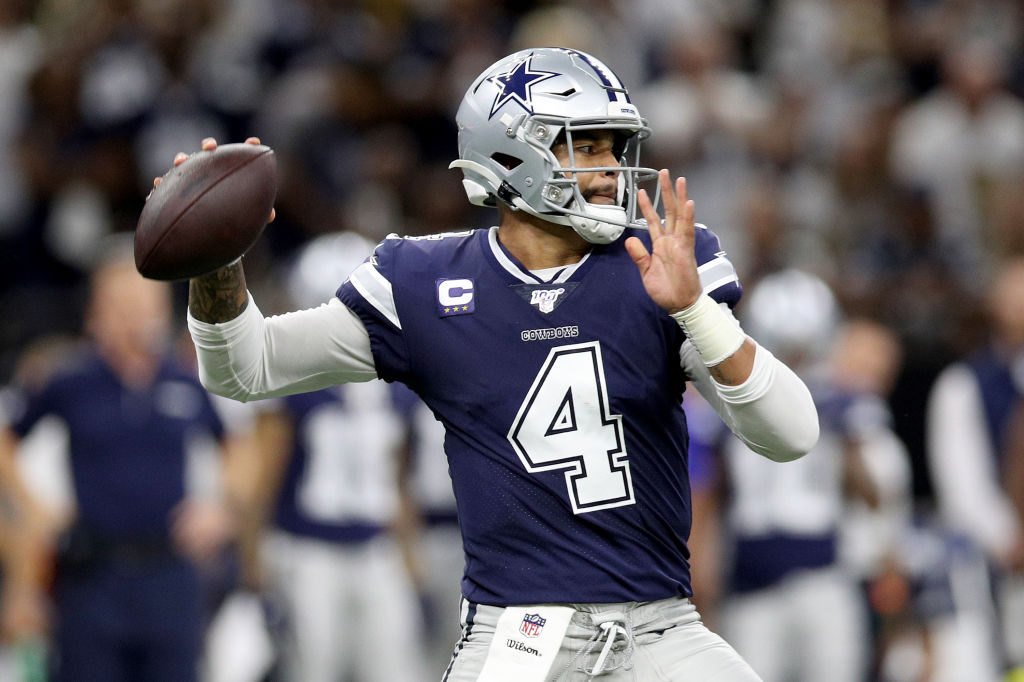 NFL Draft: 5 Best Value Picks Since 2015
Everyone knows about the first-round picks. But here are five players who have outperformed their draft slot since 2015.
The NFL draft is a fickle beast. For every can't-miss prospect, there are even more who get overlooked. The key to sustaining organizational success often lies in finding those hidden gems.
Since 2015, more than 1,000 players have been drafted. That total includes a number of first-round success stories. But what's more interesting are the players who have outperformed pre-draft expectations. Let's take a closer look at the five best value picks since the 2015 NFL draft.
Danielle Hunter, DE, Minnesota Vikings
Measuring in at 6-foot-5, 252 pounds with freakishly long 34 1/4-inch arms, Danielle Hunter certainly looked the part of a future NFL defensive end coming out of LSU. However, the athletically gifted edge rusher fell to the third round mostly due to his lackluster college production. Minnesota smartly scooped him up and let him develop in Mike Zimmer's 4-3 scheme.
Five years later, Hunter has cemented himself as a top-10 player at his position. Just 25 years old, Hunter has racked up 54.5 sacks and 80 quarterback hits in 78 games (49 starts). The Vikings locked up the long-limbed pass-rusher to a five-year, $72 million deal in 2018. Given his production and age, that contract looks like a steal, too.
George Kittle, TE, San Francisco 49ers
Before he became famous for burying opponents in the running game, George Kittle entered the NFL as a little-known fifth-round pick. Despite possessing tantalizing measurables, Kittle certainly wasn't viewed as the next Rob Gronkowski after catching just 48 passes at Iowa. Oh how times have changed.
Once Kyle Shanahan came on board, Kittle transformed into the most complete tight end in football. The 6-foot-4, 250-pounder exploded for 88 catches, 1,377 yards and five touchdowns in 2018. He followed up with another 1,000-yard campaign last year in San Francisco's surprising run to the Super Bowl. Entering a contract season, expect Kittle and the 49ers to work on a long-term deal that reflects his status as TE1.
Michael Thomas, WR, New Orleans Saints
Stats don't always tell the whole story, but in the case of Michael Thomas, they really do. The former Ohio State star simply produces. And in 2019, he took that production to a historic level.
Operating as the clear-cut No. 1 target in New Orleans since his rookie year, the big-bodied wideout has consistently dominated defenses. After increasing his numbers in each of his first three seasons, Thomas put together arguably the best year by a receiver in NFL history by catching a record 149 passes for 1,725 yards and nine touchdowns. Thomas career stat line of 470/5,512/32 is even more impressive considering the four first-round receivers from his draft class have combined for 363/4,821/31.
Tyreek Hill, WR, Kansas City Chiefs
Character concerns caused Tyreek Hill to drop in the draft. Those concerns have popped up during his NFL career and shouldn't be taken lightly. But from an on-field standpoint, Hill ranks as one of the best value picks in the history of the draft. The Chiefs selected the speedster in the fifth round, and he has quickly become one of the most electrifying weapons in the league.
Though he had to learn the nuances of playing receiver, Hill proved his value immediately as a returner, earning first-team All-Pro honors as a rookie. By his second season, he racked up 1,183 receiving yards. Of course, his game went to the next level once Patrick Mahomes took over at quarterback in 2018. Kansas City signed Hill to a three-year, $54 million extension last year after he outplayed his rookie deal.
Dak Prescott, QB, Dallas Cowboys
It is extremely rare to find a starting quarterback on the third day of the draft. For the Dallas Cowboys, fate had a funny way of working out. Following Tony Romo's career-ending back injury, Dak Prescott stepped in as a rookie fourth-round pick and led the Cowboys to a surprising 13-3 record. Paired with fellow Ezekiel Elliot, Prescott displayed intriguing dual-threat capabilities and maturity that extended well beyond his years.
Prescott took his game to another level in 2019 with a career-high 4,902 passing yards and 30 touchdowns. The former Missisippi State standout added another 277 yards and three scores on the ground for an 8-8 Cowboys team. Set to hit free agency, Prescott will become one of the highest-paid quarterbacks in the NFL. It's safe to say he's earned that raise after playing for less than $3 million the last four years.