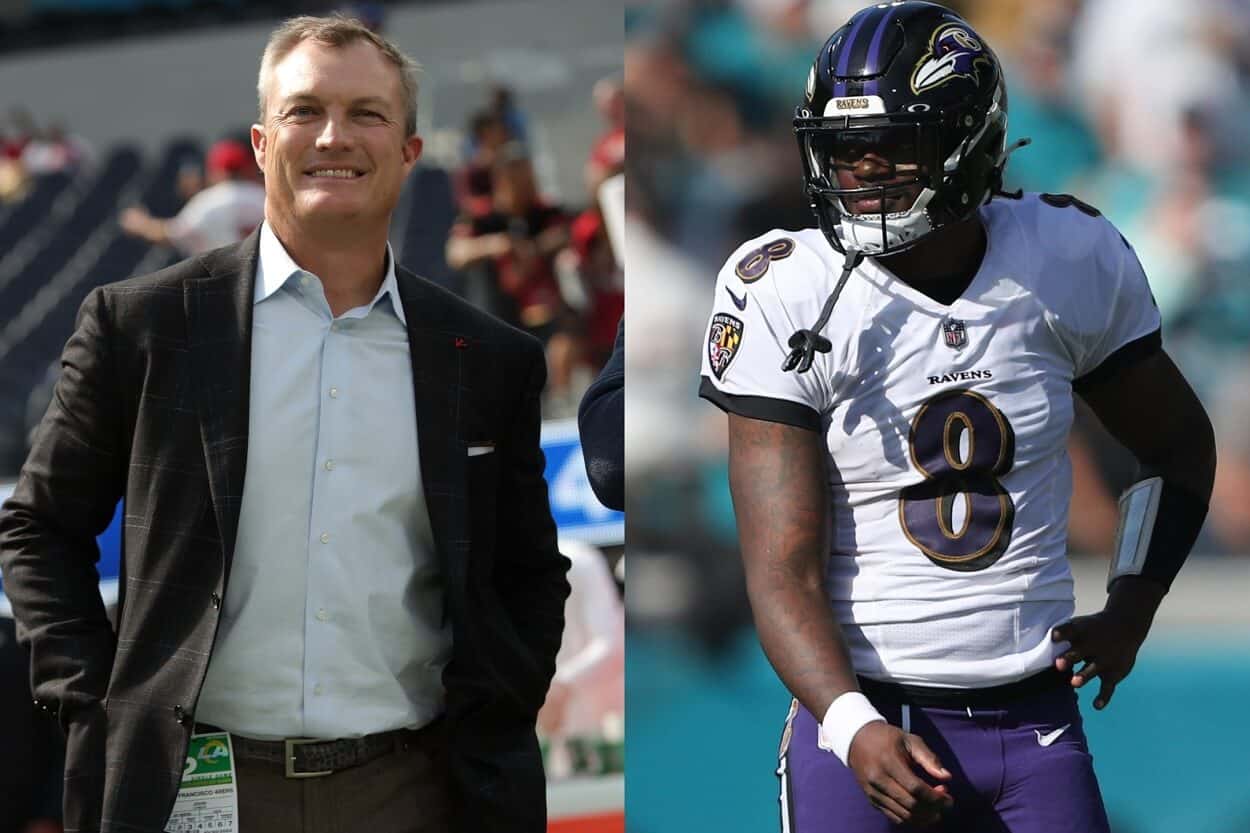 49ers GM John Lynch Gives a Refreshingly Honest Answer When Asked About Lamar Jackson
San Francisco 49ers general manager John Lynch was honest when asked about a trade for Lamar Jackson.
Throughout this NFL offseason, San Francisco 49ers general manager John Lynch has had to deal with several different scenarios and conversations involving the quarterback position.
Unsurprisingly, the franchise chose not to bring back Jimmy Garoppolo, who's now a member of the Las Vegas Raiders.
Then there's the matter of who would start in 2023 — Brock Purdy or Trey Lance — both of whom may not even be fully healthy once the upcoming season begins. Purdy seems to be the clear frontrunner, and there were even reports that Lynch was taking calls about Lance, for whom the 49ers surrendered quite a bit to select with the No. 3 overall pick in the 2021 NFL Draft.
And speaking of No. 3 overall picks, the Niners also signed Sam Darnold to a one-year deal as insurance.
But despite having Purdy, Lance, and Darnold on the roster, San Francisco was continuously linked to a pair of NFL MVPs in Aaron Rodgers and Lamar Jackson, neither of whom ever seemed to be truly viable options. Rodgers is certainly a no-go now as the long-awaited trade between the Green Bay Packers and New York Jets has finally come to fruition.
And while Lamar Jackson technically isn't off the table just yet, Lynch has essentially shut the door on that as well and did so in refreshing fashion.
49ers GM John Lynch gives a refreshing response when asked about Lamar Jackson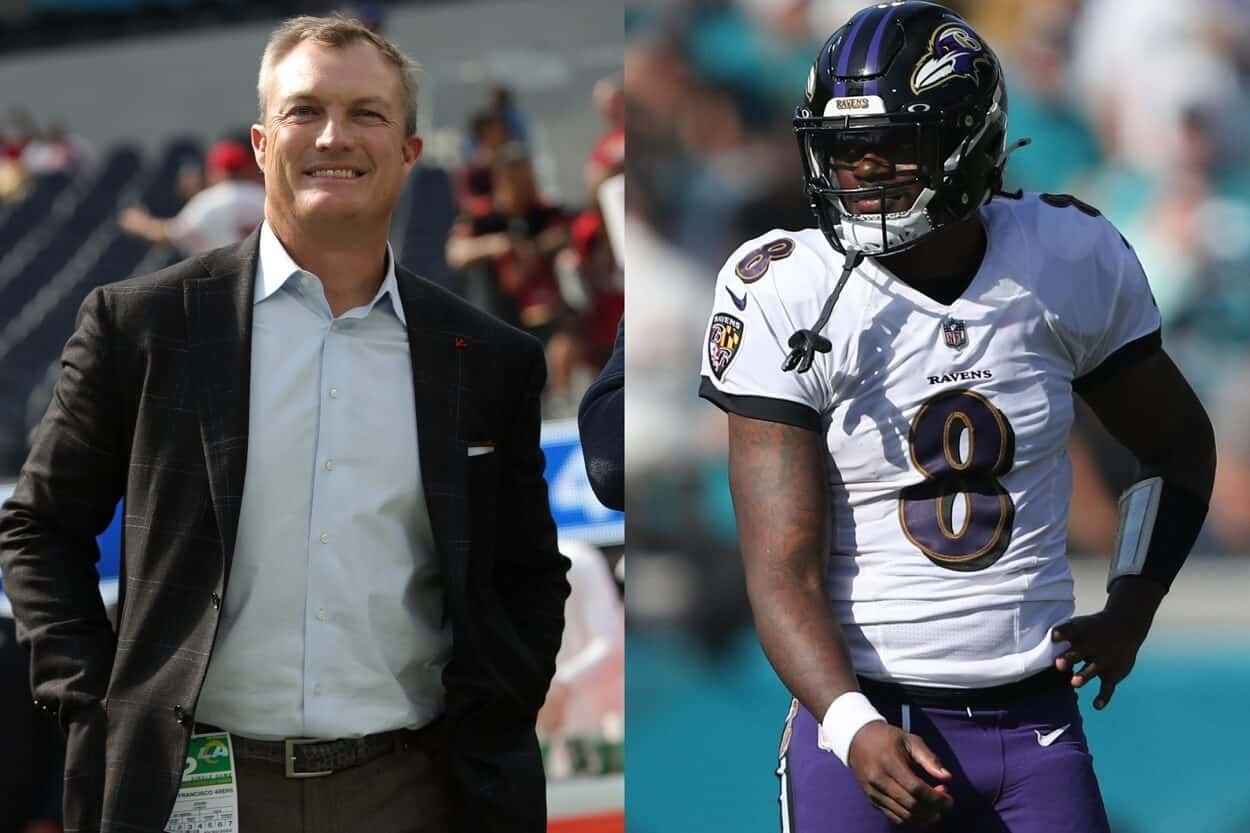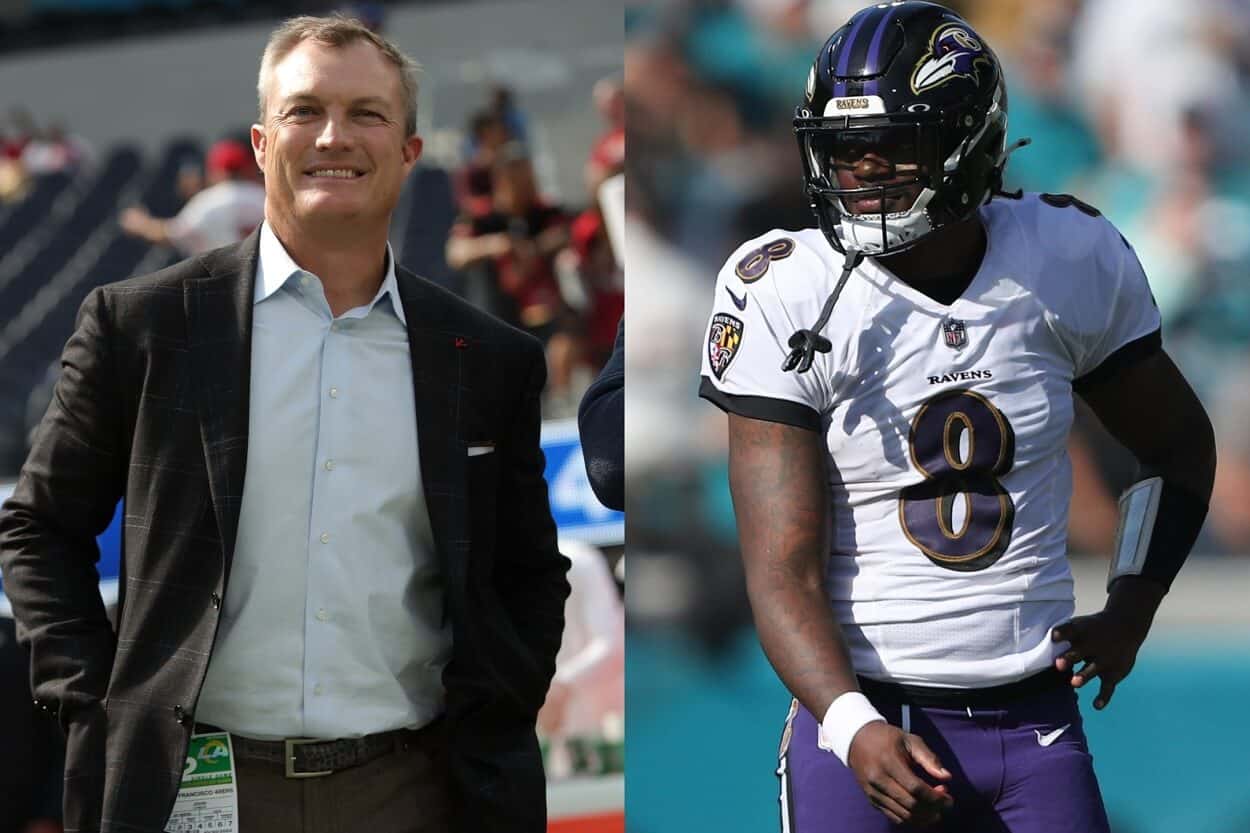 During the 49ers' pre-draft press conference, the last question asked to John Lynch was if he looked into the possibility of acquiring Lamar Jackson and whether or not that option was still on the table. And his response was quite refreshing (h/t NBC Sports).
"You look into everything, and we seem to be linked to everything," Lynch replied. "I can tell you, I think it's how convicted we are on Brock, on this current group of guys. You're not doing your job if you don't look into things. A lot of those things, I think you're limited by the way our roster is set up, and the other thing is, what's your motivation? And there's more than just Lamar; there's tremendous players, MVP-type players. We really like our guys, and we like where we're at. We like our complete roster and how they fit for multiple reasons, and we're excited about that group. So, I'll just leave it at that."
Seriously, how fantastic is that reply? So many GMs, whether in the NFL or any other professional league, would just dodge the question and not admit to even looking into the situation. But come on, Lamar Jackson won the NFL MVP not that long ago. Why wouldn't the 49ers at least take a look?
And John Lynch admits that he did his due diligence and checked it out. And then he gave the cookie-cutter answer about how happy he is with his current crop of players, which is what you have to say. They looked. It's not happening. And that's that.