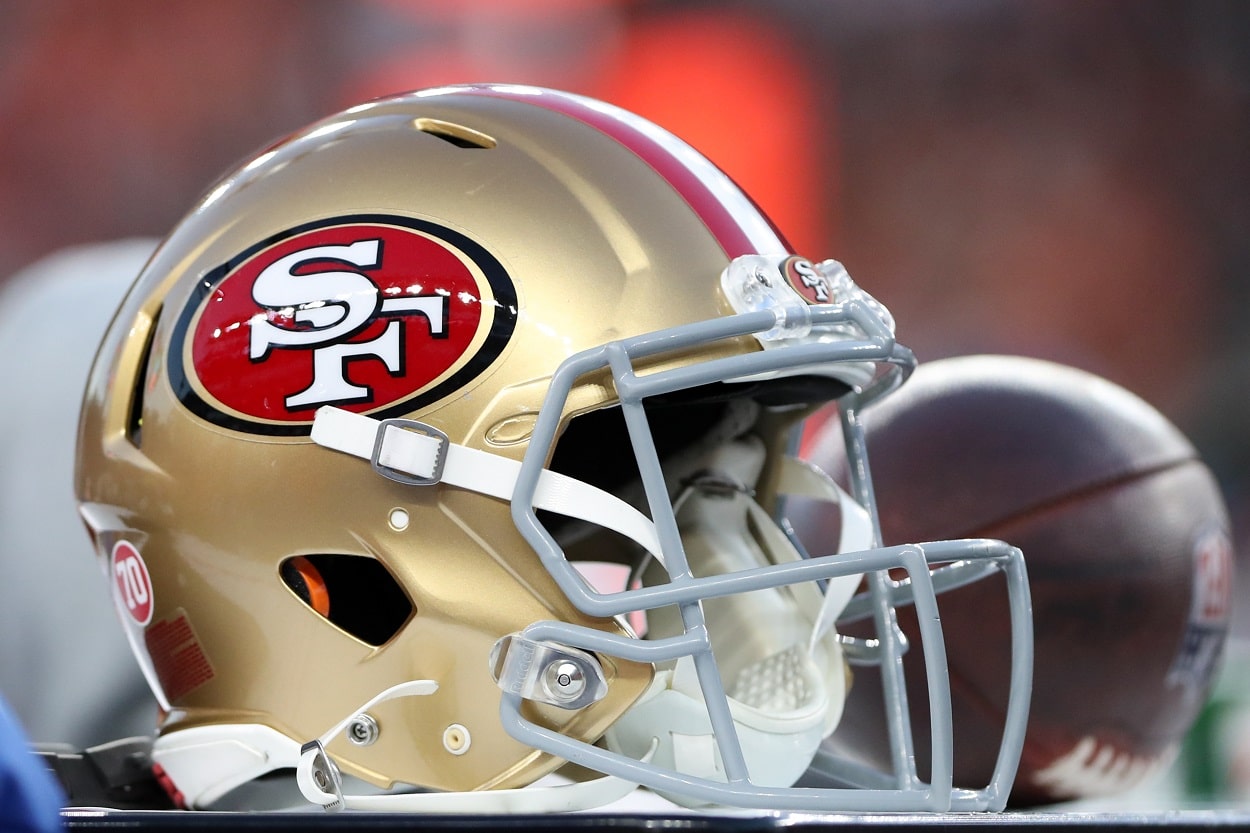 49ers Playoff Chances: How the 49ers Clinch the No. 1 Seed in the NFC in Week 18
How the San Francisco 49ers can clinch the No. 1 seed in the NFC in Week 18.
Through seven weeks of this NFL season, the San Francisco 49ers playoff chances didn't look great. They took losses to the Chicago Bears, Denver Broncos, and Atlanta Falcons in the first six weeks of the year, and a 44-23 beating at the hands of the Kansas City Chiefs in Week 7 dropped them to 3-4.
But since then, despite being on their third starting quarterback of the season in Brock Purdy, who replaced an injured Jimmy Garoppolo, who replaced an injured Trey Lance, the 49ers haven't tasted defeat.
Heading into their Week 18 matchup with the Arizona Cardinals, the 49ers are riding a nine-game winning streak and currently sit in the No. 2 slot in the NFC standings with a 12-4 record. But if things go their way during the final week of the regular season, they could claim the top seed and the conference's lone first-round bye.
49ers playoff chances: How the 49ers can clinch the No. 1 seed in the NFC in Week 18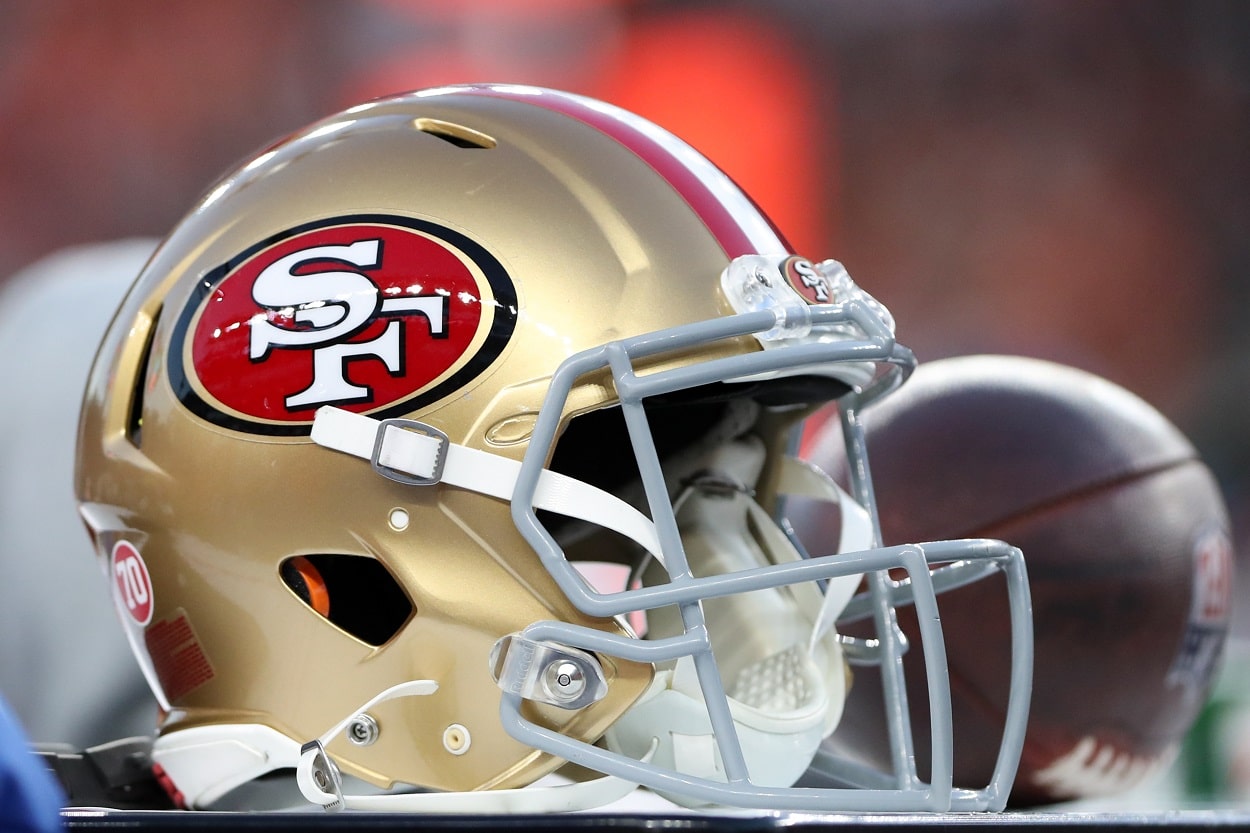 For the 49ers to win the top seed, they'll need to take care of their own business by defeating the Arizona Cardinals, which shouldn't be much of a problem given the state of that team right now.
While the Niners are on their third quarterback, the Cardinals used their fourth different signal-caller in Week 17 as David Blough took the snaps in a 20-19 loss to the Atlanta Falcons. Arizona has lost six straight, the first in that streak being a 38-10 thumping at the hands of the 49ers in Week 11.
So San Francisco should easily win that game no matter who Kliff Kingsbury puts under center.
But a win by itself won't get the job done. In order to clinch the No. 1 seed, San Francisco will also need the New York Giants to defeat the Philadelphia Eagles. However, the Giants have nothing to play for as they're locked into the No. 6 slot no matter what happens in any Week 18 game. So Brian Daboll may not play many of his starters. Nevertheless, that's what the 49ers need.
As it pertains to keeping the No. 2 seed, a San Francisco win locks them into that slot. But if the Niners lose to Arizona and the Minnesota Vikings defeat the Chicago Bears, Minnesota slides back into that spot. A Vikings loss, however, clinches the No. 2 seed for San Francisco no matter what happens with Arizona.