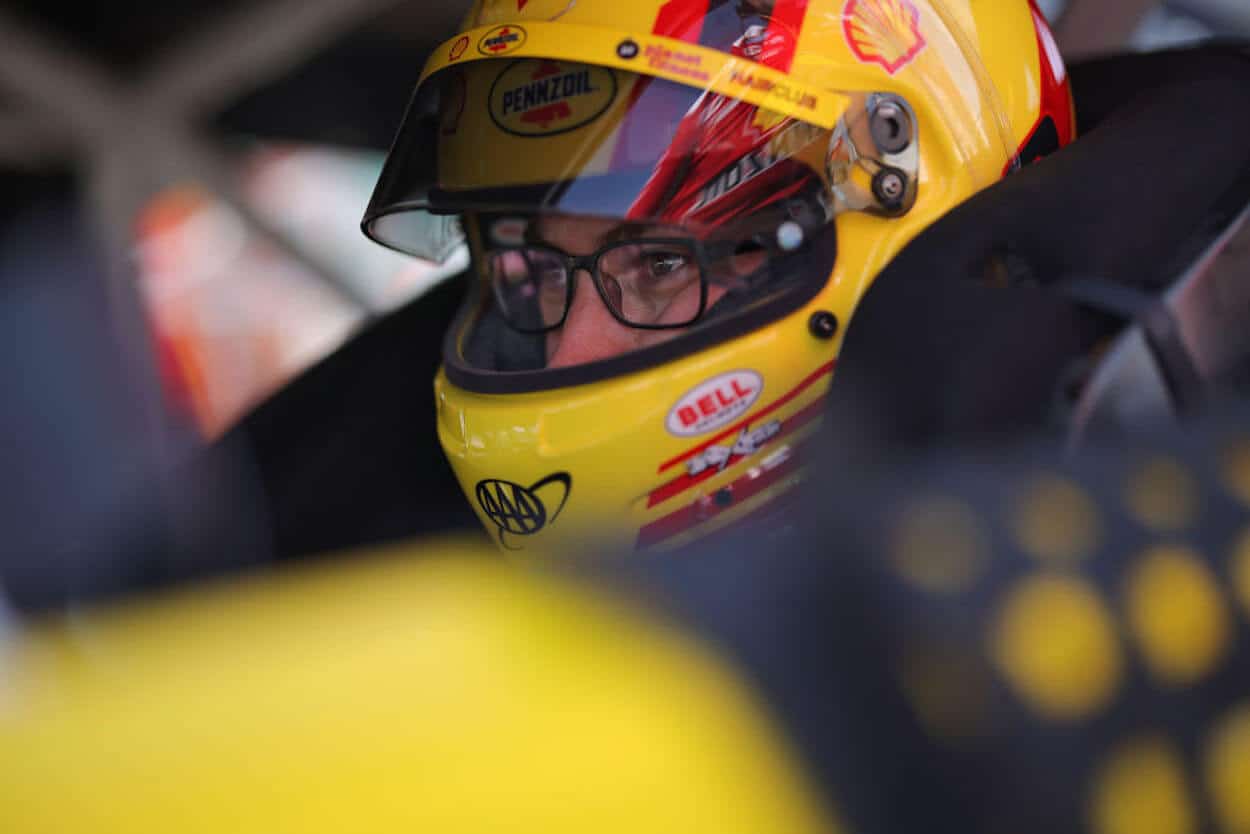 5 Drivers Who Can Actually Tame the Track 'Too Tough to Tame'
Darlington can provide a challenge for even the best NASCAR drivers. Who will make the cut this weekend?
If there's one track in NASCAR that almost every driver will tell you is not easily tamed, it's Darlington Raceway — otherwise known as the track "Too Tough to Tame."
Due to its preferred racing groove that runs right up against the outside wall and places drivers in constant danger of hitting it, Darlington carries a nickname that's more than just a moniker.
However, someone will inevitably come out on top in Sunday's Goodyear 400 at the notoriously difficult 1.33-mile oval, so we might as well consider a handful of drivers who have the potential to do just that.
Let's take a look.
5. Erik Jones
No, listing Erik Jones here isn't by accident. Two of his three NASCAR Cup Series wins have come at Darlington — and they've come with two different teams.
Jones claimed his most recent triumph at the track "Too Tough to Tame" last Labor Day weekend when he played the role of playoff spoiler in his No. 43 Richard Petty Motorsports Chevrolet. Three years earlier, while part of Joe Gibbs Racing, Jones enjoyed the same result in the Southern 500.
If Jones could pull off the Darlington hattrick this weekend, it would be quite a feat, though, considering that he's recorded only two top-10s — and has no top-fives — in a dozen starts this season for the organization that was rebranded in the offseason as Legacy Motor Club.
Then again, Jones' record when he showed up at Darlington last summer was likewise underwhelming, and he still went to Victory Lane. So the bottom line is this: He can't ever be counted out at the track sometimes known as the "Lady in Black."
4. Martin Truex Jr.
A two-time winner at Darlington, Martin Truex Jr. had last year's Southern 500 seemingly in hand before a late-race water pump failure sent his No. 19 Joe Gibbs Racing Toyota to the garage and out of the race. As it was, Truex still led 48 laps — but it was all for naught when it counted.
Truex went on to be shut out of Victory Lane for the entirety of the season, failing to win a race for the first time since 2014. But this season has been a different story for the veteran driver and 2017 Cup Series champion.
He not only ended a 54-race skid a couple of weeks ago at Dover, but he's been overall head and shoulders better than he was in 2022 — and that bodes well for his chances of earning his second win of 2023 and third career triumph at the track "Too Tough to Tame."
3. Joey Logano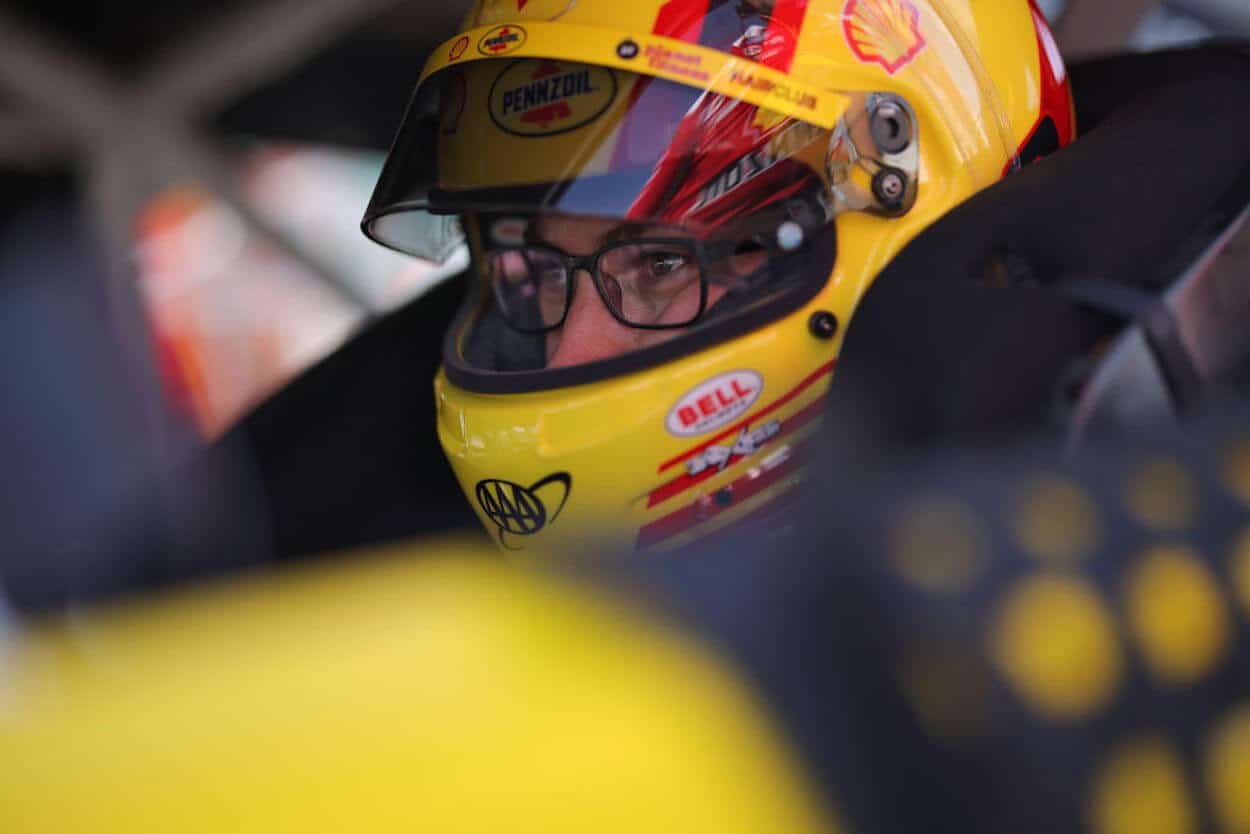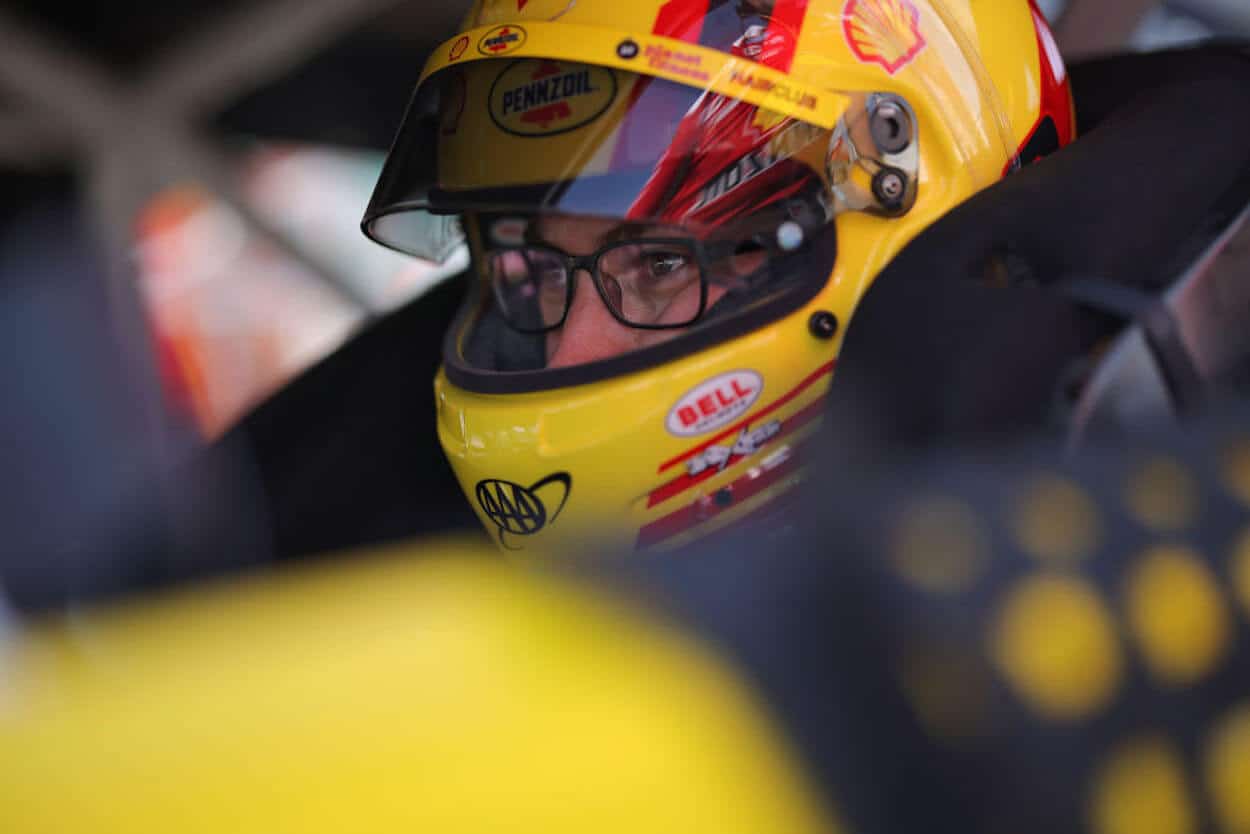 One of the most controversial finishes of 2022 took place in the Darlington spring race when Joey Logano knocked William Byron out of the way with under two laps go before sailing to his first victory of what would be a championship season.
Logano hasn't won at Darlington before or since that day, but the simple fact that he's the defending race winner warrants him being a part of the discussion about who has a great opportunity to finish P1 this weekend.
From a motivational standpoint, it also probably doesn't hurt Logano that he's gone seven races without a trip to the Winner's Circle — because, for him, that's quite a while.
2. Kyle Larson
The current driver of the No. 5 Chevrolet for Hendrick Motorsports is an unattractive and somewhat surprising 0-for-10 in Cup Series events at Darlington, but that statistic doesn't paint the full picture.
Missing from those numbers is the fact that Larson has led over 100 laps at Darlington three times. Also missing is that prior to last season, Larson had ripped off three consecutive runner-up finishes and four consecutive top-three finishes at the rural South Carolina race track.

So, Larson certainly knows how to find his way to the front at Darlington. The problem has just been staying there.
After getting the short end of a last-lap battle with Denny Hamlin last Sunday at Kansas, Larson should have even more incentive to finally break through at Darlington, where he's been close but no cigar on numerous occasions.
1. Denny Hamlin
Still feeling good after scoring a dramatic win last weekend at Kansas that put to bed a drought dating to Memorial Day weekend 2022, Denny Hamlin has every reason to be brimming with confidence when the engines fire on Sunday at Darlington. And not just because he has momentum on his side.
It's also because he boasts a downright stellar Darlington resume highlighted by four wins in the last 13 years at the egg-shaped oval. The most recent of those wins came just two years ago on Labor Day weekend when Hamlin led 146 of 367 laps en route to a commanding victory in his No. 11 Joe Gibbs Racing Toyota.
He'd be the favorite this weekend even if he weren't fresh off a victory at Kansas, but last weekend's success makes him an overwhelming favorite to go to Victory Lane.