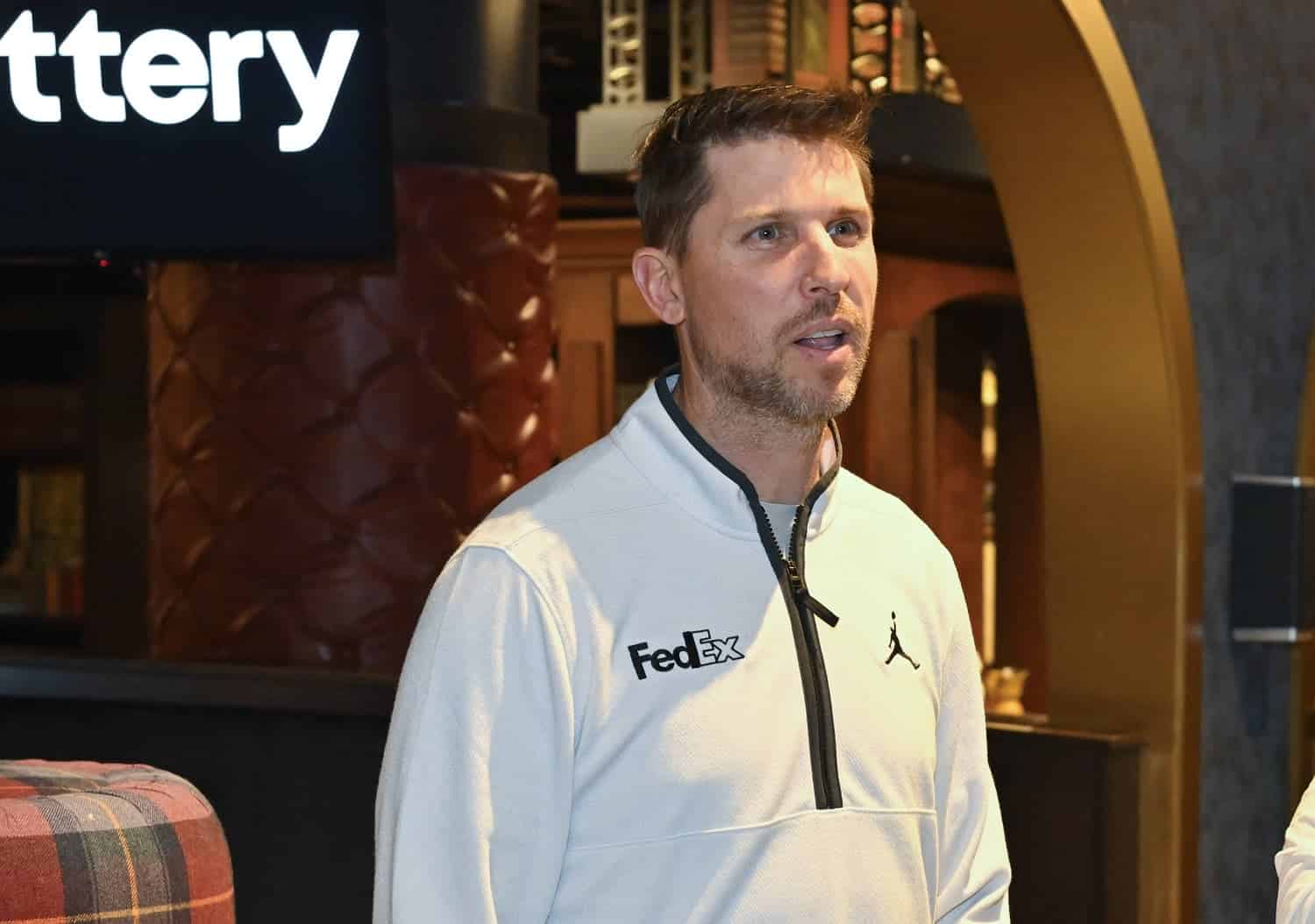 Denny Hamlin's Winning Move Infuriated Fans and He's OK With That
Denny Hamlin hears the boos and doesn't let the fan reaction bother him.
Denny Hamlin fans tend to be in short supply on Sundays. So, a bunch of folks probably returned home from Kansas Speedway and reported to loved ones that the 1-on-1 duel with Kyle Larson ended with the driver of the No. 11 Toyota finishing next to last.
The booing afterward all but said seeing Hamlin score his 49th career win was just too much to take. Guess what? Hamlin is OK with that.
"They asked me in the media center, 'What do you what do you take from that?'  I'm like, I take from that that Kyle Larson is more popular than I am, and they wanted to see him win over me," Hamlin said, laughing.
Denny Hamlin vs. Kyle Larson was great racing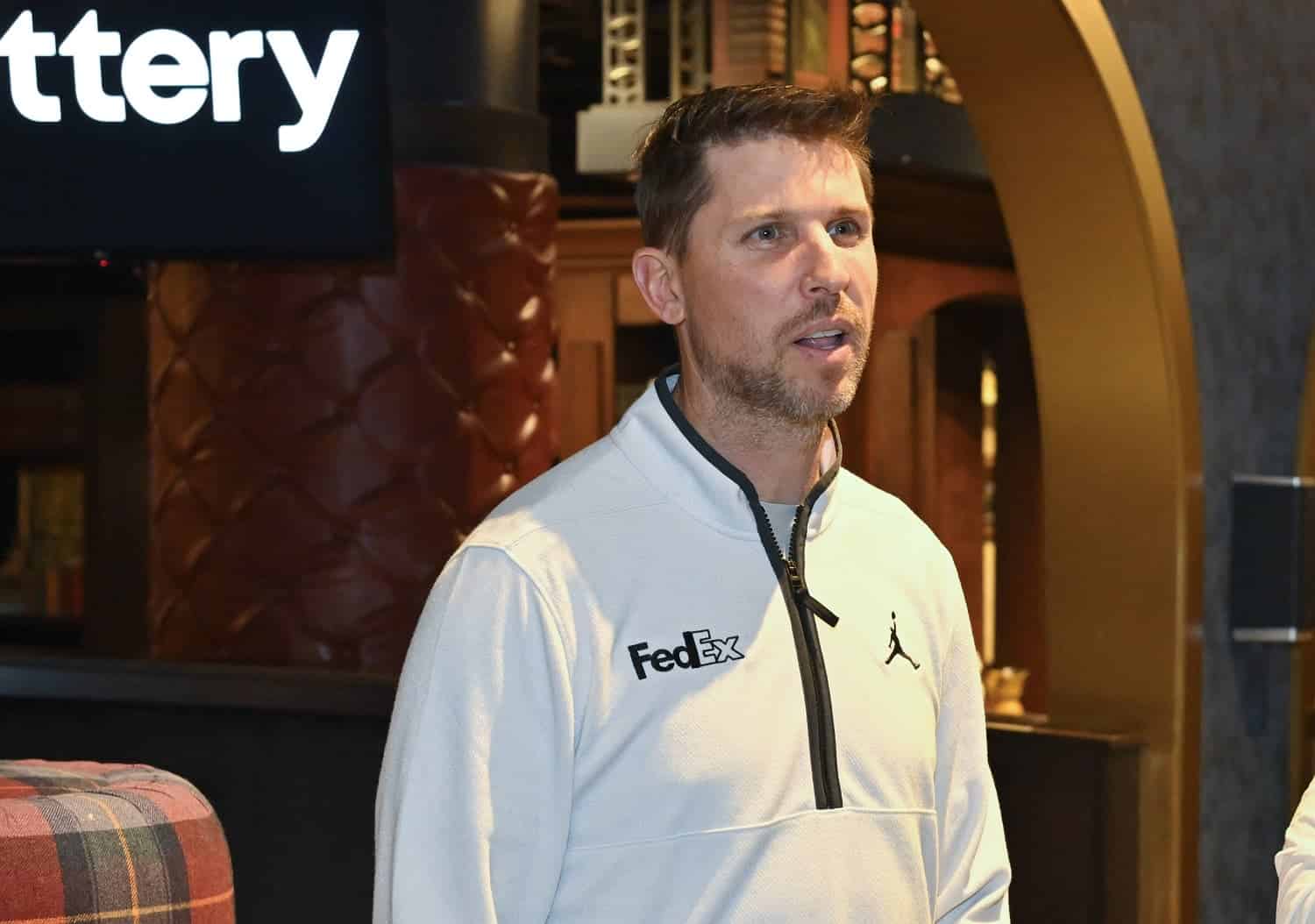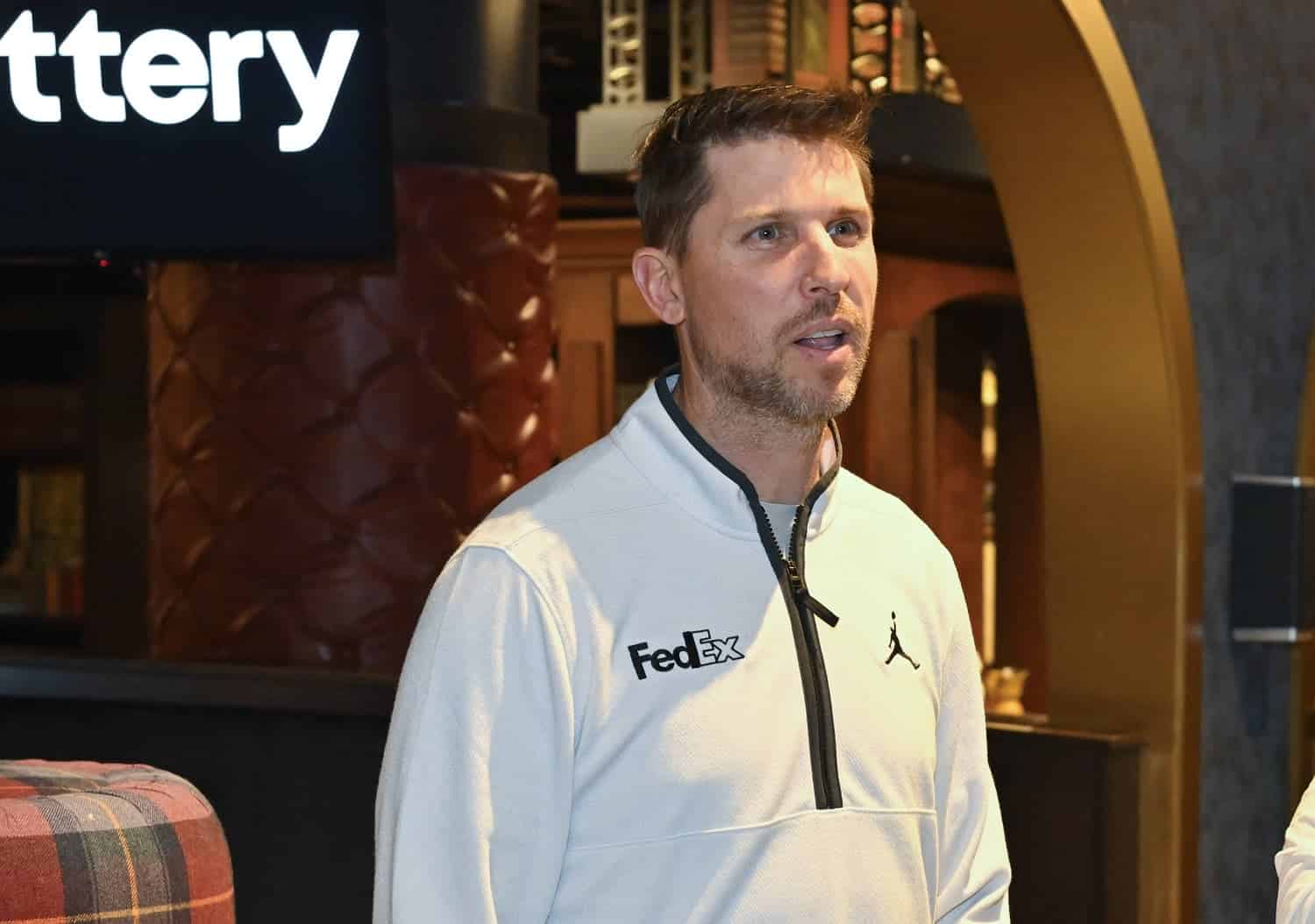 Once Denny Hamlin passed William Byron on Lap 241 of the scheduled 267 in the AdventHealth 400, putting him in second place and 1.3 seconds behind Kyle Larson, it was strictly a two-car race. It came down to negotiating lapped traffic, which benefitted Larson, and then wondering if there was enough left on the No. 5 Chevy's tires to complete the job.
In the end, Larson couldn't maintain the gap. Hamlin was on his tail with the white flag out, and then he tapped the left rear of the leader, putting Larson into the wall and sending Hamlin on to victory.
Hamlin and Larson both have their detractors. But there are some fans out there who do like Larson, so the booing from the stands as Hamlin did his on-track interview was impossible to miss.
However, it would be unfair to Hamlin not to acknowledge just how loose Larson's car was in the final laps. In fact, Larson grazed the wall without any help from the No. 11 just moments earlier coming out of the turn.
Denny Hamlin was happy Kyle Larson finished the race
Kyle Larson went into the wall hard after the contact with winner Denny Hamlin, and the immediate thought of fans of the 2021 NASCAR Cup Series champion had to be this was going to be another wasted day. Though he has won at Richmond and Martinsville, Larson has also finished 29th or worse five times because of wrecks in which he was mostly someone else's collateral damage.
"It was a fun battle," Hamlin said on his Actions Detrimental podcast. "Of course, it was from my standpoint. I won. He finished second. But I was just glad to see him be able to finish and finish second versus actually taking him out.
"I talked to him. We're all good. He enjoyed the battle and certainly I know that he'd been frustrated over the last X amount of races being taken out by others' doings and it was great. Certainly, if I'm him, I'm frustrated. He clearly knew I was the faster car. He thought maybe I was going to get him in Turns 3 and 4 anyway, but he, of course, would have liked to see how that would have played out."
Denny Hamlin is in great shape
With his victory and four other top-10 finishes through 12 races, Denny Hamlin is positioning himself for yet another run at the ever-elusive NASCAR Cup Series championship. The latest standings show Hamlin fourth in points, 36 behind leader Ross Chastain. The margin would be just 11 points if not for Hamlin admitting on a previous podcast that he intentionally put Chastain into the wall at Phoenix.
Of course, there's added urgency for Hamlin to win his first championship. His next race victory will be his 50th, tying him with Junior Johnson for the most wins without a Cup series championship.
If the season ends with Hamlin winning fair and square in the Championship 4, it would only be right for him to hear more cheers than boos. Should it be the other way around, Hamlin would be OK.
"Any noise is good because that means you have an effect on someone," he said, "so I consider it an endearment. Evidently, they said Max Verstappen got tons of boos at Miami F1. That guy's pretty good."
Got a question or observation about racing? Sportscasting's John Moriello does a mailbag column each Friday. Write to him at [email protected]