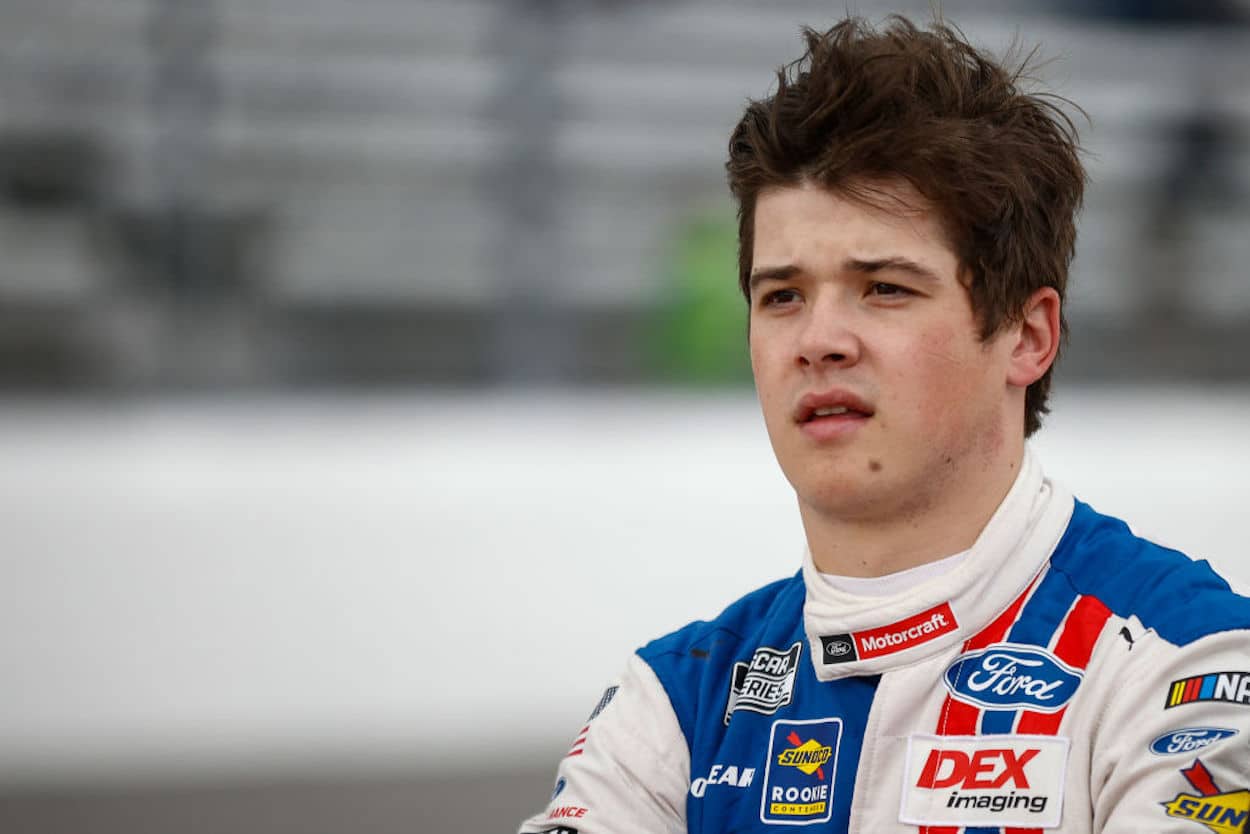 5 Drivers Who Laid a Big, Ugly Egg in 2022 — And How They Missed the Mark
The 2022 NASCAR Cup Series campaign was memorable, but some drivers will remember this year for all the wrong reasons.
Joey Logano, Chase Elliott, Tyler Reddick, and others will likely always harbor mostly fond memories of how they performed in the 2022 NASCAR Cup Series season.
Not everyone will have such a soft spot in their heart for 2022, however.
Next up, we'll consider the plight of a handful of drivers who underachieved big time in the season that recently ended.
Harrison Burton was a rookie in 2022, and it showed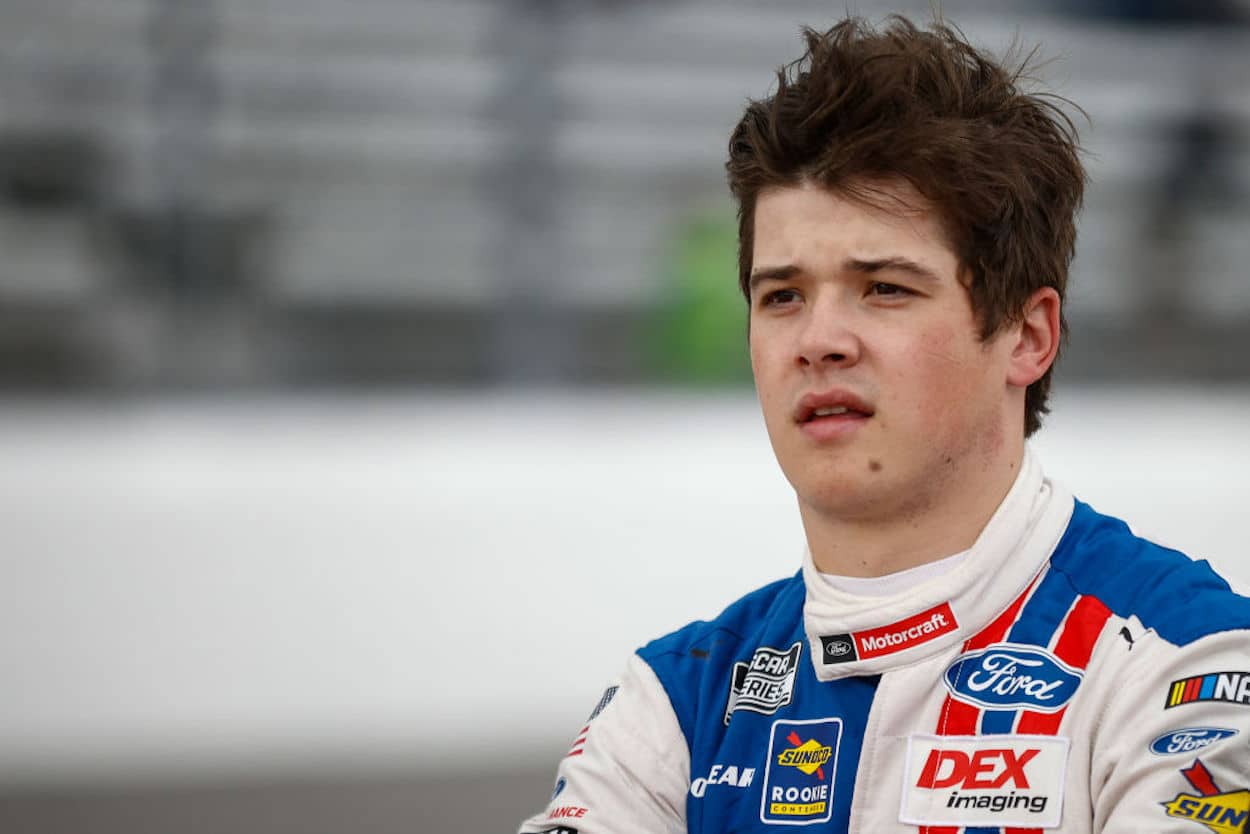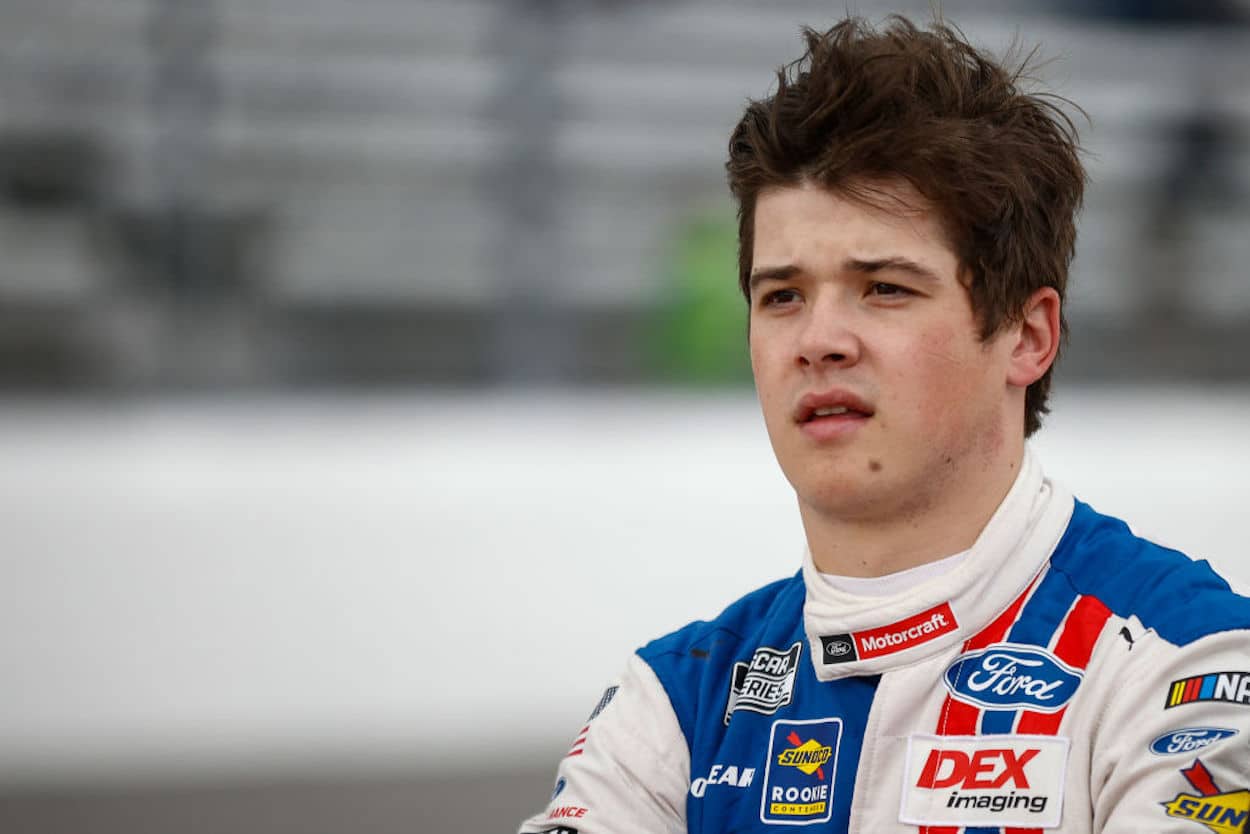 The second-generation driver, who is the son of 21-time NASCAR Cup Series race winner Jeff Burton, started the season quite literally upside down when his car went airborne in the Daytona 500.
Unfortunately for Burton, it didn't get much easier from there. Despite being paired with a Wood Brothers team that is a close technical affiliate of the Team Penske organization that won five races and captured the championship with Joey Logano, Burton never found any real traction in his rookie year.
The driver of the iconic No. 21 Ford finished the season with just two top-10 finishes in 36 starts, and only one of those was a top-five — a third-place finish at the Indianapolis Motor Speedway road course. 
Considering that Burton had made just one Cup start prior to 2022 and is only 22 years old, it's hard to gauge how much potential he truly possesses. The lack of seat time this season certainly didn't do anything to help his cause.
Cole Custer stumbled through 2022, ultimately losing his ride as a result
Sadly, Cole Custer's season will be remembered more for the cars he deliberately blocked on the final lap of the Round of 12 elimination race on the Charlotte ROVAL than anything he accomplished on the race track.
Custer — whose crew chief Mike Shiplett earned an indefinite NASCAR suspension for not-so-discreetly coaching Custer to make his car's back bumper extra wide at the ROVAL so teammate Chase Briscoe could advance to the next round — failed to post a single top-five finish and ranked a dismal 25th in the final standings.
Stewart-Haas Racing ultimately didn't consider Custer's efforts to be worthy of another season in the No. 41 SHR car, as the company announced earlier this week that the California native will return to the NASCAR Xfinity Series in 2023 as Ryan Preece takes over his Cup ride.
At least credit SHR for trying to put a positive spin on Custer's demotion.
Aside from a wedding and one memorable four-race stretch, Ricky Stenhouse didn't have much to enjoy
A two-time Cup Series race winner, Ricky Stenhouse Jr. entered 2022 with hopes of ending a lengthy drought taking back to 2017.

And during one extremely fruitful four-race stretch that covered the month of May, the JTG Daugherty Racing driver appeared poised to do just that.
It didn't happen, though. 
After recording four consecutive top-10s, Stenhouse finished no better than 13th the rest of the season. He'll be back in the No. 47 car next season, but it's hard to make a case that he's all that deserving of it.
At least Stenhouse recently got married, so there's always that to hang his hat on.
Ty Dillon's return to full-time Cup Series racing fell flat
For whatever reason, Ty Dillon just can't seem to get over the hump in the NASCAR Cup Series.
The youngest grandson of NASCAR Hall of Famer Richard Childress, Dillon returned to the Cup Series in 2022 after a one-year hiatus from full-time competition that followed his former team at Germain Racing, ceasing operations at the end of 2020.
But around the midway point of 2022, Dillon revealed he was already out of a ride for 2023 with his new team at Petty GMS. Shortly thereafter, the team announced it had hired NASCAR Xfinity Series standout Noah Gragson to replace Dillon next season.
Dillon finished 2022 next-to-last in the standings among drivers who entered every race, his only top-10 result being a 10th-place finish at the Bristol dirt track on Easter Sunday. He also was involved in one of the year's most bizarre wrecks.
Dillon does have a ride for next season, but it's with the lowly Spire Motorsports organization that operates on a shoestring budget and has never fielded truly competitive equipment.
It was rough sledding for Brad Keselowski in his first season as an owner/driver
In Year One as a driver and co-owner for the newly branded Roush Fenway Keselowski Racing, the 2012 NASCAR Cup Series champion failed to win a race for the first time since 2010 — his first season as a full-time Cup Series competitor. Keselowski also had four DNFs, including one in the season finale at Phoenix, where his car abruptly caught on fire.
Although Keselowski's cars seemed to get faster as the year went along, two costly violations in post-race inspection at different points in the season proved to be major setbacks for not just himself but the entire organization.
With another year like 2022, Keselowski might be ready to call it good on a driving career and focus exclusively on his role as team co-owner of the organization he left Team Penske for at the conclusion of 2021.