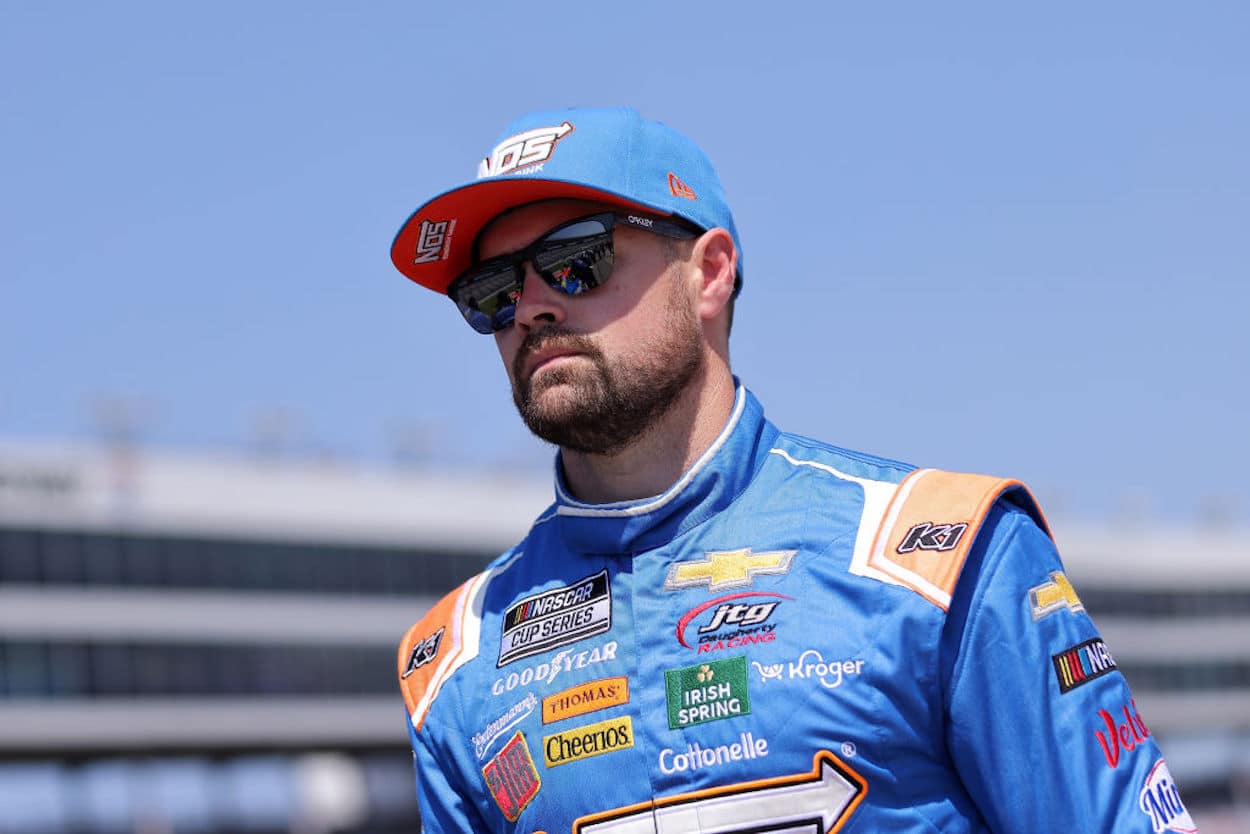 Newlywed Ricky Stenhouse Jr. Ties the Knot on a 'Magical Day,' But the Magic Has Been Missing at the Track in 2022
For all of Ricky Stenhouse Jr.'s professional challenges in 2022, he still enjoyed a moment of life-changing magic in late October.
It's been a difficult year on the race track for Ricky Stenhouse Jr. 
Away from the race track? Well, it's all good. Maybe even the best it's ever been.
That's because Stenhouse has abandoned the single life, having tied the proverbial knot on October 26 with fiancée Joye Goodfleisch at a private wedding ceremony in Charleston, South Carolina.
Among the 200-plus guests on hand for the big nuptial — as chronicled by People Magazine online — were 2021 NASCAR Cup Series champion Kyle Larson (a groomsman) and fellow Cup Series drivers Denny Hamlin, Harrison Burton, and Todd Gilliland.
Stenhouse and his bride clearly savored every moment of the day before the driver of the No. 47 Chevrolet for JTG Daugherty Racing had to go back to work on Sunday at Martinsville Speedway, where Cup Series drivers competed for the next-to-last time in 2022.
Following this Sunday's Cup Series finale at Phoenix Raceway, the newlyweds will get to enjoy a belated honeymoon before preparations for the 2023 season begin in earnest. 
Will Stenhouse's new status as a married man perhaps help him turn the page on what's by all accounts been an otherwise disappointing 2022? We'll consider this next.
Outside of May, the 2022 season has been one Ricky Stenhouse Jr. would rather forget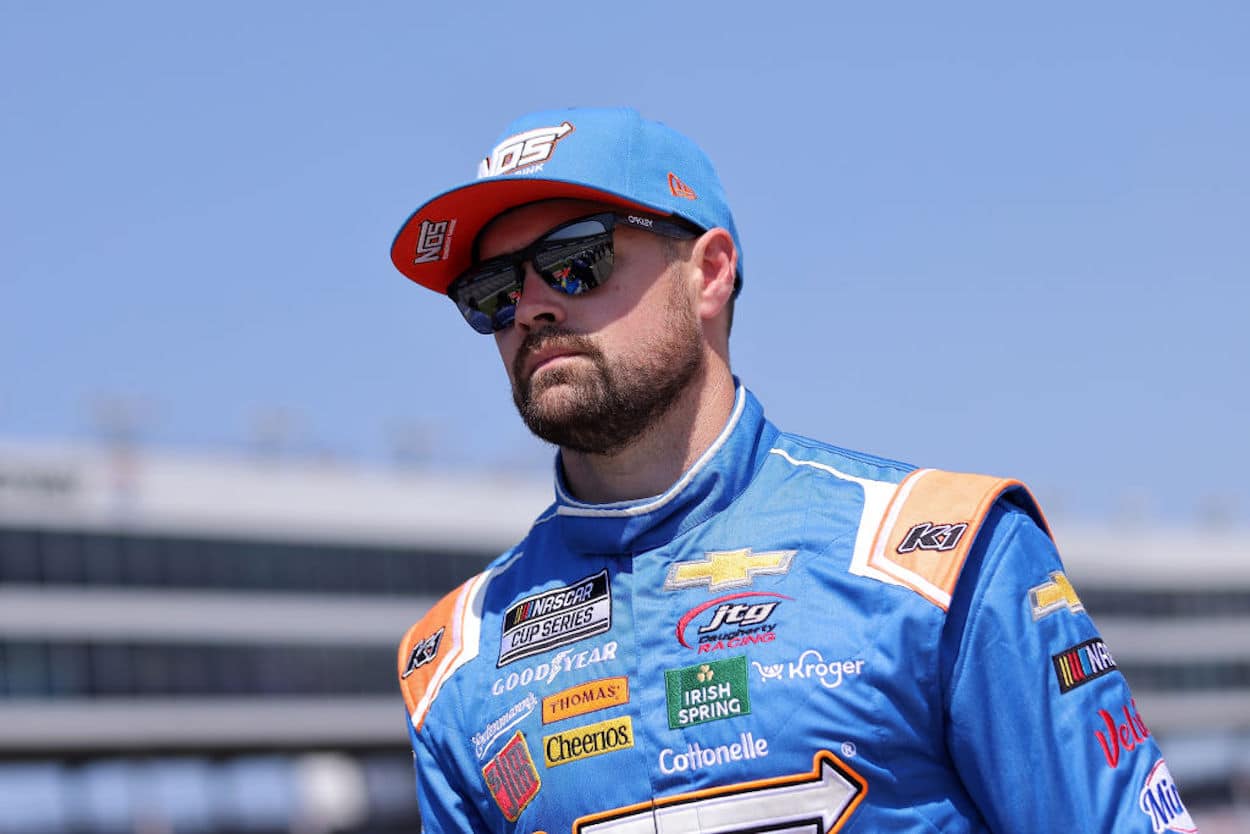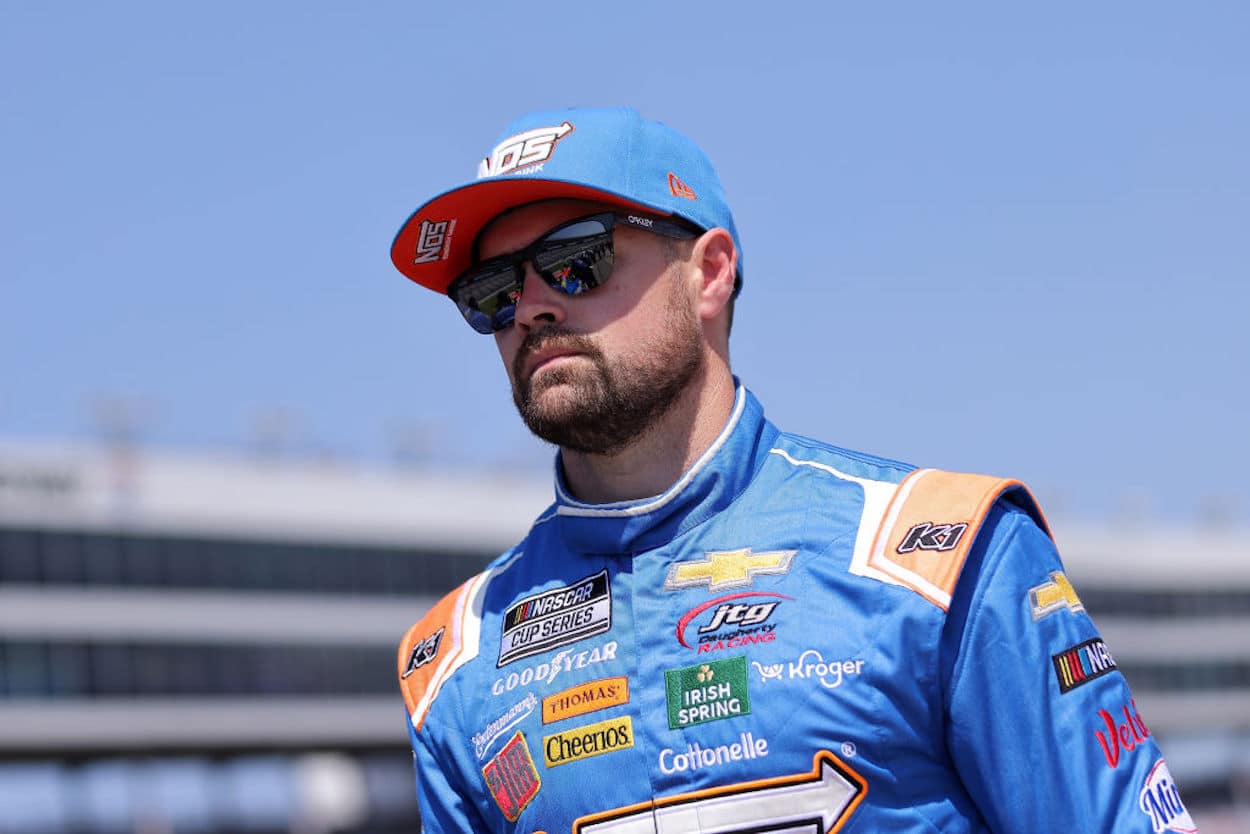 No matter how you slice it, 2022 has been a rough ride for Ricky Stenhouse Jr. How rough?
Outside of a memorable four-race stretch in May when the Cup Series veteran rang up four consecutive top-10 finishes, including a season-best second-place finish at Dover, Stenhouse has posted only one top-10 in 35 races this year — a year when he's also posted nine DNFs. Stenhouse's top-10 that didn't come in May was a 10th-place finish in Week 2 at Auto Club Speedway, but it's overall been rather slim pickings for the 35-year-old driver.

Heading into the season's final race, Stenhouse is mired in one of his worst stretches of 2022, having finished outside the top 20 in eight of his last 10 starts. Stenhouse is 26th in points and unlikely to improve his position at Phoenix, a track where he hasn't recorded a top-10 finish since 2017 — when he was still competing for his former team at Roush Fenway Racing.
Better days may be on the horizon for Ricky Stenhouse Jr.
Struggles at the Cup Series level are nothing new for Ricky Stenhouse Jr. The last time he won a Cup race was 2017 — the only season Stenhouse has been to Victory Lane since joining NASCAR's top series full-time in 2013 after winning back-to-back NASCAR Xfinity Series championships.
But 2017 was quite a year for the Olive Branch, Mississippi native as he celebrated a victory in the spring race at Talladega and the summer race at Daytona and finished a career-best 13th in the standings. 
Despite now being in a lengthy drought dating back to the second half of 2017, Stenhouse does have some reason for optimism looking ahead to 2023 — and it's not just the fact that he's taken a bride.
Back in June, JTG Daugherty Racing — the organization Stenhouse joined in 2020 after a lengthy run at Roush — announced that Stenhouse had re-upped with the company for multiple years and would be back in 2023. So, even though Stenhouse's on-track results haven't been up to par this season, his sponsors still seem to love him, and his team does, too.
With job security, a new wife, and a honeymoon just around the corner to look forward to, it's fair to say that life is pretty sweet right now for Stenhouse. Even if there's undoubtedly a lot of room for improvement on the race track.
Have thoughts on this topic? Keep the conversation rolling in our comments section below.