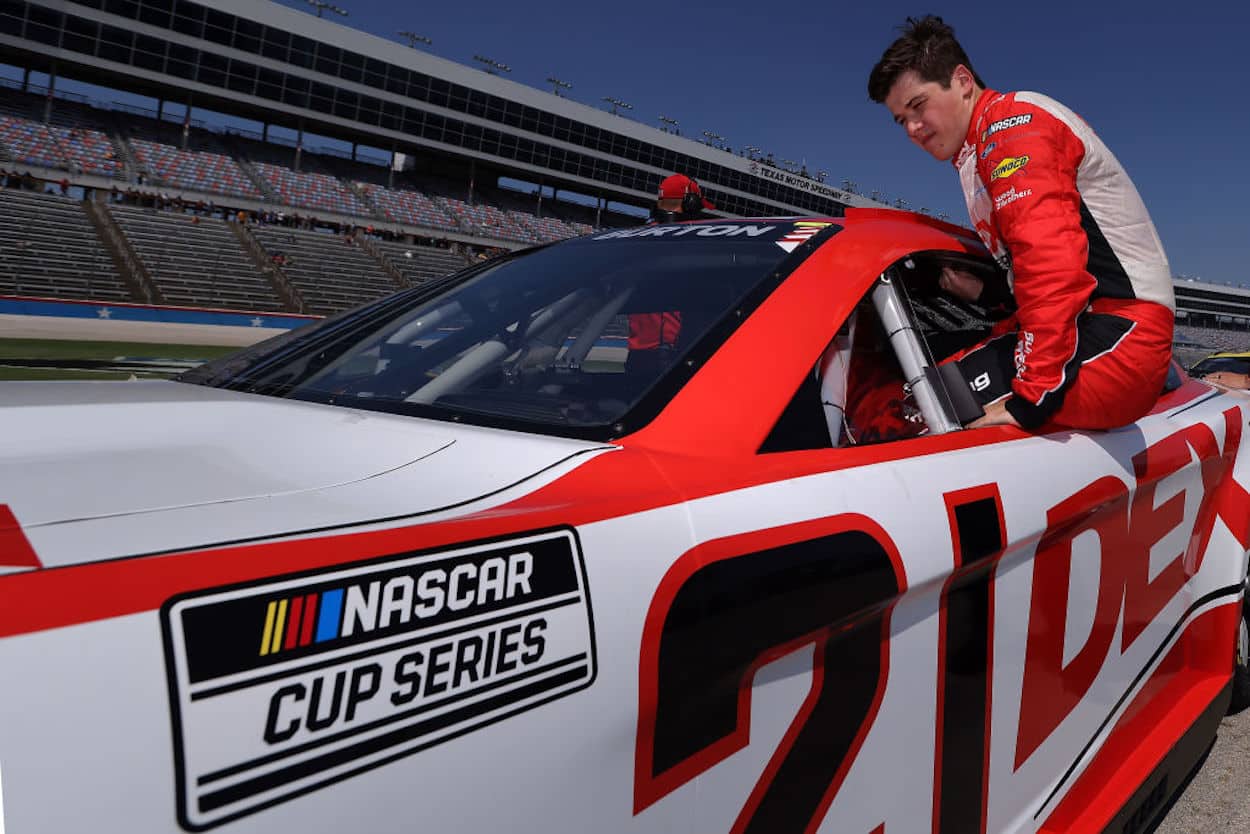 3 Big 'Silly Season' Questions Left Unanswered — And When The Answers May Be Coming
NASCAR Silly Season has largely concluded, but a few outstanding questions remain. Let's break down the three biggest unknowns.
It took a while, but the 2022-2023 NASCAR Cup Series' "Silly Season" seems to finally be winding to a conclusion. After months of speculation, the world now knows which team Kyle Busch will be competing for next year. Ditto for Tyler Reddick and Daniel Suarez. 
Martin Truex Jr. and Aric Almirola both abandoned retirement considerations in favor of returning for another season, and Kurt Busch announced earlier this month that he'll only compete part-time next year.
So the proverbial picture appears to be getting ever clearer.
Unless you're Ty Gibbs or Harrison Burton or Cole Custer, that is. All three of these drivers are still waiting to find out what's on tap for them in 2023, and we'll break down their situations next.
Will Ty Gibbs finally get his Cup Series promotion?
When Kyle Busch announced in September that he was leaving Joe Gibbs Racing for Richard Childress Racing next season, the NASCAR garage area widely assumed it would just be a matter of time — perhaps even days — before JGR named Ty Gibbs as Busch's replacement in the No. 18 Toyota.
Gibbs, grandson of team owner Joe Gibbs, has been one of the dominant drivers this season in the NASCAR Xfinity Series where he's rolled up five victories for his grandfather's organization and is on the cusp of locking up a berth in the Championship 4.
Yet, growing concerns' about Gibbs' maturity as a driver — he's only 19 years old and has been involved in numerous altercations this season, including several of his own making — have left some to wonder if he's ready for a jump to full-time Cup Series racing.
Gibbs has done a reasonably commendable job serving as a Cup Series sub for injured Kurt Busch since late July, but his decision-making in some of his Cup appearances has also fueled questions about this Cup ready-ness. Even so, it seems more a matter of when he'll be named the driver of the No. 18 car than if.
Don't be shocked if an announcement comes at the track next weekend in Phoenix, site of the Cup season finale.
Harrison Burton remains in limbo for 2023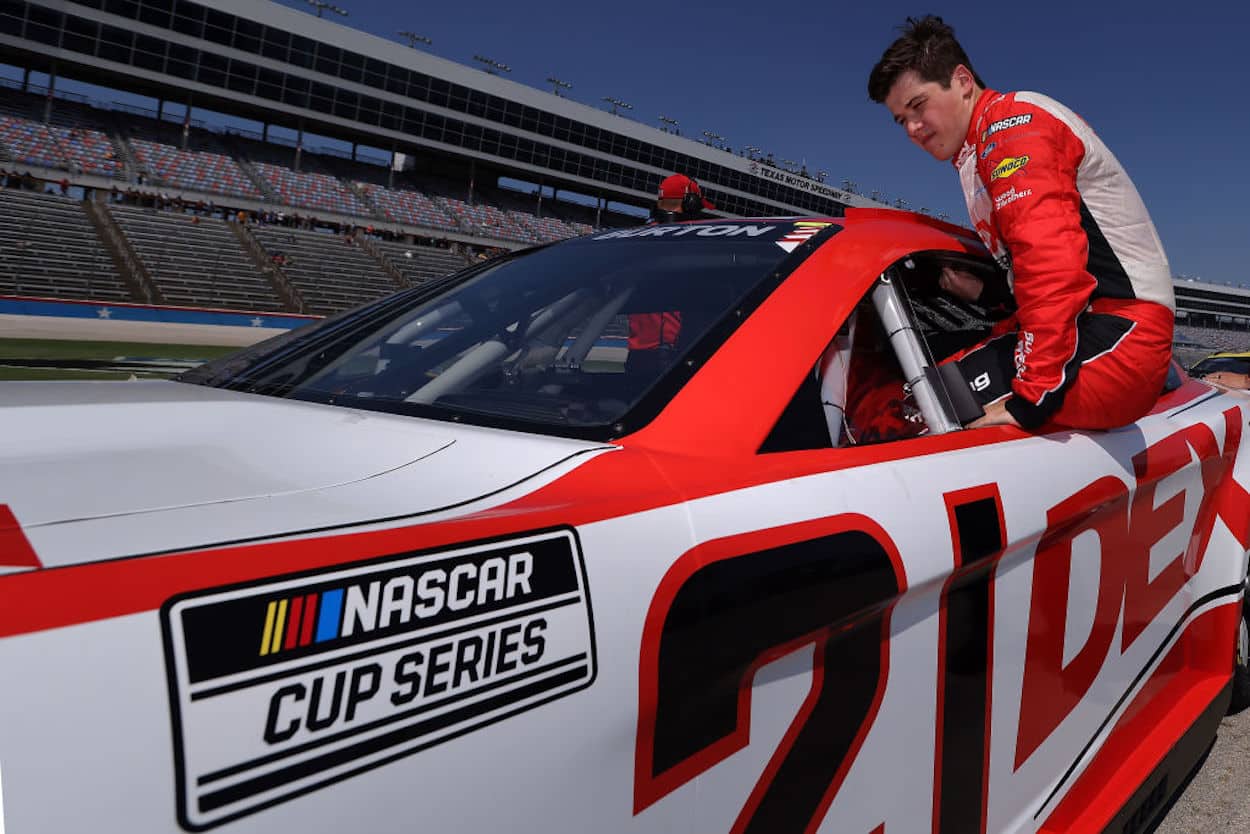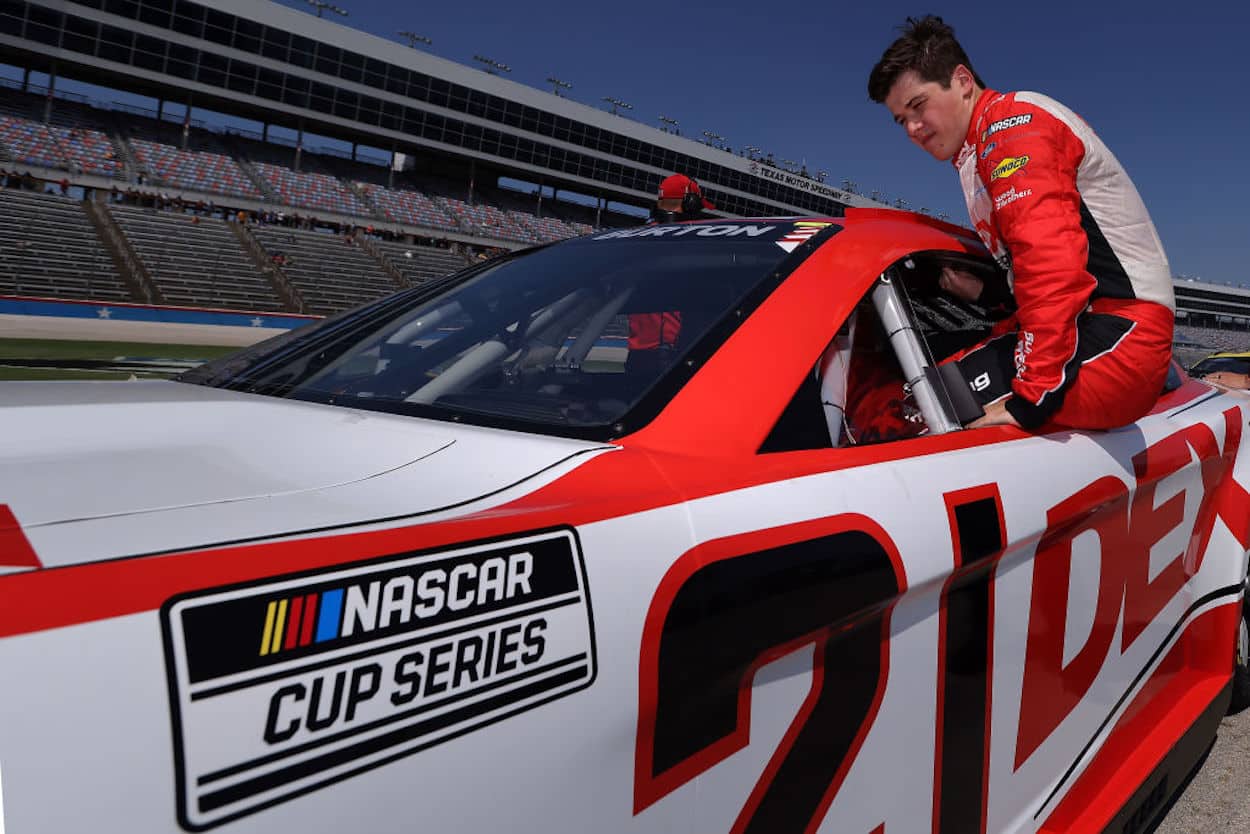 The son of former Cup Series veteran turned NASCAR on NBC race announcer Jeff Burton entered his rookie season at NASCAR's premier level with justifiably high hopes.
As a full-time Xfinity Series driver over the past two seasons with Joe Gibbs Racing, Burton rang up a total of four wins — all in 2020 — and finished eighth in points in both of his full-time Xfinity campaigns. 
So when Burton joined Wood Brothers Racing for his debut season at NASCAR's top level, expectations were somewhat elevated. But despite his strong pedigree and being in reasonably competitive equipment, the second-generation driver has struggled. 
How real has the struggle been for Burton? Of the drivers who've started every race this season, only two have earned fewer points than him. And his one top-five finish — a third-place showing on the Indianapolis road course  in late July — proved to be more of an anomaly than a sign of legitimate improvement.
Although Burton has expressed a desire to return to the Wood Brothers' iconic No. 21 for a second season, it's anyone's guess at this point if that will actually happen — especially after Burton made it known in mid-August that he didn't know if he'd be back in the car for 2023.
A recent comment from Gene Haas raises doubts about Cole Custer's future
Just one spot ahead of Harrison Burton in the standings is third-year Stewart-Haas Racing driver Cole Custer, who hasn't recorded a top-five finish since his win at Kentucky Speedway in July 2020.
Even with his woeful 2022 performance, Custer appeared set to remain in his No. 41 Stewart-Haas Racing Ford for another season until team co-owner Gene Haas told some reporters at the track earlier this month that Custer's return is actually not imminent.
Haas made it known that he and fellow SHR co-owner Tony Stewart have a difference of opinion about who should drive the car next season, with Haas favoring Custer and Stewart giving the nod to former full-time Cup driver Ryan Preece.
While Stewart is the face of the organization, Haas is the one who holds the purse strings (Custer's car is sponsored by Haas' separate company, Haas Automation), so it will be fascinating to see which co-owner ultimately has his way in this driver selection.
Have thoughts on this topic? Keep the conversation rolling in our comments section below.