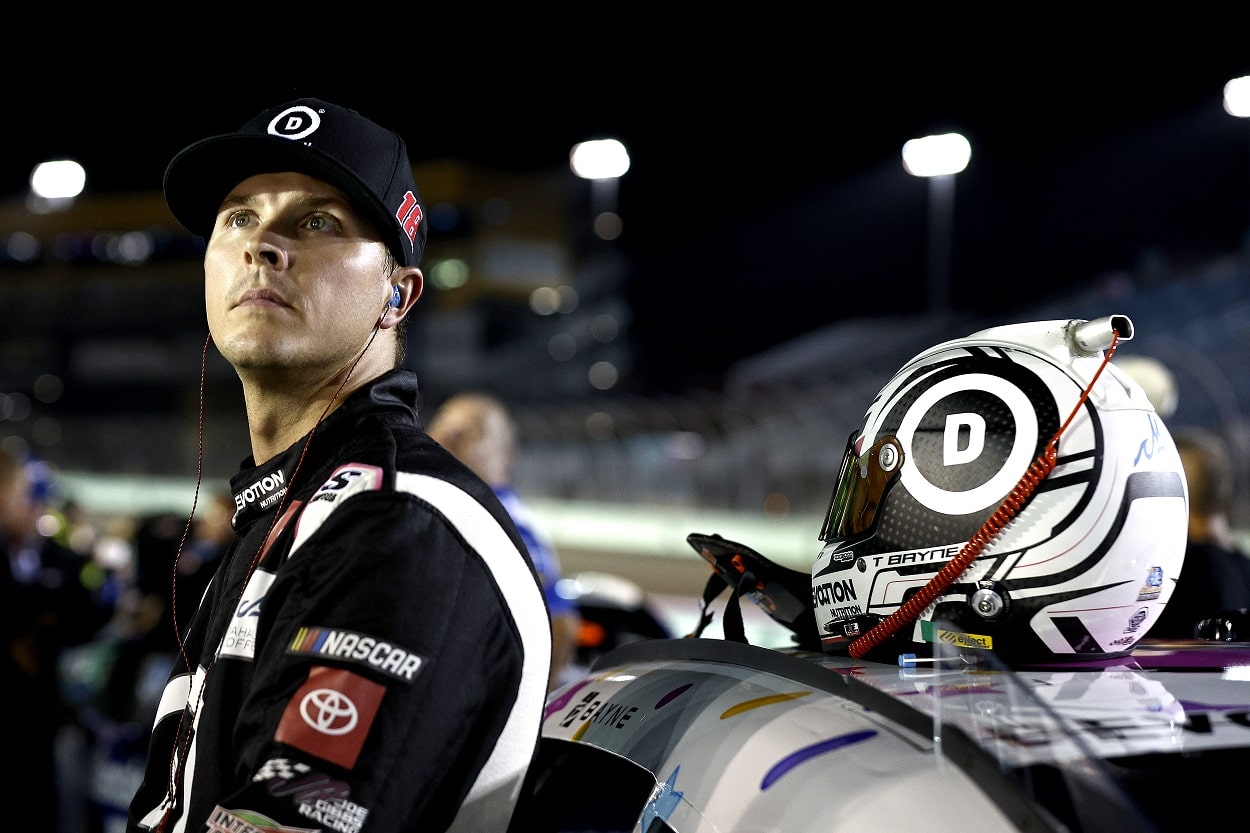 Trevor Bayne's Fantastic NASCAR Comeback Story Might Not Have a Happy Ending
Trevor Bayne's NASCAR future would look a lot better if he had recorded a win in the Xfinity Series.
Trevor Bayne has had one of the biggest surprise seasons of any driver in NASCAR's top three national series this year, but he still came up just short of a moment that could have propelled his revived career back into the mainstream.
Bayne returned to NASCAR this season for the first time since 2018 as a part-time driver of the No. 18 Xfinity Series car for Joe Gibbs Racing. He finished his nine-race schedule with a sixth-place run Saturday at Homestead-Miami Speedway to complete an incredible stat line for his season.
He won two pole awards, finished in the top 10 in seven of his nine starts, including five top-fives, and led at least 13 laps in six of those races. His five top-fives are more than the other eight drivers of the No. 18 car have combined in the 22 other races this year, and Bayne's seven top-10s are one shy of the eight top-10s the other drivers have compiled.
Trevor Bayne had been out of NASCAR since 2018
That success came after Bayne had not run a NASCAR race of any kind since the fall 2018 Cup Series race at Texas Motor Speedway in the No. 6 car for what was then Roush Fenway Racing. He had lost his full-time status in that car and made only 21 starts throughout the season, failing to lead a lap or record a single top-10 finish.
Bayne's career had been on a long decline since his career pinnacle when he won the 2011 Daytona 500 in the No. 21 car for Wood Brothers Racing the day after his 20th birthday in only his second career Cup Series race.
He quickly hit adversity later that season when he missed two months because of an illness initially thought to be Lyme disease but may have been the multiple sclerosis doctors diagnosed him with in 2013.
He did not finish higher than 15th in any of his 16 other starts that season, as Wood Brothers Racing only ran a part-time schedule in those years. Bayne managed a pair of top-10s the following year but never again reached the top five with the Wood Brothers.
Bayne moved to RFR in 2015 to pilot the No. 6 car and run the full Cup Series schedule for the first time in his career. That season didn't go any better, however, as he scored a pair of top-10 finishes in the middle of the season but did not lead a single lap and finished 29th in the points standings.
His 2016 and 2017 campaigns were much the same. He registered two top-fives each year to go with five and six top-10s, respectively, while finishing 22nd in the points standings both seasons.
That led to his part-time role in 2018 and his eventual exit from the sport. He opened a coffee shop in his hometown of Knoxville, Tennessee, in late 2020 and appeared to be done racing at age 29.
Then came the opportunity this season with JGR to return to the Xfinity Series, where he had won two races as a development driver for RFR. He triumphed in 2011 at Texas and in 2013 at Iowa Speedway. He also finished sixth in the points standings in both 2013 and 2014.
JGR initially announced a seven-race schedule for Bayne in 2022 with Devotion Nutrition as his sponsor, but two additional races were added, and they sponsored eight of his races.
Bayne's racing future is once again uncertain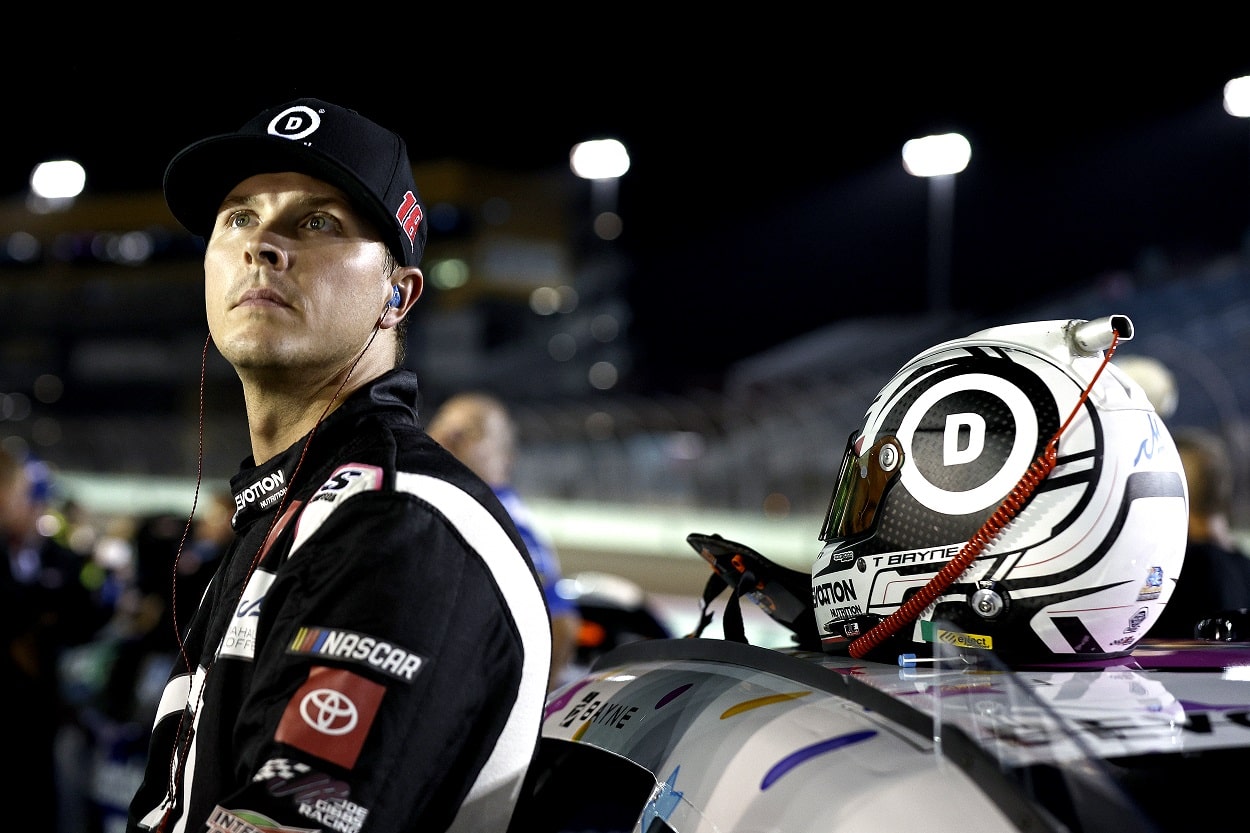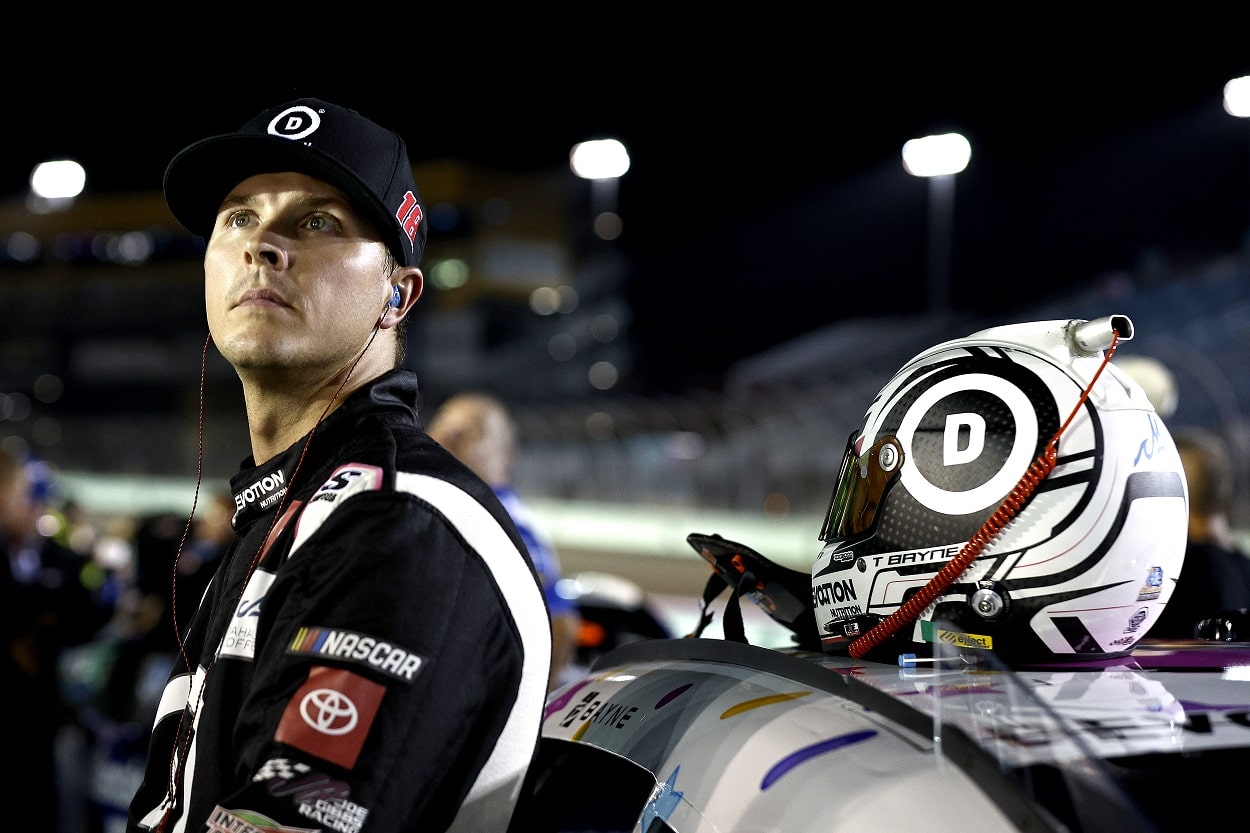 NHowever, noneof the involved parties have announced plans for 2023 and beyond, JGR has potential options such as Sammy Smith and John Hunter Nemechek to fill out its Xfinity Series roster for next year, and it is unclear if Devotion Nutrition or any other company would back Bayne again next season.
That's where the zero in the win column becomes a glaring hole in Bayne's season. Yes, he had a terrific rebound season and ran up front in nearly every race he entered, but he was unable to close the deal and confirm that he can still win NASCAR races.
For example, a speeding penalty on pit road late in Saturday's race at Homestead killed his chance to compete with eventual winner Noah Gragson. Bayne had a similar issue in March at Phoenix Raceway when he won the pole but finished fourth after he had to trudge through the field because of a speeding penalty midway through the event.
He also led 38 laps the following week at Atlanta Motor Speedway and was running second with 11 laps to go when he hit the outside wall and triggered a 10-car pileup.
Bayne's season is one of the most pleasant surprises of the year after his career was seemingly over. B
ut crossing the final hurdle to reach Victory Lane could have gone a long way toward ensuring his racing story continues beyond just a footnote in the 2022 chapter of NASCAR history.
Have thoughts on this topic? Keep the conversation rolling in our comments section below.