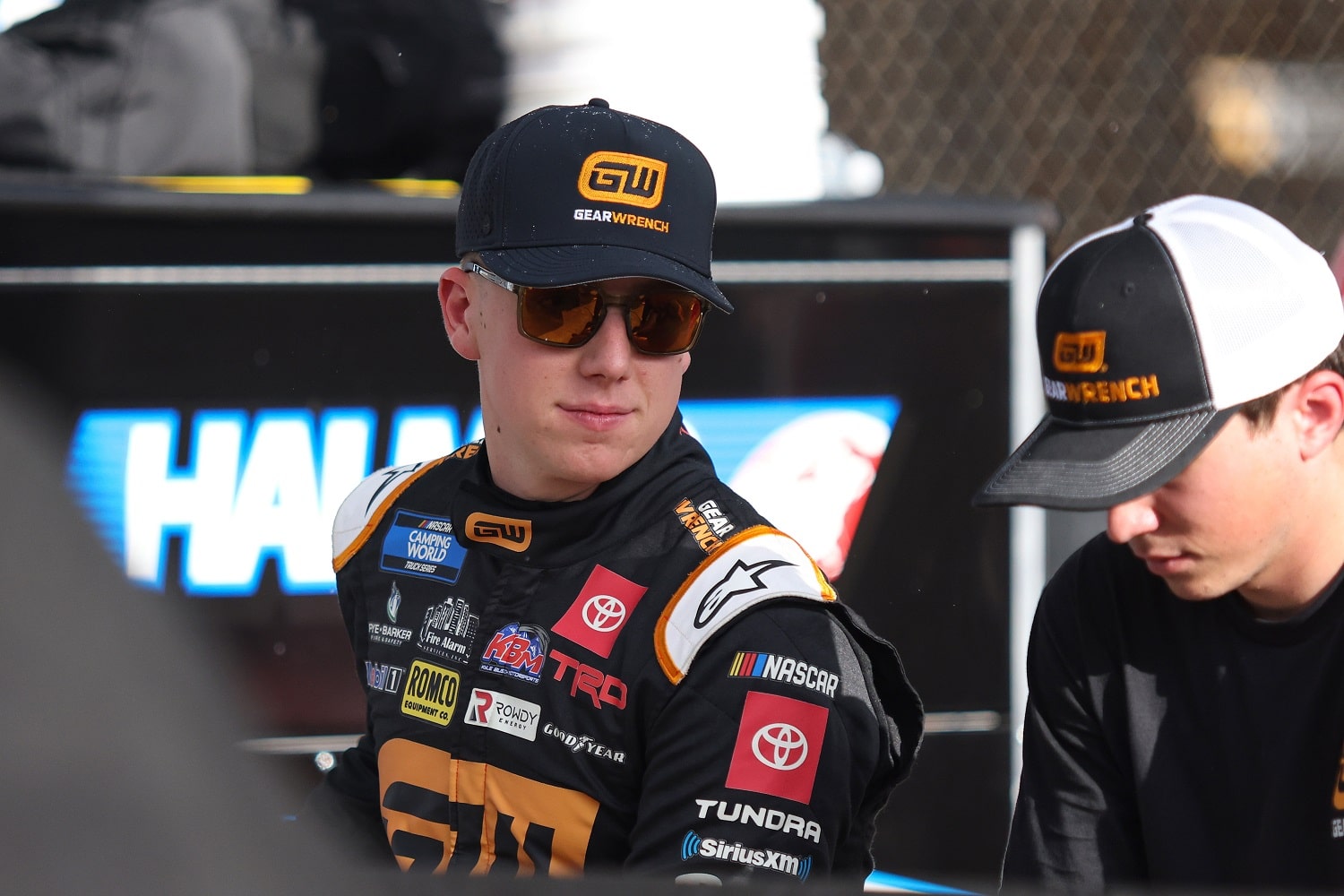 Homestead-Miami Is a Big Weekend for John Hunter Nemechek as He Waits on His 2023 Assignments
John Hunter Nemechek is subbing for the suspended Bubba Wallace but also aiming to book a return to the Championship 4 in the Camping World Truck Series.
There's no doubt John Hunter Nemechek will continue driving. But the combination of his background and a changing team landscape makes it hard to get a line on where he'll be in 2023.
It's one more reason that this weekend at Homestead-Miami shapes up as his biggest of the season. The irony is that JHN is driving for a spot in the trucks Championship 4 and auditioning for some future NASCAR Cup Series gig, but his logical landing spot next year is the Xfinity Series.
John Hunter Nemechek is subbing for Bubba Wallace
After two false alarms, John Hunter Nemechek is heading for the grid in the Cup Series for the first time since 2020, when he drove a full season for Front Row Motorsports. The circumstances are unusual, to say the least.
We'll probably never know for sure, but there has always been speculation Nemechek was supposed to sub for Kurt Busch, even if only on a short-term basis, after the driver of the Cup Series No. 45 Toyota suffered a concussion. All three series were running at Pocono that weekend, making Nemechek available. However, Ty Gibbs got the call.
More recently, 23XI Racing brought Nemechek to Homestead-Miami for the two-day testing opportunity NASCAR gave Cup teams to get a head start on preparing for this weekend. The speculation was that JHN was there in anticipation of JGR allowing Gibbs to focus solely on chasing the Xfinity Series championship.
That didn't pan out, either, but the opportunity did not go to waste. With Bubba Wallace parked by NASCAR for bad behavior, 23XI has called upon Nemechek to drive the No. 45 car Sunday. With Gibbs in the No. 23 Toyota, race fans will experience the rarity of watching a two-car team missing both its primary drivers.
"I'm glad that it'll be a Cup car and the truck this weekend," Nemechek said. "Hopefully, things can cross over and relate a little bit."
John Hunter Nemechek is in the hunt for the Championship 4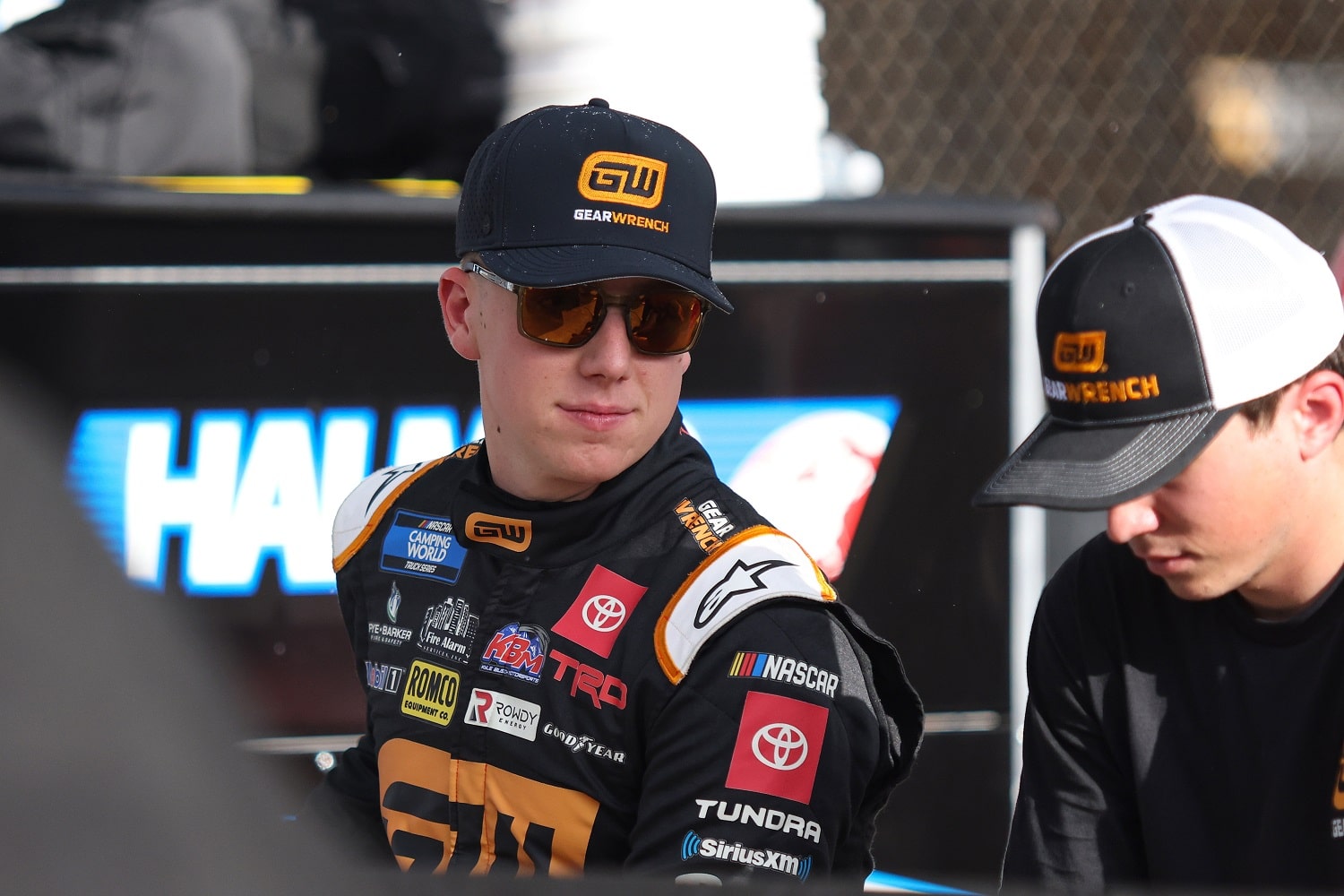 Twelfth place at Bristol and then 24th at Talladega put John Hunter Nemechek in a tough spot entering Homestead-Miami, the transfer race for setting the NASCAR Camping World Truck Series Championship 4. Though he will start Saturday's race only five points below the cut line, JHN will have to navigate some obstacles.
First, Ty Majeski won at Bristol, so that leaves seven drivers chasing three remaining spots in the Championship 4. Next, Chandler Smith is 30 points over the cut line, so he's close to a lock if he's still running at the conclusion of the Baptist Health 200, taking another berth off the board.
Zane Smith, Ben Rhodes, Christian Eckes, and Stewart Friesen are all ahead of Nemechek, meaning he needs to pass at least three of them in points. And that doesn't factor in Grant Enfinger, who is too far back to advance on points and will be going for broke in pursuit of a win.
If JHN can't pull it off, it will be a step back from a year ago, when he took seventh in the Championship 4 to finish third overall in the standings.
The driver's 2023 status remains unresolved, at least publicly
John Hunter Nemechek has driven in all three of the national NASCAR series at times, but it appears he's going to fit in somewhere in the Xfinity Series in 2023.
Nemechek's name was floated as the logical stop-gap driver for the 23XI Racing team in the Cup Series, which faced replacing Kurt Busch for a season until Tyler Reddick's arrival in 2024. Busch has retired from full-time racing as anticipated, but 23XI negotiated Reddick's release from Richard Childress Racing a year early, and he will take over the No. 45 Toyota.
At the other end of the spectrum, Nemechek has been driving a Toyota truck for Kyle Busch Motorsports. With Busch moving to RCR next season, he's also switching his trucks affiliation to Chevy. With so few development drivers in its pipeline, Toyota undoubtedly wants to hang on to JHN.
A return to the truck series remains an option if Toyota designates another outfit as its development partner, but the better scenario for everyone would be to place Nemechek in the Xfinity Series. Joe Gibbs Racing, which has used him in a few races, must replace both its full-time drivers. Additionally, Nemechek has driven Xfinity cars for Sam Hunt the past two seasons.
It's likely Nemechek is already deep into negotiations with somebody, and he may even have a deal in place. If there's a holdup of some sort, though, reaching the Championship 4 again would certainly help move things along.
Got a question or observation about racing? Sportscasting's John Moriello does a mailbag column each Friday. Write to him at [email protected].
Have thoughts on this topic? Keep the conversation rolling in our comments section below.