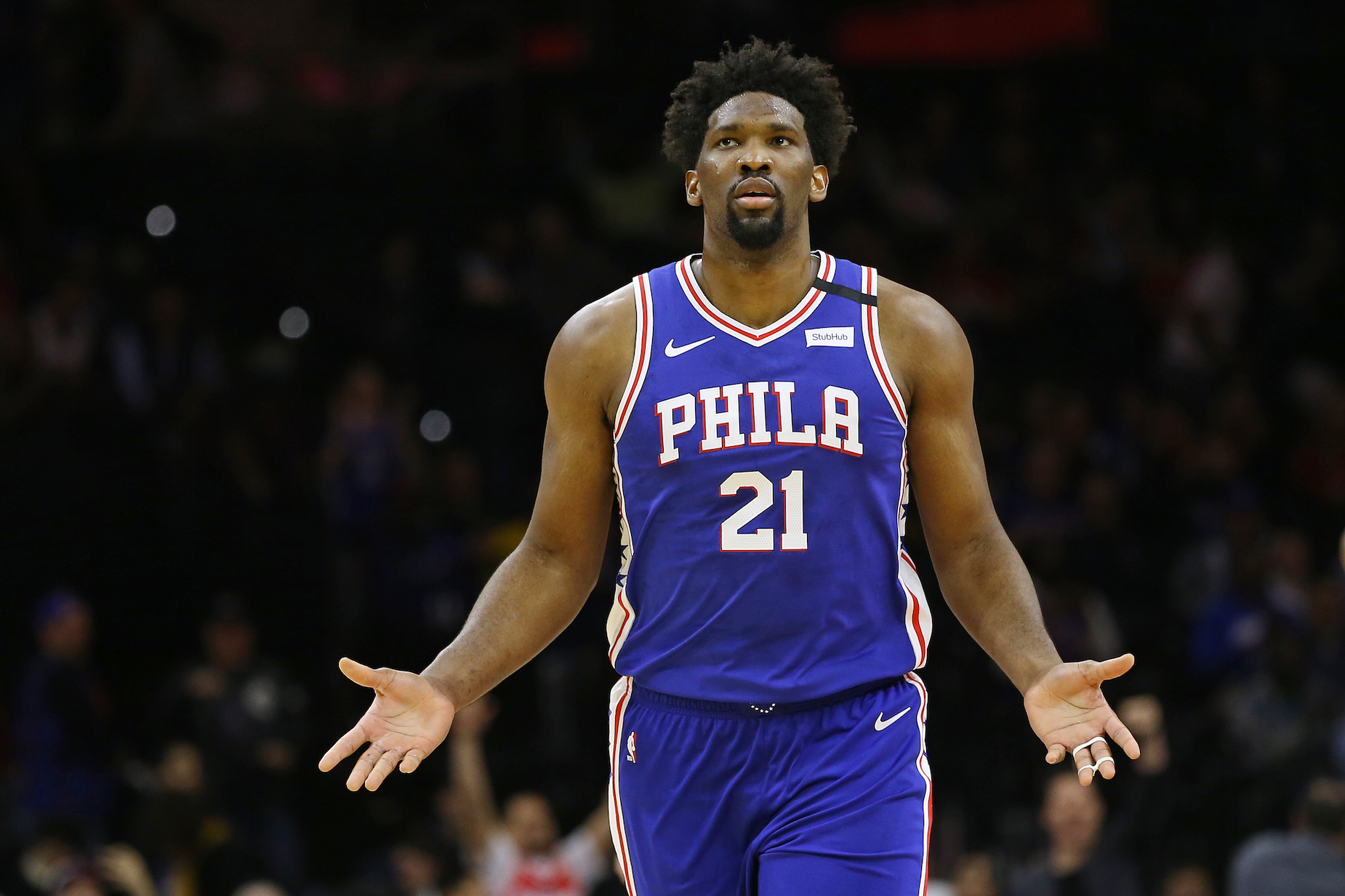 76ers Star Joel Embiid Used to Have the Worst, Junk Food-Filled Diet
While no one can argue with Joel Embiid's raw talent, the Philadelphia 76ers big man used to follow the worst, junk food-filled diet.
If a professional athlete's body is a finely-tuned machine, then the food that they eat is the fuel. Given his size alone, Joel Embiid needs a great deal of fuel before hitting the hardwood. The Philadelphia 76ers big man, however, didn't always make the best use of his calories.
While everyone has a guilty pleasure and likes to indulge now and then, Joel Embiid used to do things a bit differently. When he arrived in the NBA, the center used to have a worse diet than you could imagine.
Joel Embiid basketball career to date
As any basketball fan can tell you, big men don't have the same role that they once did on the hardwood. Despite that reality, Joel Embiid still looks like a special player.
Growing up in Cameroon, Embiid initially played volleyball. At age 15, however, he tried his luck on the hardwood; understandably, his height gave him a natural advantage. Before long, he had linked up with Luc Mbah a Moute and moved to the United States hoping to make it as a basketball player.
Embiid played his college ball at Kansas, where he spent one season before entering into the 2014 NBA draft. The center, however, underwent foot surgery days before the Philadelphia 76ers made him the third-overall pick. He missed two full seasons of action while waiting to recover.
After that delay, though, Embiid has lived up to the hype. Although he still hasn't played a single uninterrupted season, the big man is still a legitimate force on both ends of the floor; after the conclusion of the 2020 regular season, he's averaging 23.9 points, 11.5 rebounds, 3.5 assists, and 1.8 blocks per game for his career.
Eating junk food and drinking Shirley Temples
In the world of sports, most athletes follow carefully crafted diets to keep themselves in peak playing shape. Joel Embiid, however, did things a bit differently.
The center's poor eating habits apparently became evident at the University of Kansas. According to Clay Skipper of GQ, Jayhawks coach Bill Self called Embiid the "least mature eater" he ever encountered. "This dude would come to the house and go right to the plate of brownies and take the plate home, and that would be all that he would eat," he explained.
In the NBA, Embiid's habits didn't get any better. While the Philadelphia 76ers tried to set him up for success, their efforts were in vain.
"Per a source, the Sixers' training staff was so concerned about what he was eating, they stocked the refrigerator in his downtown hotel residence each week with healthy food," Brian Geltzeiler shared in a 2015 Sports Illustrated story. "When a staffer went to restock the fridge each week, most everything was uneaten and unopened, and they were throwing out the fruits and vegetables every week. When the team subsequently asked to see Embiid's room service bill, they found that most days he was ordering junk food along with his signature beverage, a pitcher of Shirley Temples. Embiid also was frequently seen feasting on chicken fingers and hot dogs at and after games."
Joel Embiid has cleaned up his diet to some degree
Since 2015, Joel Embiid has cleaned up his diet a bit and lost some weight. Just don't expect the big man to live on a diet of kale and boiled chicken breast.
According to Skipper's feature, Embiid reduced his Shirley Temple habit to one a day before taking things even further; as of 2018, he would only indulge "once in a while," and had started drinking bottled water more often. Around the same time, the 76ers star also told Kyle Neubeck of the Philly Voice that he had "never eaten vegetables before," but had begun venturing into the world of produce.
With that being said, however, Embiid is still a big man with a big diet. As Yaron Weitzman detailed in a Bleacher Report story about the 76er Chick-fil-A tradition, the center requested four spicy chicken sandwiches, four orders of fries, and four cookies and cream milkshakes ahead of a team flight.
Everyone has their favorite junk food indulgence; NBA players like Joel Embiid are no exception.
Stats courtesy of Sports-Reference and Basketball-Reference