Is Joel Embiid Cursed, Unlucky or Just Brittle?
Sidelined once again, is Joel Embiid of the Philadelphia 76ers cursed, unlucky or simply injury prone?
No, this is not a broken record: Joel Embiid of the Philadelphia 76ers is heading for an MRI after suffering an injury in Wednesday night's game against the Cleveland Cavaliers. Embiid suffered a shoulder sprain in Philadelphia's 108-94 loss to the Cavs, and his latest MRI will dictate if he'll be missing any more time this season.
Philly's 7-foot center has already missed a chunk of time this year after tearing a ligament in his left ring finger in a Jan. 5 game against Oklahoma City. Embiid, who has a lengthy history of injuries, missed the first two seasons of his NBA career with a foot injury and has never played more than 64 games in a season during his six-year career.
Joel Embiid has been a force on the floor for the Philadelphia 76ers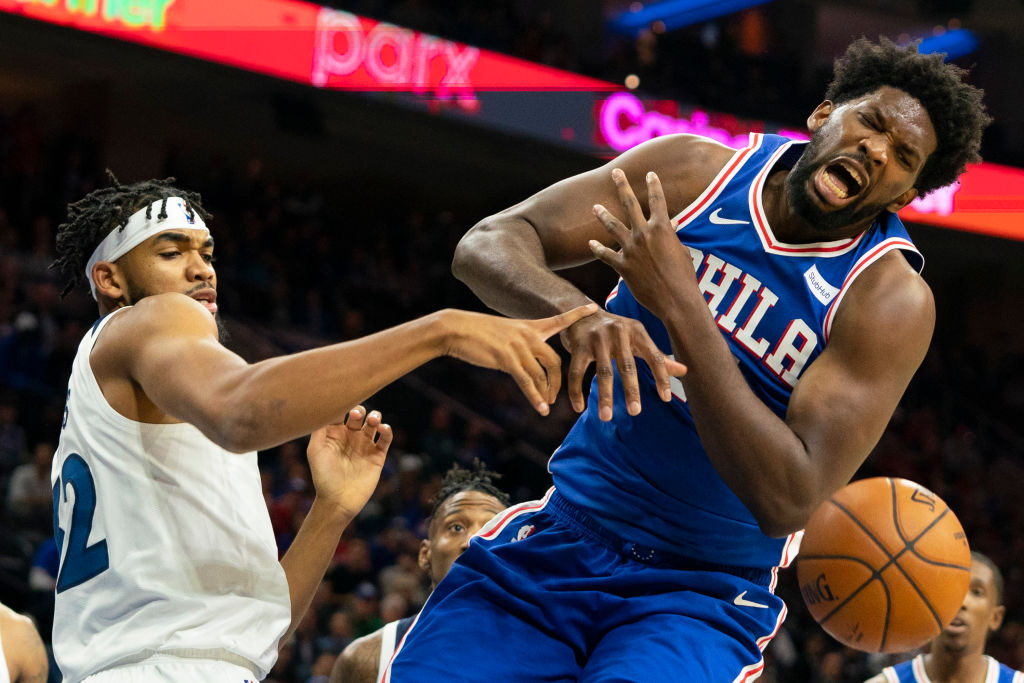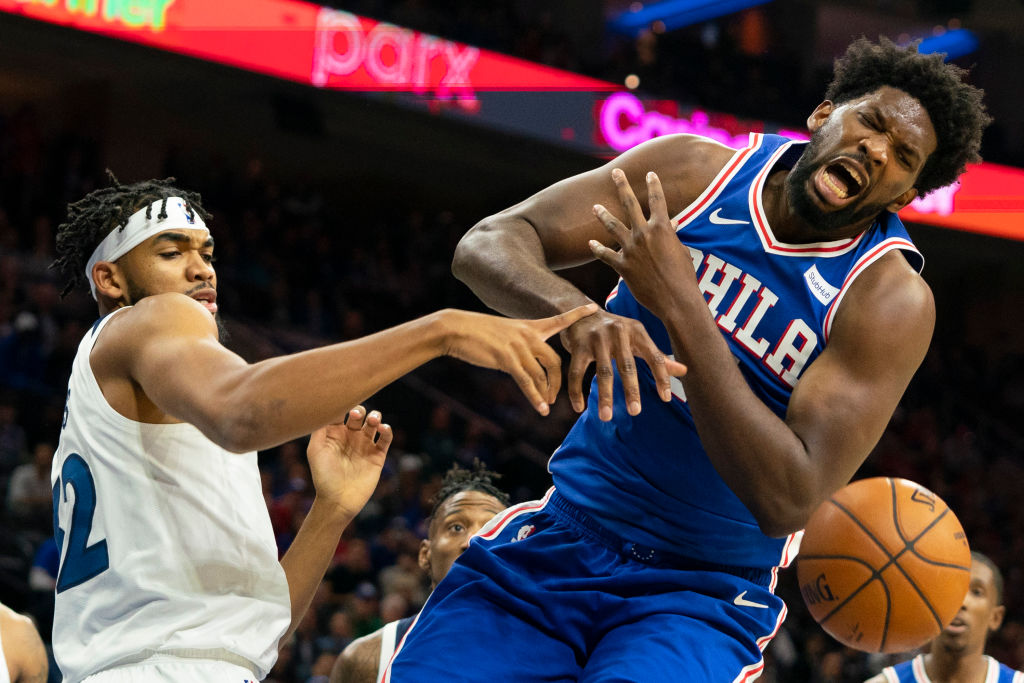 While on the court, Embiid has been super productive this season, averaging 23.3 points and 11.8 rebounds per game. Those numbers are consistent with his career totals of 24 points and 11.5 rebounds per contest.
Embiid and the Sixers had lofty goals prior to the season. With Embiid, Ben Simmons, Al Horford, and Tobias Harris in the starting lineup, Philadelphia had a starting five that would match any in the Eastern Conference, and a conference championship was a realistic goal.
Offense has not been a problem for the Sixers, who are averaging 108.6 points per game. Remaining healthy has been the major issue in Philadelphia.
Embiid joins Ben Simmons on the sideline
Embiid's latest injury couldn't have happened at a worse time for Philadelphia. The Sixers are looking to better themselves position-wise for the postseason and are already short-handed, playing without playmaker Ben Simmons. Simmons has been diagnosed with a nerve impingement in his lower back and is expected to be re-evaluated in two weeks. Simmons, a two-time all-star who leads the NBA in steals, was averaging 16.9 points and 8.3 assists per game.
Simmons, like Embiid, missed his entire rookie season with a foot injury but has since been quite durable. He played all 81 games in his second season and missed just two during the 2018-19 campaign.
The Sixers are fifth in the Eastern Conference with a 36-23 record and are just 1.5 games ahead of the Indiana Pacers. The schedule doesn't do the Sixers any favors either as, after Thursday's home game against the New York Knicks, they head West for games against the Lakers and Clippers.


Despite the injuries, Embiid remains full of confidence
After a 39-point, 16-rebound performance in an overtime win over the Brooklyn Nets, Embiid went on record to say he was the best player in the world.

Or so it seemed.
Following his career-high 49 points in a victory over the Atlanta Hawks, Embiid was asked about his boastful declaration and clarified his statement.

"What I said was that All-Star Game fourth quarter, I'm out there with some of the guys that are considered the best players in the world, and I'm out there just dominating, being unstoppable, doing whatever I want, especially in the post," Embiid said. "So to me, I just felt like that was a chance for me to prove that I deserved being in that conversation of being the best player in the world."

Whether he meant he was the best player in the world or he deserved being in that conversation with the best players in the world, Embiid certainly doesn't lack confidence – even for a player who has played fewer than half of his team's games in his six-year career.